Are you a lover of cartoons? This film, which is synonymous with children's films, is widely loved not only by children, but also by movie lovers from all walks of life and ages. Check out the list of the best animated movies that you can use as a reference below!
Cartoons period 2020 – Now
While not all of them are showing in theaters, you can still watch the best animated movies from 2020 through streaming services. Don't worry, you won't miss out on the fun of all the movies below.
Soul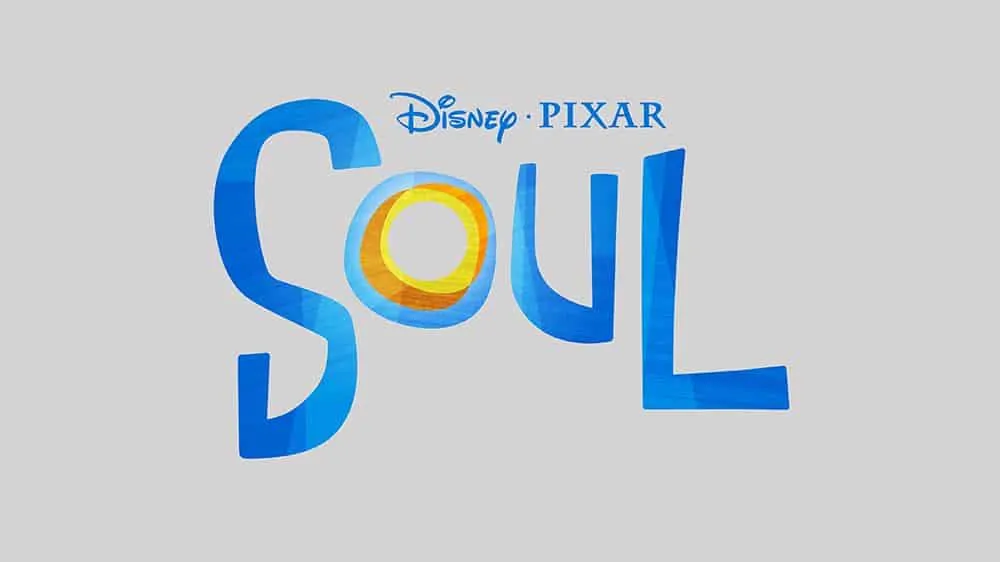 Genre: Animation, Comedy
Produce : Walt Disney Pictures
Directed by: Pete Docter
Voiced by : Jamie Foxx, Tina Fey, Questlove
Joe Gardner (Jamie Foxx) is a music teacher loved by all the students at his school. He has a dream of playing music at Half Note Club. It was that dream that helped him continue working and training with the bank. One day, Joe had a serious accident. While receiving treatment, Joe did not want to sleep because he was worried that he would not wake up again.
As a result, Joe's soul was released from his body. His mind wandered because he was confused and didn't know what to do. The unfinished task made him restless. In the end, the Spirit of Joe is trapped in a portal where many souls are trained before entering the human body. Will Joe be able to return to his body? Or even enter someone else's body?
Movie The Mitchells vs. The Machines (Connected)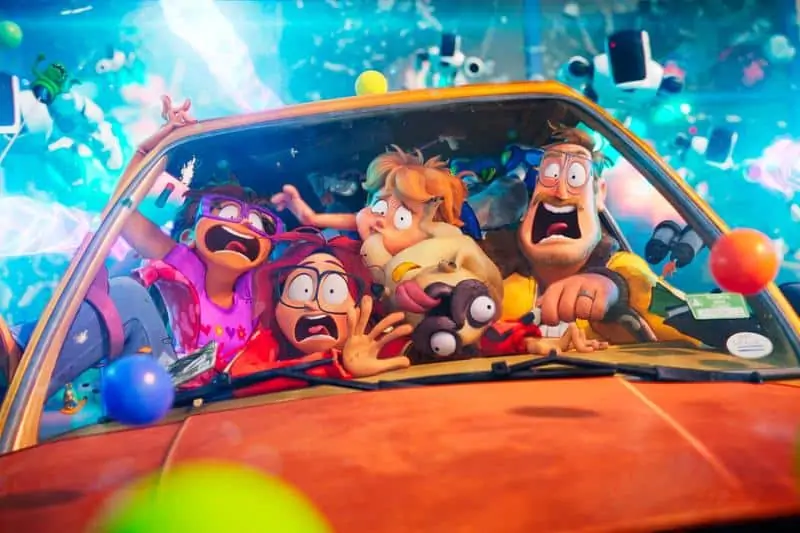 Release year : 2020
Genre: Fiction, Animation, Comedy
Production : Columbia Pictures
Directed by: Mike Rianda
Voiced by : Abbi Jacobson, Danny McBride, Maya Rudolph
Katie Mitchell (Abbi Jacobson) is delighted to learn that she has been accepted into her favorite university to continue her film school. He had imagined how great it would be to meet 'people' who had the same understanding as him. But that plan falls apart when her father, Rick (Danny McBride), who loves nature, decides to take Katie to campus on a family trip.
For Rick, Katie, his super positive mother in every way, Linda (Maya Rudolph), his quirky little brother Aaron (Mike Rianda) and his pet dog Monchi. An unexpectedly exciting journey takes a turn when all the electronics around him take over the world. Can Katie and her family beat all the 'live' electronics?
Movie Rumble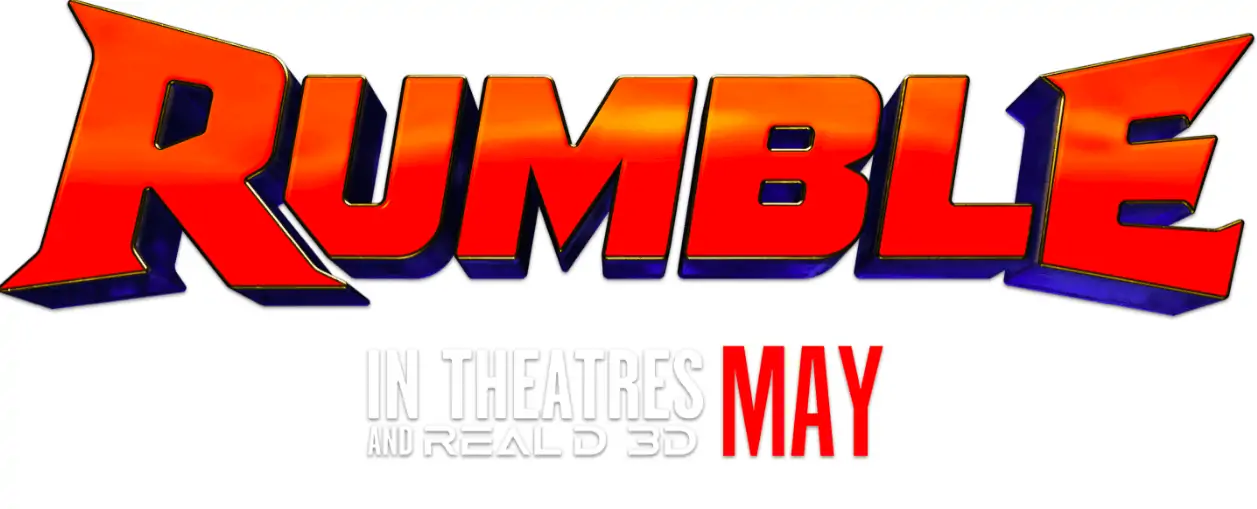 Release year : 2021
Genre: Animation, Sports, Comedy
Produce : Paramount Animation
Directed by: Hamish Grieve
Voiced by: Will Arnett, Terry Crews, Geraldine Viswanathan
This animated film tells about the giant monster world and the human world colliding with each other; so they co-exist. In this new world, monsters are superstar athletes and enjoy competing in the global professional wrestling sport called Monster Wrestling. Who will really be called the strongest monster in the universe.
A young girl named Winnie (Geraldine Viswanathan) tries to follow in her father's footsteps as a manager by training an inexperienced and inexperienced monster named Steve (Will Arnett). Winnie plans to turn Steve into a champion so he can fight the defending champion Tentacular (Terry Crews).
Movie Sailor Moon Eternal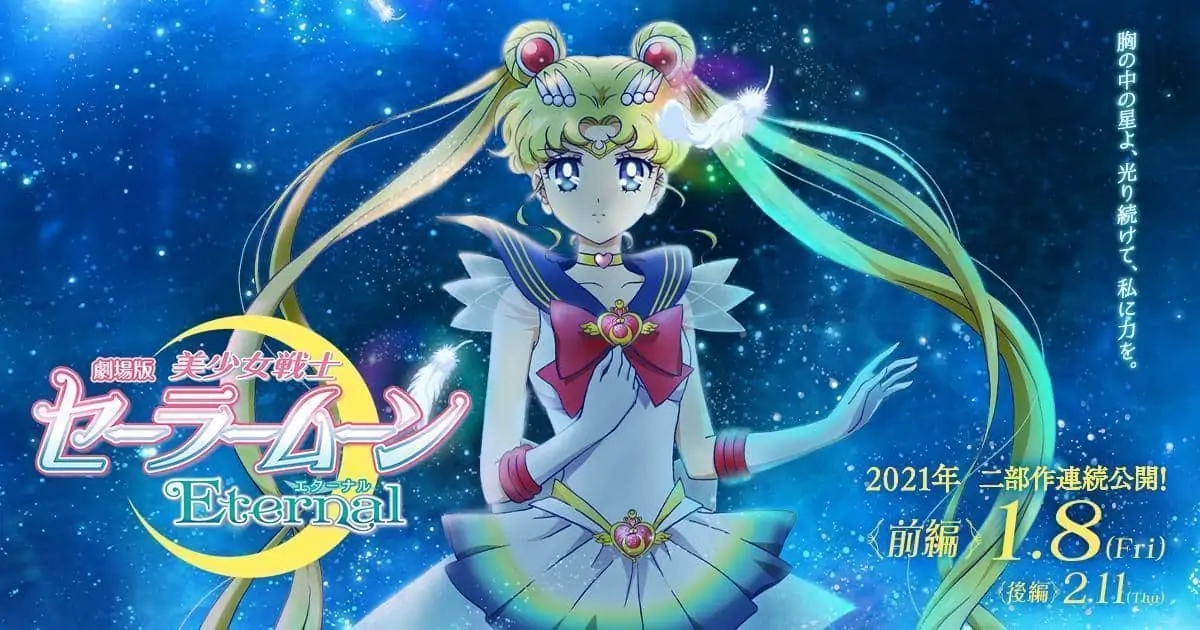 Release year : 2021
Genre: Animation, Drama
Produce : Toei Animation
Directed by: Chiaki Kon
Voiced by: Kotono Mitsuishi, Hisako Kanemoto, Rina Satō
The movie Sailor Moon Eternal is divided into 2 parts, which will air at the end of this year a month. This movie is also the first comeback in 26 years. The film follows the meeting of Usagi (Konton Mitsuishi) and Chibiusa (Misato Fukuen) with a mysterious Pegasus named Helios. The meeting is accompanied by the arrival of a mysterious group called Dead Moon Circus, who intend to spread nightmares around the world.
Starting from the above problem, both Pegasus and Usagi helped each other to defeat the Dead Moon group. But the power of the Dead Moon Queen, Nehelenia (Nanao) is not what she imagined. The nervous breakdown was so strong that it dragged Usagi into a nightmare. Seeing this, the masked Tuxedo and the other Super Sailor Guardians helped Usagi.
Movie A Whisker Away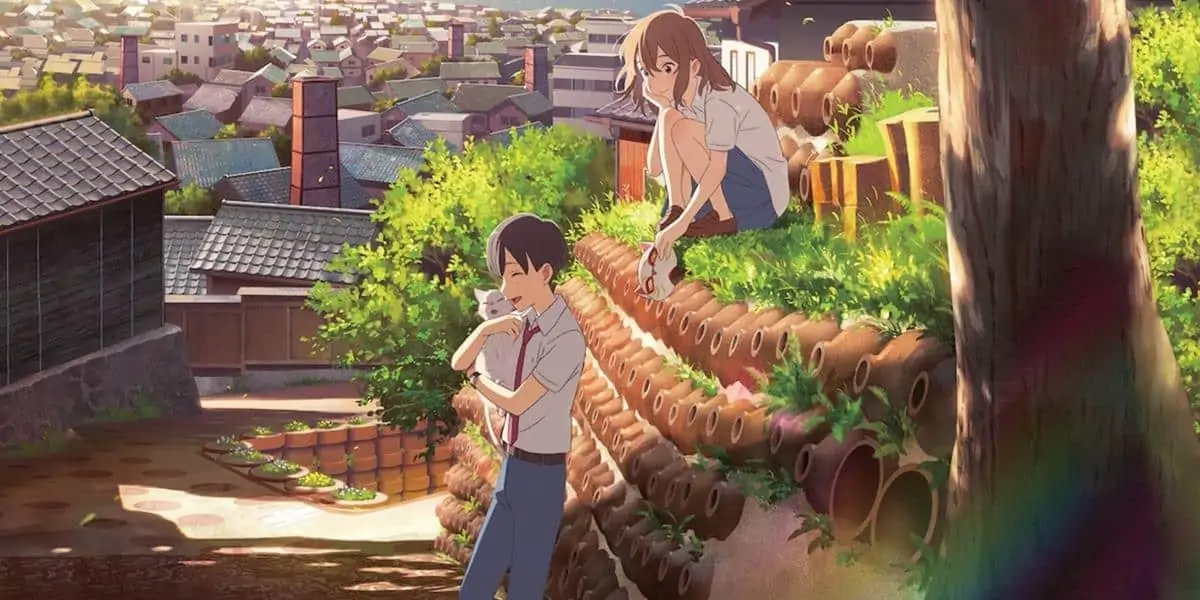 Released: June 18, 2020
Genre: Animation, Adventure, Family, Fantasy, Romance
Produce: Studio Colorido
Directed by: Junichi Sato
Voiced by: Mirai Shida, Natsuki Hanae, Hiraoki Ogi
Miyo Sasaki (Mirai Shida) is a middle school girl who has a crush on a guy named Kento (Natsuki Hanae). They are classmates, however, no matter how difficult it is to be approached by Miyu, Kento still ignores it, making Miyo angry. But Miyo didn't give up.
Once, Miyo found a magical mask that could turn her into a cat. Feeling that it would be easier to approach Kento in the form of a cat, Miyo often used a mask. Miyo is happy to learn that Kento can love her even in the form of a cat until Miyo is threatened to become a cat forever. Can Miyo return to her original form?
Movie Dolittle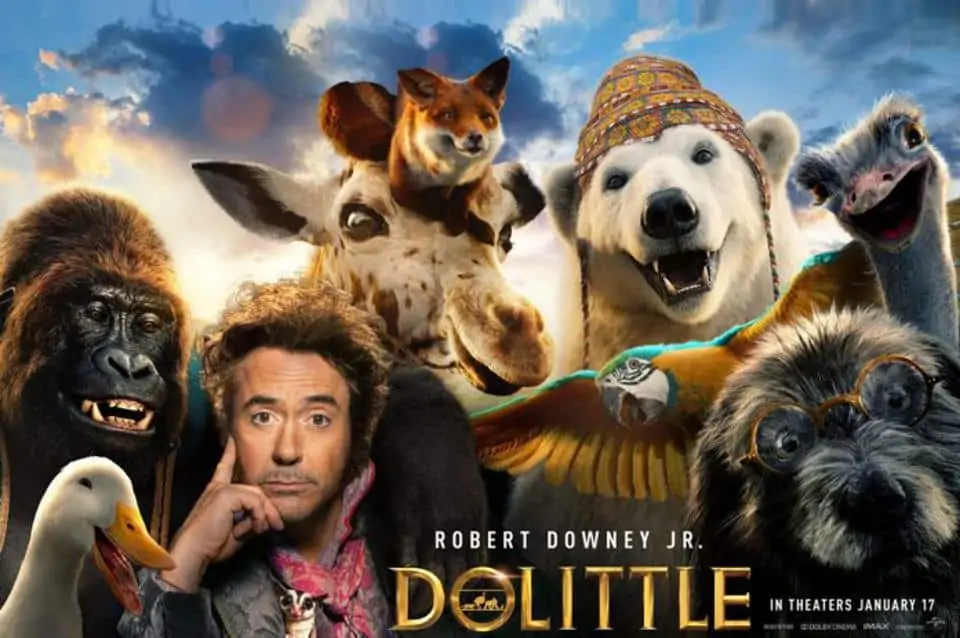 Release date : January 15, 2020 (Indonesia)
Genre: Adventure, Comedy, Family
Production : Roth / Kirschenbaum Films, Team Downey, Perfect World Pictures
Directed by: Stephen Gaghan
Actor: Robert Downey Jr. , Antonio Banderas, Michael Sheen
In the Victorian era, there was a doctor named John Dolittle. An unfortunate incident led him to lock himself in his luxurious 19th-century home surrounded by super-tall walls. In essence he isolates himself from the outside world. Dr. Dolittle has the ability to talk to animals and when animals get sick, he heals them.
Once, Queen Victoria was seriously ill. His life is in danger and his only hope is a rare cure. The kingdom then enlisted the help of Dr. Dolittle to find the potion. At first Dolittle didn't want to, but feeling someone wanted to bring down the Queen, he eventually went with his animals on an adventure to find the potion until he got it.
Movie 100% Wolf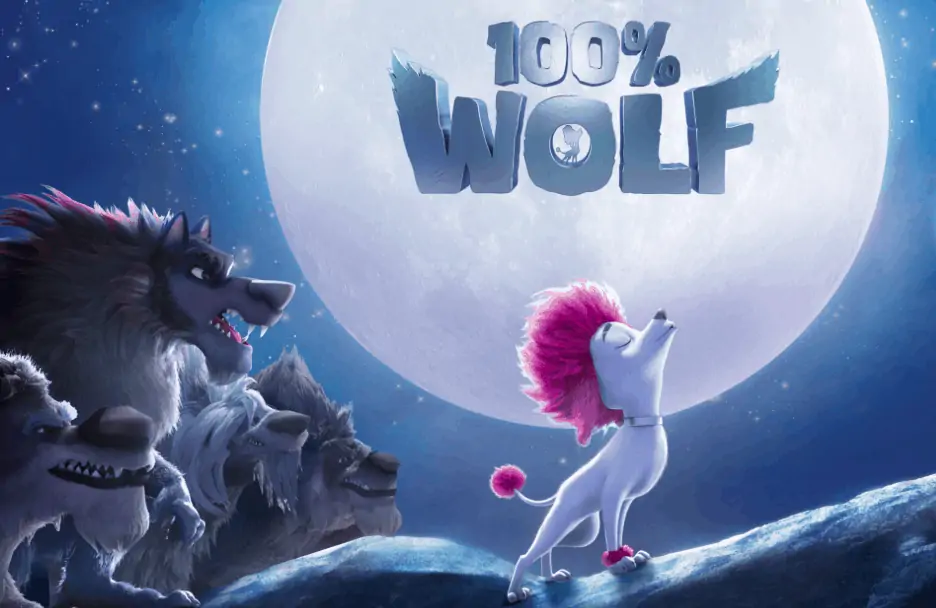 Release year : 2020
Genre: Animation, Fantasy
Produce : Flying Bark Productions
Directed by: Alexs Stadermann
Voiced by : Jai Courtney, Samara Weaving, Magda Szubanski
Freddy Lupin (Ilai Swindels) is the youngest heir to a pack of werewolves that have protected their local town for years. One night, Freddy followed his pack on a night patrol using moonstones, but Freddy accidentally messed things up. In addition to losing the moonstone, Freedy's father also passed away.
The situation has changed. Freddy also had to be independent; he will be able to take care of the rest of the herd and the city without his father. Six years later, Freddy will transform into a werewolf for the first time; But what happened to Freddy was not a werewolf but a super cute puddle. What's wrong with Freddy?
Movie Tom & Jerry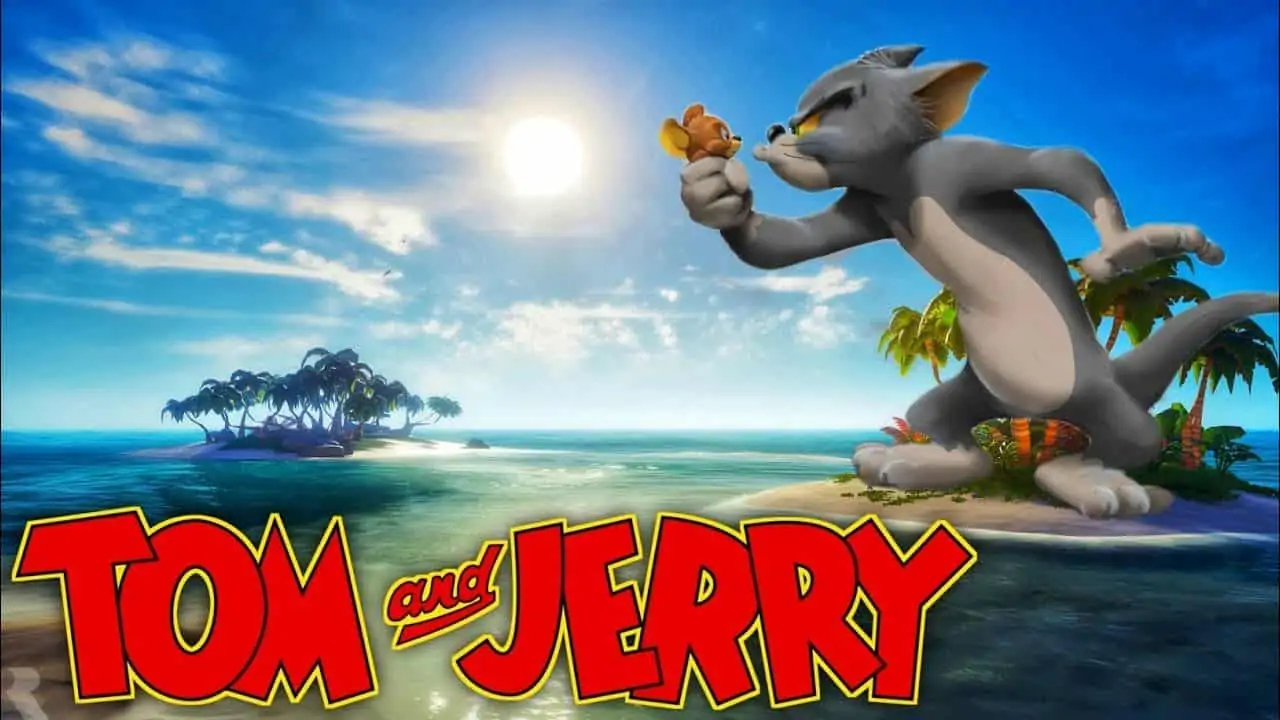 Release year : 2021
Genre: Animation, Comedy
Production : Warner Animation Productions
Directed by: Tom Story
Voiced by: Chloë Grace Moretz, Michael Peña, Colin Jost
Tom Cat (William Hanna) is a cat who dreams of playing the piano in Central Park. Together with their arch-nemesis, Jerry (William Hanna), the two set off for New York. Not long after that, the two got into a fight and caused trouble. Until finally the two enter a large hotel called the Royal Gate and meet one of the staff there named Kayla (Chloë Grace Moretz).
Kayla, who works there as an assistant, is planning a big engagement for a senior couple. Jerry prying to get the bride's ring. Knowing this, Kayla, who first met Tom, asked the cat to help her get the ring back from Jerry. The chase began.
Cartoons for the period of 2019 – 2010
Movie Minions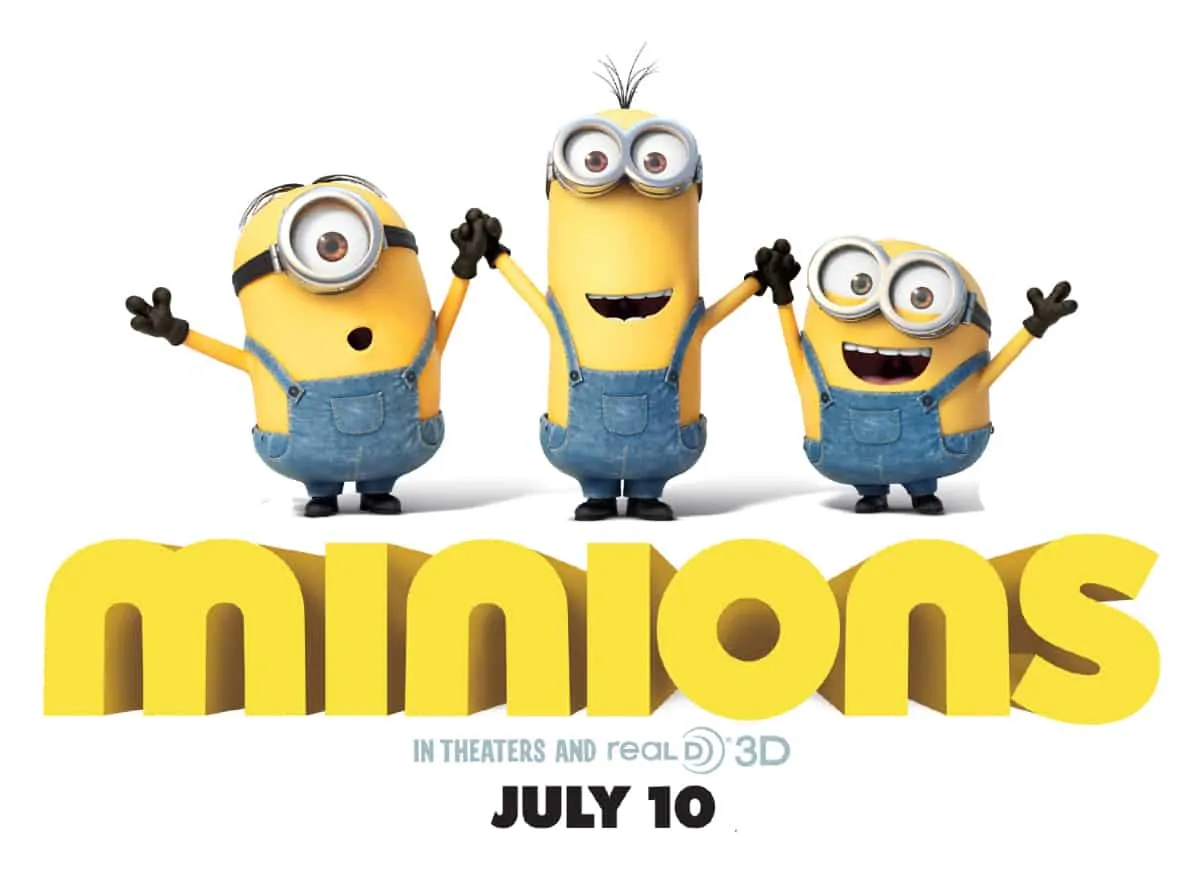 Release year : 2015
Genre: Animation, Comedy
Produce : Illumination Entertainment
Directed by: Pierre Coffin
Voiced by: Sandra Bullock, Joan Hamm, Michael Keaton
Minions is here now as a side story from Despicable Me. This movie tells the story of the Minions who were present before meeting Gru. The Minions, confused because they don't have a 'master', must go on an adventure to find a suitable master for themselves after most of the masters the Minions were able to destroy were due to the Minions themselves.
Almost desperate, the Minions finally find a new owner, an evil woman intent on stealing the Imperial State crown owned by the Queen of England named Scarlet (Sandra Bullock). The Minions eventually followed Scarlet, helping her with plans of theft and other evil, until one day the Minions realized they were only being used and turned back.
Movie Ralph Breaks The Internet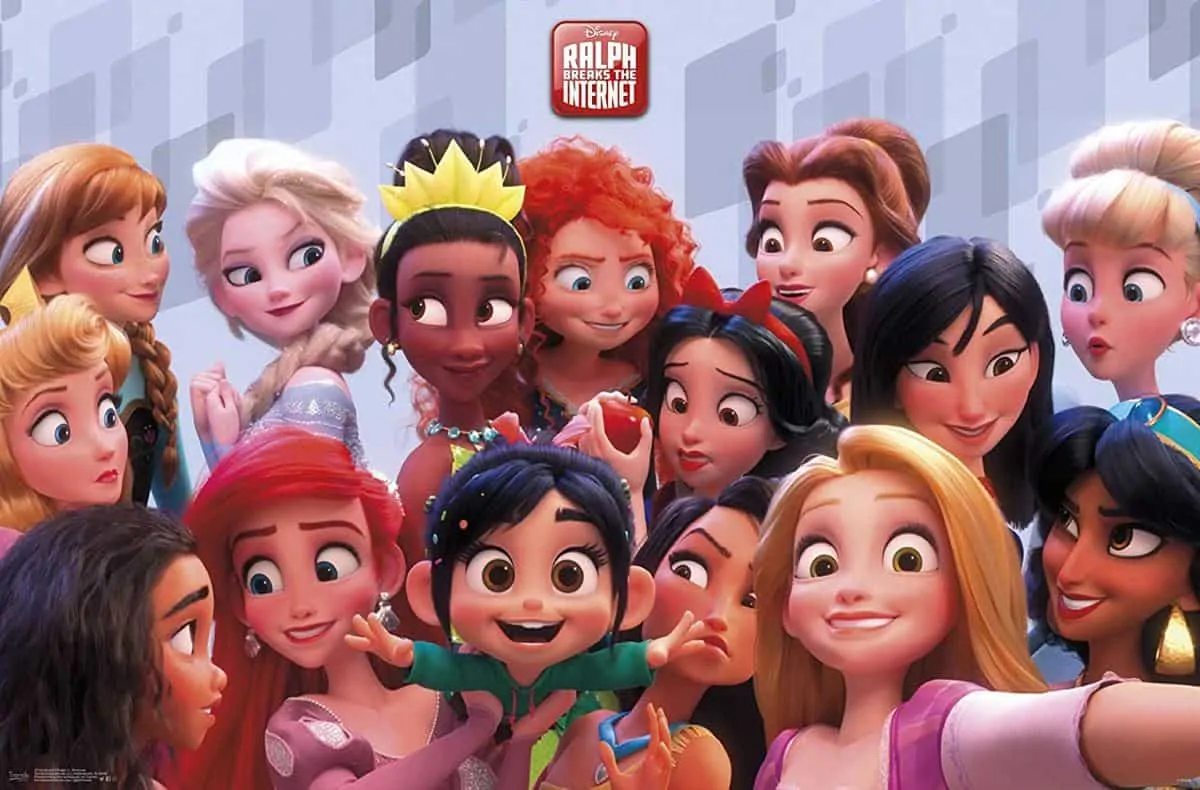 Release year : 2018
Genre: Ended, Comedy
Produce : Walt Disney Pictures
Directed by: Rich Moore
Voiced by: John C. Reily, Sarah Silverman, Gal Gadot
After the first film ended, Wreck-It Ralph and Vanellope von Schweetz became best friends. Ralph helps Vanellope wherever he goes, until one day Vanellope tells Wreck that he's tired of the Sugar Rush game, where he always wins. Listen, Ralph. then creates a new orbital alias challenge for Vanellope, but crashes the game instead.
When he learned his game console was broken, the owner of the machine then intended to sell the machine on the grounds that the cost of the service was more expensive. Knowing this Ralph and Vanellope wanted to help improve the game's content. But instead, they got stuck in the game system and 'lost' into the super wide world of the internet.
Movie Coco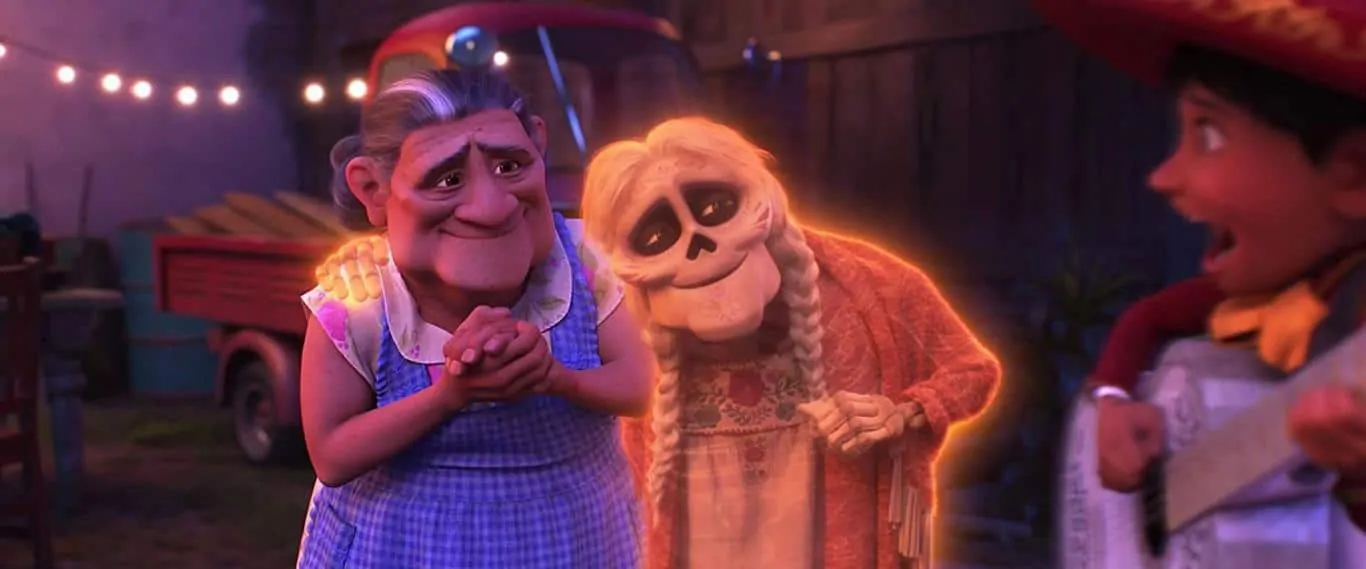 Release year : 2017
Genre: Animation, Family
Produce : Walt Disney
Directed by: Lee Unkrich
Voiced by: Anthony Gonzalez, Gael Garcia Bernal, Benjamin Bratt
Miguel (Anthony Gonzalez) is a 12-year-old boy who loves music, but not his family. For some reason his family hates music and thinks music is a bad thing for them. However, Miguel didn't give up, he even wanted to play a guitar of his deceased idol Ernesto de la Cruz.
While trying to get back the sacred instrument belonging to his idol, Miguel gets lost in the world of the dead. A world full of colors and mysterious events. Miguel's soul was trapped there, fortunately Miguel's deceased family helped Miguel return to the real world, but before returning home, Miguel discovered the real truth why his family was in the world. don't like music.
Movie Zootopia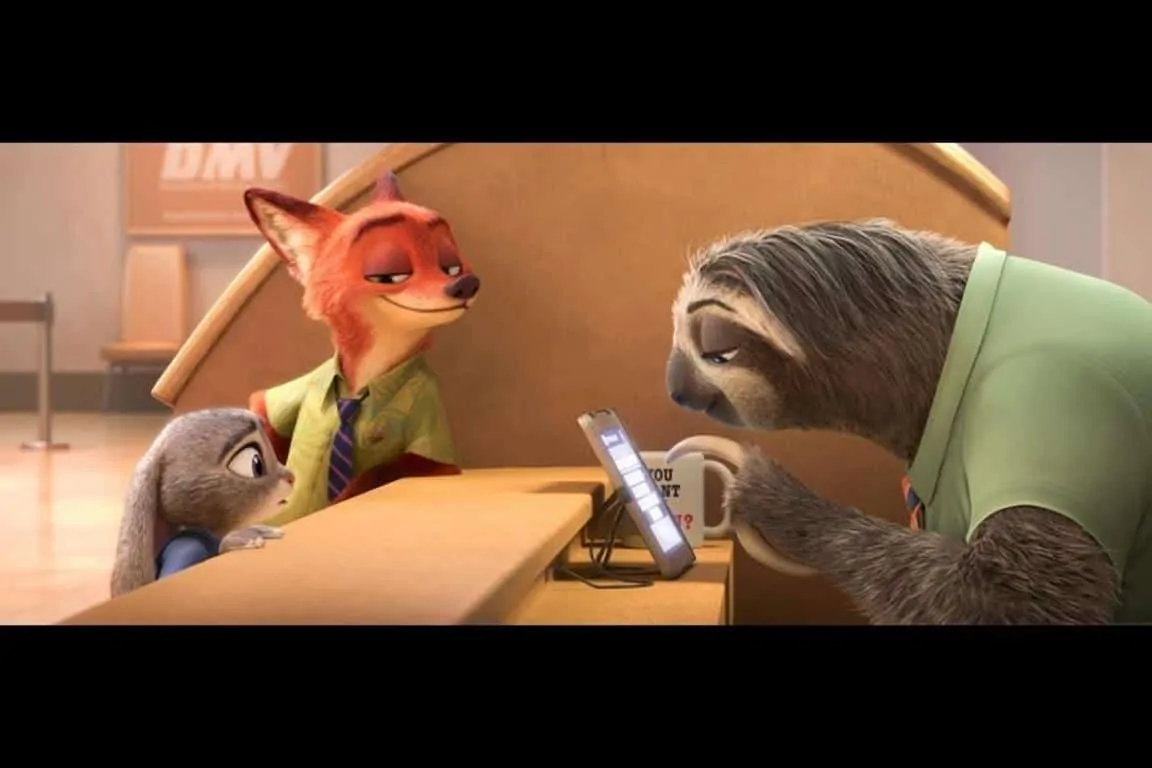 Release year : 2016
Genre: Animation, Comedy
Produce : Walt Disney
Directed by: Byron Howard
Voiced by: Ginnifer Goodwin, Jason Bateman, Idris Elba
Judy Hopps (Ginnifer Goodwin) is a new urban cop called Zootopia. The city is filled with people of all kinds of mammals, from the smallest rat to the largest elephant. Once, Judy was challenged by the sheriff to solve a rather complicated case.
While trying to solve a case, Judy meets Nick Wilde (Jason Bateman). Their meeting doesn't start off well but eventually reunite and help each other solve cases. Judy wants to show everyone that, despite being small and seen as weak, Judy can solve the case with Nick.
Movie Inside Out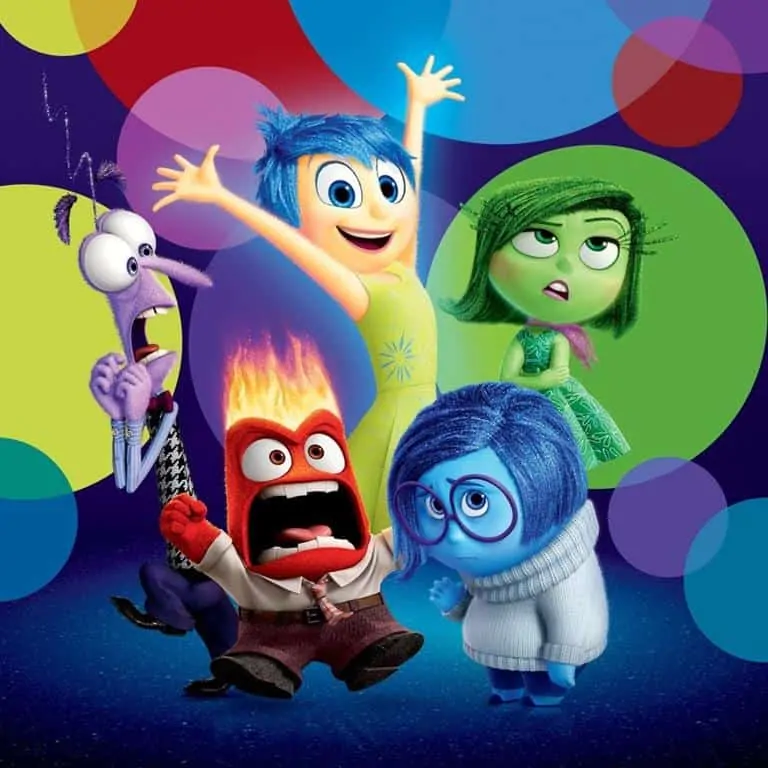 Release year : 2015
Genre: Animation, Comedy
Produce : Pixar
Directed by: Pete Docter
Voiced by: Amy Poehler, Phyllis Smith, Richard Kind
Inside Out tells the story of Riley, a teenage girl who has been through many things in her life. Starting from the fact that her father had to move to San Francisco to work, Riley began to feel that her life was no longer the same.
As he adjusts to his new environment, Riley is guided by his emotions Joy, Sadness, Fear, Anger and Disgust. They live in the headquarters in Riley's mind, helping Riley in his daily life.
Joy, Riley's most important emotion, keeps things positive during the chaotic times at headquarters. However, not everything Joy can solve. Sometimes Sadness and Anger can also solve problems in Riley's life, as can Fear and Digust.
Inside Out deserves to be the best animated film by idea, script and movie theme. This film has received various awards, from the Academy Award, the BAFTA Award, to the Golden Globe Award in the category of Best Animated Feature.
Movie Maleficent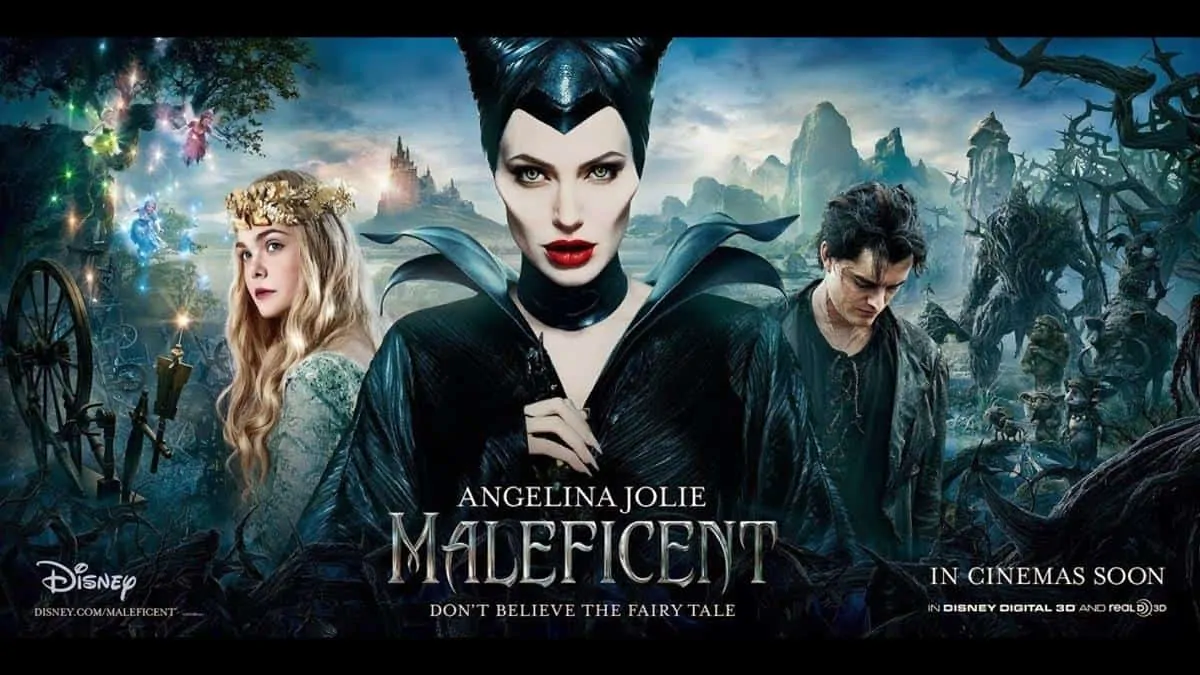 Release year : 2014
Genre: Drama, Fantasy
Produce : Walt Disney
Directed by: Robert Stromberg
Pemain: Angelina Jolie, Sharlto Copley, Elle Fanning
Maleficent (Angelina Jolie) is the most powerful fairy, so she is said to be the guardian of the forest called Moors, where all fairies live. But one day, he meets a man named Stefan, who eventually makes Maleficent fall in love. The man comes from a neighboring kingdom led by King Henry, who hates Maleficents very much.
Once, there was a great war between Maleficent Kingdom and Henry Kingdom. King Henry lost and swore that whoever defeated Maleficent, the entire throne would fall to that person. Hearing that, Stefan devises a plan to capture Maleficent. Maleficent, who learns she was betrayed by Stefan, has turned into an evil fairy and is ready to avenge Stefan and his newborn daughter, Aurora.
Movie Frozen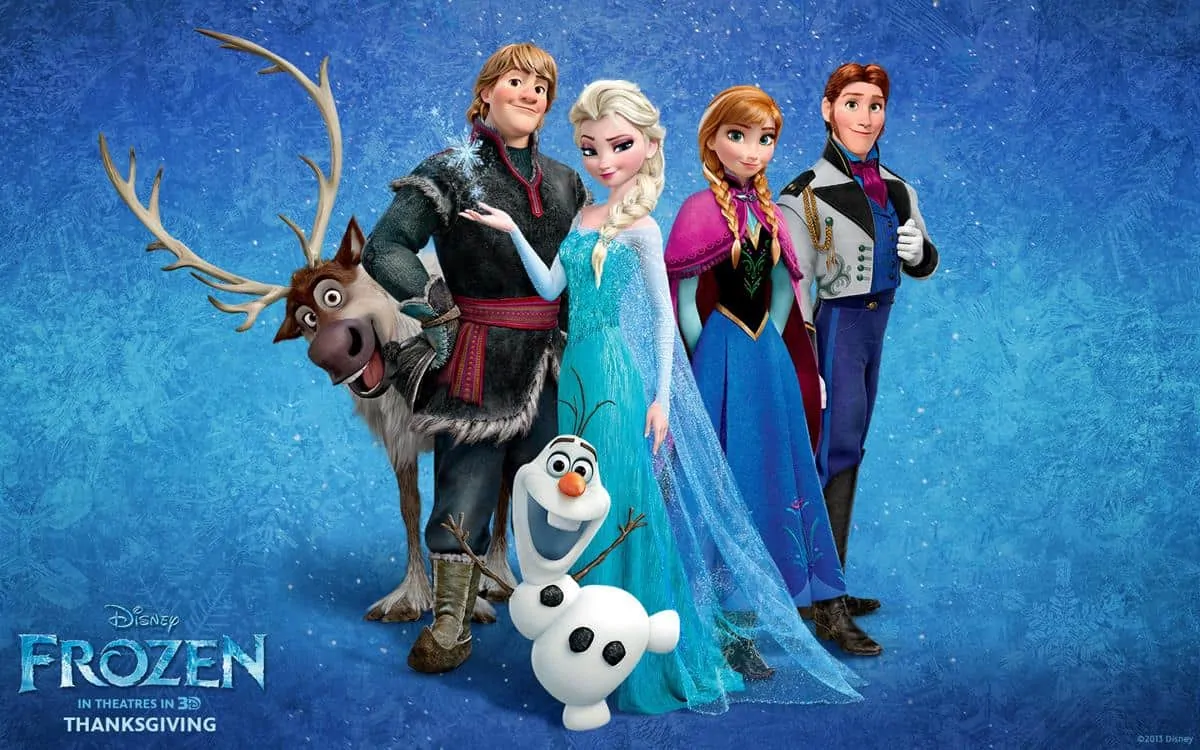 Release year : 2013
Genre: Drama, Musical
Produce : Walt Disney
Directed by: Chris Buck
Voiced by: Kristen Bell, Idina Menzel, Jonathan Groff, Josh Gad
Elsa (Idina Menzel) is a girl with great powers. He holds the power to freeze and turn everything into ice. Fearing that they could not be controlled, Elsa's parents went to seek help but died when their ship encountered a big wave. Elsa ends up living in a closed castle with her sister Anna (Kristen Bell).
Staying hidden turned out to be false. Elsa is increasingly unable to control her powers. He scared everyone in the land of Arandele when he accidentally showed his power in the middle of the coronation event. Elsa eventually fell into self-isolation. However, Anna doesn't want to lose another family member. With the help of ice seller Krsitoff and the snowman Olaf, together they search for Elsa's whereabouts.
Movie Brave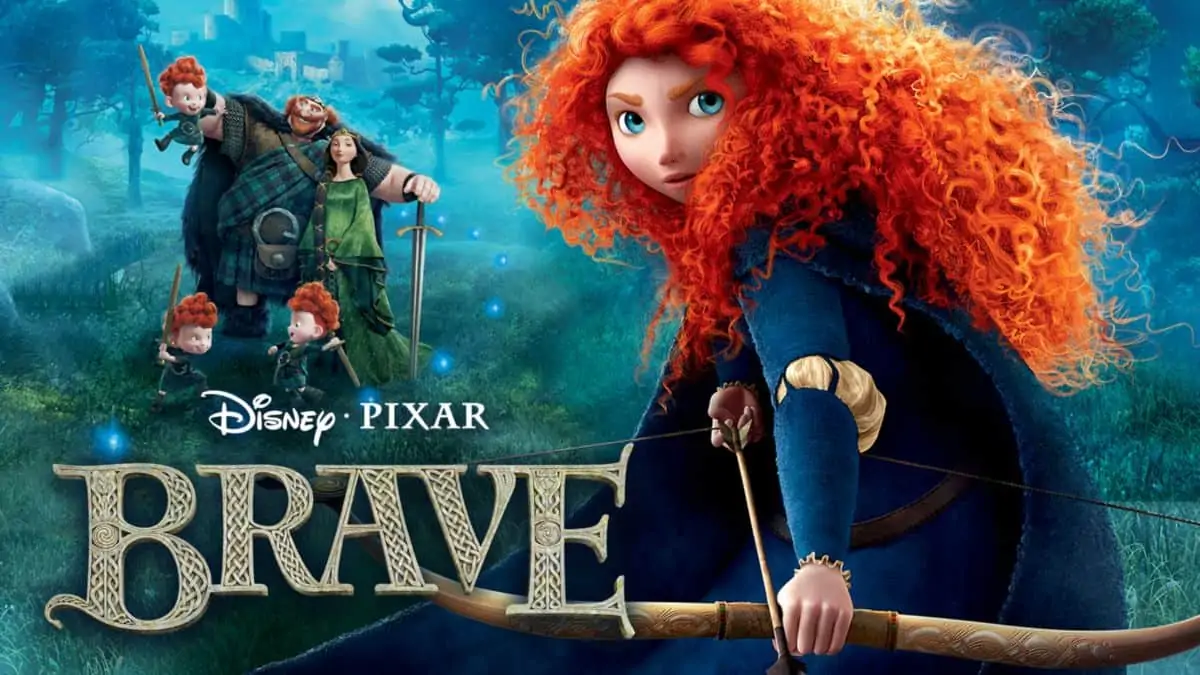 Release year : 2012
Genre: Animation, Drama, Family
Produce : Walt Disney Pictures
Directed by: Mark Andrews, Brenda Chapman
Voiced by: Kelly Macdonald, Emma Thompson, Billy Connolly
In medieval Scotland, there was a large happy family; including King Fergus (Billy Connolly), Queen Eleanor (Emma Thompson), Merida (Kelly MacDonald), and their three mischievous twin sisters. Merida has an adventurous spirit even though she is a royal princess, while her mother, Eleanor, wants Merida to be like a princess, not taciturn and hunting with arrows.
Once, Eleanor was furious with Merida for ruining a traditional royal event. He broke his daughter's favorite bow. Merida then runs into the woods and gets help from an eccentric witch (Julie Walters) who grants her her ill-fated wish. Now, Merida must find out the true meaning of courage and break the curse of lowliness before it's too late.
Movie The Adventures of Tintin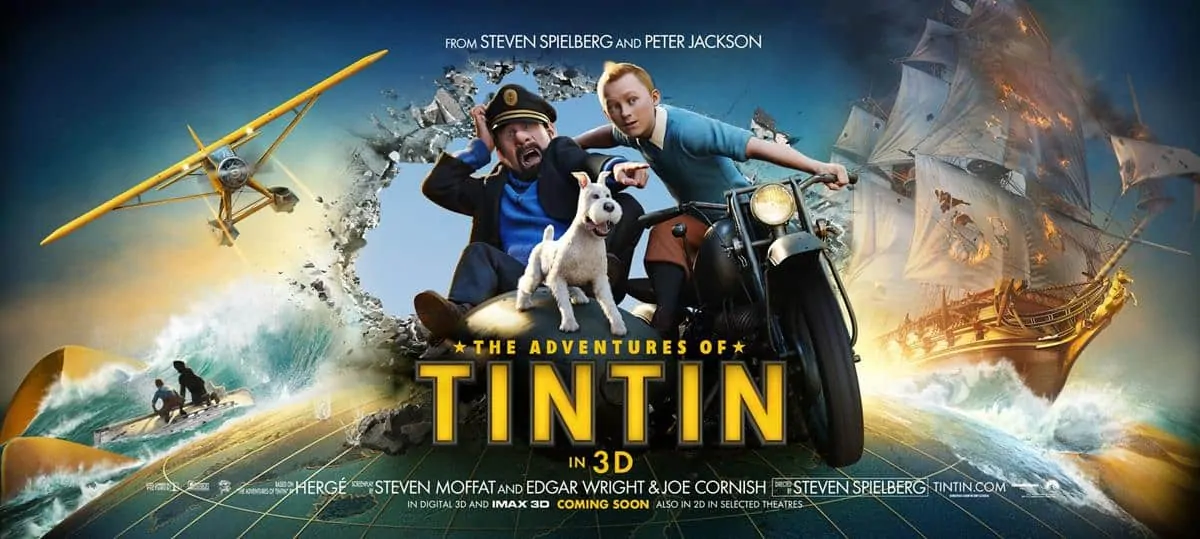 Release year : 2011
Genre: Drama, Adventure
Produce : Paramount Pictures
Directed by: Steven Spielberg
Voiced by: Jamie Bell, Andy Serkis, Daniel Craig
Tintin (Jamie Bell) is a journalist with a pet dog named Snowy. While having fun at the art market, Tintin buys a small ship called the Unicorn. When he was brought home, Snowy accidentally shoved the front of the ship until it hit the floor and broke. Tintin was surprised to discover that inside the hull of the ship there was a map that was supposed to be a treasure map.
Tintin's adventure begins. It turns out that many miniature Unicorn ships are targeting and even endangering Tintin and Snowy's lives. Tintin is determined to join the investigation of what is really on the map. With the help of Captain Haddock and detectives Thompson & Thomson, they help each other solve the location indicated by the map. Turns out to be true, the map pointed to a shipwreck called the Unicorn, which holds many treasures as well as curses.
Movie Toy Story 3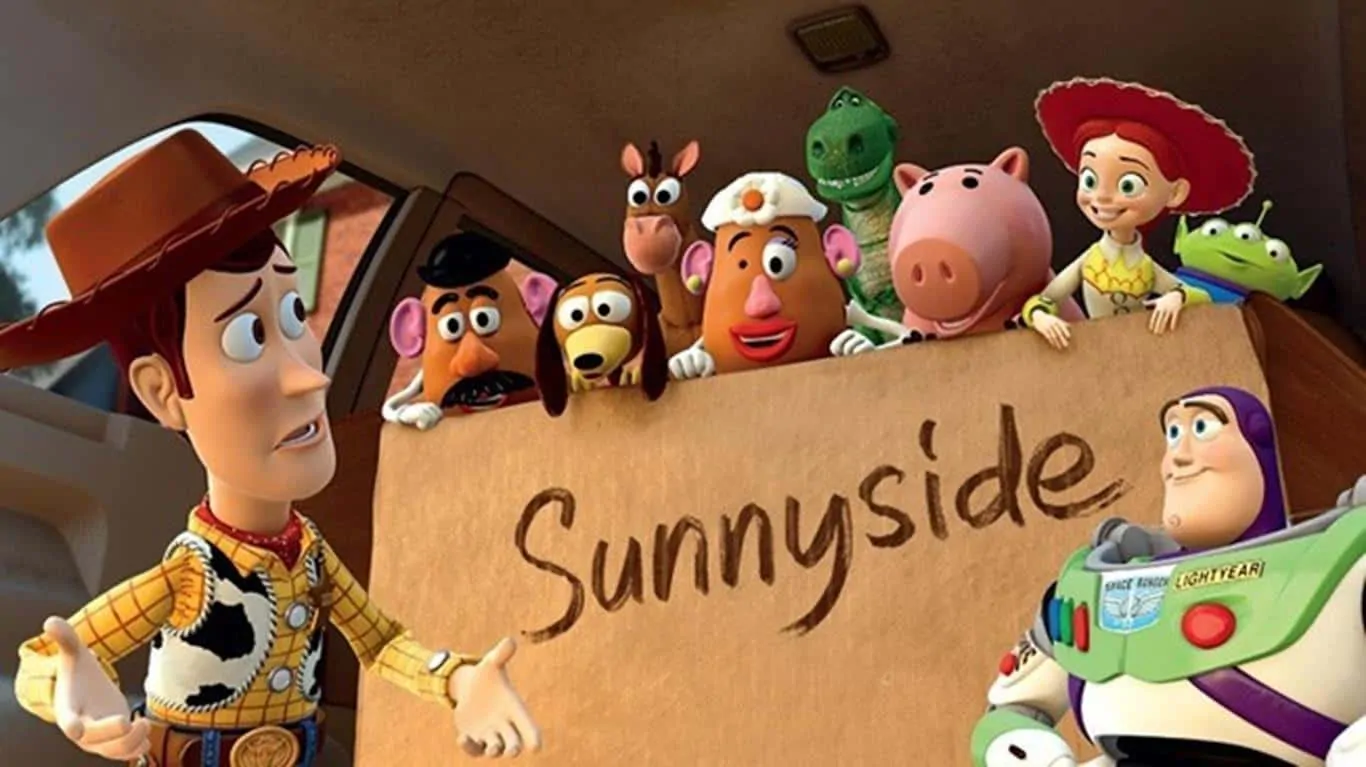 Release year : 2010
Genre: Animation, Family
Produce : Pixar
Directed by: Lee Unkrich
Voiced by: Tom Hanks, Joan Cusack, Don Rickles
Following the success of the previous two Toy Story movies, Toy Story 3 focuses more on other toys from Woody, Buzz Lightyear and Andy, which were accidentally donated to a day care center.
Andy, now 17, is leaving home to start her education. Woody and his friends try to get home as quickly as possible before Andy leaves. Several new toys are related to Andy's adventures, including his barbie Ken doll partner.
Toy Story 3 is the second Pixar animated film (after Up) to receive the Academy Award for Best Picture. It was also the first animated film to gross around $1 million, becoming the highest-grossing film of 2010.
Cartoons from 2000 to 2009
Entering the millennium era, many animated films have evolved, starting from increasingly interesting plots, more capable visuals, and other qualities that make this year's animated films truly worthwhile. see. Here is the list!
Cartoon Up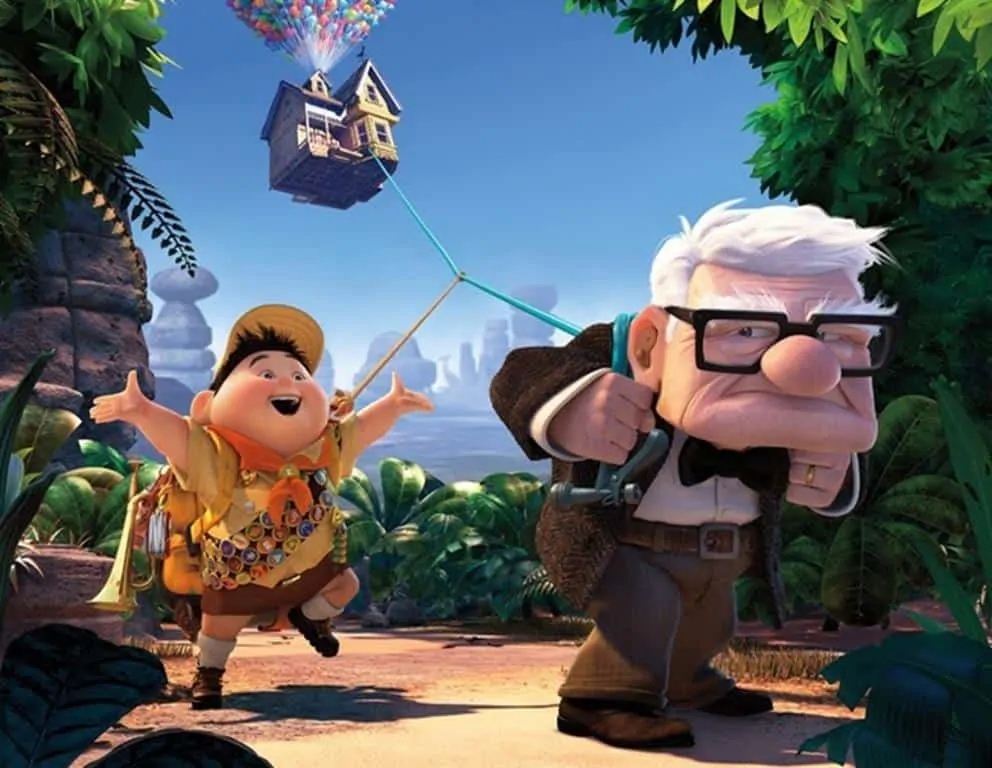 Release year : 2009
Genre: Animation, Adventure
Produce : Pixar
Directed by: Pete Docter
Voiced by: Ed Asner, Christopher Plummer, Jordan Nagai
Up gathers a stubborn old man Mr. Fredrickson, with a cheerful and energetic scout boy named Russell. Up starts from the story of Mr. Fredrickson, who didn't want to sell his house to a real estate company.
He then surprised everyone by sending his house flying in thousands of balloons. Turns out it was Mr. Fredrickson is not alone, outside the house Russell is accidentally swept away. They then go on an exciting adventure to reach a place called Paradise Fall.
On the way Mr. Fredrickson discovers that a predator is more dangerous than they previously thought.
In addition to presenting an interesting and entertaining adventure story, Up also presents a sad and moving story during the flashback of the life of Mr. Fredrickson and his late wife Ellie. Up has proven to be a global success by winning two categories in the Academy Awards.
Movie Wall-E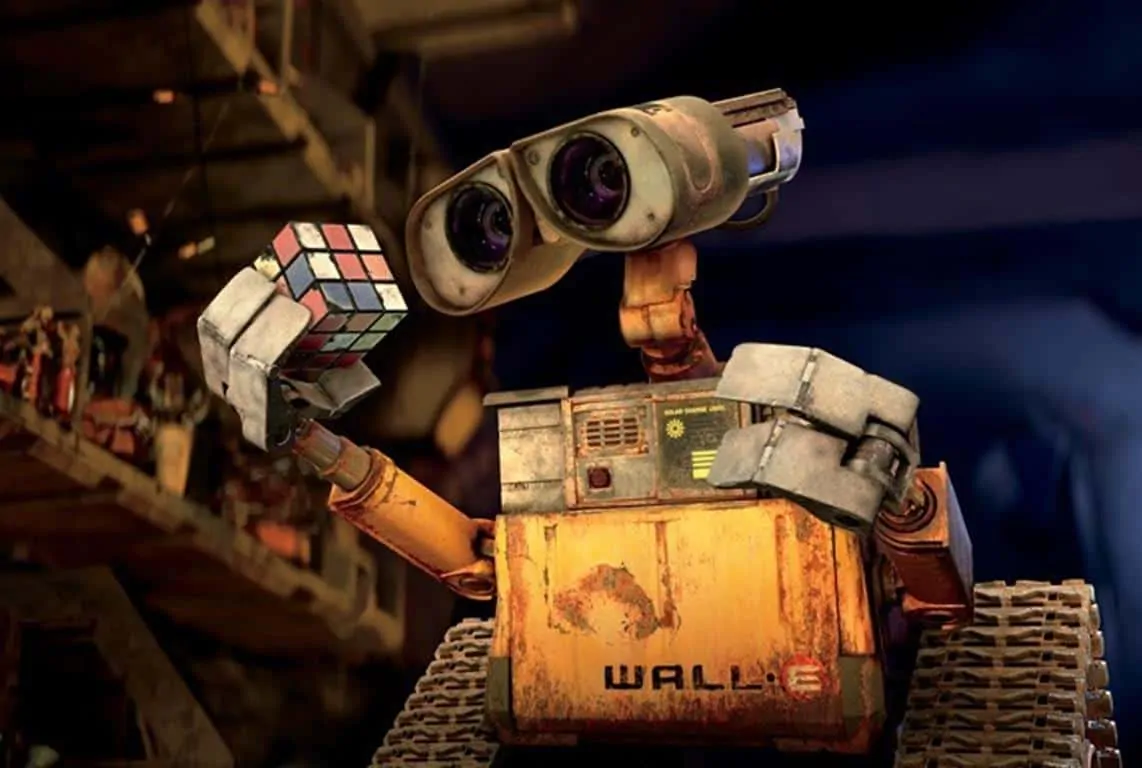 Wall-E (2008)
Release year : 2008
Genre: Animation, Adventure, Science Fiction
Produce : Walt Disney
Directed by: Andrew Stanton
Voiced by : Ben Burtt, Elissa Knight, Jeff Garlin
Wall-E is an animated film that tells the story of a trash compactor who lives alone on lonely planet Earth. After years of scavenging, his purpose in life has now changed after an AXIOM spacecraft sent a search robot named EVE to planet Earth.
When EVE realizes that Wall-E happened to find the key to the planet, EVE then returns to space to tell humans about this. Meanwhile Wall-E chases EVE across the galaxy, making for an exciting and fun adventure.
During his adventures, Wall-E is accompanied by an animal, namely a pet cockroach, and a group of heroic cyborgs that cannot function properly. Wall-E received many awards, including the Golden Globe Award in the category of Best Animated Feature Film.
Movie Enchanted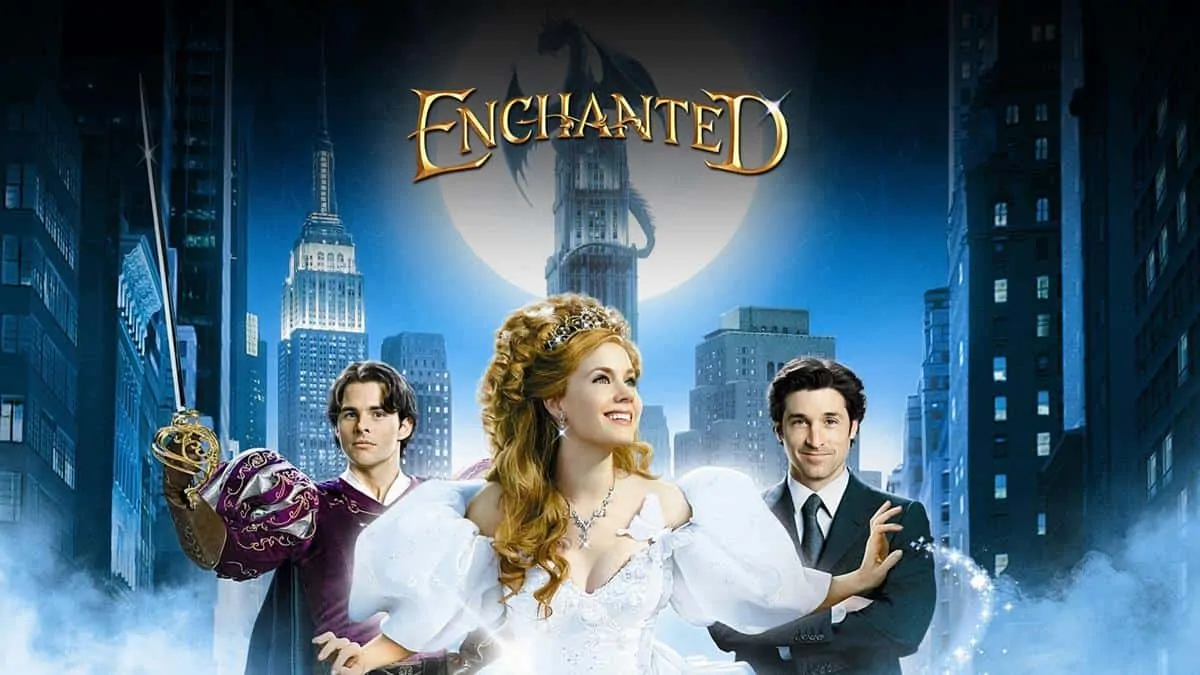 Release year : 2007
Genre: Drama, Musical
Produce : Walt Disney
Directed by: Kevin Lima
Actors: Amy Adams, Patrick Dempsey, James Marsden, Idina Menzel
Narissa (Susan Sarandon) is a queen from an animated wonderland called Andalasia. His evil and greedy nature led him to forbid his stepchild Edward from marrying; because if Edward married Narissa automatically abdicated. Unfortunately, Edward meets Giselle (Amy Adams) and falls in love.
Witnessing this causes Narissa to harm Giselle by dropping her into the well. It turned out that the well was like a door leading to another space. From the beginning as just a simple animated fairy tale, Giselle comes to life with the real world. The guy was confused when he came out of the sewer in the middle of New York City. Luckily, there was a man named Robert (Patrick Dempsey) and his daughter who helped Giselle. What happened after that? Can Giselle survive in the real world?
Movie Monster House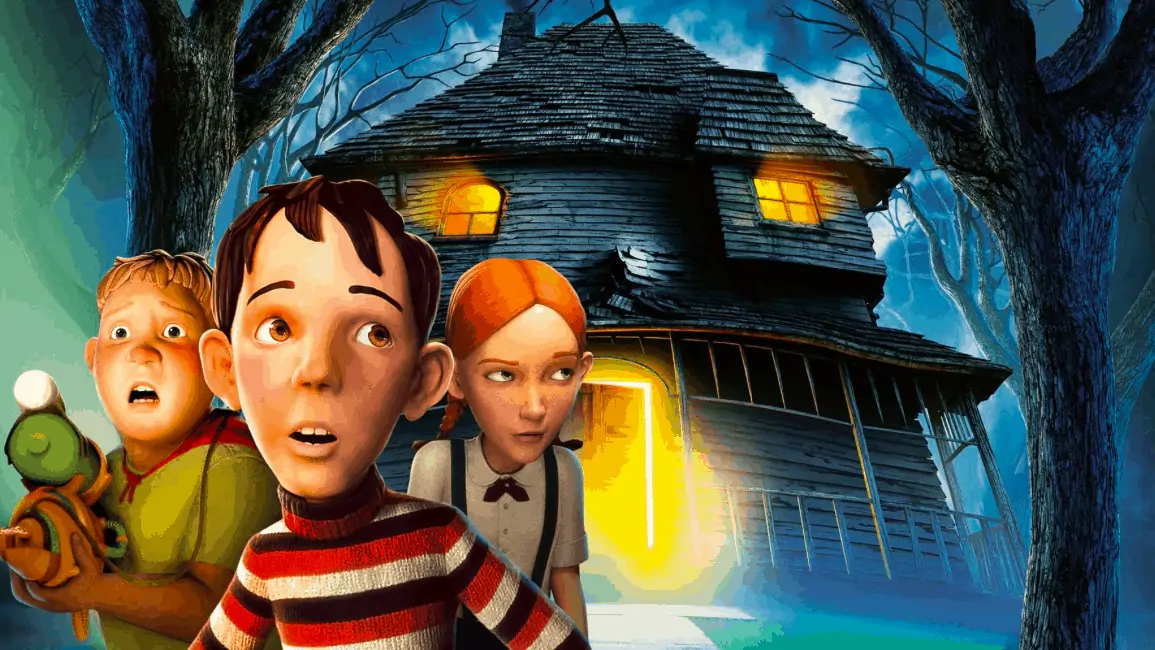 Release year : 2006
Genre: Animation, Horror, Comedy
Production : Columbia Pictures
Directed by: Gil Kenan
Voiced by : Mitchel Musso, Sam Lerner, Spencer Locke
Dustin James (Mitchel Musso) is a boy who loves to play with his best friends Charles (Sam Lerner) and Jenny (Spencer Locke). Once, they were playing and accidentally jumped over the boundary of an old house full of ghosts. The owner is Mr. Nebbercracker (Steve Buscemi) always scolds children who violate the boundaries of his house and toys that enter his yard will never be turned over.
Charles, who had his toy stolen, despaired at Mr. Nebbercracker with DJ and Jenny when Mr. Nebbercracker was taken to the hospital with a heart attack. How shocked they were when they learned that the terrible old house was still alive and began to attack anyone who disturbed it. What's going on? Watch movie!
Madagascar movies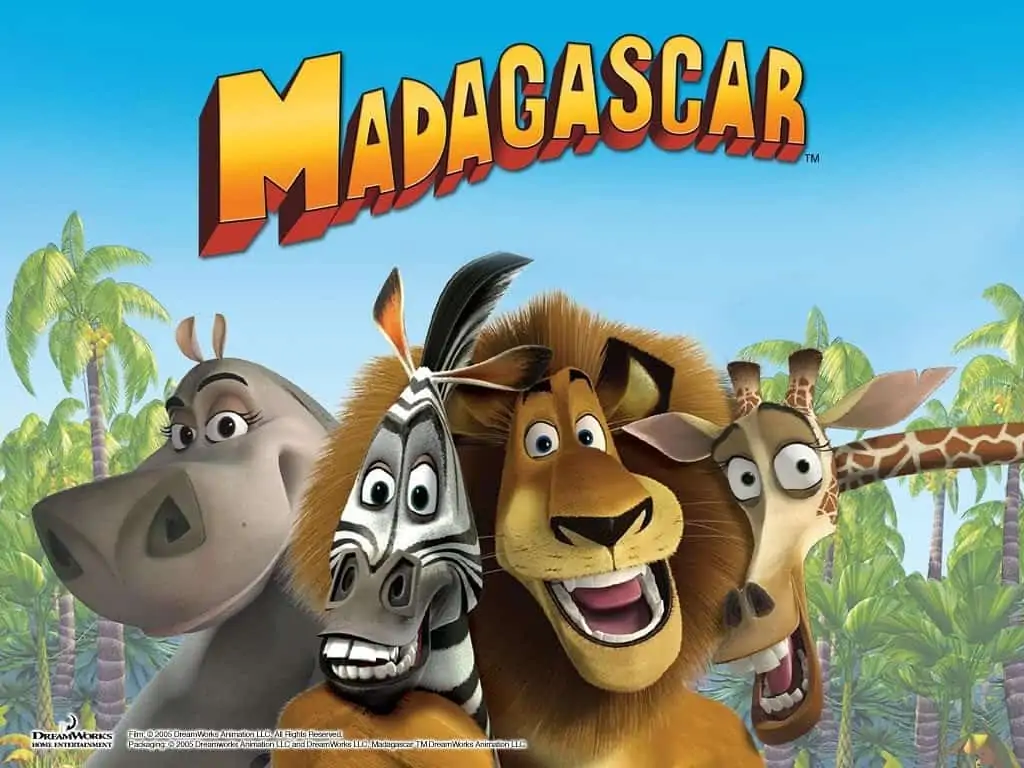 Release year : 2005
Genre: Animation, Comedy, Adventure
Produce : DreamWorks Animation
Directed by: Eric Darnell, Tom McGrath
Voiced by: Ben Stiller, Chris Rock, David Schwimmer
Marty (Chris Rock) is a zebra at the Central Park Zoo in Manhattan, celebrating his birthday. Alex the lion (Ben Stiller), the giraffe Melman (David Schwimmer) and the hippo Gloria (Jada Pinkett Smith) celebrate birthdays. While celebrating their birthday, the four of them see a flock of penguins named Skipper, Kowalski, Rico and Privat trying to escape by digging a hole out of the zoo.
Sensing it was dangerous, Marty, Alex, Melman and Gloria chased the penguins back to the zoo. Instead of going back inside, they all stray into Manhattan and end up at Grand Central Station. They were all arrested and taken to Kenya. Unfortunately, the penguins create a riot that leaves them stranded in Madagascar; where every adventure begins
Polar Express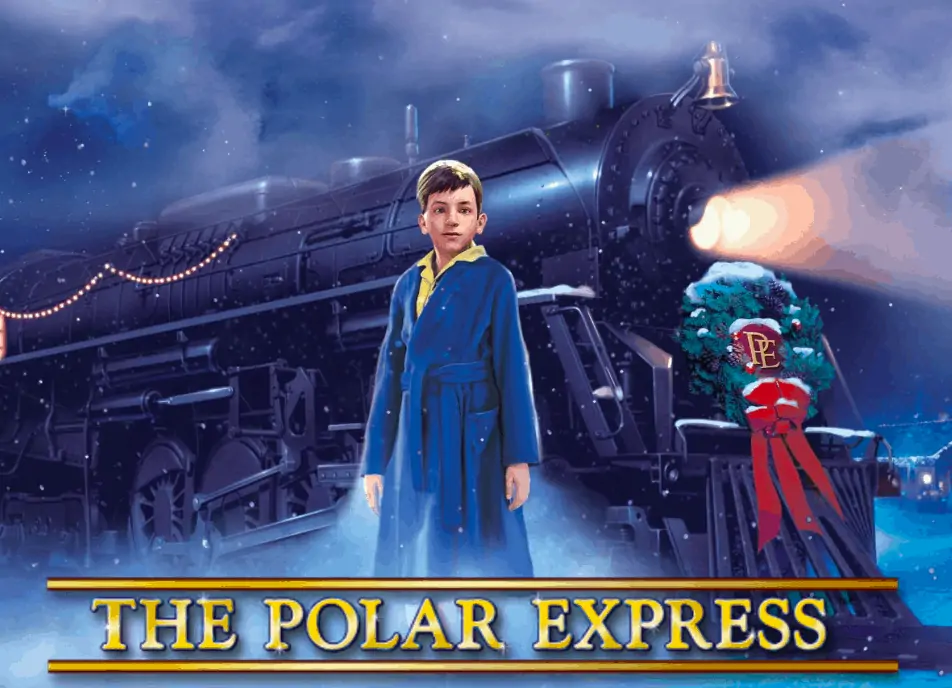 Release year : 2004
Genre: Animation, Music, Adventure
Produce : Castle Rock Entertainment
Directed by: Robert Zemeckis
Voiced by : Tom Hanks, Daryl Sabara, Miss Gaye
This cartoon tells the story of a boy who begins to doubt the existence of Santa Claus. When Christmas Eve came, the boy heard the train approaching. He was confused because there were no train tracks or stations near his house at all. Curious, the boy finally came out and found a steam train in front of the house. There was a conductor waiting for the boy to board the train.
Despite his hesitation, the boy finally boarded the train before the train called The Polar Express started operating again. During the train ride, the child meets other children of the same age. They will go to the North Pole to meet Santa Claus. They are not playing happily despite the many ups and downs they have to go through together.
Doraemon: Nobita and The Windmaster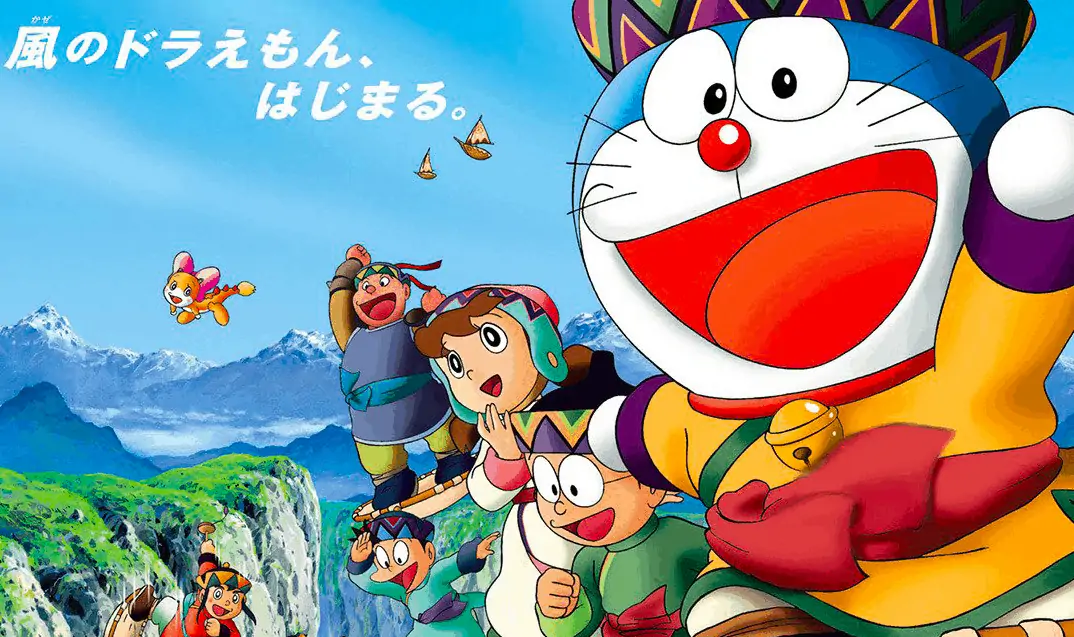 Release year : 2003
Genre: Animation, Adventure
Produce : Asatsu, Shin-Ei Animation
Directed by: Junichi Kimura, Toshihide Yamada
Actors: Nobuyo yama, Noriko Ohara, Michiko Nomura
A village called wind village, a place far away from civilization experienced a fierce storm. This storm then ravaged the village and destroyed a tomb in which there were two strange balls shaped like spirits. 1 good and 1 more evil. The globe symbolizes balance and has been around since time immemorial.
One day, Doraemon, Nobita, Suneo, Giant and Shizuka play a game using a time machine. They played in what turned out to be a wind village; Due to the opening of the time machine portal, the two souls entered the future. A good spirit meets Nobita and enters a doll, while an evil spirit enters Suneo. Doraemon, Nobita, Giant, and Shizuka, Suneo's soul was eventually swapped and then managed to restore everything to its original state thanks to a kind soul named Fukko of Nobita.
Movie Spirit: Stallion of The Cimarron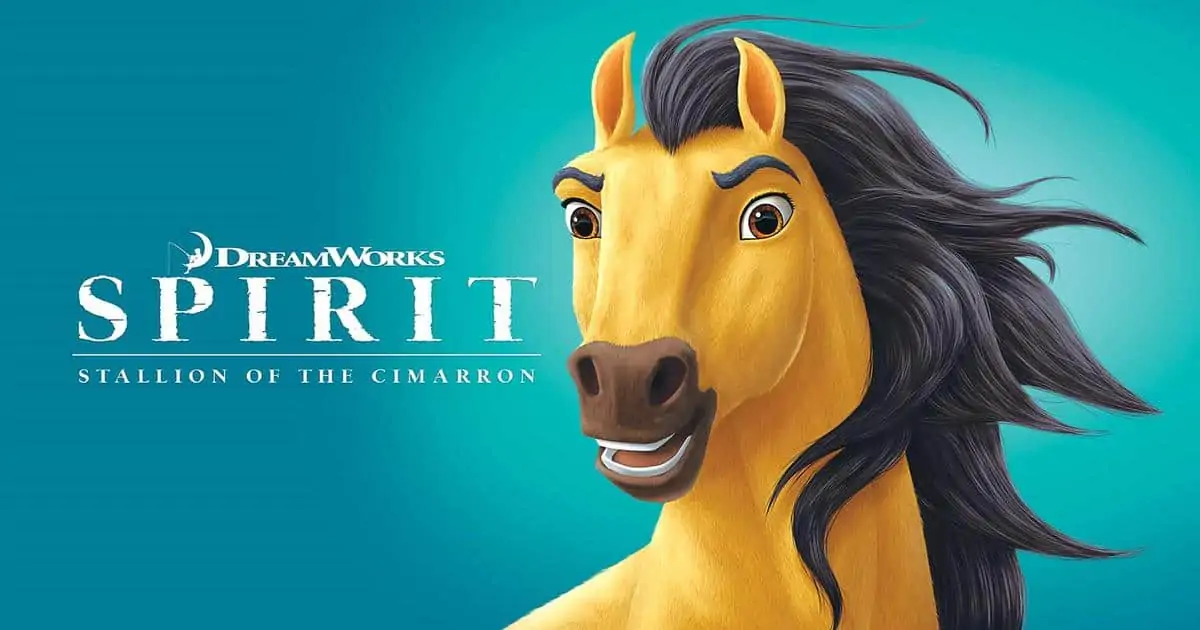 Release year : 2002
Genre: Animation, Adventure
Produce : DreamWorks Pictures
Directed by: Kelly Asbury, Lorna Cook
Voiced by: Matt Damon, Frank Welker
In the American West in the 19th century, a Kiger Mustang pony named Spirit was born from a herd of wild horses. Spirit quickly evolved into a stallion and assumed the role of herd leader, whose job it was to keep the herd safe. Spirit is a bold but curious leader.
One night, he sees a strange light near his group. Upon investigation, it was the light from the bonfires surrounding some people and other horses. One of the people woke up and saw Spirit. They eventually captured Spirit and were taken to a US military stable. There, God was completely enslaved. Spirit then thought he had to save himself before things got worse.
Monsters Inc.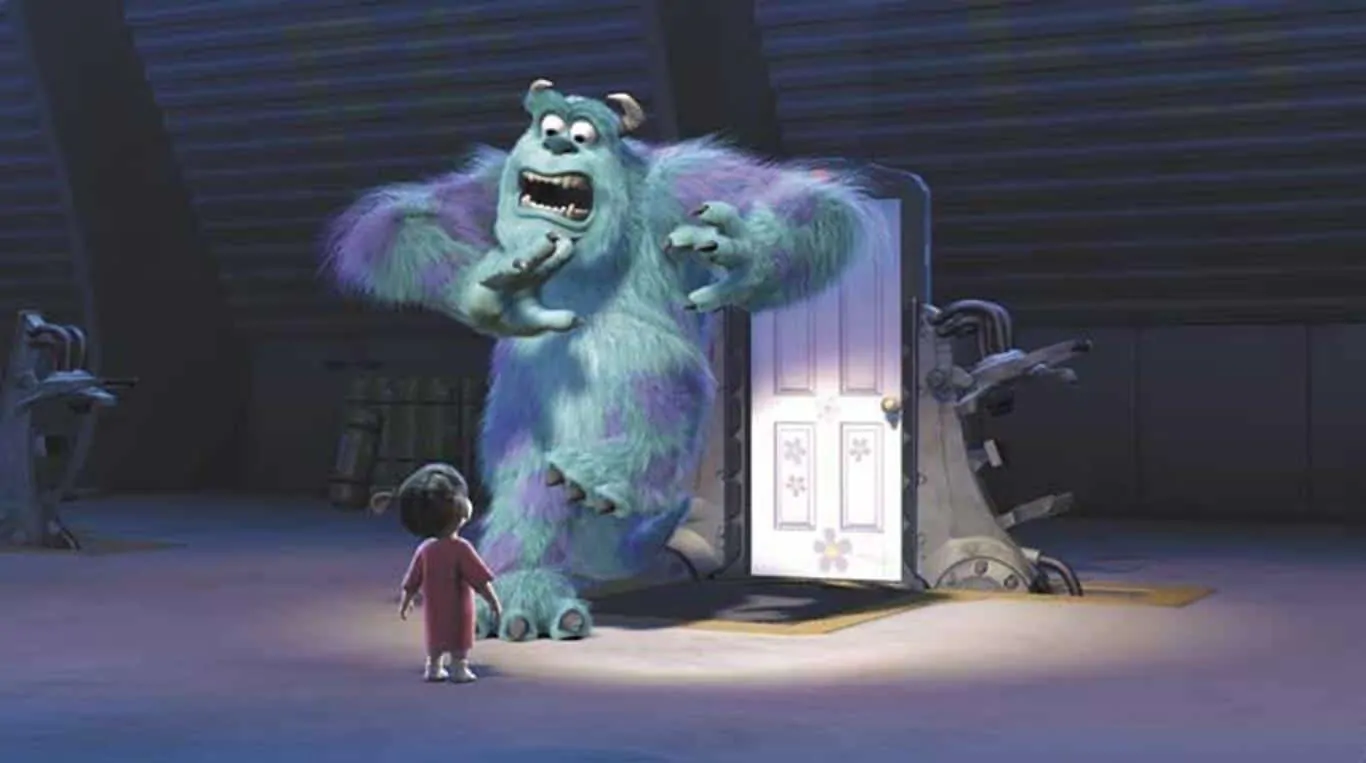 Release year : 2001
Genre: Animation, Comedy
Produce : Walt Disney
Directed by: Pete Docter
Voiced by: John Goodman, Billy Crystal, Steve Buscemi
The film follows the lives of two monster friends named James P. Sullivan (John Goodman) the blue-haired giant and the one-eyed monster Mike Wazowski (Billy Crystal). They work for a company called Monster. Inc. works to provide electricity to the entire city. The way it works is to scare human children, collect their screams and then process them to become a source of energy.
Once, Boo (Mary Gibbs) a sweet girl got lost in the world of monsters because one of the doors to the human world was opened by one of the monsters there. At first, Sully and Mike wanted to get rid of the child, but since they were already in love, Sully ended up trying to protect Boo from being captured and trying to bring him back to the human world.
Detective Conan Cartoon – Case Closed: Captured in Her Eyes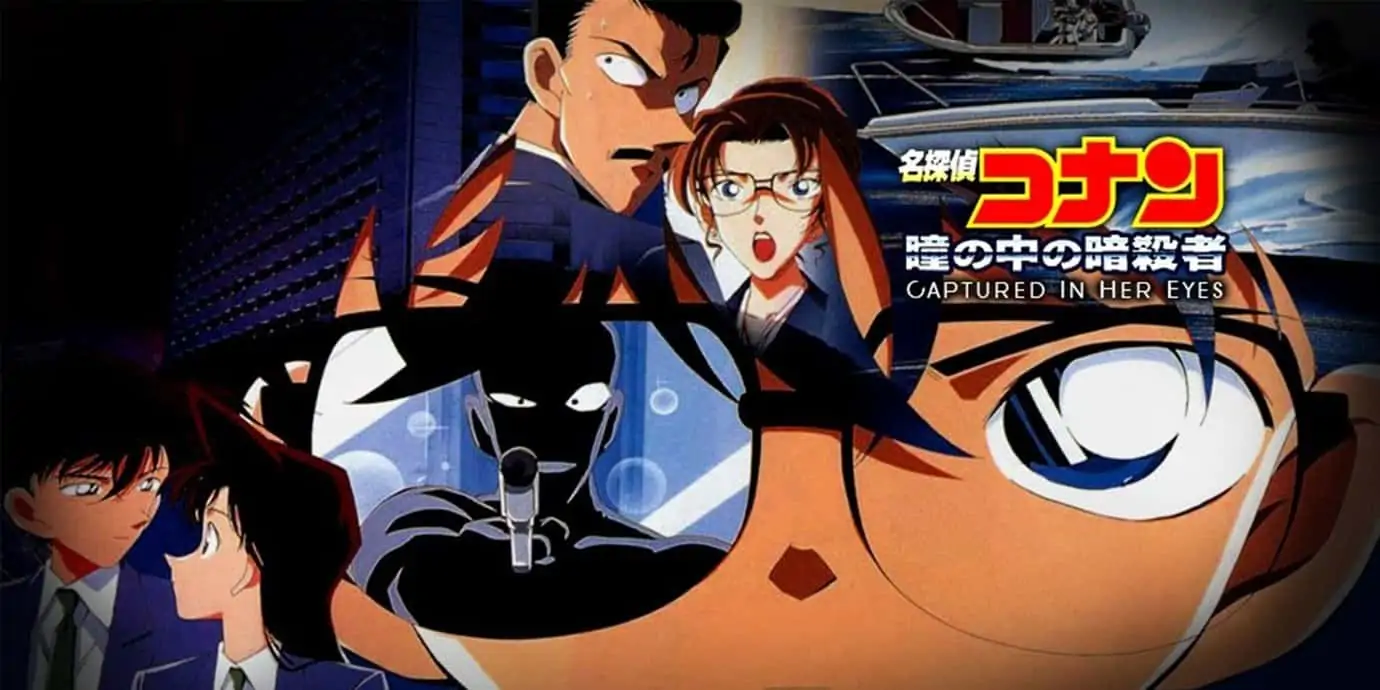 Release year : 2000
Genre: Animation, Horror
Produce : Kyokuichi Tokyo Movie
Directed by: Kenji Kodama
Voiced by : Minami Takayama, Wakana Yamazaki, Akira Kamiya
A serial killer who targets almost every police officer in Tokyo. This makes all the police officers more alert after the other 3 cops have died. Once, some police officers, according to Conan cs., attended a large party. Right after the party started, a policeman named Miwa Sato entered the restroom with Ran. While in the bathroom, the lights of the building suddenly went out and the gunfire hit Miwa.
Ran, who was with Miwa at the time, was shocked until she eventually experienced dementia. Conan cs., Finally helped Ran quickly recover. But it turns out that Ran was also one of the hunted; because Ran saw the shooter. Ran's life is in danger. Can Conan protect Ran?
Cartoons of the period before 2000
Inspector Gadget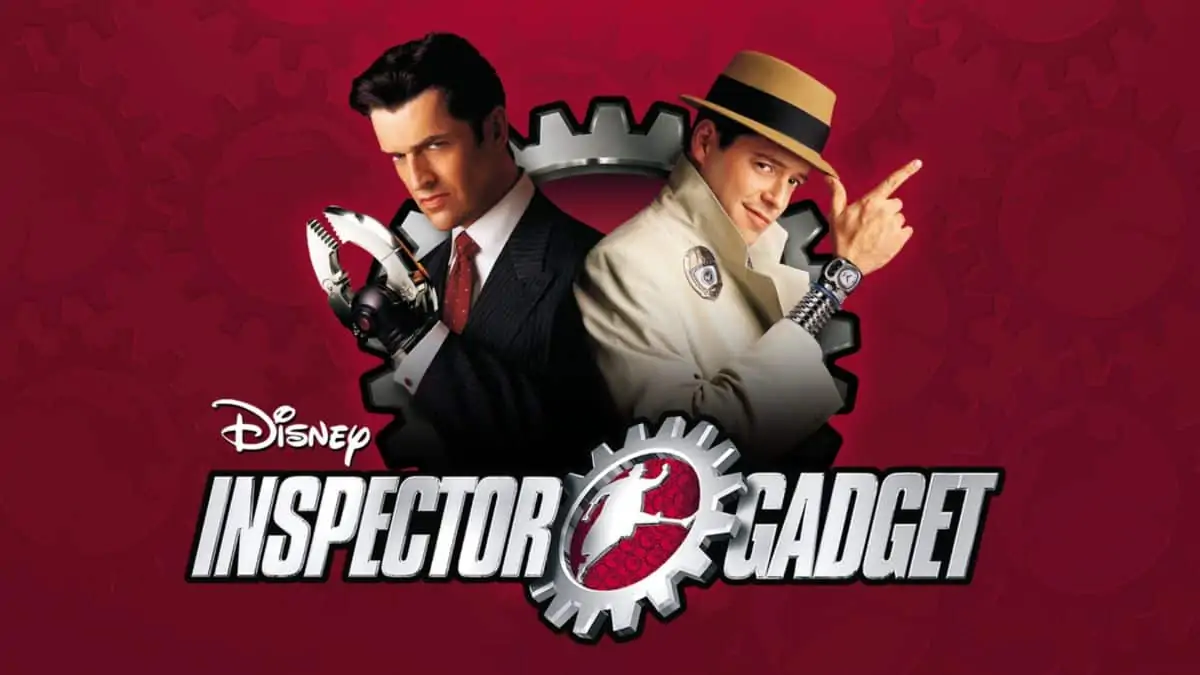 Release year: 1999
Genre: Animation, Drama, Action
Produce : Walt Disney Pictures
Directed by: David Kellogg
Actors: Matthew Broderick, Rupert Everett, Joely Fisher
John Brown (Matthew Broderick) is a clumsy but well-meaning security guard who is mortally wounded in an explosion planned by a sinister mastermind. He is taken to a laboratory, where Brenda (Joely Fisher), a leading robotic surgeon, replaces his damaged limbs with the most modern equipment and gadgets.
After recovering and becoming a cyborg. John Born is now known as "Inspector Gadget" by the press. Together with his niece, Penny (Michelle Trachtenberg) and a highly intelligent dog named Brain, John uses his newfound powers to find out who is behind the explosion and capture the culprit.
Antz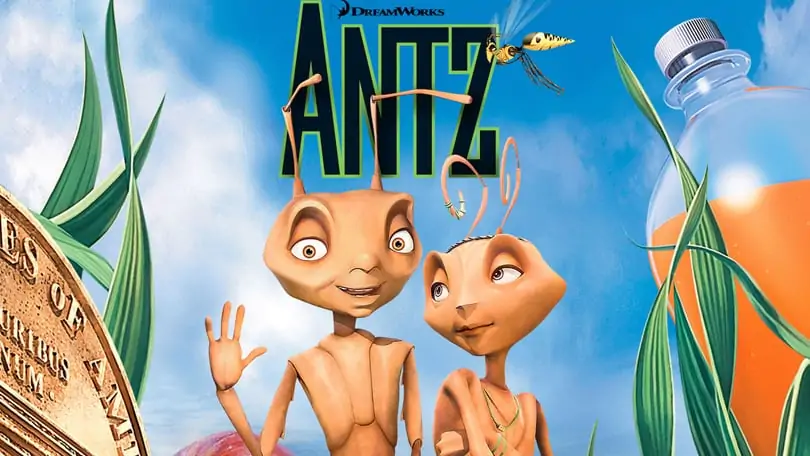 Antz_Poster (Copy)
Release year : 1998
Genre: Animation, Adventure
Produce : DreamWorks Pictures
Directed by: Eric Darnell, Tim Johnson
Voiced by : Woody Allen, Dan Aykroyd, Anne Bancroft
Z, played by Woody Allen, is a worker ant in his colony. While acceptable at first, the work ethic each worker ant adopts is too rough and feels burdensome. This is what makes Z dare to speak the voice of other worker ants to talk to the leader of the worker ants, General Mandibula (Gene Hackman).
It turns out that General Mandibula really wants to keep the worker ants active to help carry out his secret plan. Z's problem is not only that, Z likes Princess Bala (Sharon Stone) to try to make a breakthrough socially; so that there is no difference between worker ants and other ants.
Movie The Prince of Egypt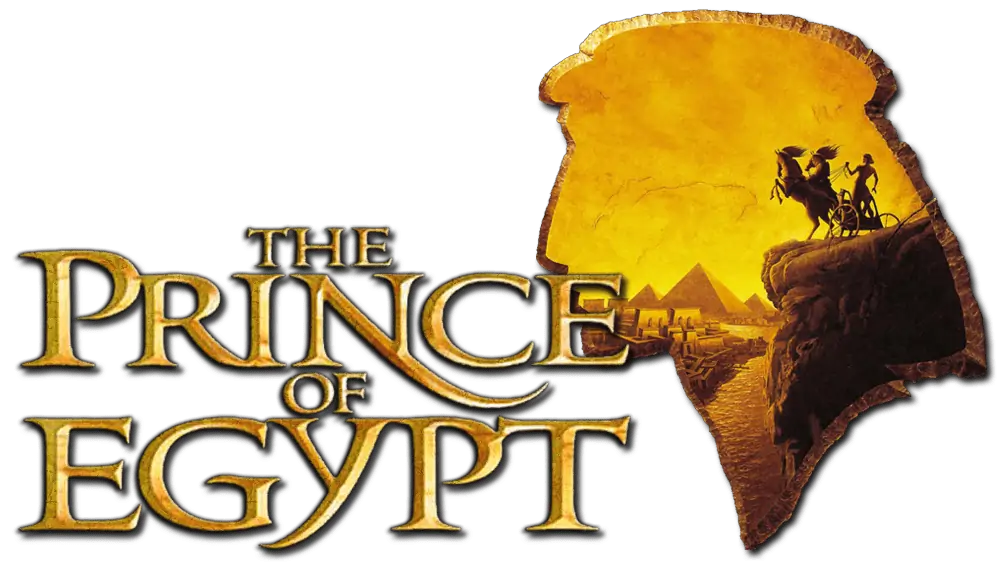 Release year : 1998
Genre: Animation, History, Drama
Produce : DreamWorks Animation
Directed by: Brenda Chapman, Steve Hickner, Simon Wells
Actors: Val Kilmer, Ralph Fiennes, Michelle Pfeiffer
This cartoon is excerpted from the Book of Exodus. A long time ago, Pharaoh destroyed the newborn Jewish children due to the great growth of the Jewish people. This was done so that the number of Hebrews was still small so that they could not rebel against the pharaoh's kingdom which kept them enslaved.
Yokebeth was so grief-stricken that she left her newborn son to be swept away and hoped to be taken over by a good person. When the Lord heard this, the young man was taken by a girl and named him Moses. God used Moses to free the Egyptians from slavery. The most famous story about Moses is when Moses parted the Red Sea to get the Egyptians out of their country.
Movie Anastasia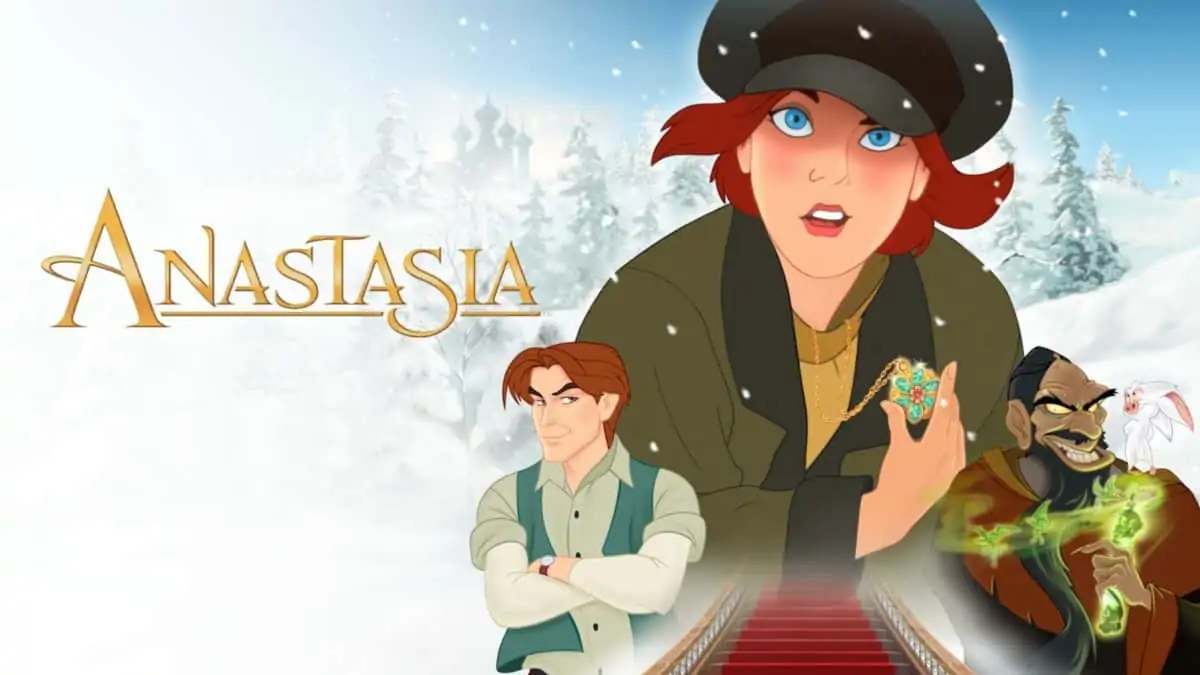 Release year : 1997
Genre: Animation, Drama, Musical
Produce : Fox Animation Studios
Directed by: Don Bluth, Gary Goldman
Voiced by : Meg Ryan, John Cusack, Kelsey Grammer
The evil sorcerer Rasputin (Christopher Lloyd) places a curse on the Romanov empire. While taking control of the entire palace, a child named Anastasia (Meg Ryan), a member of the Romanov family has disappeared and cannot be found. Years after the horrific incident, the Grand Duchess (Angela Lansbury) offers a bounty to anyone who can find Anastasia.
Taking advantage of the situation, two sly Russians (John Cusack, Kelsey Grammer), plan to deliver a fake princess to the Grand Duchess. They even held auditions and picked out an orphan girl who strangely resembled a missing princess. They bring her to Paris as a gift, without knowing that she is the real Anastasia.
Movie Space Jam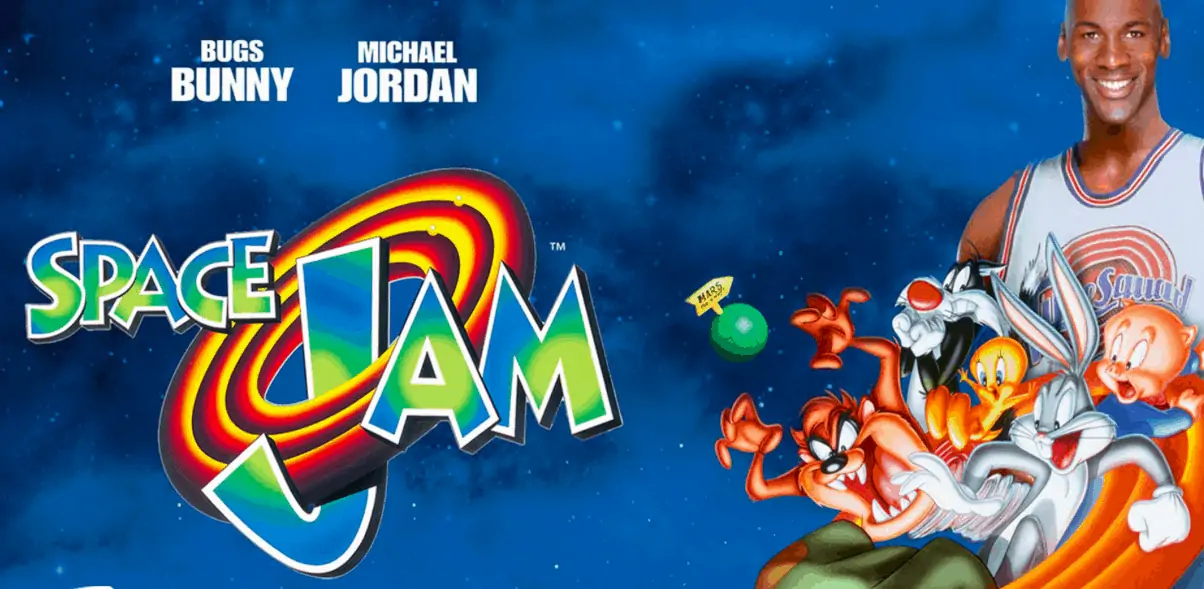 Release year : 1996
Genre: Animation, Comedy
Produce : Warner Bros. Animation Feature.
Directed by: Joe Pytka
Actors: Michael Jordan, Billy West, Wayne Knight
This live-action animated film tells the story of an evil alien amusement park owner named Shackhammer (Danny DeVito). He needs a new attraction in the mountains of Moron. He asks his fellow Nerdlucks to come to Earth and kidnap Bugs Bunny (Billy West) as well as Looney Tunes.
The bugs that feel threatened immediately challenge them to a game of basketball to decide their fate; if they lose, they are ready to be captured by the aliens, if the aliens lose; they must not disturb the earth and return. Aliens cheat by stealing the powers of NBA basketball players, including Larry Bird (Larry Bird) and Charles Barkley (Charles Barkley). Knowing this led Bugs to seek help from superstar Michael Jordan (Michael Jordan).
Ghost in the Shell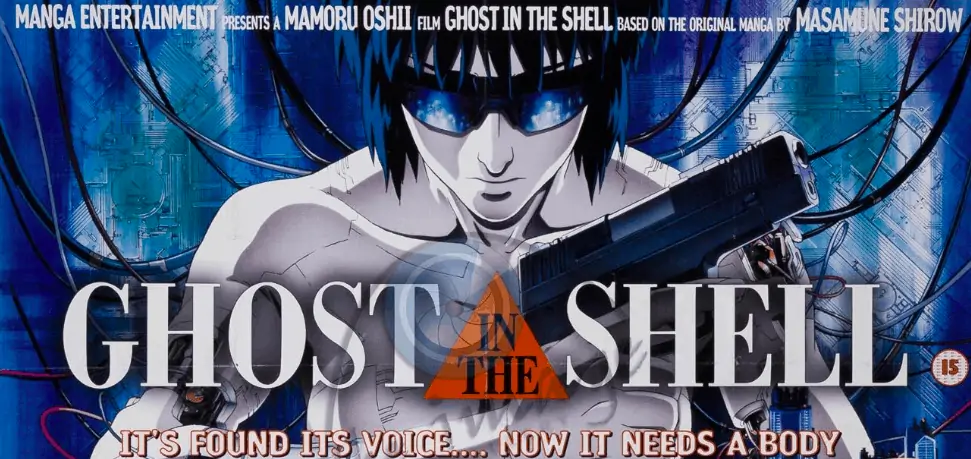 Release year: 1995
Genre: Animation, Fantasy
Production : Production IG, Bandai Visual
Directed by: Mamoru Oshii
Actors: Atsuko Tanaka, Akio tsuka, Iemasa Kayumi
This Japanese animation tells the story of an increasingly complex world in 2029; so that things like cyborgs have become commonplace things that are usually done by many people. Not only cybergs, this year cyberbrain is also more and more popular. Cyberbrain is a mechanical enclosure for the human brain that allows users to connect their minds to access the Internet and other networks.
Although free, all of the above are under the supervision of the authorities; one of them is the leader of the assault team named Major Matoko Kusanagi (Atsunko Tanak). While on a mission, he discovers a murder masterminded by a mysterious man called Master Puppet using the shells/body of others to carry out his crimes. Can Matoko find out who the real killer is?
Pocahontas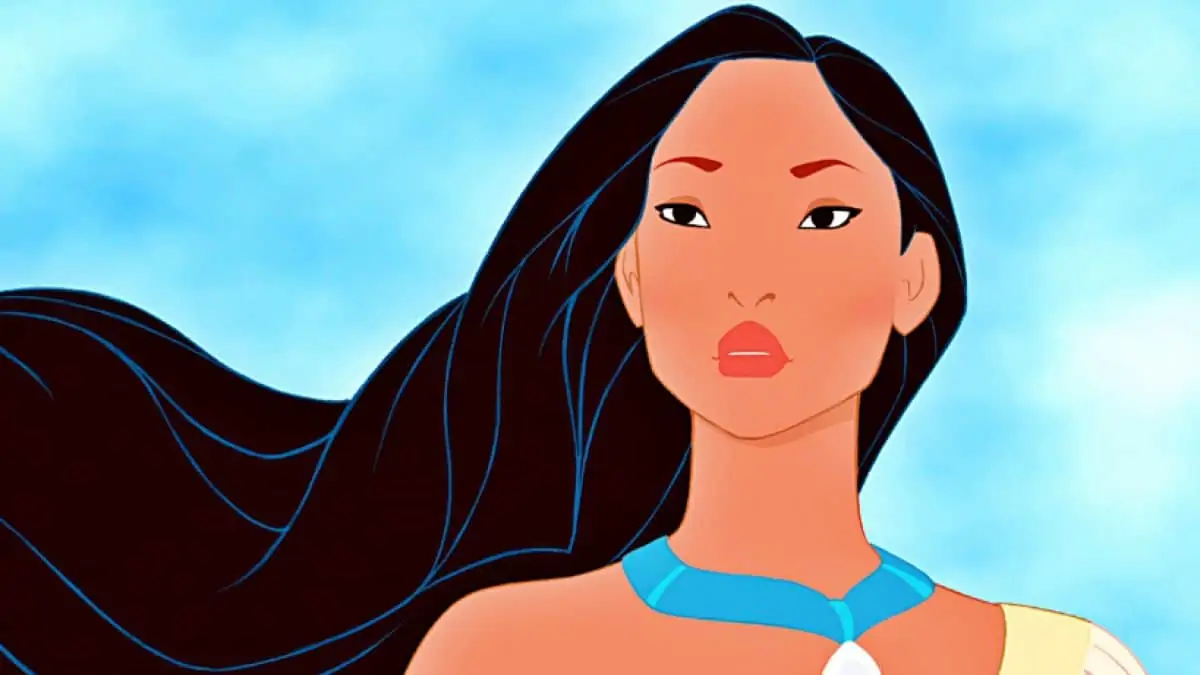 Release year: 1995
Genre: Animation, Musical, History
Produce : Walt Disney Pictures
Directed by: Mike Gabriel, Eric Goldberg
Actors: Irene Bedard, Mel Gibson, David Ogden Stiers
Another Disney animated film that has become one of the best animated movies of all time. The film tells the romance story between a young Indian-American woman named Pocahontas (Irene Bedard) and Captain John Smith (Mel Gibson), who travels to the New World with other inhabitants to capture start a new life.
Pocahontas' very strict father, Sheriff Powhatan, disapproves of their relationship. He wanted his son to marry a native warrior. Meanwhile, Smith's colleague is an Englishman who wants to steal gold from Native Americans. Can Pocahontas and Smith stay together even if things get more complicated?
Movie Whisper of The Heart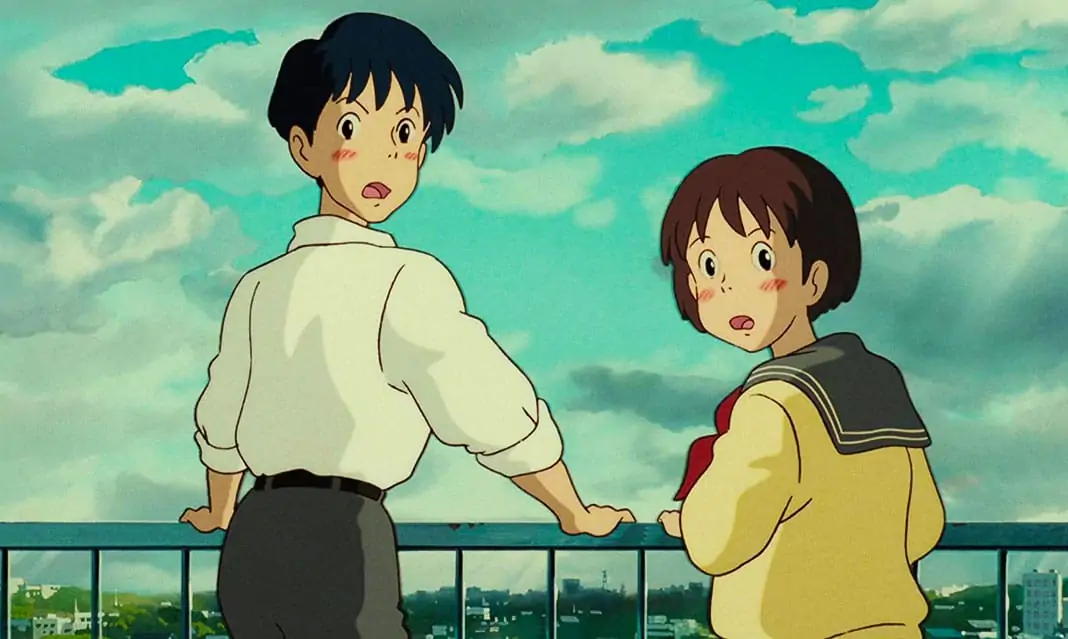 Release year: 1995
Genre: Animation, Drama
Produce : Studio Ghibli
Directed by: Yoshifumi Kond
Actors: Yōko Honna, Issei Takahashi, Takashi Tachibana
This movie is based on the manga of the same name. Tells the story of a middle school girl named Shiziku (Yoko Honna) who loves books and writing. While at school, Shizuku always spent time in the library. However, Shiziku is confused when she discovers that the books she wanted to read have been taken by someone else named Seiji Amasawa (Issey Takahashi).
Intrigued by Seiji's appearance, Shizuku dared to meet him and instead became close to Seiji. As she later learned, it turned out that Seiji had taken all the books that Shizuku wanted to read because he wanted to be near Shizuku. Being close to Seiji, caused Shizuku to experience many interesting things. Starting from learning that the Seiji family are great violinists to meeting a super big cat named Baron.
Movie The Pagemaster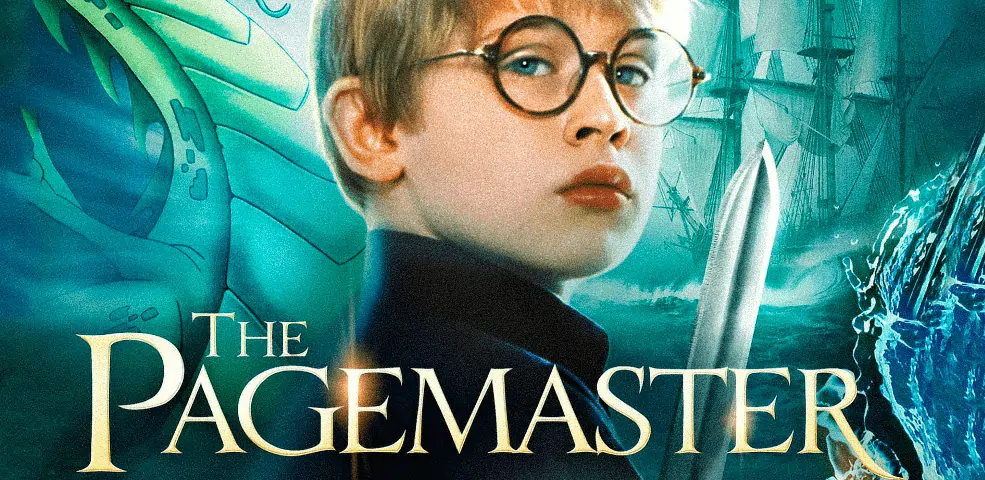 Release year : 1994
Genre: Animation, Fantasy, Adventure
Producer: Colbath, Hanna Barbera, Fox Family Films
Directed by: Joe Johnston
Actors: Macaulay Culkin, Christopher Lloyd, Whoopi Goldberg
Richard Tyle (Macaulay Culkin) is a young boy who is very afraid of lightning. Terrified, he ran away and hid in a nearby center. When he finds Richard scared, the librarian Mr. Dewey (Christoper Lloyd) tries to cheer him up by giving him an adventure book.
Before he had time to read it, Richard, who wanted to go home, asked Mr. Dewey to lend him his phone to contact his parents. While walking, Richard slipped and fell and hit his head until he lost consciousness. When he wakes up, to his surprise, Richard finds himself alone in an imaginary land inhabited by famous literary figures.
Movie Rover Dangerfield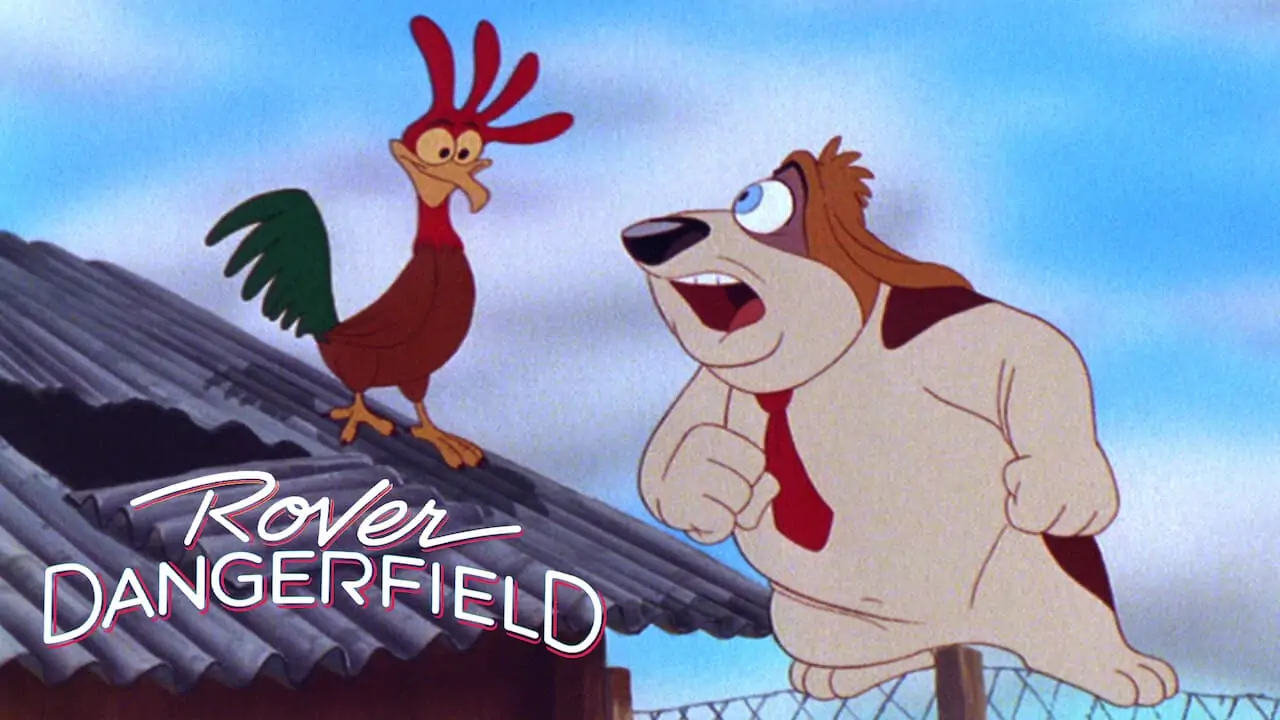 Release year: 1991
Genre: Animation, Musical, Comedy
Production : Hyperion Animation, The Kushner-Locke Company
Directed by: James L. George, Bob Seeley
Actor: Rodney Dangerfield
Rover (Rodney Dangerfield) is a Basset Hound. Rover was used to living in luxury, but there was a time; Rover was thrown into the river by a man named Rocky, the lover of Rover's owner. Luckily a fisherman helped Rover back to land. This confused Rover because it was so far from home. He's also not good at surviving.
While wandering aimlessly, Rover meets a rancher named Cal and his son, Danny, who continues to convince his father to let him take care of Rover. Despite initially protesting, Cal also allowed Rover to stay on one condition. Rover can keep an eye on the farm he owns. Can Rover do all of that?
Those are some of the best animated movies that can be an option to watch over the weekend. In addition to the above list of movies, there are actually many other best animated movies that you can explore more. What is your favorite cartoon?