Kim Tae Yoon is known as a director who has made quite a few movies based on true stories. Still remember the movie Another Family (2014)? The movie "Inverse of Tears" has successfully raised the name of Kim Tae Yoon.
In 2017, the director released a movie also based on a true story in Korea, the Iksan murder.
The case happened in 2000 in South Korea involving a young man who was the victim of a wrongful arrest by the authorities. He was originally a witness to the murder in that case.
However, he was found guilty and spent decades in prison for a murder he did not commit. Who is the young man and the people who framed him? This is the cast that appeared in the movie New Trial!
1. Lee Jun Young (Jung Woo)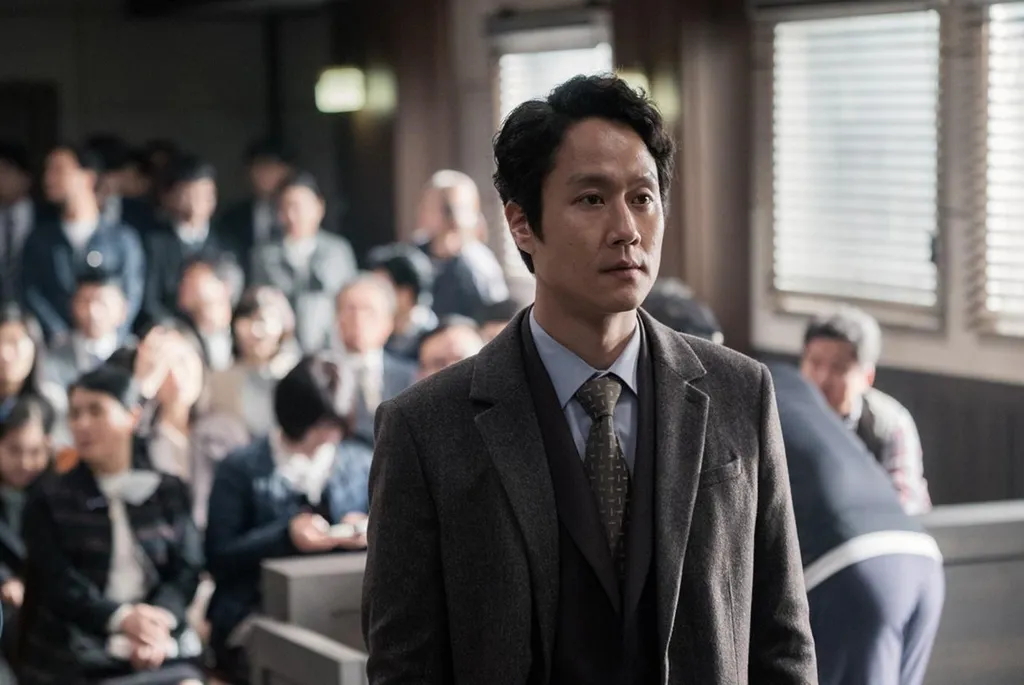 This time, actor Jung Woo plays Lee Jung Young, an unlucky lawyer. His career stalled and he was abandoned by his wife and children.
At the trial of the last case he handled, Jun Young even nearly went bankrupt. He lost the test and lost his savings.
Jung Young wants to improve his fate. He started contacting his colleagues to apply for jobs.
Through Mo Chang Hwan (Lee Dong Hwi), Jun Young receives an unsolved murder case. From the case file, he saw many lawyers who refused to handle him.
Seeing that incident, Jun Young was reluctant to handle it because he suspected that the case would only tire him out. However, he saw many anomalies in it.
In addition, he also thinks that a complicated case can restore his image of a lawyer. So he started digging and contacted the young man accused of murdering the taxi driver.
The deeper it is dug, the more truths will be revealed. There are big names involved in the wrongful arrest in the Iksan murder case.
Jun Young's steps faltered even more when he began to be pressured and threatened to stop his investigation of the case.
2. Jo Hyun Woo (Kang Haneul)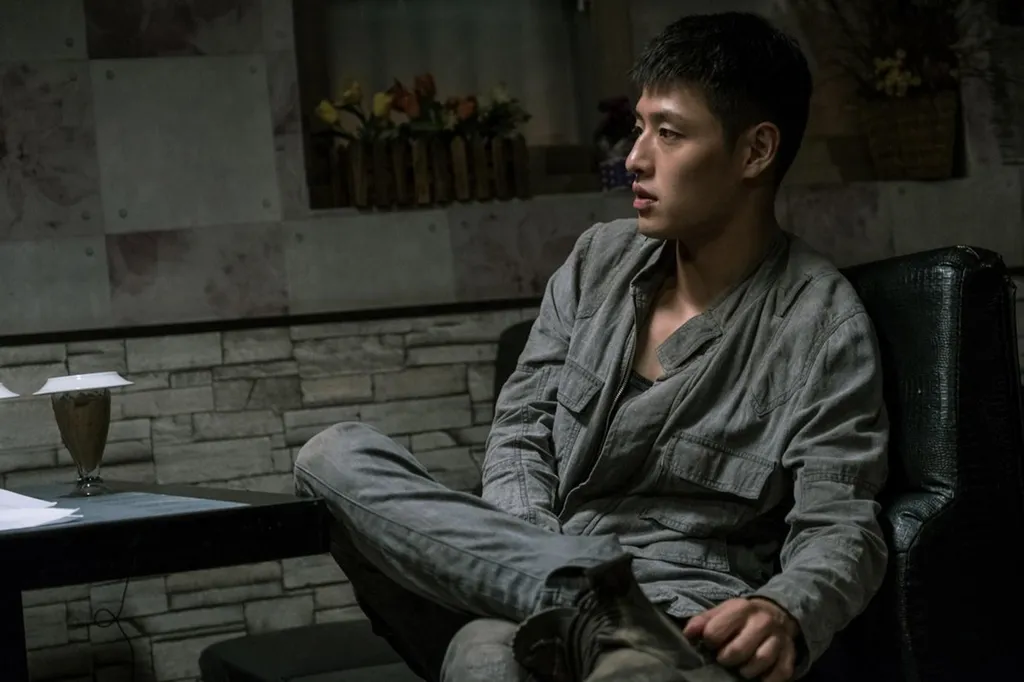 This is the young man who is destined to be the center of the story in the New Trial. He was the victim of a wrongful arrest, lost his youth because he was detained by the police for an act he did not commit.
Hyun Woo is said to be just an ordinary young man who works in a cafe. He lives with his sick mother.
Hyun Woo's heartbreak began when one night he witnessed someone being stabbed in a taxi. Hyun Woo reported the incident to the police, but he was instead charged with the murder of the driver.
The police accusations grew stronger because a knife was found on the seat of a motorbike driven by Hyun Woo. With that meager evidence, Hyun Woo was tortured admitting that he was the killer until the judge finally decided on a sentence of 15 years in prison and 5 years in prison.
After being released, Hyun Woo goes to Jun Young, who claims to be a lawyer who will help him restore his fame and fortune.
However, Hyun Woo was frustrated and angry at the injustice of his country's laws. He kicked Jun young out and was rude.
However, Hyun Woo changed his mind after he recalled all the irregularities and unfair treatment of the police who arrested him in the past. This then prompted Hyun Woo to enthusiastically open a trial of his case first.
3. Mo Chang Hwan (Lee Dong Hwi)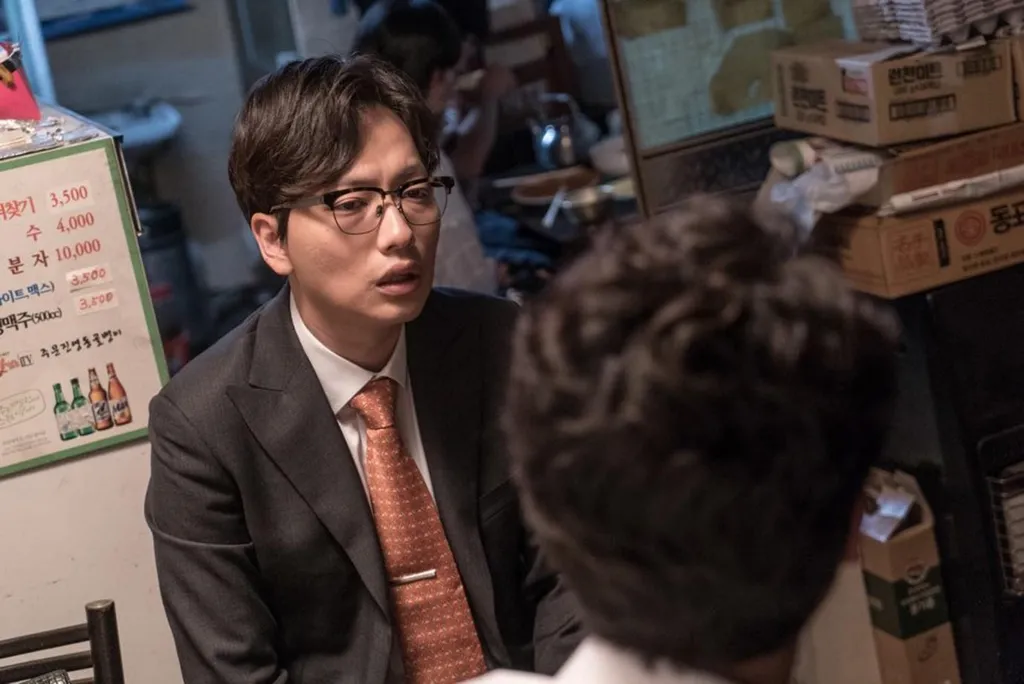 Mo Chang Hwan is a colleague of Jun Young, who introduced a lawyer to Hyun Woo's case. He's really not as good as he looks. And the case has also been predicted to be a complex and exhausting one.
Mo Chang Hwan just foolishly handed the Iksan murder case to Jung Young so that the lawyer would stop insulting him. He is sure that Jun Young will not win the case.
So when Chang Hwan saw the progress of the case, he was worried that the case would adversely affect his career. Apparently Chang Hwan was involved in Hyun Woo's case. He knew that the young man was innocent and should have been released immediately.
However, if this is allowed, he will be punished and his career in danger of ending. To protect himself, Chang Hwan convinces Jun Young to drop the case. He said that the incident will not bring anything good for Jun Young.
4. Goo Pil Ho (Lee Geung Young)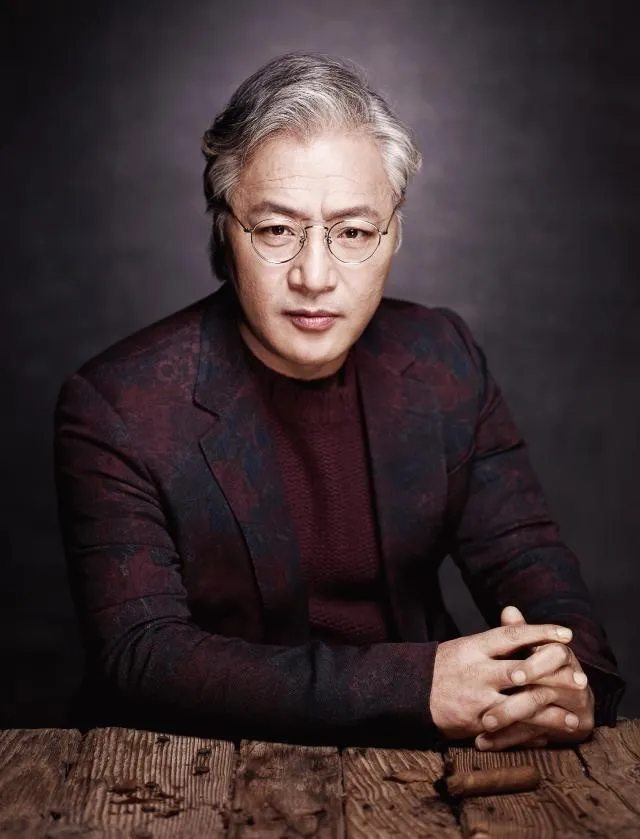 Goo Pil Ho is the CEO of Themis, the law firm where Mo Chang Hwan works. Through Chang Hwan, Jun Young managed to get permission to reopen the trial of the case. However, Pil Ho is pessimistic that the case will benefit the company financially.
However, Pil Ho changed his mind when Jun Young explained that the company would make more than just money.
Hearing that, Pil Ho agreed to Jun Young's wish. The process of the case is completely entrusted to Jun Young. Meanwhile, the company is only monitoring the situation after that.
5. Baek Chul Gi (Han Jae Young)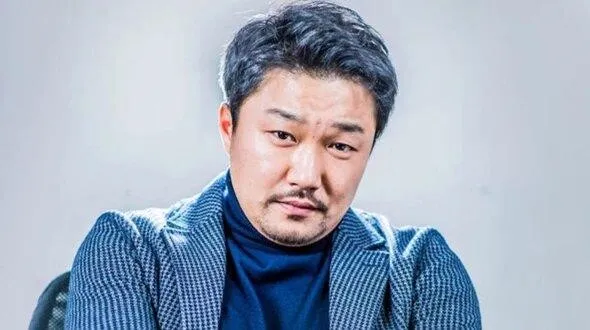 Well, this one police member is the one who caused the bad luck in Hyun Woo's life. He is a dishonest cop who only seeks profit, not justice.
When receiving the taxi driver's murder case report, Baek Chul Gi refused to handle it. He was even more interested in discussing the promotion he would receive than searching for evidence at the crime scene.
Chul Gi, who didn't want to be bothered with the case immediately placed Hyun Woo as the murder suspect. The suspect was identified after he sawed a knife under the seat of the young man's motorcycle.
Realizing the lack of evidence, Baek Chul Gi and one of his colleagues had no choice but to add evidence that would surely incriminate Hyun Woo.
The young man certainly couldn't stand this torture so he was finally ready to write a letter of confession and apology. That way, Chul Gi doesn't have to bother investigating further. Yes Hyun Woo is considered a scapegoat.
6. Choi Young Jae (Kim Young Jae)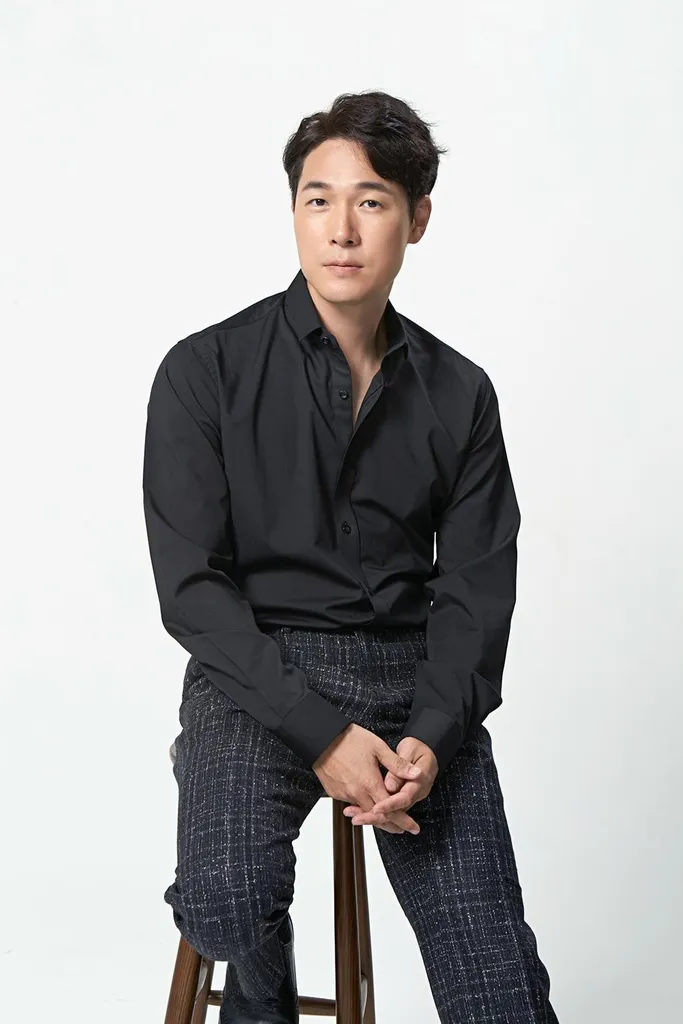 Choi Young Jae is the prosecutor handling Hyun Woo's case. He's like Baek Chul Gi, he doesn't want to bother with the case because he thinks it won't work for him. Three years after Hyun Woo was imprisoned, a young man appeared claiming to be the real killer.
But because he did not want to be seen as an incompetent prosecutor in handling his case, Choi Young Jae urged the young man to admit that the information he gave was untrue.
Even worse, it was Young Jae who forced Baek Chul Gi to keep his mouth shut and let Hyun Woo, who was sent to prison.
7. Soo Jung (Kim Yeon Seo)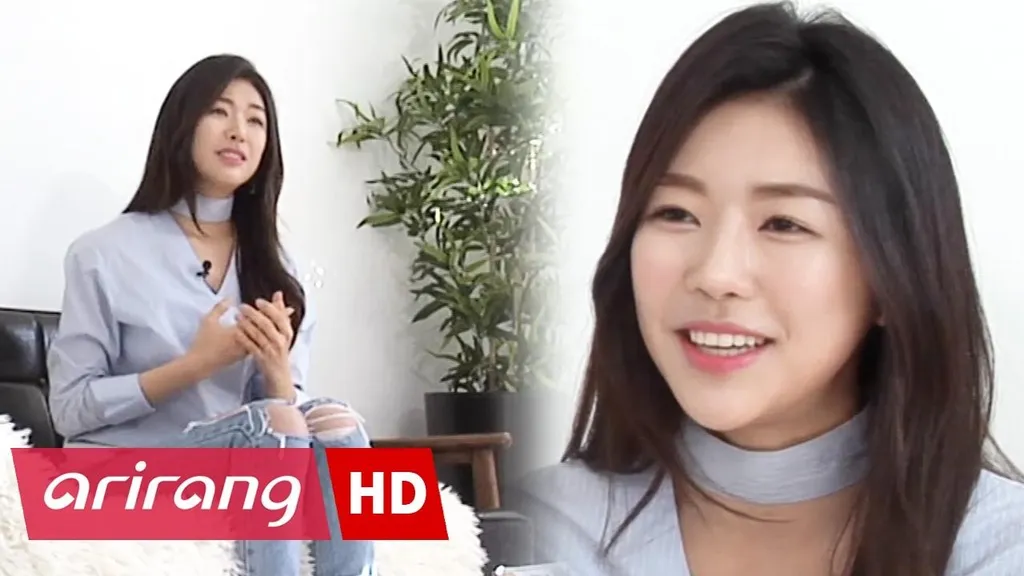 Soo Jung in this movie is Hyun Woo's co-worker at the cafe as well as the girl he likes. He is an important witness that can acquit Hyun Woo of all charges.
Because the girl has an alibi that Hyun Woo is not the poor taxi driver killer. When Hyun Woo's memory comes back, he remembers that the knife on his motorbike seat is Soo Jung's knife.
He remembers that on that fateful night, Hyun Woo saved Soo Jung from the boss who was about to rape her. Fortunately, Hyun Woo arrived at the right time so the girl survived.
However, Soo Jung is still not satisfied and intends to stab her perverted mistress with a knife. Unfortunately, it was Soo Jung's knife that Baek Chul Gi used as evidence.
8. Soon Im (Kim Hae Sook)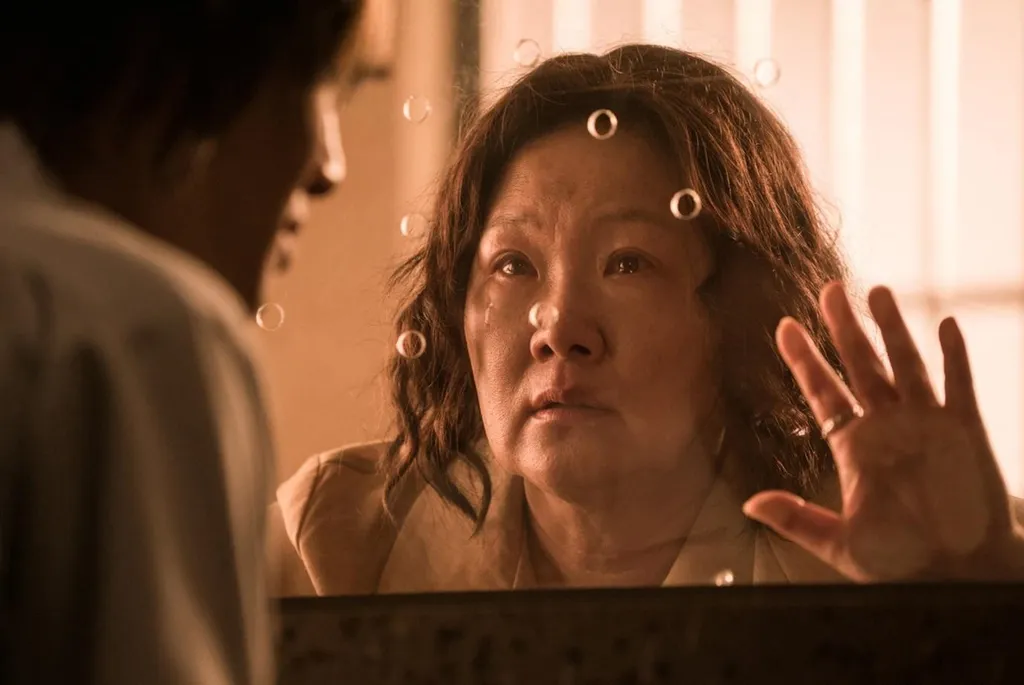 The actress who signed up to play the mother is also featured in the movie New Trial . She plays the role of Soon Im, Hyun Woo's mother. Immediately after that I did not feel well.
His diabetes made him unable to move freely. However, he still tried in every way to get Hyun Woo out of prison.
Soon, I heard that Themis Company had opened a program of free attorney support services for disadvantaged people.
That was the starting point for Hyun Woo's meeting with Jun Young. Unbeknownst to Hyun Woo, Soon Im called Jun Young and asked him for help.
He almost gave up because his diabetes was getting worse. He even lost his eyesight and had limited body movement.
The misery of his life increased when the court ordered the murder case to be punished. The amount the court asked for was huge and he was unable to meet it. That's why he asked Jun Young to help with Hyun woo's case.
Well, that's the line of the actors in the movie New Trial. The murder that happened really shocked Korea. Many parties pointed out a case of legal defect that sacrificed the youth of a child.
The subject matter raised in this film is indeed fraught with sensitive issues. However, Kim Tae Yoon presents this drama with an emotional story that takes the audience into the story.
Salenhanh – Product review blog
Address: 115 Nguyen Van Qua, Tan Hung Thuan Ward, District 12, Ho Chi Minh City
Website: https://salenhanh.com/en
Mail: Salenhanh.com@gmail.com
#salenhanh #Reviewsalenhanh