Check out the top of the best SmackDown (WWE) games on Android that you should choose if you are a Fan of this wrestling program. Although SmackDown (WWE) games have different graphic quality, most have interesting gameplay.
Games or Games offered on PlayStore have many varieties. For those of you who love racing games, there are many variations of racing games ranging from offroad games, drag racing games and others. The same goes for fighting games. You can find the SmackDown game on the PlayStore.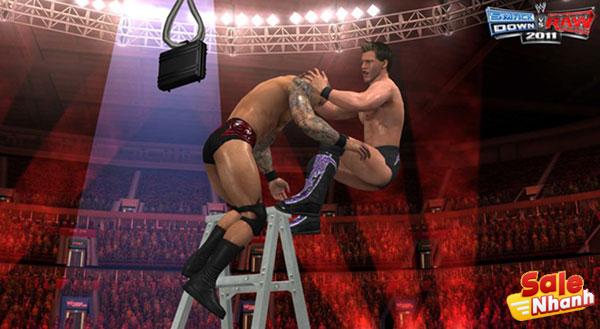 This time, Salenhanh.com will summarize for you 15 best and most challenging smackdown games for you to try. Let's take a look at the top interesting SmackDown (WWE) games with Salenha on Android.
Game Wrestling Revolution 3D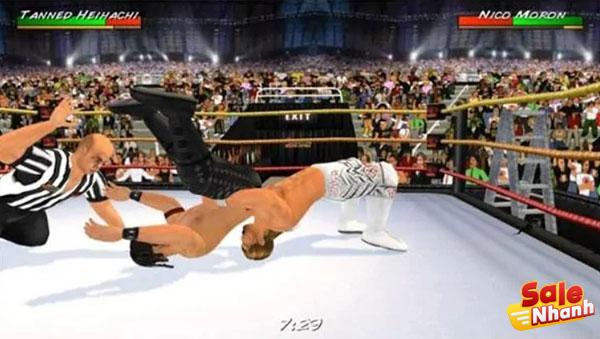 Conquer your opponent until your health bar runs out and shows a red color, that's what Wrestling Revolution 3D players have to do. This SmackDown style wrestling game takes players into the fun and lifelike SmackDown game.
The reason is, Wrestling Revolution 3D presents a 3D animated graphic display. In addition to the 3D presentation in the animation, Wrestling Revolution 3D has easy-oriented controls or gameplay.
Here you can hit the enemy with a punch, throw a punch, even throw it, interested in trying?
Game WWE Mayhem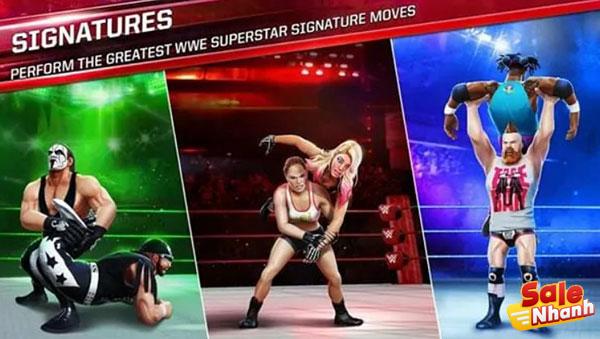 Next, there is the WWE Mayhem game where you can choose your favorite character according to your taste. In addition to diverse characters, this game also prepares superstars divided into 6 classes, which are BRAWLER, HIGH FLYER, POWERHOUSE, TECHNICIAN, WILDCARD & SHOWMAN.
Not only that, in this game you can also play as a team. Then you can determine the members of your team to beat the other team, whoever is strong is the winner.
Game Wrestling Revolution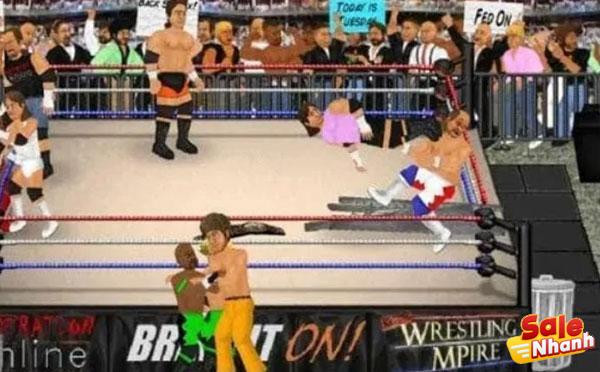 Although it doesn't have a modern look like 3D, this smackdown game can be a fighting game choice as strong as other games. Wrestling Revolution, commonly known as the revolution. This game is developed by MDickie.
Only, not you choose the character for the master wrestler. You can create your own hero. However, if you don't feel comfortable creating your own character, Wrestling Revolution is ready with about 350 characters that you can freely choose.
Don't worry, this game has received more than 300,000 downloads, has a good gameplay and interface.
Game Weekend Warriors MMA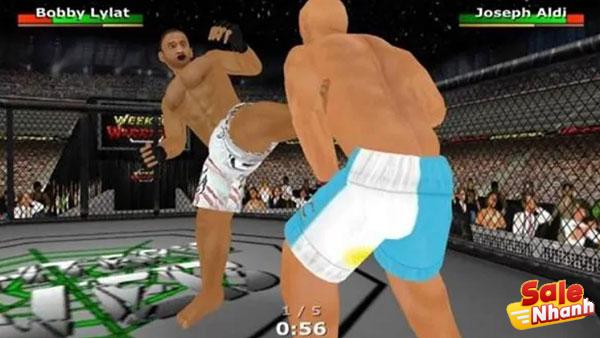 Interesting and challenging wrestling can also choose Weekend Warriors MMA game. There are more than 300 wrestlers that can be directly selected as the hero of Weekend Warriors MMA game players. You also upgrade for any player you choose.
Upgrading, can make the character stronger and of course easier to conquer and also defeat the enemy. In addition, Weekend Warriors MMA has a play style that favors easy fights. Even though it's easy, kids under 16 are still banned from playing the Weekend Warriors MMA game.
Game WWE SuperCard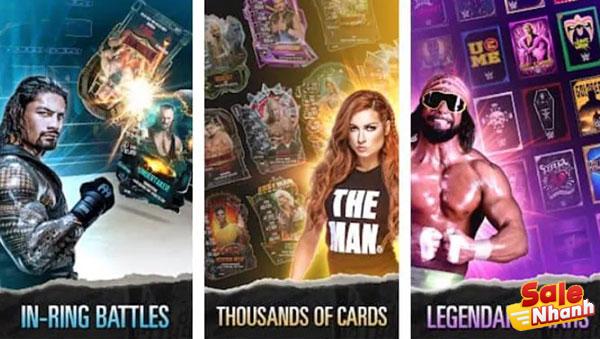 This game also features world wrestling stars like Ronda Rousey, Seth Rollins, AJ Styles, Brock Lesnar etc. Apart from having many interesting characters, this game also has interesting features. .
Here, players can play in online PvP mode against WWE SuperCard players around the world. In addition, each match you make, the score will be displayed in the leaderboard.
Every time the game is won, the player is given an exclusive card. You can also use these exclusive cards against other players to get even stronger.
WWE Champions game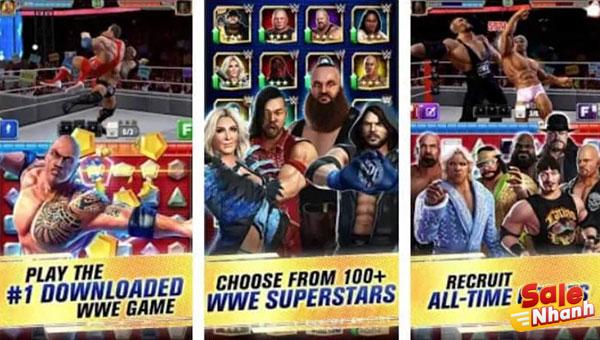 Just like other games, WWE Champions also features famous wrestling stars, such as Becky Lynch, NWO Randy Savage, and Wolfpac Sting. In fact, in this game you can also recruit other stars, such as Seth Rollins, AJ Styles, Shinsuke Nakamura, and many more.
Besides being perfect with casual players, this game is also quite interesting with the presence of a multiplayer mode.
Here you can play against other WWE Champions players from around the world. Well, if you want to win in this fighting game, then you have to pay attention to skills and attacking moves. You can always upgrade all of those when you get good points or items.
Game Rowdy Wrestling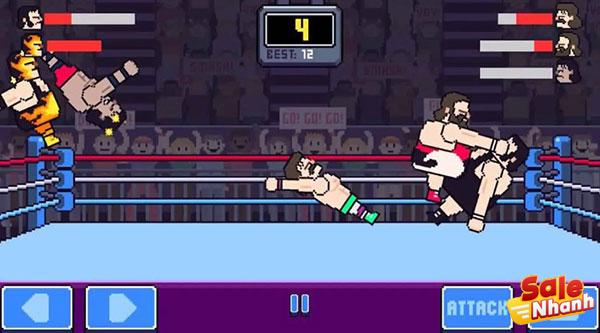 Even though this game doesn't have stunning 3D animations, Rowdy Wrestling is pretty fun to play.
Here, there are 55 characters that players can choose from. Each selected character has unique strengths and skills. Well, these skills can be used to play in two modes, either Solo Career or Tag Team Battle.
The difference between the two modes is the number of players. In Solo Career, you will only fight 1 opponent.
However, if you choose Tag Team Battle then you can form a team to fight other teams. And, the way to hit is also very simple because you just need to aim back and forth and attack movements like kicks, punches, smashes, etc.
Tag Team Wrestling Game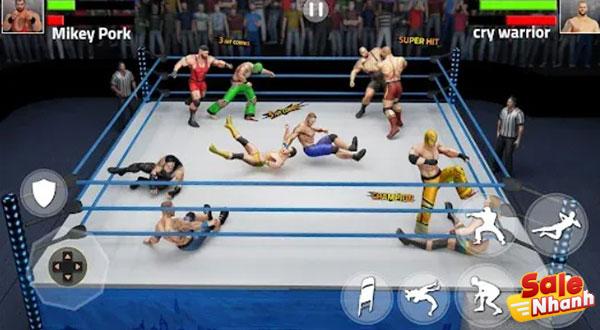 Tag Team Wrestling Game is a smackdown game featuring battles between professional wrestling players. That's right, they don't play one-on-one, but join one team to beat the other.
You can choose from several different battle modes. One of them is Quick Play Mode. In this game mode, there are several levels of play: easy, medium, hard and hell. In this game mode, you will face opposing teams of wrestlers with different fighting abilities.
Pro Wrestling Fighting Battle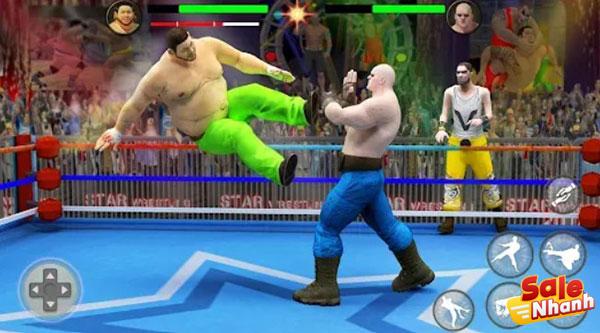 This game is released by the developer Fighting Arena. Pro Wrestling Fighting Battle offers lifelike smackdown battles thanks to realistic graphics.
In addition, the combat moves in this game can be said to be consistent with the real world. Examples are karate and kung fu. To fight, you can choose the hero you want. On average, the wrestlers in this game are male wrestlers.
WWE Undefeated Game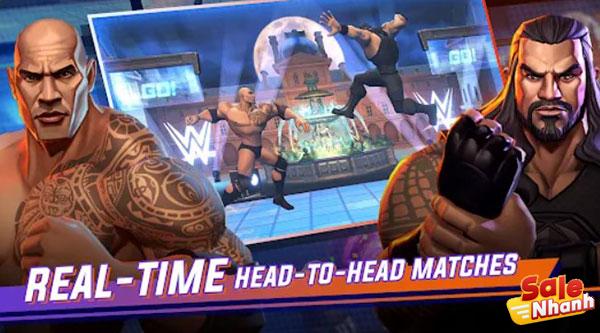 Next, there's WWE Undefeated. This is a wrestling game that will have you and other players fighting in real time.
In the game, you can choose from several famous wrestlers: The Rock, Seth Rollins, Kofi Kingston, and many more. You can customize these superstars' fighting moves, looks and ultimates, you know.
Real Wrestling Rumble Fight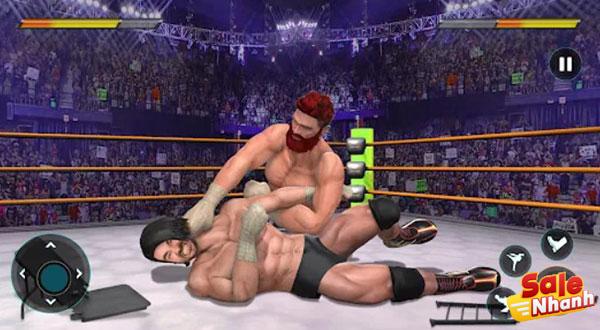 You can also try challenging battles in Real Wrestling Rumble Fight game. This game made by Fighting Gamerz allows you to fight like WWE superstars, one of them being John Cena.
If you want to play this game, please download it directly via the following link. Information for you, until now Real Wrestling Rumble Fight game has been downloaded by more than 1 million Android phone users.
The Muscle Hustle Game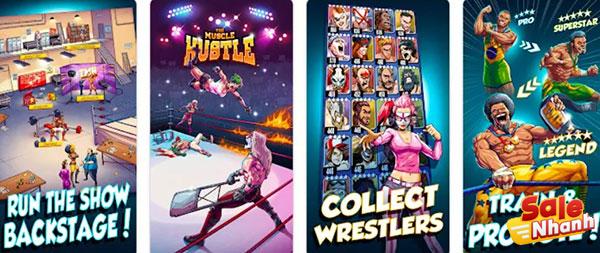 Muscle Hustle is a very fun game to play. Not only participating in the battles in the ring, in this game you can also train excellent athletes. Yes, you can hone their fighting skills and turn these athletes into legends.
Since this is a PvP game, you can fight in real time with other players. You can fight as a team or one on one against other players.
The fun will increase because this game has more commentators like in real battles.
Bad Girls Wrestling Game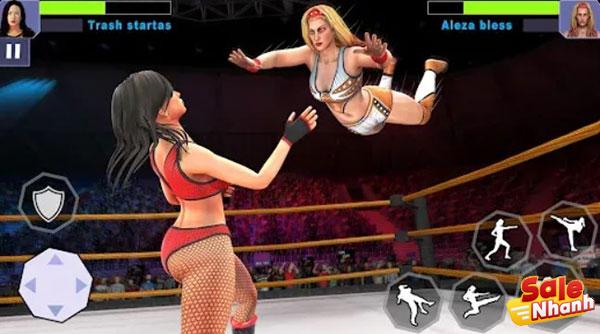 If most of the smackdown games on this list are dominated by male athletes, you can battle female athlete characters in Bad Girls Wrestling Game.
There are more than 20 female wrestlers with extraordinary fighting abilities. They use several different fighting styles. You can choose your favorite female athletes and have them fight in the ring.
You can join online battles with other players or complete daily in-game challenges. Oh yes, this game can also be played offline. Try Bad Girls Wrestling Game by downloading it here.
Offline Wrestling Game 2022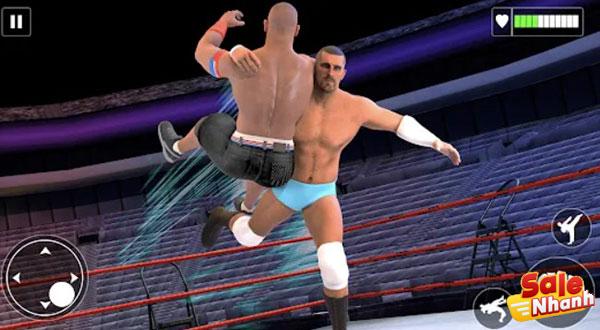 As the name implies, this is a smackdown game that can be played offline. The athletes in this game have unusual fighting abilities. In addition, there is a certain visual effect when fighting moves are performed by athletes.
The fun of this game increases with the presence of a fairly realistic battle arena. In addition, you will also feel comfortable because the controls of this game are easy to operate while playing. If you need an offline smackdown game, download Offline Wrestling Game 2022 via the following link.
Game 80s Mania Wrestling Returns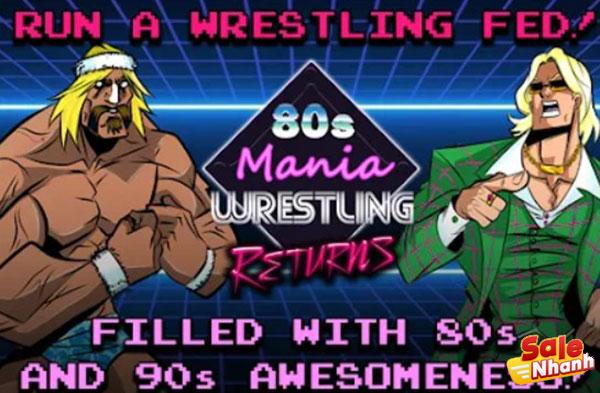 In this game your job is to be the manager of smackdown athletes. Uniquely, this game is set in the 80's and 90's. The athletes are also inspired by real-world athletes who were legends and winners at the time.
The 80s-90s vibe is even more pronounced with the graphic display of the 80s Mania Wrestling Returns game. Curious about this one game?
Those are 15 of the most challenging and fun SmackDown games to play on the Carisignal version of Android devices. Although it seems easy to play, none of the above games are intended for children. Therefore, children should not be allowed to play these games. What about you, what game do you want to play?
Salenhanh – Product review blog
Website: https://salenhanh.com/en
Address: 115 Nguyen Van Qua, Tan Hung Thuan Ward, District 12, Ho Chi Minh City
Mail: Salenhanh.com@gmail.com