Fishing is one of the most popular sports not only in Vietnam but also around the world. However, not everyone has the time and conditions to regularly participate in real-life fishing. Since then, fishing games on Mobile have become one of the great ways to entertain and kill time with fishing enthusiasts.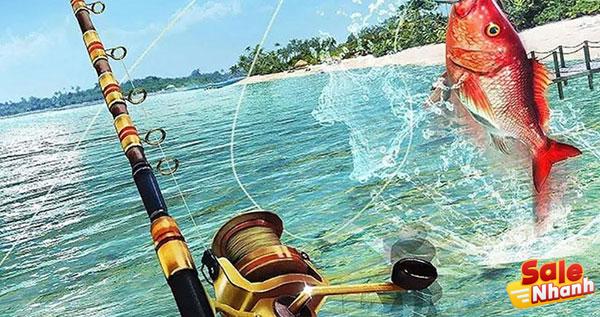 If you are also one of the fishing lovers and want to have the best experience, here are the Top 15 best Android fishing games for you.
Let's Fish Game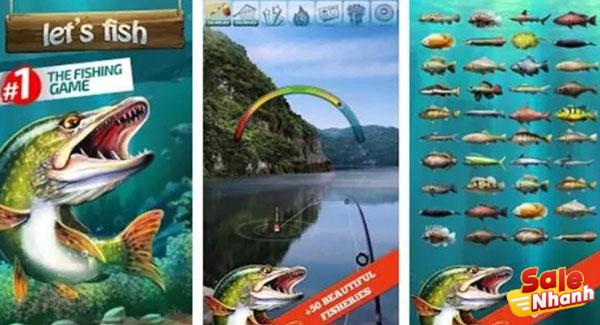 Let's Fish is one of the best fishing simulation games we recommend to you. This game made by developer Ten Squares Games has more than 650 types of fish ready for you to fish. Not only are there hundreds of types of fish, there are even dozens of fishing locations that you can choose from.
Uniquely, in addition to being a simulation game, Let's Fish also offers the feature that you can participate in fishing competitions with Let's Fish players.
You can participate in tournaments with PvP gameplay. (player vs player).
Fishing Hook Game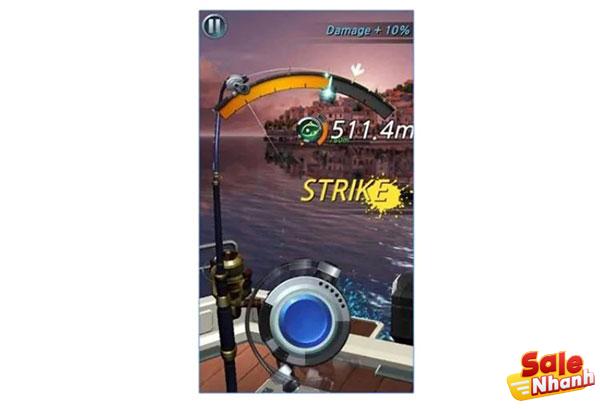 Some time ago, Salenhanh rated Fishing Hook in the list of best sports games. This game offers a very realistic fishing experience. In fact, the fishing equipment used in Fishing Hook is also quite professional.
Fishing Hook seems to be designed for sport fishing enthusiasts, but doesn't have much time to fish in the real world. When playing this game, you have to adjust the distance and measure the tension so that the fishing line does not break or the fish hook out.
To see your achievements while playing Fishing Hook, there will be a leaderboard as a guide and offline mode to play this game without internet connection.
Game Ace Fishing: Wild Catch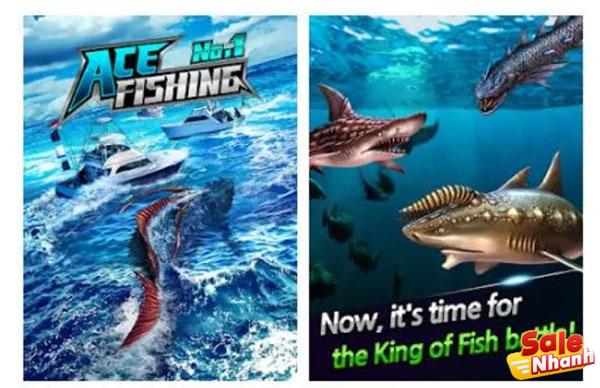 Next, we get acquainted with Ace Fishing: Wild Catch, which is the most popular fishing game out there. This game offers features to customize your fishing skills, go to different places to catch different types of fish and a global leaderboard to see how you rank with other players from all over the world.
How to catch fish in Ace Fishing: Wild Catch is not too difficult. Practice a few tactics so you don't have to wait too long for the fish to eat the bait on your hook.
Fishing Clash game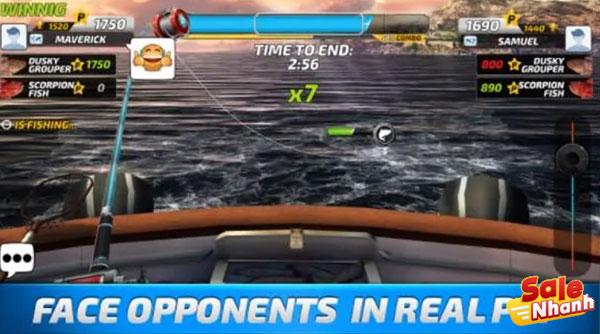 Fishing Clash is one of those fishing games that you should definitely try. In this game, players will be pampered with pretty smooth 3D animations.
In addition to animations, there are also qualified features available, such as you can chat with your opponent. Yes, in Fishing Clash you can chat because this game carries the concept of an online game.
Since Fishing Clash is an online game, it also offers various tournaments. Well, this fishing tournament allows you to battle other Fishing Clash players around the world.
If you can win the tournament then chances are you can get rare items.
Game Monster Fishing 2022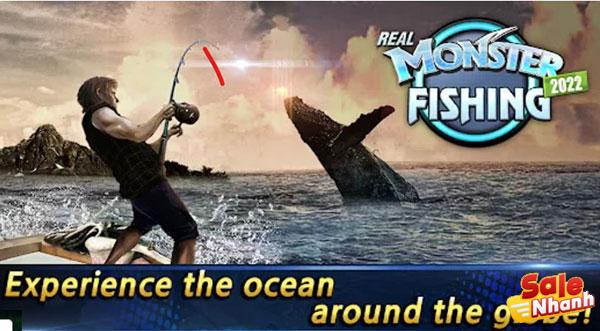 If you want to play fishing game without having to use your internet limit, try playing Monster Fishing 2022 game.
This is an offline game with fishing concept. However, the fish caught in this game are very unique. Not like fish in general, but big fish. One of them is a shark. Note, there are more than 200 types of fish that you can fish. Not only diverse fish species, but also different fishing contexts. So you won't get bored playing this Monster Fishing 2022 game!
Game Hooked Inc: Fishing Game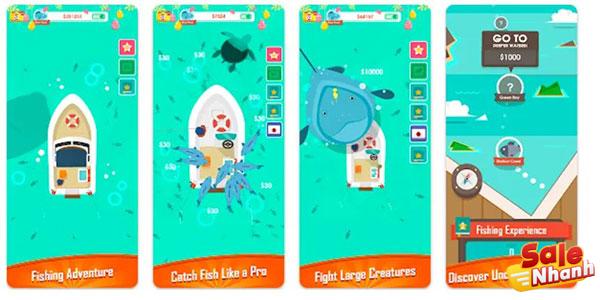 Hooked Inc: Fishing Game is a fishing game with cute graphics. Of course, this is a very fun game to play. You are tasked with completing exploration missions as well as exotic fishing during the trip.
In addition to fishing, you can also collect some useful items. Not only alone, you can build a team to complete this mission. There are also daily tournaments that players of this game can participate in.
Game Fishing Paradise 3D Free+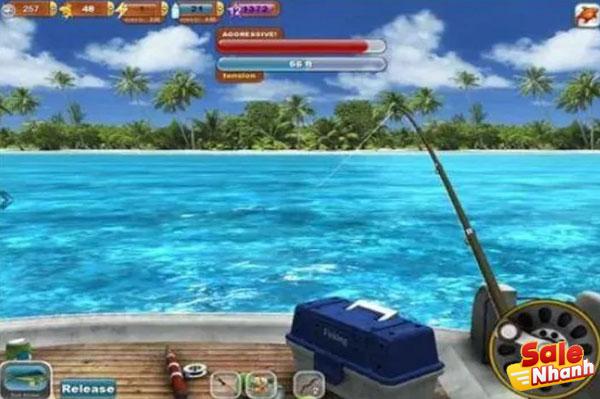 Playing the most attractive fishing game on Android can choose the game Fishing Paradise 3D Free +. This game with over 300,000 downloads is ready with more than 50 types of fish. You can catch all the fish and then sell them.
So this game has a concept where you can sell your fishing rod. Not only that, you can even make your own fish pond for fishing. If your fish is of good quality, the price is very high. In addition, you can use the money from the sale of fish to buy new fishing gear. Interestingly, right?
Game Fishing Diary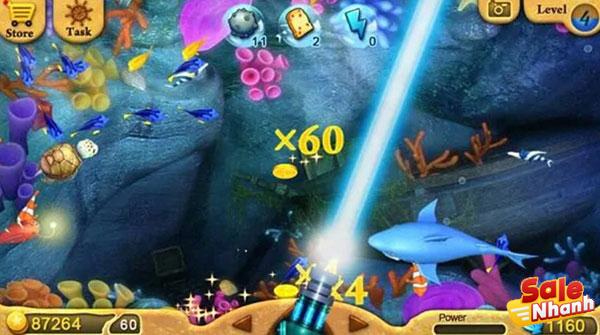 Although Fishing Diary is a fishing game that has been around for a long time, this game is still updated regularly, so it is still very comfortable to play. The simple gameplay makes this game playable when you are relaxing.
How to play Fishing Diary is that you have to throw bait in the form of cannons, electricity or food into the water and catch as many fish as possible. You also have to catch the mermaid because she knows where the underwater treasure is hidden.
Fishing Life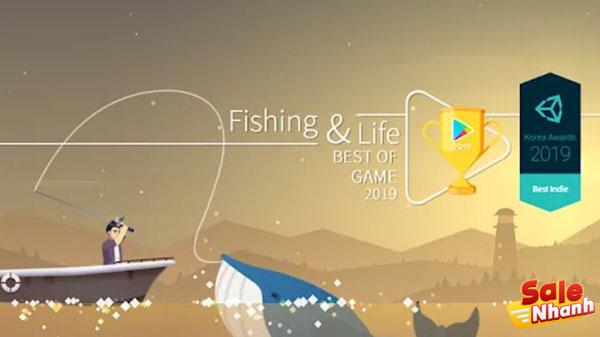 If fishing games are often synonymous with adrenaline pumping games, then Fishing Life can help players relax more, you know.
Well, this one game presents a unique fishing game. You can fish a variety of fish, such as whales or even sharks, while listening to the soothing sound of crashing waves.
Not only that, you will be able to see the beautiful scenery around the fishing grounds. The game Fishing Life, released in 2019, was awarded Best Game on the Google Play Store in the same year.
Best of all, this game can be downloaded for free and you don't need an internet connection to play it.
Rapala Fishing Game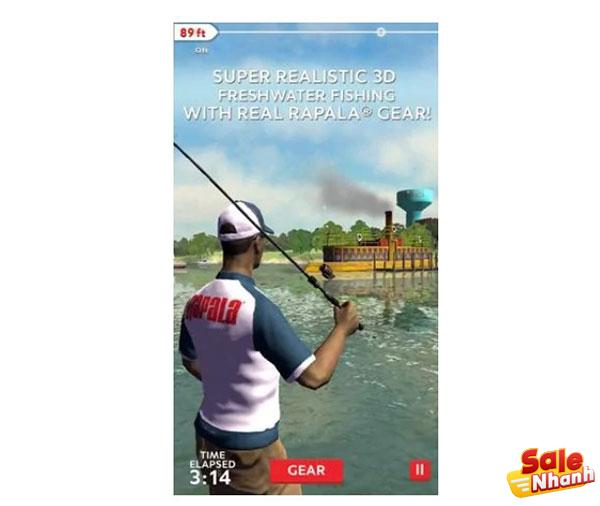 This arcade fishing game is developed by Concrete Software, Inc. Rapala Fishing invites you to fish many different types of freshwater fish in locations with beautiful 3D graphics. Improve your skills and use special tricks to get bigger fish in each location.
Players can compete with other Rapala Fishing players every day in online tournaments. You can get this professional style fishing game for free through the Play Store.
Game Professional Fishing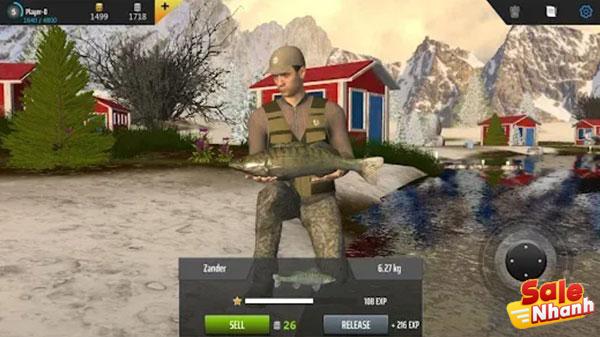 Feel the real fishing sensation by playing Fishing pro game. Yes, this game comes with realistic 3D graphics. Fishing rods and their locations are exactly the same as in the real world.
You can fish more than 20 species of fish around 9 different locations. This fishing game on Android is also supported by relaxing sound effects. Of course, there are exciting tournaments and missions that you can participate in in this game. Interested in playing Professional Fishing?
Fishing Championship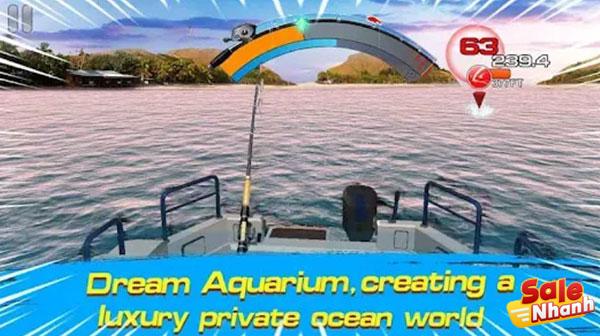 The Fishing Championship allows you to try the thrill of fishing rare, even deep-sea species.
You can release these unique fishes into the aquarium after the fishing is done. Every time you play, your fishing achievements will be recorded. In addition to presenting an interesting game, this game also presents a good 3D graphic display.
This game also comes with pretty easy to use controls. It's great, you can play this game without worrying about consuming a lot of internet limit. Come on, let's try Fishing Championship game now.
Master Bass: Fishing Game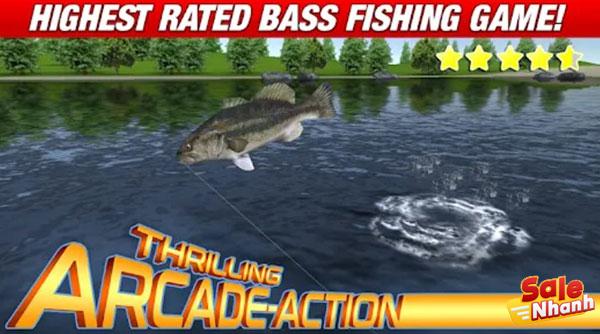 This is a fun fishing game on Android that you can try. In Master Bass: Fishing Games, you can try to catch big bass. You can fish these bass in several locations in the United States. One of them is Lake Erie in New York. You can play this game alone or compete with other players, you know.
You don't have to worry because this game has smooth control and easy to operate.
Ice Lakes Game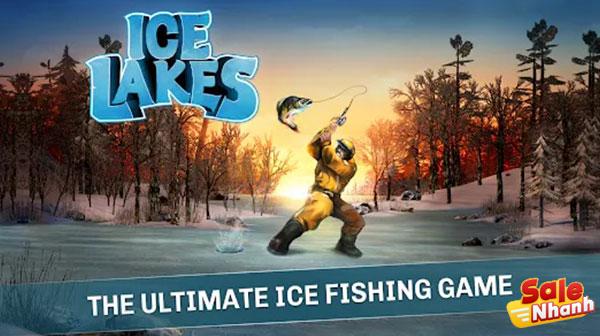 If you want to try fishing in winter, try Ice Lakes game. In this game you can fish more than 20 species of fish in many open world maps.
In particular, this game has an AI feature that can control the fish's behavior. Oh yes, Ice Lakes allows you to participate in more than 10 fishing tournaments. This game has a great graphic display with intuitive controls. You can also change the seasons according to your needs.
Game Tides: A Fishing Game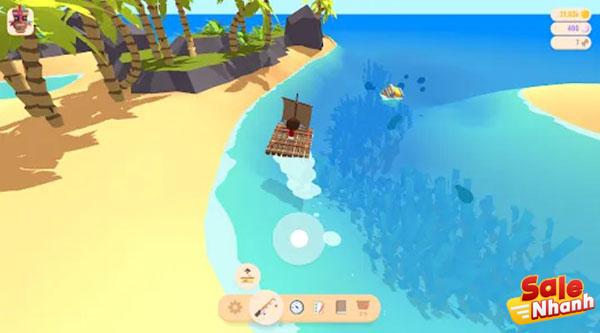 This game is a very suitable fishing game to play while relaxing. Tides: A Fishing Game has simple gameplay, cute and unique graphics and relaxing music.
Your mission is to travel to a new island and catch the fish. You can also pet your pet, you know. If you have difficulty, you can ask the help of a fishing assistant. Oh that's right, if you want to earn rare fishes, you have to complete the tasks in the game.
If you like the fishing games that Salenhanh.com introduced above, try downloading a game right away and also challenge your fishing ability.
Salenhanh – Product review blog
Website: https://salenhanh.com/en
Address: 115 Nguyen Van Qua, Tan Hung Thuan Ward, District 12, Ho Chi Minh City
Mail: Salenhanh.com@gmail.com