Cartoons have always been a part of children's lives, providing hours of entertainment and relaxation while bringing deep and humane lessons to each character. If you are also a Fan of animated movies, here are the top best animated movies that Salenhanh.com is sure you should not miss.
Frozen – Ice Queen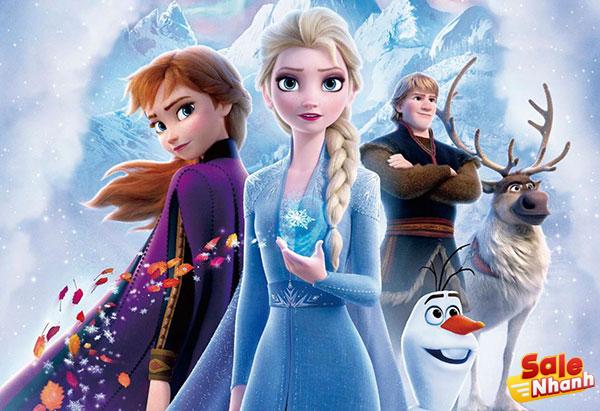 Voiced by Kristen Bell and Idina Menzel, Anna and Elsa are opposite sisters. Elsa is a snow queen who is cursed to turn everything into ice and she hides from everyone. On the other hand, Elsa's younger sister, Anna, is very friendly and loves meeting people. Anna, who likes to open the door of their kingdom named Arendelle, which is closed to the outside world, to everyone, plays a central role in the events when Elsa freezes the place.
Anna, climber Kristoff, reindeer and snowman Olaf follow Elsa, who has fled up the mountain. Every song played in the animated movie, where you will spend a good time with this exciting team, will not be erased from your memory… The film is suitable for audiences aged 5 and up. .
Coco: Magical reunion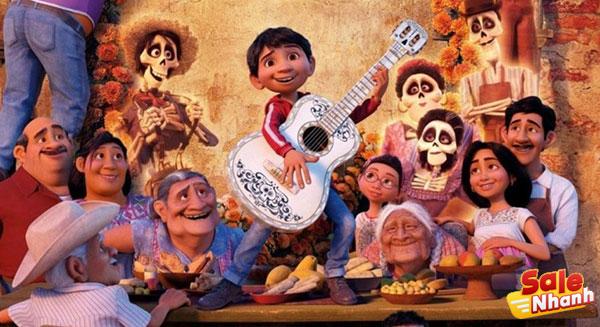 This Disney live-action film was inspired by Mexico's Day of the Dead. The film won Best Animated Feature and Best Song, and won two Academy Awards. The main character of the film, Miguel, is a boy who is forbidden to compose music by his relatives, and his only wish is to become a musician.
One day, he magically travels to the Kingdom of the Dead and finds himself in many adventures. And his family learns new things about their love for him and their traditions. This work, you can watch while crying and happy, is very suitable for audiences from 7 years old and up.
Happy Feet – Penguin dance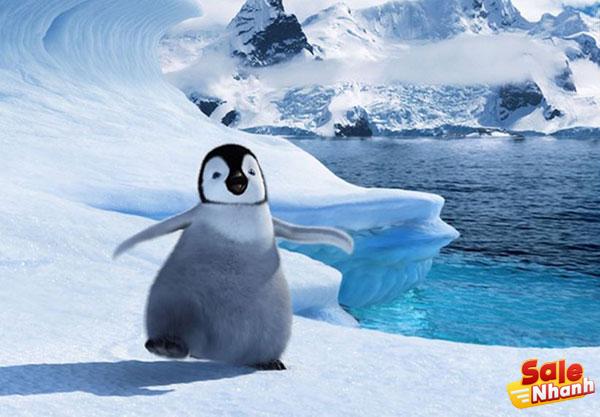 Mumble, a young emperor penguin with a beautiful life in Antarctica, has a problem. While other penguins can sing and find mates with their beautiful voices, Mumble can't get the tunes right. In this case, "Happy Feet" comes into play, and you'll enjoy watching Mumble dance in his quest for love and acceptance. Salenhanh review Suitable for audiences from 5 years old and up.
Toy Story – Toy Story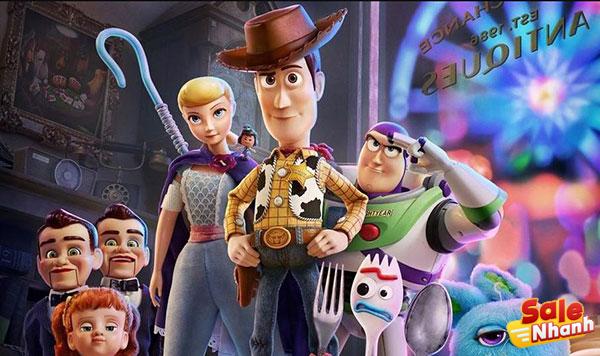 Introducing the fun movie T-Rex, Sheriff Woody, a dog and Slinky toys for children, the film and Andy reflect the characteristics of each toy for us. Woody is jealous of the Buzz Lightyear toy, given to Andy for his birthday. The film features many exciting adventures of the toys as well as highlights the wonderful friendship of the characters.
Moana's Journey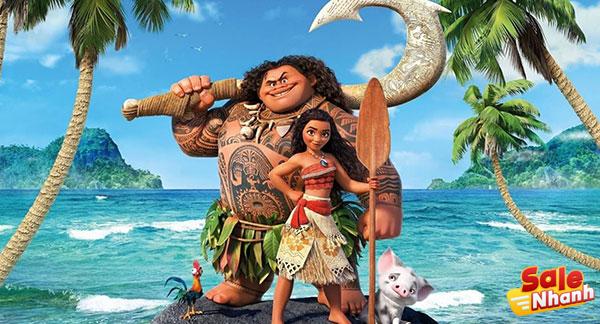 The animated film teaches confidence and the concept of respect, taking the audience on an entertaining journey with wonderful songs written by Lin-Manuel Miranda. Curious about what's going on on the other side of the island she lives on, Moana also strives for the survival of her own people. He meets the greedy demigod Maui on a daring quest… A work suitable for audiences aged 6 and up.
My Little Pony – Magical Friendship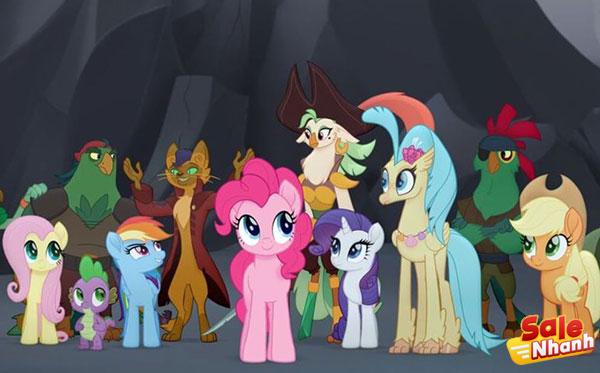 Twilight Sparkle, Applejack, Rainbow Dash, Pinkie Pie, Fluttershy and Rarity try to stop the dark forces trying to take over the town of Pony. As they stop the power-hungry Storm King, they learn what true friendship means. The story of the ponies that is so loved by children recently begins with this cartoon. An animated film suitable for audiences aged 5 and up.
Ratatouille – Chef Mouse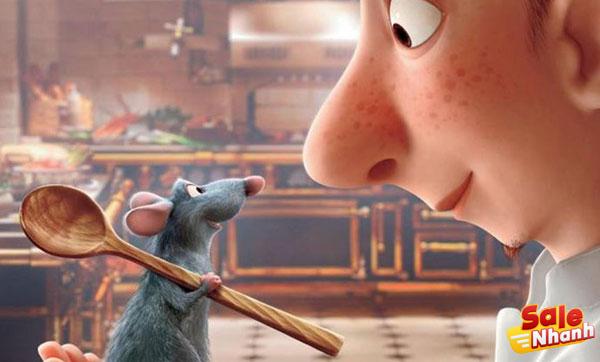 Remy is a Parisian rat who loves to eat, but unlike the other rats, he doesn't eat everything. Remy, a very picky eater, dreams of becoming a famous chef. Luckily, it ends up in the sewers under one of Paris' best restaurants. There she meets Alfredo and they begin to fulfill their dream as a team.
A product suitable for the general audience that Salenhanh thinks you will feel satisfied after watching no matter what age you are.
Cars – The Kingdom of Cars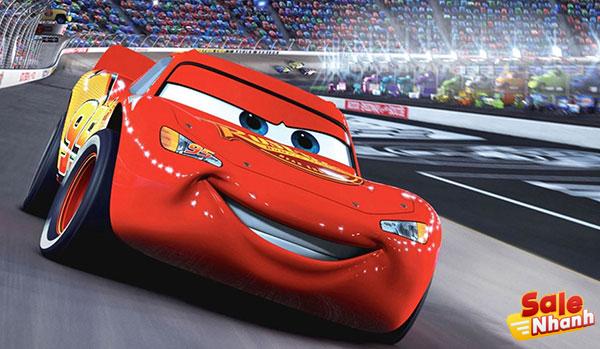 The famous racing car Lightning McQueen set off for California to race with The King and Chick Hicks for the Piston Cup. Lightning McQueen accidentally damages the streets of a small town called Radiator Springs. Moreover, he has to work on fixing himself. In the process, he establishes very good friendships in town and begins to experience what true love is like. Besides friendship, even love knocks on the door. Cartoons focusing on the meaning of life and human values ​​through cars and racing, are products suitable for the general audience.
The Incredibles – Super family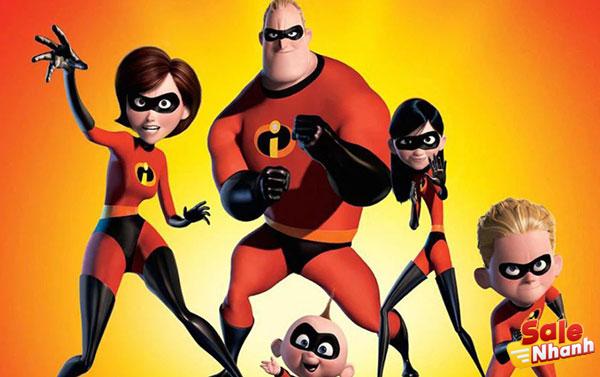 Mr. Incredible, formerly a superhero in the Pixar movie The Incredibles, has lived a normal and boring life ever since the government laid down the law for all superpowers. Fortunately, he is summoned for one last adventure; Capture and defeat a power-hungry robot! As Incredible grapples with this task, he needs the help of his wife, Elastic Girl, and their truly incredible children. Animation is suitable for audiences aged 7 and up.
Monsters, Inc. – Monster Company
A movie with a great script packed with clever jokes and lots of love, Monsters Inc begins with the functions of a Monster Company. This is a successful factory where monsters are trained to scare children for life, and two close friends work here. Sullivan Mike Wazowski accidentally lets in a little girl from the human world, and everything turns upside down in an instant! A product suitable for a general audience.
Zootropolis: City of Animals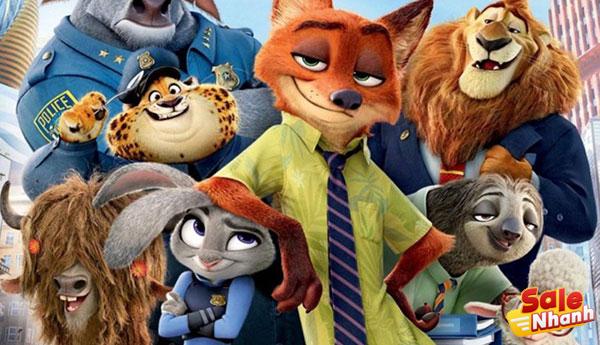 Judy Hopps, the first rabbit to become a cop in Zootropolis, which is full of animals, takes on a new case. For this case, he must enlist the help of sneaky fox Nick Wilde, and things get complicated and hilarious. Working in the city's Department of Motor Vehicles, the lazy rat and notorious criminal will have families and children laughing…
Tran Nguyen Minh Phong – Review Salenhanh