Endowed with beautiful faces and acting skills, these top Thai actresses won't stop wowing anyone. By their masterful experience of playing many roles, they fascinate the audience to the point that they can fall in love instantly. Not only are they coveted by men, they also amaze women.
The list of Thai actresses with the best and best acting below are names that are often seen at various award events. They received a lot of attention and praise for their genius acting and outstanding visuals. Who are the actresses in question? Here is the list we recommend for you!
Baifern Pimchanok Luevisadpaibul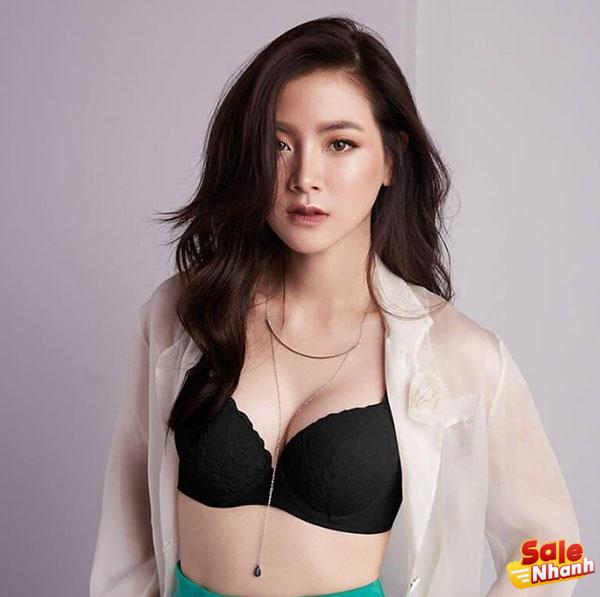 When playing the role of Nam in the movie Crazy Little Thing Called Love (2010), Baifern was only 18 years old. However, when it comes to acting skills, this beautiful actress can make many viewers fall in love. A few years have passed, but the image of the innocent Nam is still bold. Along with Mario Maurer, Baifern successfully embodied the story in the film.
Baifern was born with the name Pimchanok Luevisadpaibul. She is one of Thailand's top actress and model. Her beautiful face has appeared in many different dramas or movies. The actress was born on September 30, 1992, and started acting in 2009 through the movie called Power Kids. So far, he has acted in no less than a dozen films.
Baifern is also actively acting in television series. Her work in the industry began in 2010. Since then, the actress has had the opportunity to star in various serial titles. His work in the Thai acting world is really promising with the achievement of various awards. No exaggeration if then Baifern was called one of the best actresses of Thailand today.
Nittha Jirayungyurn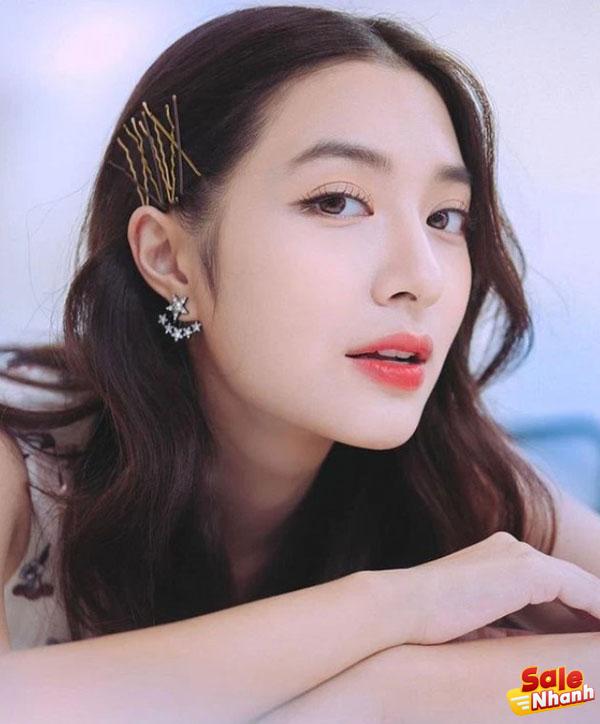 Famous for her role as Nui through the romantic comedy One Day (2016), Nittha Jirayungyurn repeated her acting success in the movie A Gift (2016). Two years later, this beautiful actress also successfully portrayed her character in 7 Days (2018). Since then, his name has been increasingly shining as an actor.
Nittha Jirayungyurn aka Mew was born in Bangkok on September 21, 1990. His acting career started in the acting world in 2013. At that time, he appeared to join the cast. as the main character in the series Khun Chai Pawornruj.
Although he is just starting out, his acting has already made many people like him. For her performance in the film, Mew was awarded Best New Actress, Rising Actress, Rising Actress, Rising Actress. Each of these awards is taken from four different events, namely the 6th Siam Dara Stars Awards, 8th OK! Awards, Seesan Bunturng Awards and TV5 Fan Club Awards.
Aom Sushar Manaying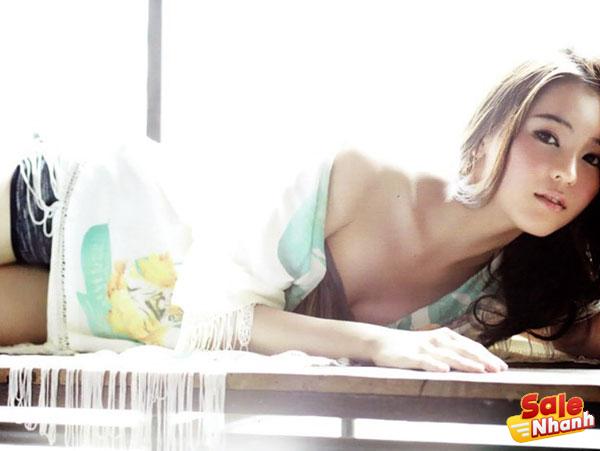 The next best Thai actress to register for the award is Sushar Manaying or Aom. Aom is a Thai-Chinese actress and singer born on January 9, 1988. Her cute face doesn't show her real age. So it's only natural that she still plays the role of a teenage girl from time to time.
Aom started acting in 2010 and then through the movie about the love story between women called Yes or No. Two years later, he again starred in the film's sequel with Suppanad Jittaleela. Until 2017, he has acted in at least 11 films, including The Couple (2014).
In addition to cinema, Aom has also been involved in producing TV series titles since 2009. Some of the famous ones are Kiss Me (2015), Full House (2014) and Girl2K (2021). Speaking of awards, Aom has also collected a lot. She won the Best Actress award at the 23rd Bangkok Critics Council Awards for her performance in the movie The Couple and several other awards.
Chutimon Chuengcharoensukying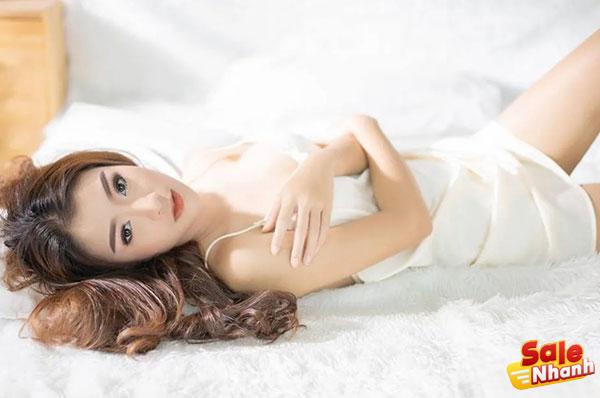 Talking about the best Thai actresses, it would be a big mistake not to include her name in the list. Chutimon Chuengcharoensukying or Aokbab can be proud because he is the first Thai actress to win the Screen International Rising Star Asia Awards at the 2017 New York Asian Film Festival.
Aokbab himself started his career in the Thai entertainment industry as a model at the age of 15. In addition to being the first Thai actress to appear at the New York Asian Film Festival, this beauty is also the first model from Thailand to have the opportunity to appear at Harper's Bazaar UK.
His acting work continued by starring in several TV series and movies. One of the films that is very popular and at the same time made his name is Bad Genius (2017). Through Bad Genius, the actress born on February 2, 1996 is recognized more professionally when she won the Best Actress category at a number of different awards.
Sananthachat Thanapatpisal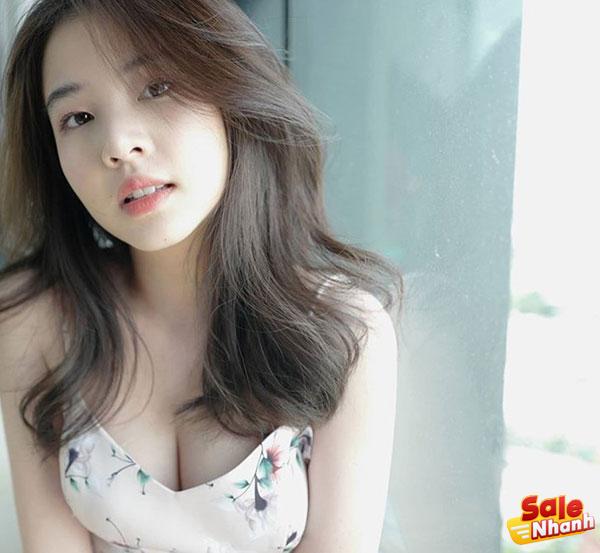 Sananthachat Thanapatpisal or formerly known as Chamaiphon Thirasak, you can call Fon for shorter. She is one of the best Thai actresses with promising acting ability. How could it not be because since his debut in 2012, his career has gone uphill.
Starting his career in the acting world with a supporting role in the movie ATM: Er Rak Error (2012), now Fon has successfully cemented his name in this field. Especially when he starred in the TV series Hormones from 2013 to 2015. There, Fon plays Dao, an innocent girl with a super protective mother.
Supassara Thanachart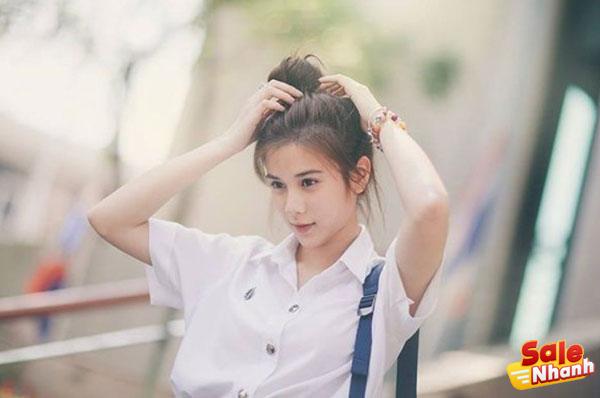 Supassara Thanachart or commonly known as Kao is a Thai model and actress with equally good acting skills. Several series in which he starred were successful in the market. Call it Hormones The Series has exploded not only in Thailand but also abroad.
Kao actually made her acting debut in 2011. A few years later, Kao got the chance to star in the movie The Swimmer (2014). For the series, in addition to Hormones, Kao also successfully brought My Secret Bride (2019) to the highest rating.
This beauty born on April 29, 1995, received even more attention thanks to her acting in "My Forever Sunhine" (2020). There, he played the role of Paeng or Wanfahmai Warawit. Kao has an acting collision with Mark Prin. Along with Mark, the series became the fifth highest-rated show on ThaiTV3 in 2020.
Bella Ranee Campen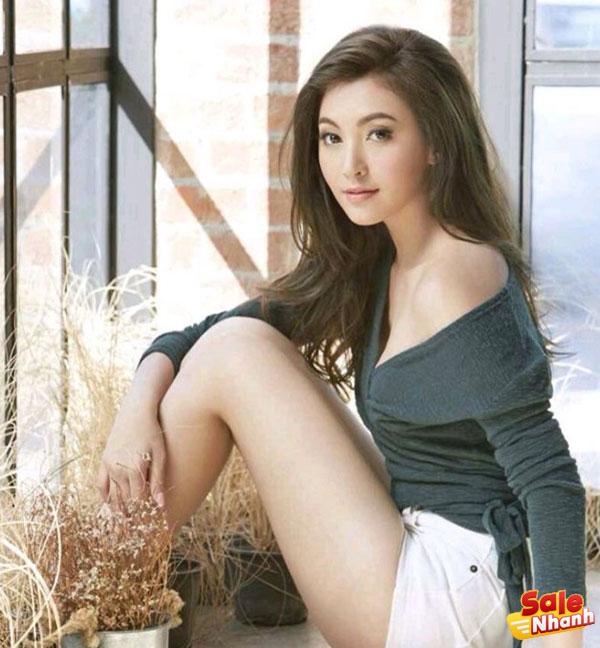 Bella Ranee Campen possesses physical beauty from a mixture of British father and Thai mother. She is a talented Thai actress and model, born on December 24, 1989.
Starting her career in the entertainment industry as an advertising star, Bella got the opportunity in 2011 to play Maythawee Akcharat in Roy Marn. In 2013, an offer to become the main star came to him. He was cast in the lead roles in the erotic series Prom Onlaweng and Khun Chai Puttipat.
For her performance in the film, Bella was awarded Favorite Actress at the Seesan Bunturng Awards. In addition, other awards and nominations also stop. Finally, in 2020, Bella again won the title of Best Actress through the series Roy Leh Marnya in the same event.
Aum Patcharapa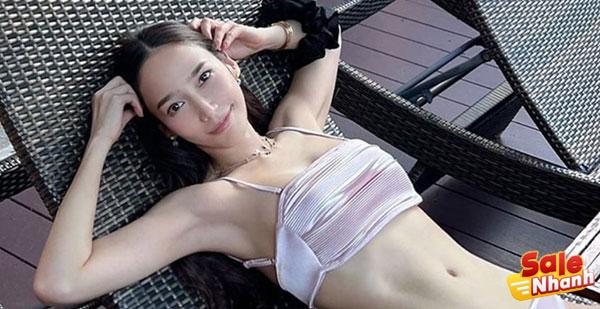 Aum Patcharapa has been active in the Thai entertainment industry since winning a beauty and talent contest called HACKS in 1997. A few years later, Aum managed to enter the acting world by doing starred in several series, one of which was famous and made his name in So Sanaeha series.
In 2005, Aum received another award for her role as Parichat in the series Plerng Payu. Since then, Aum has become the highest paid Thai actress. The woman born on December 5, 1978 has starred in dozens of feature-length films. He has also been nominated for several prestigious awards.
Punpun Sutatta Udomsilp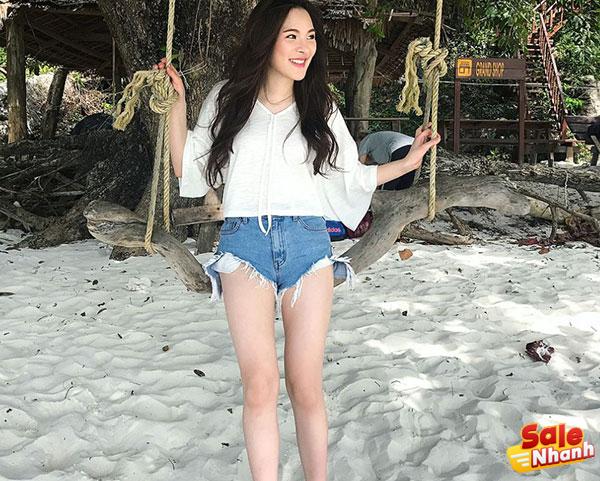 Punpun Sutatta Udomsilp or Punpun started working as a model and advertising star at a young age. He started acting in the movie The Rhythm of Love (2008), but his name came to prominence after starring in the phenomenal Thai horror film, Ladda Land in 2011. .
For her performance in the film, Punpun won the Best Supporting Actress award at the 20th National Film Association of Thailand Awards and the 9th Kom Chad Luek Awards. Since then, Punpun has been active. in the acting field and immediately received many offers to star in television series. Several awards have returned to him. It is not wrong to say that Punpun is one of the best Thai actresses at the moment.
Davika Hoorne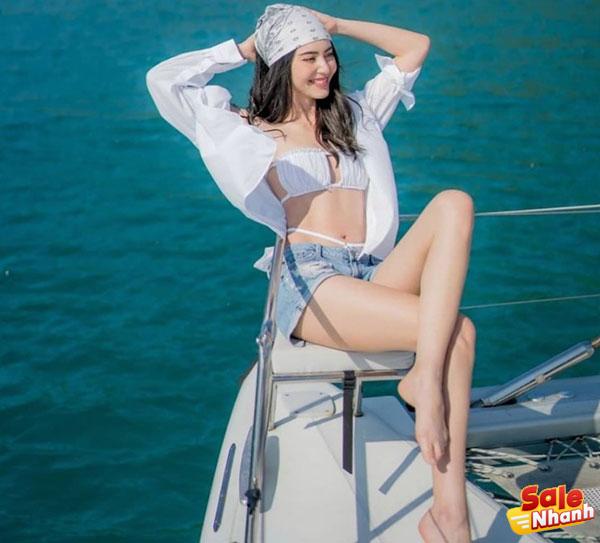 Finally, here are other best Thai actresses whose names are already well known. Her proven acting skills have helped this beauty born on May 16, 1992 win many awards since 2011. She is Davika Hoorne.
Davika is an actress and model with mixed Belgian blood. In the acting world, Davika made her debut in 2010 in the series titled Ao Kammathep. The most influential achievement of his career came shortly after his debut. To be more precise, in 2013 when he co-starred in a phenomenal horror film for being Thailand's highest-grossing film of all time; Pee Mak .
Since then, Davika's career has steadily progressed. Since her debut in 2011, she has been nominated and won in dozens of categories at prestigious events in Thailand. The interesting thing is that the TV series and movies he participates in are not too many. Intrigued by his acting skills?
The list of the most beautiful Thai actresses above is not only beautiful but also plays well. If you are curious about their acting skills, you can watch dramas or movies in which these beautiful women star. Just get ready to be amazed at the same time by their beauty!
Salenhanh – Product review blog
Address: 115 Nguyen Van Qua, Tan Hung Thuan Ward, District 12, Ho Chi Minh City
Website: https://salenhanh.com/en
Mail: Salenhanh.com@gmail.com
#salenhanh #Reviewsalenhanh