Which Pokemon is legendary in all the anime series? And what makes them worthy of being called the legendary pokemon once created by Satoshi Tajiri?
Of all the pokemon that have ever existed, those that are classified as legendary are rare pokemon with tremendous power. These pokemon appear in special episodes often possessing tremendous power as well as playing an important role in Pokemon that many people love and desire to own.
Let's go with Salenhat to see the top of the most loved and desired legendary Pokemon.
Pokemon Deoxys
Deoxys is a pokemon worthy of the legendary monster moniker in this anime history. It is a Psychic-type space pokemon.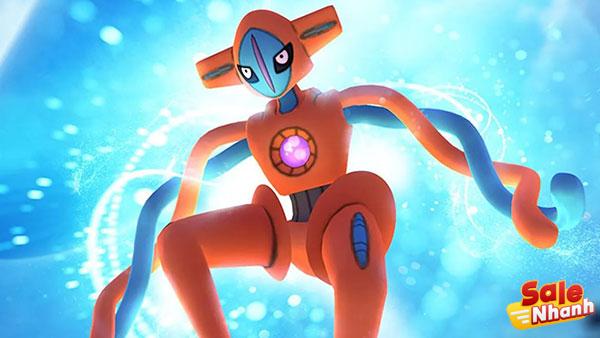 His strength is great and he can change his form into three forms depending on different combat situations. Deoxy's body changes are Normal Mode, Defense Mode, and Attack Mode. Deoxys is a pokemon composed of crystals that can heal wounds instantly.
He also has a very large laser beam power comparable to Rayquaza. This makes Deoxys one of the most powerful pokemon in the history of Pokemon anime and is desired by many people.
Pokemon Darkrai
Darkrai is one of The Lunar Duo. It symbolizes the full moon as the embodiment of fear and helplessness. This Pokemon is the hardest creature to catch. He can disappear by turning himself into smoke.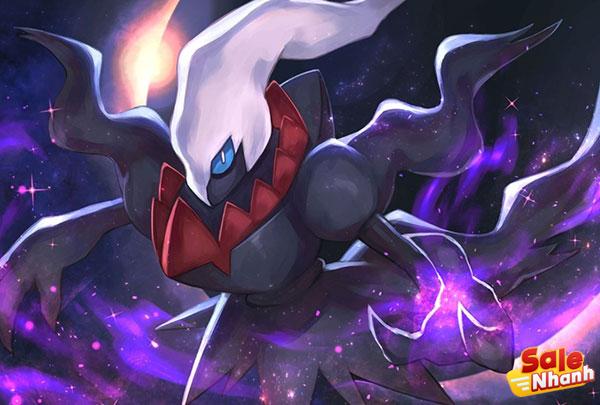 Darkrai's power is related to darkness and darkness. He also has a move that can make his opponents unable to move, namely by causing them to have bad dreams.
Another advantage of Darkrai is the ability to speak human languages. This Pokemon is truly legendary in the Pokemon universe.
Pokemon Palkia
Palkia is one of the Duo Creators. It consists of a Dragon Water type pokemon capable of manipulating dimensions. This water Pokemon has the ability to create space allowing itself to travel to another dimension.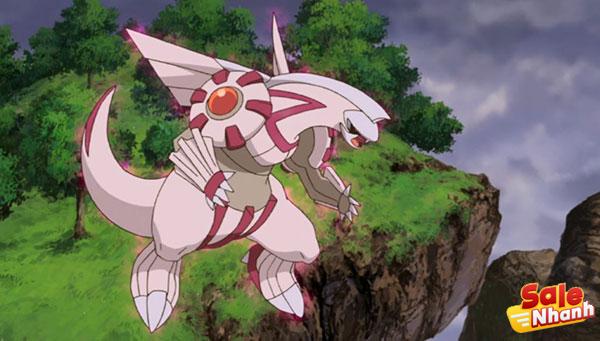 Source: Salenhanh.com
In Pokemon lore, it is said that Palkia and Dialga should not be met because it would cause their dimensions to collide.
Palkia has a form similar to Godzilla, but in a more subtle form. Palkia's water attacks are as strong as Gyarados' water attacks.
Another ability of this pokemon is moving illusions that have mind control abilities. In addition, Palkia also has the ability to teleport.
Pokemon Giratina
The next legendary Pokemon, Giratina, is a Dragon-Ghost-type Pokemon that lives in the World of Distortion. Giratina first appeared in 2008. This is one of the pokemon that can change shape. Under certain circumstances, he will change his form to a Griseous Orb.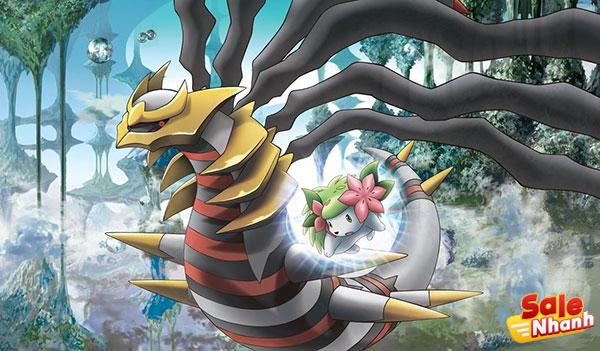 Giratina is shaped like a sea dragon with her signature golden armor covering her entire body. The combination of the color of his armor with the original color of his body created a fearsome but equally majestic appearance.
This Pokemon has a special power that allows it to float, fly and create illusions on its enemies.
Pokemon Mew
Mew is one of the most powerful pokemon. But if you look at its form, you will surely suspect this little pokemon that looks like a cat and a mouse.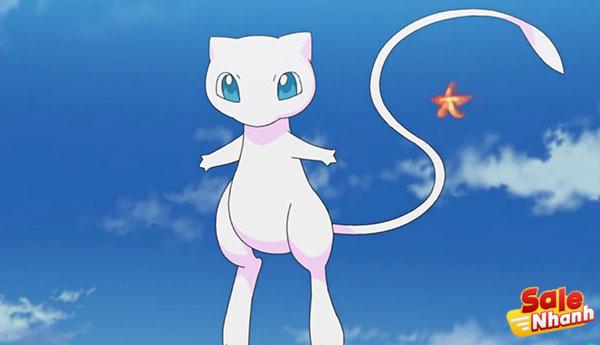 However, do not underestimate the power of Mew. He is one of the strongest pokemon who defeats his enemies with dangerous manipulation tricks.
Mew is a Pychic-type pokemon. And according to the news, he is the one who gave birth to Mewtwo who also possesses an extremely scary power. In the pokemon world, many people believe that Mew is the ancestor of pokemon. In the pokemon world, Mew is the hardest pokemon in history. It takes skill and a high level of patience to catch one of these pokemon.
Pokemon Dialga
Next, there is a pokemon of the Steel Dragon type named Dialga. Dialga has a full body blue color and the body is a combination of horse, dragon and fish.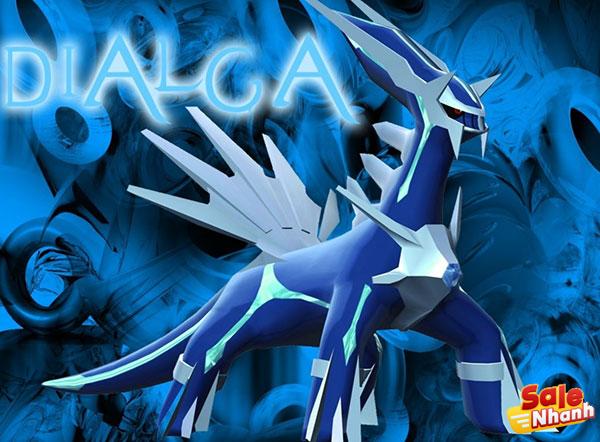 Dialga is one of the Duo Creators born from the eggs of Arceus. He is a pokemon that has the ability to manage time as well as learn the moves of the Aura Sphere. Dialga's body is protected by a sharp armor used as a weapon to attack enemies.
Dialga's body design is considered one of the best pokemon designs ever. Dialga's greatest strength is that it can manage time, slowing down or stopping time altogether.
Pokemon Lugia
This Flying Psychic Pokemon is not only legendary but also very popular with gamers. He is a pokemon that plays an important role in the Pokemon XD series.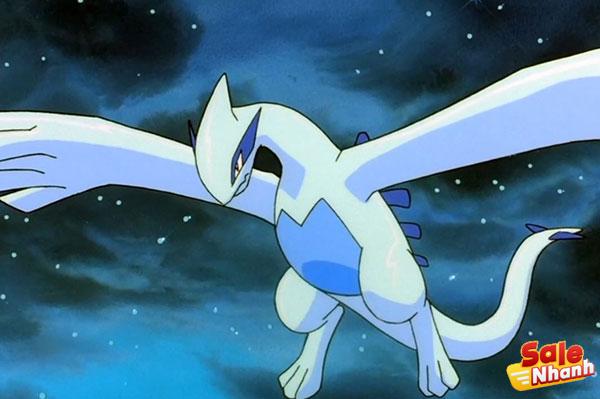 Lugia is actually a type of bird, but its stature is similar to that of a dragon. This Pokemon has no lethal attack, but its defense stats are very good.
In addition, this legendary Pokemon has Future Sights and an Aeroblast attack that makes him worthy of being considered a legendary pokemon. Well, Lugia is a smart pokemon and he lives at the bottom of the deepest ocean.
Pokemon Rayquaza
This legendary Pokemon is the main character in the game Pokemon Emerald. This Pokemon that guards the sky and earth is of the Flying Dragon type, its habitat is in the upper ozone layer. Rayquaza has a similar appearance to Shenron in Dragon Ball because of the similarity in color.
Rayquaza is a member of the Weather Trio along with Groudon and Kyogre. His greatest strength is being able to fly and controlling his speed, direction and altitude as he flies. That way he can fly safely. It can also live in a thin layer of oxygen.
Rayquaza's claws and teeth are very sharp and make him the most aggressive and powerful Pokemon. Rayquaza's other great powers are Draco Meteor and Giga Beam.
Pokemon Arceus
Arceus is a legendary pokemon with an elegant design. It is said that he created the region of Sinnoh, inhabited by pokemon as well as spawning grounds.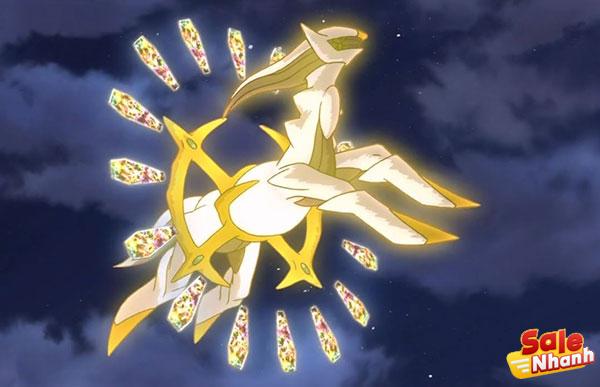 Arceus' form doesn't look scary, but he's the hardest pokemon to beat. How is that? He can instantly disappear and heal the wounds he suffered in battle.
Out of all the Pokemon, Arceus's power is unique. It allows him to change according to the disc he is holding, such as if he uses the Fire Disc, then he can turn it into the Water Disc and vice versa.
Pokemon Mewtwo
Referring to legendary pokemon, it seems that we cannot ignore Mewtwo. He is the first generation of pokemon whose name is already very famous.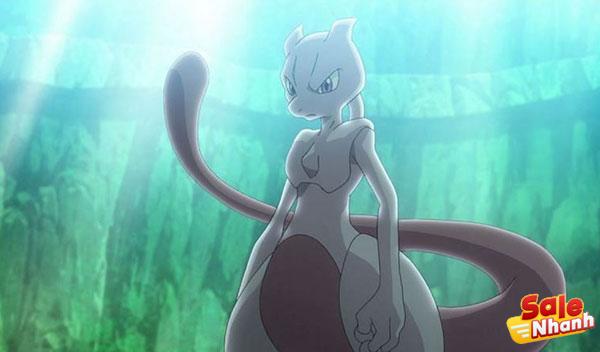 This Pokemon is a Pokemon with super powers. Mewtwo is the only Pokemon born from a human.
It was created from Mew's DNA so that it could become the most aggressive Pokemon. Mew's DNA is said to have a genetic component to the ability to observe, study, and mimic the movements of other Pokemon.
He also has the ability to communicate and control people. With his power, he can destroy the entire universe.
Mewtow has telepathic abilities, so he can translate Pokemon's language into human language and vice versa. He also has the power of telekinesis which allows him to erase an opponent's memory.
Those are 10 legendary pokemon whose pokemon's superpowers, powers, and forms of self-defense make them hard to defeat. Trainers must be observant and regularly practice to be able to collect these rare pokemon. For a coach, being able to conquer these legends himself is an achievement that everyone wants to have.