What do you usually do when you are bored? Are you busy checking social media or prefer to play games on your smartphone? Yes, the game is really the right choice to pass the time, however some games feel boring if played over and over again. If you need a game that won't be boring even after you've played it many times, here are the funniest android games you should choose.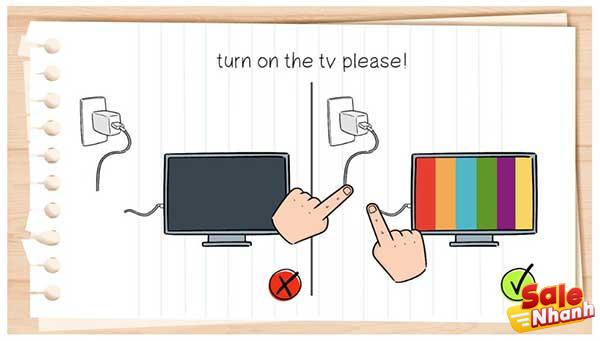 STAR: Super Tricky Amazing Run
STAR: Super Tricky Amazing Run is a game similar to Fall Guys. This game requires you to overcome many different obstacles and be the only one to survive against all existing opponents.
STAR: Super Tricky Amazing Run will have you jumping from blocks, playing ball and getting the highest score, running between floating streets in the sky.
The unique point is that the characters in STAR are very funny and diverse. You can change the look of your character with money earned from winning battles. Every day, there will be a different mission. So make sure you won't get bored easily while playing it.
Game Sausage Man
If the game battle-royale, then surely playing will not be boring. Sausage Man is similar to Free Fire and PUBG Mobile. The difference is, the character in the game is a sausage man. The maps in this game are just as cute as the characters.
Even so, once you step into the arena, cuteness can change into tension, right? More than that, you will have to face dozens of people holding guns and ready to shoot at any time. Yes, of course you can also loot weapons in the game so you can stay alive and be the last one standing.
In the game , you can choose to be a lone wolf or join a team and be the player who kills the most people . In terms of game controls, it's not much different from other battle-royale games. There is a joystick that can be used to shoot and move around.
Toilet Rush Race
How does it feel if you want to pee but have a hard time finding a toilet? This is the feeling of two male and female characters in the game Toilet Rush Race. As the name suggests, you have to lead both of them to the right toilet; by gender.
The simple trick is to draw a line in the direction of the toilet door, or the toilet itself. In essence, don't let women stray into the men's restroom or vice versa. And the thing to remember, don't let them meet in the middle of the road! You see, later they will fight each other.
This game offers more than 80 different levels of play. You will also get a bonus level every time you play. Of course, despite its simplicity, this game is not boring at all.
Unfortunately, Toilet Rush Race is full of ads. In fact, every time the Caris Signal team completes a level, an uninvited ad will appear. Or, when the Caris Signal team tries to use the hint and undo button to delete a line, the ad will reappear. If you are curious and want to try this free game, please download it directly on Google PlayStore.
Stickman Party
Next, there's the Stickman Party. This is a pretty fun board game. You have to get all the trophies on the game board. So while fighting for this trophy, you will get to participate in some kind of mini-game.
These mini games will determine your roll of the dice. The more often you win at these mini games, the better your chance of rolling the dice and winning the game trophy.
The cool thing is that you can choose to play against bots or even real players. How about trying to play Stickman Party?
Game Antistress – relaxation toys
As the name suggests, this game aims to relieve stress and relax the players. In the game, there are several 'toys' that you can try.
Call it bubble wrap, fidget spinner, slime shaping, zipper opening, window steaming and many more.
Because this is a relaxing game and ASMR , the sound produced and the game itself is very pleasing to the eye .
Although simple, this game can make the fatigue disappear and you will become calmer. The game is great to play during a break in the middle of a busy day, you know. Try Antistress – relaxing toy by downloading on Google PlayStore.
Game Aquapark.io
Aquapark.io is a very simple game. Both in terms of controls and visuals, as well as the game itself. Yes, you will play a character who has to go through a long slide; Race against other players to the finish line .
So as long as you are on the water slide, you not only have to overtake your opponent, but also cause them to fall and not be able to return to the slide.
If you fall, you can 'get up' without starting over. It's just that you need to see an ad. The ads in the game are quite annoying because they often appear in the game.
However, this does not detract from the fun of this game. Oh yes, if you succeed you will get coins that can be used to buy skins or unlock certain features.
Magic Tiles 3
Who doesn't know Magic Tiles 3 right? This game requires you to hit the tiles to the rhythm of the song as quickly and accurately as possible. You can't miss a single box and have to finish the song to the end.
The cool thing is, you can choose songs from many different genres. There's pop, rock, hip-hop and EDM. But unfortunately, if you do not subscribe, of course access to the songs is limited and there are ads that will appear in the game.
Beach Buggy Racing
Beach Buggy Racing is a simple but fun racing game. You will fight to conquer the racing arena with other racers. Moreover, upon completing the career mode, you will be able to try the game from the easiest to the hardest level.
Fortunately, the controls in this game are very easy. You just need to shake the phone left or right to control the car and touch the screen to brake. Make sure to also use power-ups and upgrade your car so you can become the champion in the race.
Fill the Fridge
Another not-so-boring game is Fill the Fridge. So if a game this is perfect for those of you who like ASMR videos or games. Yes, your job is to put food and drinks in the fridge, as we often see in the videos that are going viral on social networks.
Of course, you can't just arrange all the food and drinks. You have to organize everything until it fits neatly in the refrigerator compartment.
The game comes with bright color display visuals, plus satisfying sounds. Although simple, Fill the Fridge requires intense concentration, you know.
Latto-latto Tek Tek Game
Oh yes, what makes this latto-latto game even more interesting is the presence of traps in the game. Your main task is to catch money with their lattos. However, in addition to coins, there will be bombs and dynamite appearing. If it is hit, your 'life' may be exhausted. So be careful when playing it, OK?
In this game, the Caris signal team won a score of 124 with only 13 coins. If the number of coins can go up to 20, each player can buy a new skin. In fact, the latto-latto sound can also be substituted.
If you don't want to use an existing skin, you can also use your own photo as a theme. However, you must see the ad first to unlock this feature.
Supermarket Cashier Simulator
How would you like to try being a cashier? Try playing Supermarket Cashier Simulator. This game really gives a fun experience. You will play as a cashier serving customers in a supermarket.
Of course you cannot serve them carelessly. Like a real cashier, you have to enter the price of the item they ordered.
How to manually enter it can be manual and can also use barcode scanner . You can't get the price wrong, OK? Once you've counted your groceries, don't forget to determine the total payment and change. It's even easier if your customers use credit cards. You don't have to bother counting money.
Oh yes, at levels 1-7 you will get basic training in customer service. So starting at level 8, you can play this game for free. Of course, each level has its own challenges.
Visually, this game is not great. However, the Caris signal team still enjoys playing it. Want to try too?
Ramp Car Stunts – Car Games
This racing game is not just a racing game. You will face a sky racing arena, and you have to become the best stunt racer in every level of the game. You will compete with several players for first place.
Each level has different arena and difficulty level. He cried, this game has several game modes. One mode the Caris Signal team has tried is the 'regular' stunt racing mode.
Oh yes, in this game there are also a lot of cars to choose from. You can buy it with diamonds collected in each race.
Ramp Car Stunts doesn't have a pretty visuals, but its gameplay makes many people feel at home. If you want to try it, please download the game directly on Google PlayStore.
Zombie Tsunami
Unlike the zombies that often appear in movies, the zombies in the game Zombie Tsunami look cute and not scary. Then how does this game work?
Zombie Tsunami invites players to attack the city with hordes of zombies, turning pedestrians into zombies and creating the largest horde. They can also challenge their friends to crazy races that destroy everything in their path.
With some interesting features, Zombie Tsunami game has been played by more than 200 million players from all over the world. If you want to join other players, download the game right on Google PlayStore.
Brain Test: Tricky Puzzles
Brain Test is an addictive free puzzle game with a series of challenging puzzles. Different difficulty quizzes and tests will challenge your mind.
To be able to answer the quizzes and tests provided, you have to think creatively. That's because they have unexpected answers, which are hard for ordinary people to accept.
Blend It 3D
Quite simply, this game requires you to serve people who buy juices and smoothies. So what makes Blend It 3D unique is that you have to make your own drinks. Starting from mixing the ingredients, garnishing and also choosing the shape of the glass.
But, everything must be according to the wishes and orders of the customer. Otherwise, the number of stars you earn will decrease. Every time you complete a level, you will receive a reward in the form of a chest filled with coins. However, not all rewards can be opened for free. The rest must be unlocked by watching ads.
How to play this game is quite easy. All you have to do is accept the customer's order, then start the process of making drinks. Use your fingers to put the ingredients in the blender. Don't cross the line, okay?
Then, choose the glass and drink effect that the customer wants. If so, choose the appropriate decoration. This game presents a really simple game and can be tried when relaxing. Unsurprisingly, Android users alone have downloaded over 100 million.
With these 15 games that won't be boring, you won't be amused for hours. You can play this fun game on Android while you wait or just to kill your free time.
So, do you recommend any other Android games that are not boring? Come on, share with us in the comments column.
Salenhanh – Product review blog
Address: 115 Nguyen Van Qua, Tan Hung Thuan Ward, District 12, Ho Chi Minh City
Website:  https://salenhanh.com/en
Mail: Salenhanh.com@gmail.com
#salenhanh #Reviewsalenhanh