Interior decoration game is one of the entertainment games that many people love today with simple, light and entertaining gameplay. Players will be free to create and decorate their house according to their personal preferences.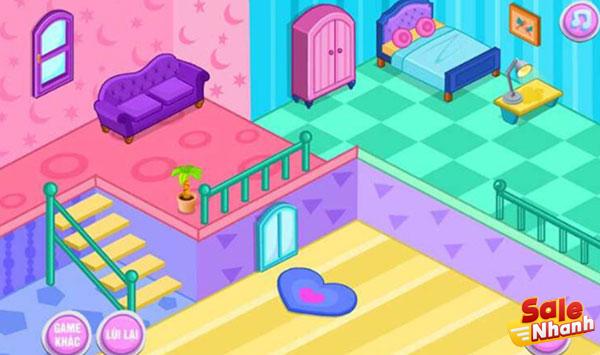 If you are also a lover of interior decoration games, here are the top best games for you that Salenhanh reviewed.
My Home – Design Dreams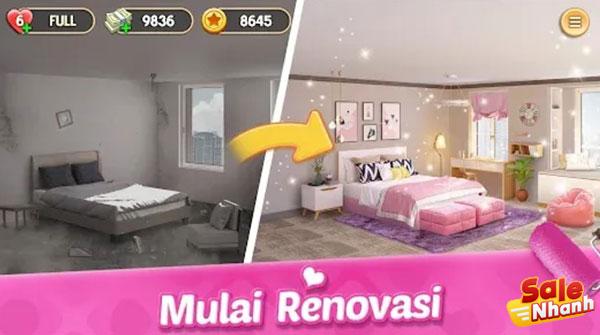 This house decoration game is one of the best games on Android. In this game you can decorate not only houses, but also villas and apartments.
My Home – Design Dreams offers fun and easy gameplay. You can also play 3 games in this game to get many special prizes.
Game Homescapes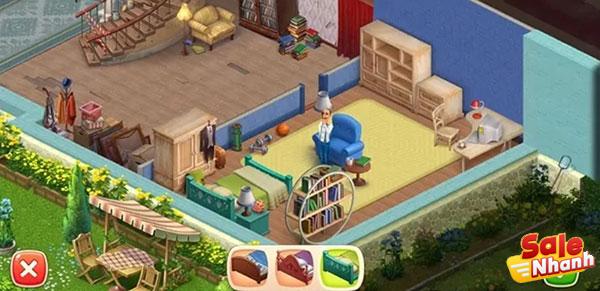 Homescapes delivers moving stories. Austin wanted to go back to his dream and decided to go back to his childhood home where he grew up.
You will be invited to repair an old house while reopening the past memories that used to be present in every corner of the house.
To improve your house, you must collect stars that you get for playing match three, a game of matching the same symbols in a row with at least three symbols.
When making home repairs, such as changing a mattress, you can choose from one of three available mattress designs to make your mattress at home. Other furniture has a similar design, so you can create a home with a theme you like.
Game My Mansion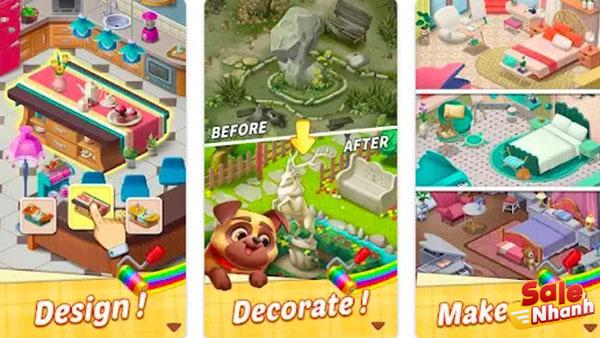 Next, there's My Mansion. As the player, your task is to help Jane renovate the beautiful mansion left by her aunt. Not only that, you also have to get Jane to win the Design Gold Award.
In addition to Jane, you will also know a lot of characters in the game's story. Oh yes, the house decoration in My Mansion also becomes more exciting because the items in this game are very diverse.
Redecor game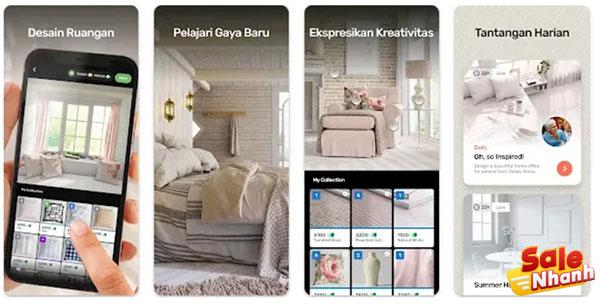 If you are looking for a home decoration game on Android with beautiful graphics, then Redecor can be an option. The game has 3D graphics that make objects look more realistic.
Plus, the game has daily challenges that will help hone your creativity in home decoration.
Redecor is recommended to play by those over 17 years old.
Game Design Home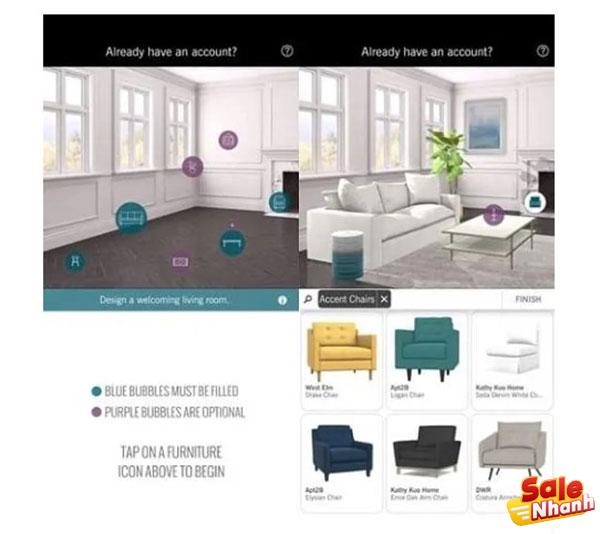 For those who just want to play by designing a house without the need to play mini games to earn a source of money, Design Home is a suitable choice. You just need to choose the furniture for a room.
The first time you play the game, you will be given free money and furniture so you can test it out first.
To enter and design a room you need a Key, which can be obtained by choosing the best design from a certain place. When you finish designing the room, you will earn money and your design will be rated from 1 to 5 stars.
Game My Home Design: Modern City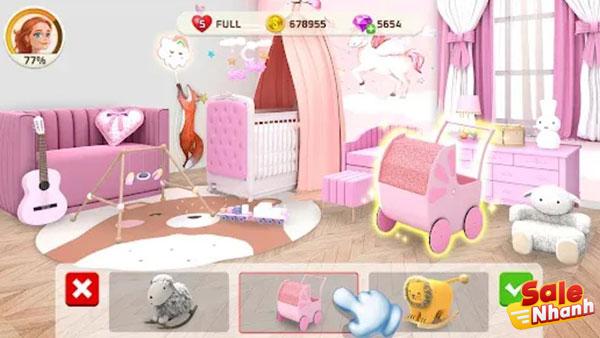 My Home Design: Modern City is equally fun to play. You will then be tasked with helping interior designers, Liam and Chloe realize the client's dream home.
You will help them decorate many styles of houses with different interior designs. One of them is the modern minimalist home style that is trending today.
Home Design: House Makeover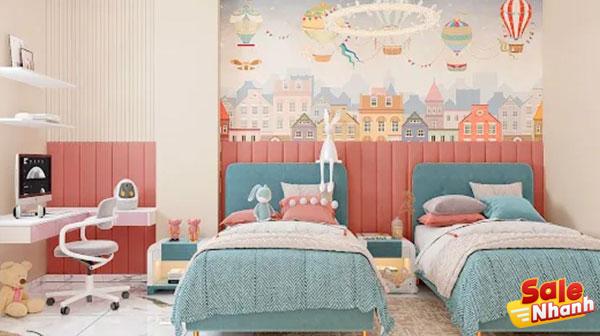 Home Design: House Makeover not only offers an easy and fun decorating game, but also an interesting storyline of the characters.
In addition, your eyes will also be spoiled with the graphics display okay while playing this game. There are many items that you can use to decorate your house, apartment, or villa.
You will face different levels in the game. And of course, the higher the level, the harder the challenges.
Game Home Design Makeover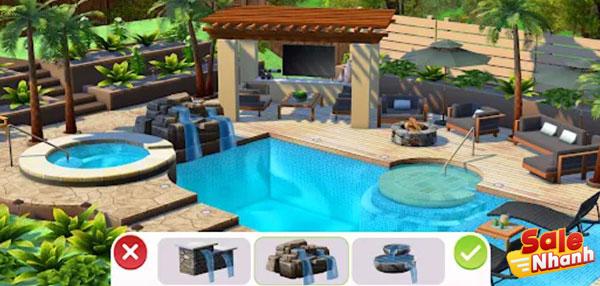 Home Design Makeover is another home decoration game on Android that you can try. This game will help you show off your house decoration skills. You can design homes for clients, from ordinary people to celebrities.
Similar to other home decoration games, Home Design Makeover offers fun match 3 games with thousands of different levels. Amazing, this game can be played offline.
Game Deco Life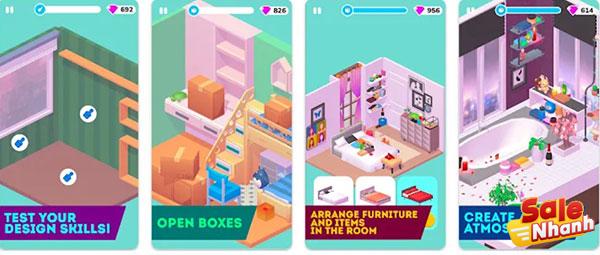 Not forgetting, there is the game Decor Life. This game with cute graphics screen will also entertain you with its gameplay. Yes, in this game you have to renovate each room in each house.
More unique, you can renovate all parts of the room according to your taste. You will be asked to clean up old furniture and get rid of unnecessary things before starting to renovate the room.
The Decor Life game has been downloaded by more than 4 million Android users.
My Home Design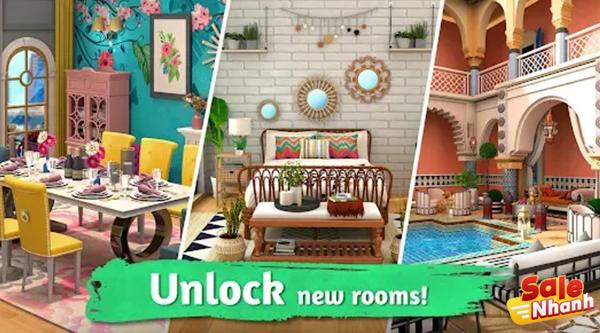 Your decorating skills will be honed while playing this one game. With Zara and Rex, you will travel in search of homes to be remodeled.
You can improve each house from scratch, such as changing paint colors, floors, adding furniture, etc. The game has a collection of more than 10 different rooms that you can customize in your own way. me.
Don't worry, there are over 100 items that you can add to enhance the look of your home.
Above are 10 home decoration games that Salenhanh.com recommends for you to play. Whether it's home design with mini games or just home design, all of the games above offer the experience of being a home designer and are highly entertaining.
Salenhanh – Product review blog

Salenhanh is an address specializing in providing information about product quality reviews and reviews. From there, customers can choose to buy the best and most suitable products

Address: 115 Nguyen Van Qua, Tan Hung Thuan Ward, District 12, Ho Chi Minh City

Tel: 0773172177

Website: 

https://salenhanh.com/en

#salenhanh #reviewsalenhanh #topsalenhanh