Have you ever been attracted to someone just because of their attractive profile on dating apps? There, users definitely always want to show their best side or image. However, if all that information is just virtual and completely untrue to scam trust, money as well as for sexual purposes, how will you feel?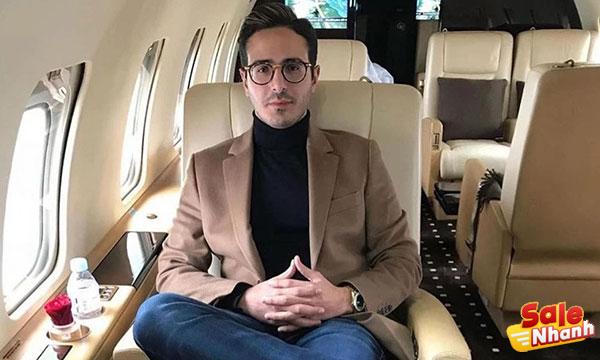 If you think, how the hell can so many people be fooled so easily? Well, before judging the victims, you must see The Tinder Swindler first. The cheating mode through dating apps in this documentary is exactly the same as in many cases that happened in real life.
Tinder Swindler is a real-time documentary about Shimon Yehuda Yahut, an Israeli scammer who uses the name Simon Leviev to approach women on dating apps. The name Leviev was chosen as a surname because it resembles the surname of Lev Leviev, a wealthy Russian diamond businessman of Israeli descent.
If you are also a regular Tinder user or are interested in this movie, let 's review the movie with Salenhanh to learn more about the content of this Tinder Swindler movie!
Tinder Swindler movie trailer
Synopsis of the movie Tinder Swindler
"People always blame the victim…"
That's what Pernilla Sjoholm, one of the victims of the Simon scam said. This story went viral after being picked up by the media. However, netizens' reactions were split in two.
Some sympathized with the victim, but many accused the victim of stupidity when he came up with an intention to make easy money by pleasing Simon. In fact, Simon ran a structured scam with many names and victims not just women in relationships.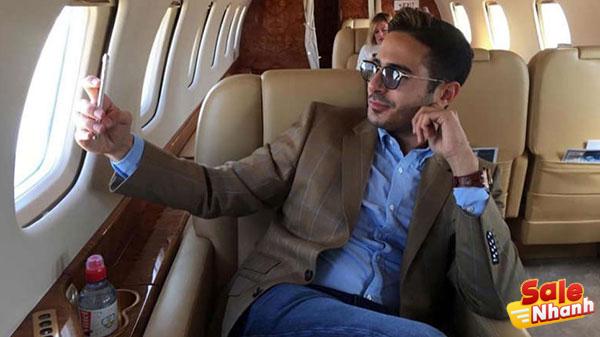 Tinder Swindler opens the story by introducing the image of Cecilie Fjellhøy, a design woman from Norway. This woman met Simon through Tinder. She was interested in his profile and wanted to know more Simon, so she decided to swipe right. They also match aliases accordingly.
Simon then invites Cecilie to meet him at the Four Seasons Hotel. Upon entering the hotel, Cecilie was amazed at what she saw. This luxury and high-class amenities go beyond anything in its world. Her admiration grows when he is invited to dinner by Simon. Simon ordered a fine meal with expensive wine.
Soon after, Simon also talked about many things about himself, including that he was the prince of a diamond business empire with a toddler son.
Even better, Simon even invited Cicilie to travel by private jet. An offer that surely the middle class can hardly refuse, right?
During the holidays, Cecilie encounters many interesting things. For example, like the existence of Simon's ex-wife and toddler. According to his ex-wife, Simon is a responsible man. He even still pays them even though they are divorced.
There is also Peter, a personal bodyguard who is always loyal to Simon. With a large body, Peter looks very convincing in the role of personal bodyguard responsible for the security of the crown prince.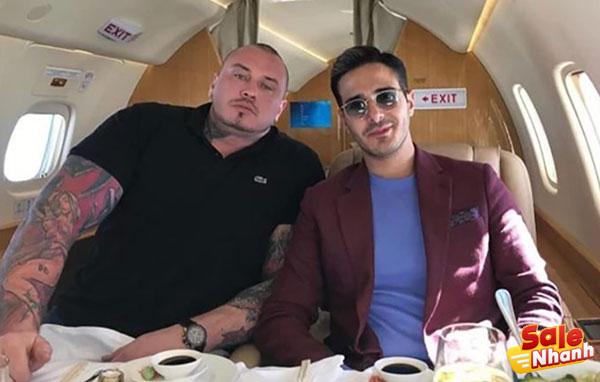 Along the way, Cecilie also enjoys very high-end amenities. All the food, drink and other luxuries were in front of him. Cecilie is intoxicated by Simon's declaration of love and wishes to quickly move into a luxurious apartment with Cecilie.
Pernilla Sjoholm experienced almost the same story, with a different version. Meeting on Tinder, their relationship ended not as lovers but as best friends. Pernilla considers Simon a cheerful friend.
With the pretext of friendship, Pernilla Sjoholm was then invited to go on vacations to various countries. While on vacation, Pernilla sees Simon getting very intimate with Pollina, a model who claims to be his lover. However, because she felt it was none of her business, Pernilla didn't care about the status of their relationship.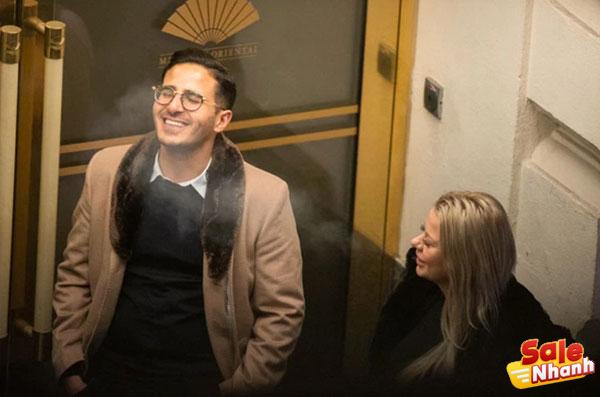 It is easy to call the victim naive, stupid. As an outsider, it was easy to see that Simon was holding the flag. However, as a stakeholder or victim, it is not easy to escape Simon's trap.
The problem is, ever since they first met, Simon hasn't given the victim space to think. Simon will continue to contact them, asking them to be luxurious, to give them attention, to make them feel that they are the important woman in Simon's life.
A master con man, Simon is adept at assessing the psychology of his victims and using verbal and physical charm to ensnare them. The victims weren't stupid enough to not know Simon's background. The problem is, when they search for Simon Leviev's name, what they see is information about Lev Leviev and the information about him is actually real on the internet.
After making all the victims cared for and luxurious, Simon sends the same message:
"Someone will kill me. Peter did his best to protect me until I was badly injured. Now, we are in the ambulance."
After panicking the victims, Simon later said that for security reasons his credit card was locked. He also asked the victims for help, who ended up borrowing money on various platforms to help Simon. Not long after, Simon sent them a check, which of course couldn't be cashed.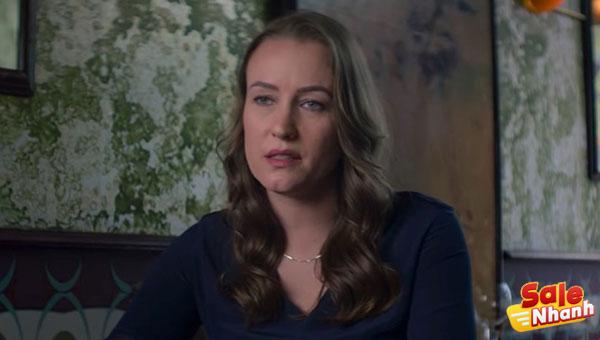 It doesn't take long for victims to find out that they are being scammed. However, Simon still has a gun. With his ruthlessness, Simon threatens them all and says their lives will be in danger if they fight him.
During his time on Tinder, Shimon Hayut flirted and scammed many women, estimated to appropriate about 10 million USD.
Tinder Swindler movie review
Tinder Swindler is exceptional. The movie opens very well. At first, the audience wondered: is this a sci-fi movie or a documentary anyway? The cinematography seems to blur between the real and the virtual, like what happened to the victims.
The flow in this documentary then flows naturally. It's not stuffy at all, the transition between victims isn't awkward either. We'll be annoyed to find out that Simon's regime is the same and executed almost at the same time.
In addition, The Tinder Swindler also opens up the phenomenon of icebergs. Cecilie, Ayleen and Pernilla weren't Simon's first victims. Before that, Simon had tricked three women from Finland and had to go to jail. Unfortunately, this case was only published in the Finnish media, in a language that others would not understand.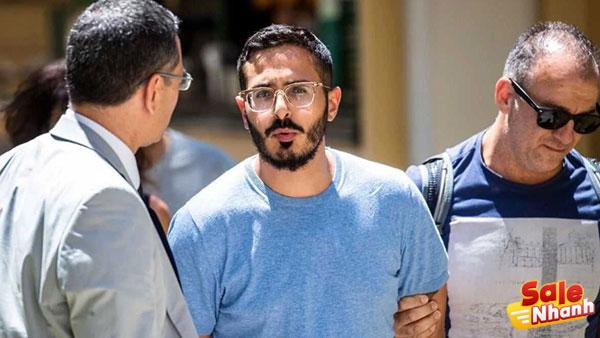 Simon has also deceived people in other countries who are reluctant or embarrassed to speak up. So Simon is still free to roam in other countries. The limited jurisdiction of the police in some countries also caused this case to sink.
After Cecilie dared to speak out, Pernilla wanted to help the media Cecilie contacted, and Ayleen wanted to help Simon, the sleek man was eventually caught.
It is the bravery of all three and the important role of the media that is highlighted at the end of the film. It feels like we're watching a superhero or spy movie, but this is the truth. That's what makes the movies even more fun to watch.
Tinder Swindler is a documentary you should watch, regardless of your gender. This type of scam will not only happen to women if everyone has more knowledge for themselves and is not light-hearted about virtual relationships online.
So, learning from Simon's case, never trust completely what strangers have to offer in online media. The more sophisticated the technology, the more skilled criminals are to trap their victims.
Salenhanh – Product review blog

Address: 115 Nguyen Van Qua, Tan Hung Thuan Ward, District 12, Ho Chi Minh City

Website:  

https://salenhanh.com/en

Mail: Salenhanh.com@gmail.com

#salenhanh #Reviewsalenhanh