When walking through busy streets, we can come across billboards, they are often used as a tool to promote goods or businesses.
It is placed in a public place for many people to see. The purpose is to get people's attention to read the information presented.
What if billboards are often associated with advertising media used to convey anger? That's what was made into the story in the movie Three Billboards Outside Ebbing, Missouri.
Three Billboards Outside Ebbing, Missouri has won several awards at prestigious events. To find out the pros, check out the movie synopsis and review below!
Trailer for the movie Three Billboards Outside Ebbing, Missouri
Summary of Three Billboards Outside Ebbing, Missouri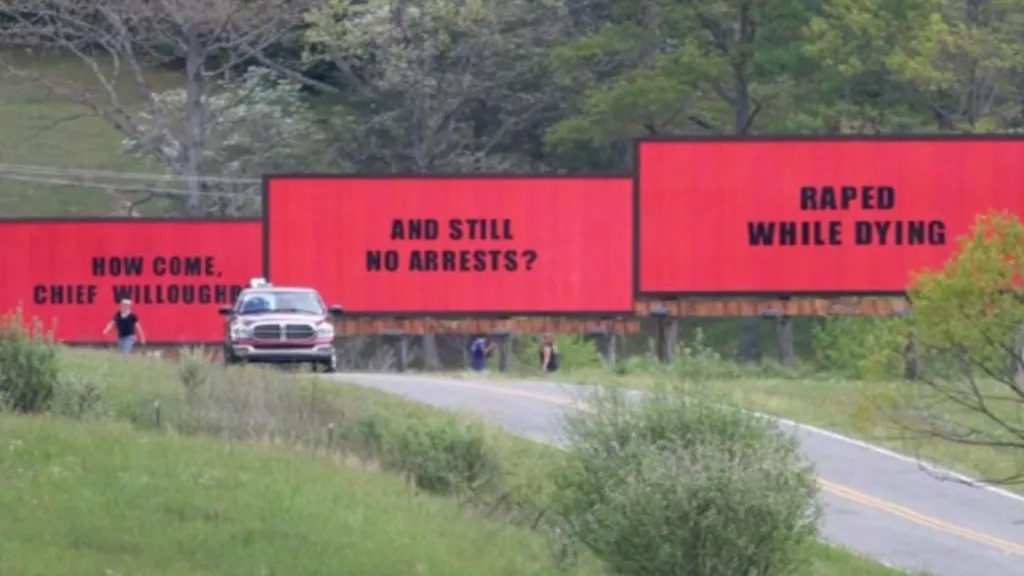 Release year

 : 2017

Genre

 : Drama, Crime

Production

 : Fox Searchlight Pictures, Film4 Productions, Blueprint Pictures, Cut Edge Group

Director

 : Martin McDonagh

Cast

 : Frances McDormand, Woody Harrelson, Sam Rockwell, Abbie Cornish, John Hawkes
In a fictional town called Ebbing, Missouri, Mildred Hayes is grieving. His daughter, Angela, died after being raped and murdered seven months ago.
He is angry that the investigation carried out by the police did not come to light. He also paid rent to place three billboards that read "RAPED WHILE DYING", "AND STILL NO ARESTS?" and "HOW COME, CHIEF WILLOUGHBY?".
The Ebbing community was rioted by the billboards Mildred had hired, especially two Police members, Sheriff Bill Willoughby and Jason Dixon.
Mildred received a series of rejection and even threatening messages for her decision to use the billboard. Bill feels sympathy for Mildred's plight but the board sees it as an attack on him.
Dixon, angry that his boss didn't dare remove the billboard Mildred had hired, went to see the billboard rental businessman, Red Welby.
Welby felt guilty for complying with Mildred's request. Dixon also arrested Mildred's friend, Denise, for drug possession.
Mildred receives a visit from her ex-husband, Charlie. Charlie reveals that before Angela was killed, his son asked to live with him but he refused.
Bill interrogates Mildred about the dentist's thumb drill. Mildred felt threatened by the doctor and took desperate measures.
During the interrogation of Mildred, Bill coughs but the cough bleeds and hits Mildred in the face. Mildred immediately turned to Bill for help.
Bill was immediately taken to the hospital but he chose to leave to spend time with his wife, Anne and their two daughters. Not long after, Bill shot himself in his cage.
Bill didn't want his family to see him slowly die from pancreatic cancer. Bill's death shocked the people of Ebbing. Bill left letters for several people including Mildred.
In the letter, Bill said that Mildred was not the reason for Bill's suicide and that he had co-payed the rent to keep the billboard for the next month.
Dixon, angry about Bill's death, goes to Welby and throws him out of his second-floor office.
Because of his actions, Dixon was fired by Abercrombie, who held the position of Head of Department replacing Bill. A billboard displaying a message from Mildred was set on fire by a group of people.
Mildred responded to the burning billboard by throwing Molotov cocktails at the Police Department at night. He thought there was no one in the office when Dixon read Bill's letter.
Mildred's friend James witnessed the incident. James then puts out the fire in Dixon's clothes and gives Mildred an alibi that she and James were dating that night.
Dixon was put in the same room as Welby. Dixon apologized to Welby for his actions. While going to a bar, Dixon heard someone threatening Mildred and confessed to raping and killing Angela.
He quickly jotted down the man's cell phone number and scratched his face to find the man's DNA. Will Angela's perpetrator of rape and murder be exposed?
State the relevant issue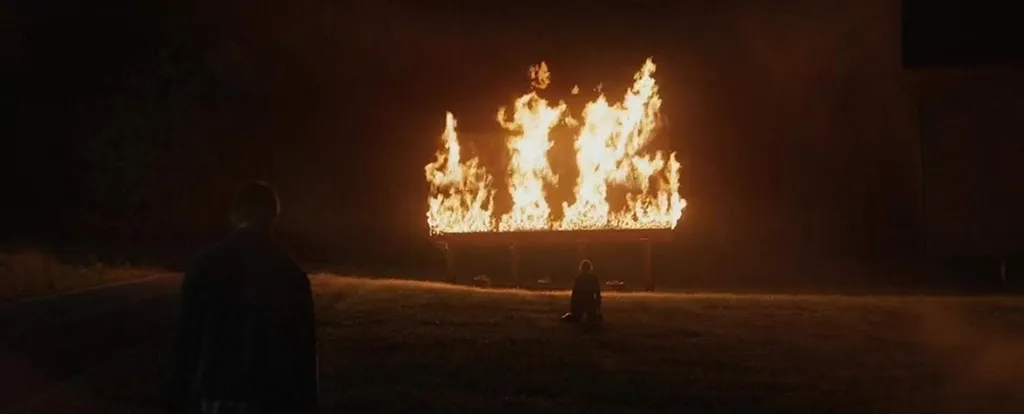 The three billboards Mildred placed on Three Billboards Outside Ebbing are relevant issues happening at this time. The three placards connote anger at injustice, disappointment at the authorities, and indirectly sowing hatred.
As the story progresses in the movie, we will be shown how hatred against hatred will only add fuel to the fire.
McDonagh's film seems to want to show that the world is a cruel place. Mildred, who demanded justice, ended up making others angry.
Dixon's character is also the embodiment of a racist and authoritarian machine. Meanwhile, Bill's character represents someone who is always frustrated by pressure.
McDonagh uses his film to express anger, sympathy, empathy, and peace. We will not be shown who exactly are the main characters and the villains.
Like life, the characters will change according to the circumstances. The change is made with a story that has smooth transitions but is still sharp.
More seasoned with drama, not mystery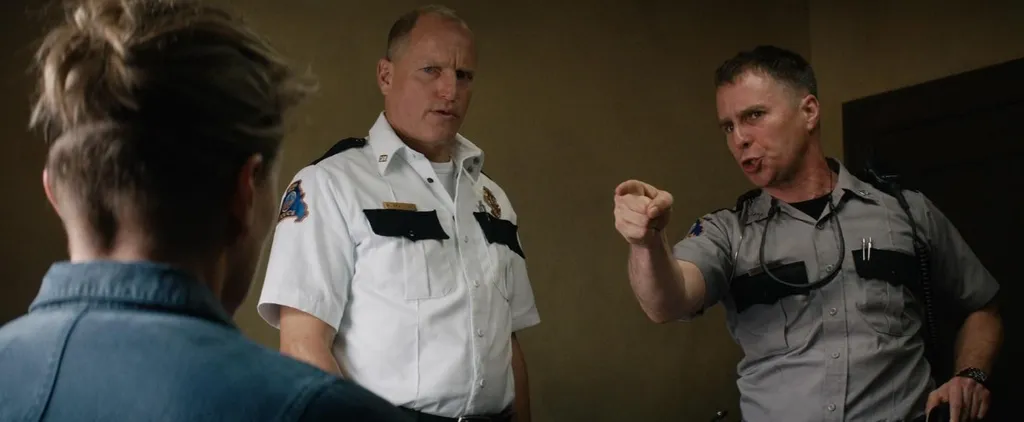 We might be fooled by Three Billboards Outside Ebbing, Missouri, which at first looks like it's going to be a mystery movie. We think this movie will reveal the rape and murder case against Angela.
In fact, this movie focuses more on the dramatic aspect. We will be led to delve into the fury of a mother who feels she is not getting justice.
The greatness of this movie is how Mildred is presented. His anger makes him suspicious of people.
Policemen, dentists and priests all became targets of his anger. He even dared to go to the Police Department to visit Bill and swear rudely in front of him.
The part of the mystery trying to uncover who murdered Angela is very little. But that doesn't mean movies are boring.
Its unpredictable direction leaves us guessing what the characters will do differently. The changes made are neatly built with a powerful engine.
Impressive looks of the main characters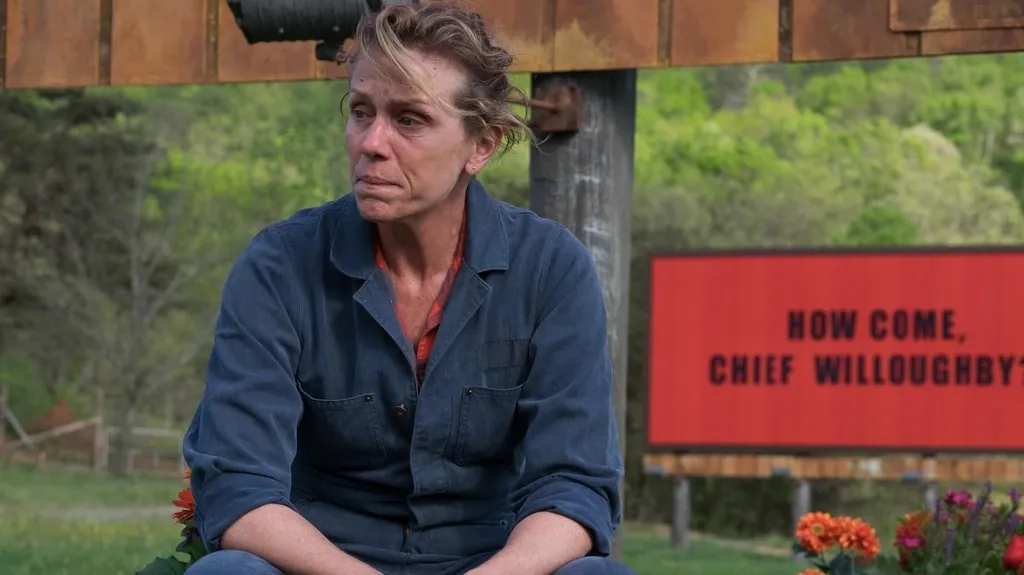 The three main characters in Three Billboards Outside Ebbing, Missouri are impressive. Frances McDormand naturally appears to be a mother overwhelmed by anger. He always balances every line with a convincing expression.
Woody Harrelson also appears as Bill Willoughby. He has exhibited a change in personality from empathetic, disordered, to depressed.
Sam Rockwell, who plays Dixon, is equally cool. She can look so relatable playing a racist, alcoholic and grumpy cop.
Likewise, when the character changes after Bill's death, that change will be natural. The impressive appearances of the three main characters are inseparable from their distinctive personalities that give them depth.
Cinematographically, this film delivered images that fit the story. The color becomes darker as it highlights Mildred engulfed in rage.
The bright red choice on the board also gives the impression of irony and bravery. Three billboards are placed as soon as they enter Ebbing so that they immediately catch the eye.
Three Billboards Outside Ebbing, Missouri is a typical film that has the potential to cause emotional disturbances. The 115-minute duration will not be wasted to watch a rather emotional melodrama.
When watching this movie, it feels like being stirred. There is anger, sympathy, and of course, anger. What is your most emotional movie version? Let me know in the comments column, come on!
Salenhanh – Product review blog
Address: 115 Nguyen Van Qua, Tan Hung Thuan Ward, District 12, Ho Chi Minh
Website: https://salenhanh.com/en
Mail: Salenhanh.com@gmail.com
#salenhanh #Reviewsalenhanh