Lily and Amanda, two teenage girls from a wealthy Connecticut family, rekindle an awkward friendship after years of being apart. Together, they devise a plan to solve their problems no matter what. Purebred is a rather intense teen drama with a strong dark comedy twist.
The film Thoroughbreds is director Cory Finley's critically acclaimed debut and Anton Yelchin's last film to be released posthumously in June 2016. The film's premiere at the Sundance Film Festival on January 21, 2017 garnered critical acclaim and led Focus Features to purchase the rights. to be shown in theaters in the United States.
Check out our review of the film, which had a limited release on March 9, 2018 and is available for review via Netflix.
Thoroughbreds movie synopsis
Release year 2017
Genres Black Comedy , Comedy , Crime , Dark Comedy , Drama , Family , Friendship , Psychological , Teen , Horror
Director Cory Finley
Cast Anya Taylor-Joy Olivia Cooke Anton Yelchin Paul Sparks Francie Swift
Amanda goes to Lily's house to study together. They were best friends as children, but later lived apart after the death of Lily's father. Amanda learns that her mother paid Lily to study with her. But on the second meeting, Lily admitted that this time she did it voluntarily, unpaid. And they started making friends again.
Lily, who currently lives with her mother and stepfather whom she hates, feels pressured by the attitude of her stepfather, who intends to send her to a boarding school far from home. Amanda realizes the psychological problems happening to Lily and comes up with the idea of ​​killing Mark, her stepfather. Although she initially rejected the idea, after witnessing Mark's treatment of her mother, Lily did not budge.
Amanda couldn't do that because she was on probation after brutally killing a horse in the stable, but she recounted the incident to Lily calmly and with good intentions. They find a drug dealer named Tim, who is assigned to carry out this murder. Initially rejected, but with threats, Tim finally accepted.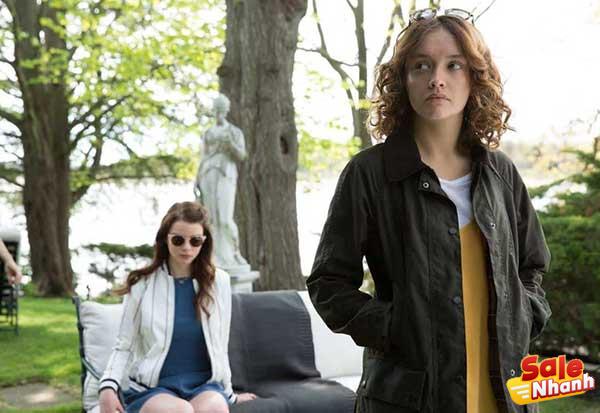 On D-day, Lily and her mother leave town, and so does Amanda. Mark felt that someone had entered his house, as evidenced by the fact that some of the automatic lights in the yard were on. Apparently nothing happened that night. Tim pointed to the house to retrieve the gun that Amanda had hidden in the grill.
Lily feels angry but they agree not to contact Tim anymore. Lily then attempted to kill Mark with her own hand, but was stopped by Amanda, who was holding a knife while Lily was being scolded by Mark in the kitchen. One night, when Amanda came to Lily's house again, she drank the juice that had been given a sleeping pill.
Lily tells Amanda her plan to get Amanda to drink the juice right away and make her fall asleep on the couch. Lily started the stunt and came back with bloody clothes and hands. He then rubs the blood on Amanda's hand, then Lily sleeps on Amanda's lap.
Some time later, Lily meets Tim, who is currently working as a restaurant waiter. Lily is having a college interview and talks about Amanda's final condition in rehab, although she doesn't reveal everything to Tim.
Thoroughbreds movie review
Good orientation from the new Director
Cory Finley's name was not known before this Purebred movie. What is known from him is that he is a playwright for theatrical theater. But through his direction in this film, his name was immediately mentioned along with countless praises for him. He is considered capable of staging an Alfred Hitchcock-style thriller with a modern teenage life setting.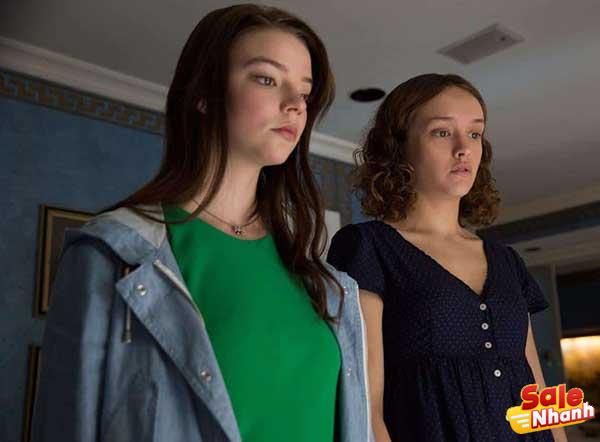 Setting the story in upscale Connecticut, Finley is able to represent the lavish life there proportionately. Everything is intended to create a movie atmosphere that will later become dark. The script he wrote himself also contributed to the deepening of the dark nuances with the occasional dark comedy.
From the conversation between the two main characters, we can understand how they feel, although the information that emerges is only a few words from the dialogue between them which sometimes expands due to their wild thoughts. these two characters. This is where Finley's intelligence lies in the interweaving sentence by sentence of two characters with different personality traits but the same psychological problem.
In addition, the exact placement of Erik Friedlander's score for each scene also affects our viewing mood. Although it shows mostly the sound of bass drums, the thumping in sync with our heartbeats is starting to tighten due to the increasing tension of the movie.
Together with Lyle Vincent's neatness in directing the filming, it is possible to capture the atmosphere of Lily's house, which also creates a gloomy atmosphere but leaves no impression of the luxury of the house. home.
Finley's uniqueness in directing this film is increasingly felt in the climactic scene we've all been waiting for. Unlike other movies that feature a murder scene to depict the success of a plan, we instead see Amanda sleeping soundly where Lily executes her actions out of frame and back in motion. back to the bloody man! Feeling stressed right?
Shiny and wild love from two actresses
A key factor in the success of this film is the skillful performance of actresses Olivia Cooke and Anya Taylor-Joy in bringing their respective characters to life. Cooke was able to portray a calm and indifferent Amanda with a cynical and cynical mind, and at the same time sloppy in the style of a high-class teenager. Meanwhile, Taylor-Joy appeared elegant in casual but seemingly expensive clothes.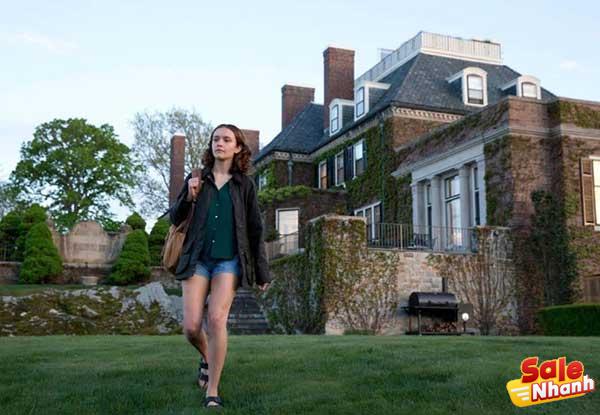 Their conversation, which was brief at first, then became more heated as long-lost friendship returned. The bond between them is unusual, unlike other teenagers, both suffer from pretty bad psychological problems that seem to have been formed from losing their father figure in their lives.
Killing is the initial and final solution to problems in their lives, after starting with some "warm ups," such as learning the technique of crying and holding their breath for so long that they almost drowned. in the swimming pool. And throughout the movie, we will be captivated by these two actresses thanks to their graceful acting.
A life of luxury does not cure mental illness
Purebreds seem to imply a message that luxury and wealth do not guarantee happiness for those who have them and do not prevent them from developing mental illnesses. Worse yet, this psychological problem affects teenagers. But glimpses are also shown if their parents choose to deal with undisclosed psychological issues.
With contrasting features, but in fact, Amanda and Lily have one thing in common that can be the beginning of their mental burden, which is the loss of their father figure. We know that Lily lived with her stepfather after her biological father's death, but we do not know who Amanda's father is, this has neither been seen nor told. For all we know, he lives only with his mother.
Each of them is subjected to pressure from the other, which then causes changes in attitude, mentality and thinking. In the end, the worst solution they do. From this murder scenario, it seems that both benefit as expected, Lily continues her studies according to her wishes and Amanda enters rehab to receive treatment for mental illness.
Even though they are living the life they want, rest assured that the psychological burden they feel will not lessen. Surely guilt will not go away unless repented. In her letter, although Amanda felt that she was getting better in rehab, in the letter she described that she was actually experiencing more and more hallucinations.
In essence, Purebred is an unusual teen thriller, especially with its thick dark humor spices from a well-written script by the director. We don't easily absorb indie films directly, we need to focus more to be able to understand what's being conveyed, but that's the joy of watching a movie like this.
This film also serves as a tribute to Anton Yelchin, who passed away a year before the release of this film, which was one of his last four films. This film is also a testament to the talents of Olivia Cooke, Anya Taylor-Joy and Cory Finley as characters that will honor Hollywood cinema in the future. Watch their action on Netflix now!
Salenhanh – Product review blog
Address: 115 Nguyen Van Qua, Tan Hung Thuan Ward, District 12, Ho Chi Minh City
Website: https://salenhanh.com
Mail: Salenhanh.com@gmail.com
#salenhanh #Reviewsalenhanh