After a long wait, Marvel superhero fans finally get to see Thor's face after his final appearance in Avengers: End Game.
In his final appearance, Thor decided to join the Guardians of the Galaxy in space exploration. Meanwhile, the Asgardian throne was given entirely to the Valkyries.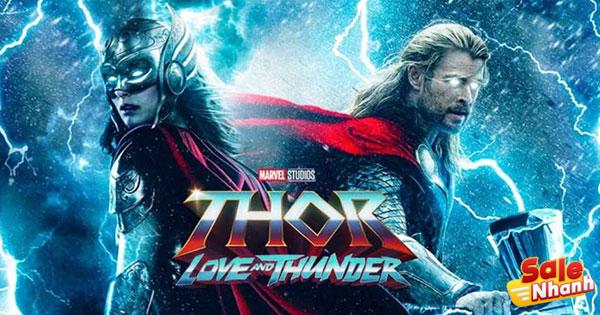 What do you think Thor's journey will be like after spending his time as a superhero so far? Here is the full summary of Review Salenhanh about Thor: Love and Thunder.
Thor: Love and Thunder Synopsis
Thor: Love and Thunder continues Thor's journey after being last seen in Avengers: Endgame. At the end of Endgame, Thor decides to join the Guardians of the Galaxy and hand over the throne of King Asgard to Valkyrie. In the trailer released by the official Marvel channel, Thor is busy restoring his body to its original form.
Not only that, the God of Thunder also surprised the appearance of his former lover, Jane, who has now become Mighty Thor. Jane is said to have powerful abilities, one of which is Thor's hammer ability, Mjolnir. Both will face a strong enemy, that is Gorr the God Butcher, who is famous as the assassin of the gods.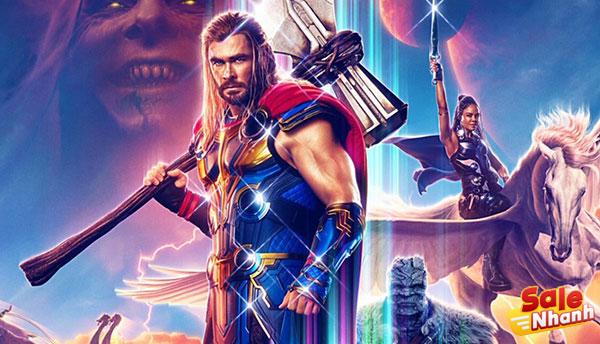 When fighting Gorr the God Butcher, Thor and Jane Foster get help from King Valkyrie and Korg. Together they will plunge into a brutal battle to unravel the mystery behind Gorr's massacre of the gods and try to stop it.
Together, they embark on a terrifying adventure to unravel the mystery of Gorr's vengeance and stop it before it's too late. So how will they do it? Let's go to theaters and find out for yourself the most accurate answer, the film will be shown in theaters across the country from July 8.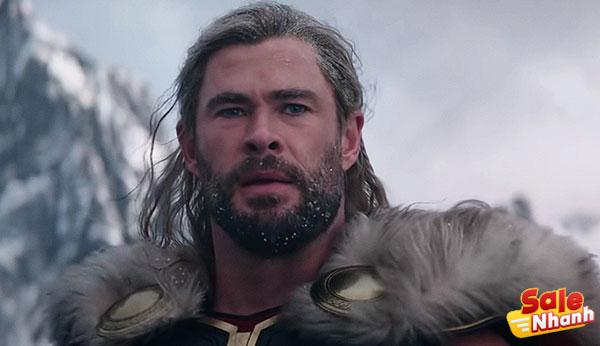 Chris Hemsworth will return in Thor: Love and Thunder as Thor Odinson, an Avenger and former king of Asgard, based on the Norse god of the same name. Tessa Thompson also returns as Valkyrie, the king of New Asgard.
Natalie Portman as Jane Foster and Mighty Thor, an astrophysicist and ex-girlfriend of Thor who went through cancer treatment while becoming the superhero Mighty Thor. He gains an outfit and powers similar to Thor while using a recreated version of his hammer Mjolnir.
Trailer of Thor: Love and Thunder
The trailer for Thor: Love and Thunder, released on April 18, features Thor with members of the Guardians of the Galaxy. Featuring the song "Sweet Child 'O Mine" by Guns' N Roses, the trailer begins with Thor on his quest for inner peace.
"These hands were once used for battle, now they are simply tools for peace. Now I have to find my true self," he said as he put away his new Stormbreaker hammer and watched the intergalactic sun set.
After losing weight and wearing a new outfit, Thor left Guardians of the Galaxy to find his own path. He declares his superhero days are over and begins with Korg across the galaxy.
The trailer shows glimpses of Valkyrie ruling New Asgard as king, a thunder-clad man most likely Russell Crowe as the Greek god Zeus, and Thor aboard a pirate ship kiss an unknown woman.
At the end of the trailer, we see Nathalie Portman summon Thor's hammer, Mjolnir, which is now magically glued together. Thor's ex-girlfriend also debuted a comically accurate Mighty Thor costume.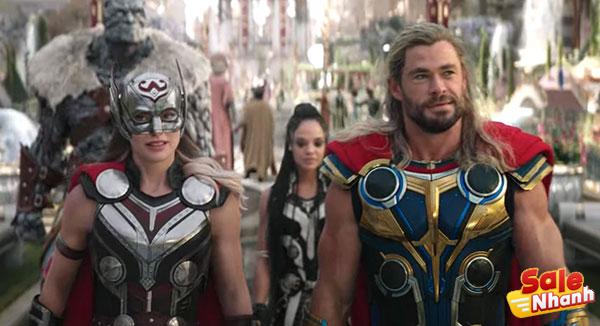 Thor: Love and Thunder Characters and Actors
Thor – Chris Hemsworth

Valkyrie – Tessa Thompson

Peter Quill – Chris Pratt

Nebula – Karen Gillan

Drax – Dave Bautista

Mantis – Pom Klementieff

Korg – Taika Waititi

Jane Foster/ Mighty Thor – Natalie Portman

Groot – Vin Diesel

Rocket – Bradley Cooper

Russell Crowe – Zeus

Sif – Jaimie Alexander

Kraglin – Sean Gunn

Gorr the God Butcher – Christian Bale
Review of the movie Thor: Love and Thunder (Thor: Love and Thunder)
The Marvel Cinematic Universe (MCU) is known for being home to many interesting superhero characters, some of which have even been made into solo movies. Thor himself is one of the superhero characters with the most concurrent solo movies compared to others.
With this latest film, Thor is credited with having 4 solo movies, surpassing both Iron Man and Captain America, each with only 3 films.
(To be continued….)
Salenhanh – Product review blog

Address: 115 Nguyen Van Qua, Tan Hung Thuan Ward, District 12, Ho Chi Minh City

Website:  

https://salenhanh.com/en

Mail: Salenhanh.com@gmail.com

#salenhanh #Reviewsalenhanh