The Uninvited is Freud-themed, which means the film deals with the underlying ways thoughts and emotions influence human behavior. After her mother's death, Anna Ivers attempted suicide. He was sent to a mental hospital by his father.
For 10 months, he stayed at RSJ until he finally returned home. However, he is still not fully recovered, as even at home he still feels that something is wrong.
Especially when he returns home to find that Steven, his father, already has a surrogate for his late mother, Rachel, who used to be his mother's nurse. Guess what happens next, huh? Check out the summary and review of The Uninvited from Salenhanh.com below.
Synopsis of The Uninvited (2009)
Release year 2009
Genre Adult , Drama , Family , Fantasy , Horror , Medical , Mystery , Psychological , Romance , Teen , Horror , Youth
Production Cold Spring Pictures , DreamWorks Pictures , Goldcrest Pictures , Parkes + MacDonald Productions , The Montecito Picture Company , Vertigo Entertainment
Director Charles Guard, Thomas Guard
Cast of Emily Browning Elizabeth Banks Arielle Kebbel David Strathairn
A terminally ill mother (Maya Massar) dies not because of her illness but because she is trapped in a house fire. Anna Ivers (Emily Browning) was so devastated that she contemplated suicide.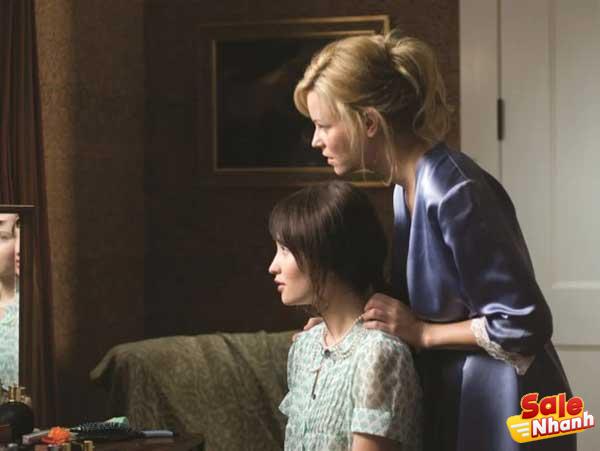 Her father also sent Anna to a mental hospital for treatment. The teenage girl was also there for 10 months until her psychiatrist announced that she had recovered. Anna immediately returned to her house, near the lake and the beach.
Anna has no recollection of the horrific incident that killed her mother. Despite this, he is still frequently haunted by flashed memories in the form of nightmares. Furthermore, his father, Steven (David Strathairn), has a new girlfriend, Rachel Summers (Elizabeth Banks).
Worse, Rachel was her mother's personal nurse. Fortunately in this house is still his sister, Alex (Arielle Kebbel). Another day, Anna meets her ex-boyfriend, Matt (Jesse Moss), at the supermarket. He said he saw what really happened the night Anna's mother died.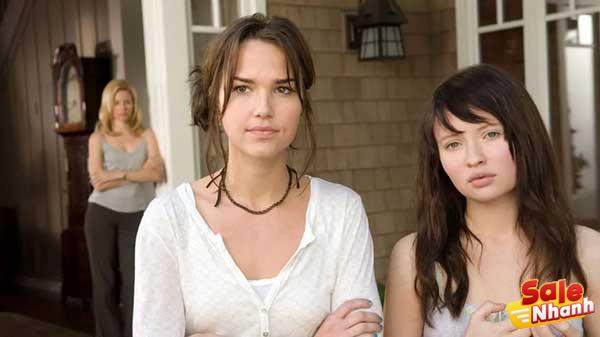 Anna was curious to meet Matt. But Matt didn't come that night. Anna has nightmares about Matt, and the next morning Matt's body is pulled out of the water in horrible conditions. Local police said Matt fell from the boat and drowned.
Alex and Anna think again it's Rachel. They also find out who Rachel really is. How shocked the sisters were to learn of Mildred Kemp, a nun who killed the children she cared for because of her obsession with her widowed father.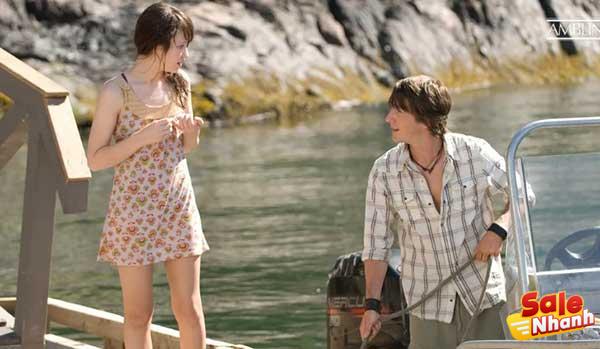 While Steven goes on a business trip, Alex and Anna try to gather evidence that shows Rachel is Mildred in disguise and intends to call the police. But Rachel caught them first and drugged Alex.
Anna ran away and went to the police. However, no one believes him because of his previous ODGJ status. He was picked up by Rachel again. Then what happens after that, huh? Who is Rachel really? Is it true that he killed Alex and Anna's mother?
Review of the movie The Uninvited (2009)
Remake from Korean horror movie
In case you didn't know, The Uninvited is a remake of the Korean horror film A Tale of Two Sisters (2003). I haven't seen the original movie myself, so I can't compare which one is better. However, I watched The Uninvited over and over again because I loved it. In my opinion, the plot of this movie is really shocking.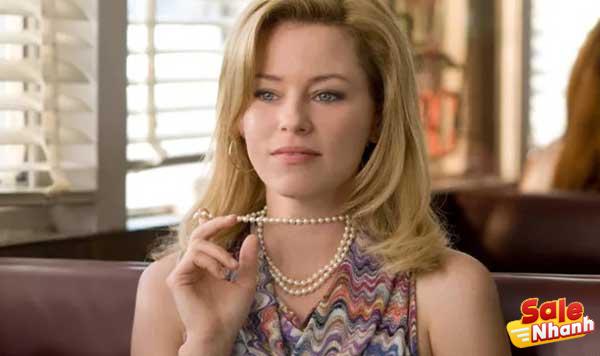 The story and atmosphere built by The Uninvited are enough to make the audience shudder. Although in my opinion, this movie belongs to the psychological genre – horror rather than horror, because the spice of horror is very little.
I even forgot that this is a horror movie. That's why I was surprised to see there are 'ghosts' and pitfalls that in my opinion really ruined the whole movie which was already thrilling.
Great acting by Emily Browning
Emily Browning is an Australian actress. He was 18 years old when filming this movie. Even though she looks so young, because the role of Anna is actually 14 years old, and Emily is still suitable to play the aged ABG.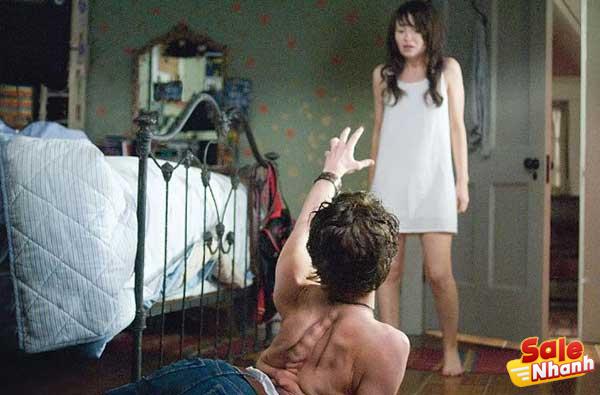 Physically, Anna is really fit to be a 'hero' character in a horror movie. She is beautiful, innocent, has been through a lot of pain and has a bad character (as a stepmother). Anyway, people won't think that Anna is the real bad guy.
Emily's acting ability is undisputed. Because he has been acting since 1998 through the TV series The Echo of Thunder. In fact, it's not just Emily, the entire cast delivers a capable performance. As Elizabeth Banks plays Rachel.
How Rachel convinces that she is only good to Anna and Alex because she loves their father. How convincing is Anna to make the audience fool with her innocence that she is a good child.
Shocking revelation
I watched this movie for the first time when it was released, it was in 2009. At that time, watching movies with plot twists made my mind explode. But, after growing up and re-watching this movie, I still love the story.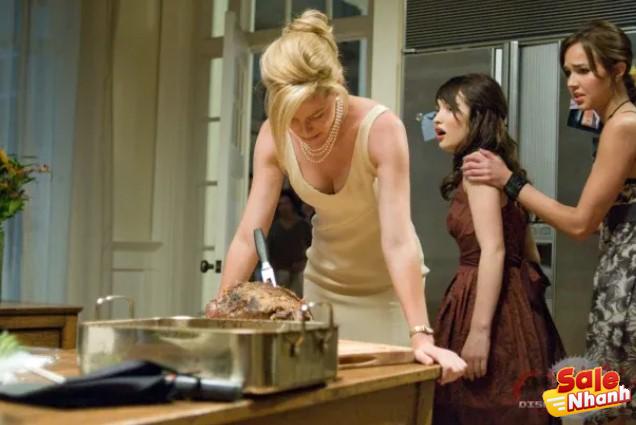 When flashbacks reveal that Anna was hallucinating about Alex, because Alex actually died with her mother in the real incident. That's why Alex is only around when he's with Anna, people don't care about Alex, and people think Anna is still mentally ill when they talk about Alex like her sister is alive.
It was also Anna who killed Matt because his ex knew that Anna's mother and sister died through Anna's fault (and not on purpose). However, Anna still wants to blame Rachel for her mental instability. So in the end Matt was killed by Anna.
Rachel, who isn't really Mildred, is also killed by Anna. Rachel is just an ordinary nurse who changes her name to get rid of her toxic ex. Not because she's Mildred in disguise.
I thought it was just Anna's hatred for her father, who had deliberately cheated on her sick mother with Rachel, her mother's nurse. He also has a deep sense of guilt for causing the chalet explosion and fire, which killed his mother and sister. That's what made Anna like this.
Too bad again, when Anna is back at the mental hospital she meets her 'neighborhood' patient who turns out to be the real Mildred Kemp! So, did Anna really know Rachel wasn't Mildred in the first place? But he pretended not to know because he hated the woman who became his father's mistress.
Yes, that is most likely the case. Why was Anna able to get rid of RSJ in just 10 months? Because he manipulated his own psychiatrist. At the hospital, he may have talked to Mildred and come up with a gruesome scenario that could get him out of the loop even if he kills Rachel.
This movie proves that stepmothers aren't always evil, and that the main character's beauty and innocence are not necessarily good. The shortcoming of this movie is to add a horror element with surrounding ghosts and small shots. All of that has nothing to do with Anna and what's going on in her head.
Overall, despite the horror of ghosts, this movie is fun to watch. Although there is a little spice of drama , but still feel thrilling . Did you like this movie? What do you think of the movie Uninvited? Share in the comments column, come on!
Salenhanh – Product review blog
Address: 115 Nguyen Van Qua, Tan Hung Thuan Ward, District 12, Ho Chi Minh City
Website: https://salenhanh.com/en
Mail: Salenhanh.com@gmail.com
#salenhanh #Reviewsalenhanh