This time we'll see a different perspective on refugees from a conflict-ridden country, Syria, laid out in an inspiring and moving story in the latest Netflix series 'The Swimmers' . ' The film premiered at the 2022 Toronto International Film Festival on September 8, 2022 and was released in select theaters on November 11, 2022.
The screenplay for 'The Swimmers' was written by Jack Thorne and Sally El Hosaini. Sally is also the director. The film stars Nathalie Issa, Manal Issa, Ahmed Malek, Ali Suliman and Katherine Alloush.
The film focuses on the journey of two sisters Sara Mardini and Yusra Mardini to Germany to focus on training skills in the sport of swimming. Both have aspirations of participating in the Rio Olympics in 2016.
The Swimmers (2022) movie synopsis
'The Swimmers' tells the story of two sisters named Yusra Mardini (Nathalie Issa) and Sara Mardini (Manal Issa). Both are swimmers from Syria, a country in turmoil because of the war.
A strong desire to change their fate so that their swimming career would be bright led both of them to decide to try to become immigrants to European countries. In Syria itself, both received their education directly from their father, who was also a swimmer.
Both were trained with the discipline to be able to compete in the athletes' dream event, the Olympics. However, this hope was dashed in 2014. Syria has gone through a very bad war, so the safety of its citizens is uncertain and cannot be protected.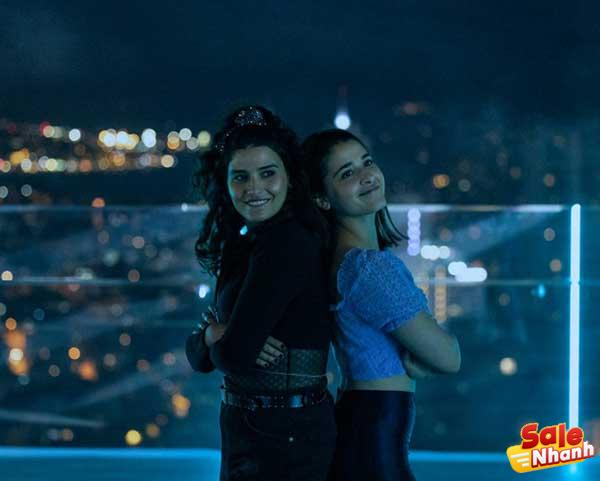 With great determination, Yusra and Sara asked their father's permission to go to Germany by crossing Lebanon, Turkey, Greece and Hungary. Part of the effort was even made by swimming in the ocean and using rubber boats.
Of course they weren't alone as many other survivors were also involved, and when they reached European soil, it can't even be said that their lives there were safe, there were still many twists and turns to face. face. Sleeping under a highway bridge is an option for a night's rest.
They must also then join immigrant-smuggling vehicles to pass state border checks. Until one day, Yusra joined a swimming club in Germany and started training to participate in the 2016 Rio Olympics. So, will Yusra achieve her dream?
The Swimmers movie review
Close brotherly love
The most prominent message in this film is the close brotherly relationship between Yusra Mardini and Sara Mardini. Played by actresses Nathalie Issa and Manal Issa, who are also siblings, the two managed to show the warm and intimate side of Yusra and Sara's relationship.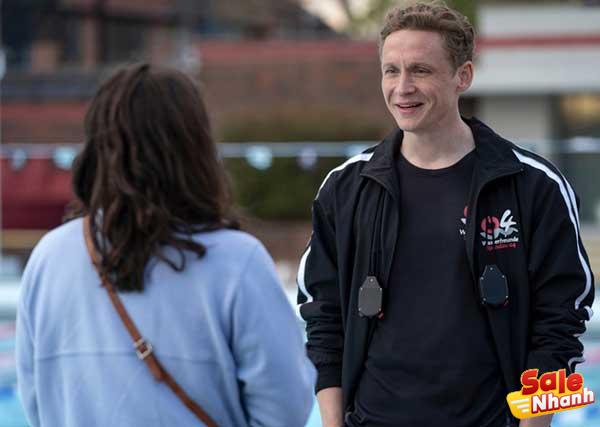 Since siblings don't always get along, neither do Yusra and Sara. They face many different conflicts, one of the strongest is the difference of opinion. It would be very thick if Sara was stubborn, wild, expressive and free. Of course this is inversely proportional to Yusra's personality.
However, both are really stubborn. The difference is, Yusra is quieter and has a calm and gentle demeanor that he doesn't hesitate to show to those around him. This also made his father love him even more, even though he also loved Sara.
So will this difference be a big deal? Of course not, how could the two of them build a strong and very close harmony, and then unite through the acting of two beautiful actresses, creating a fun chemistry. Fun but also full of emotions.
Oh, let's not forget Nizar (Ahmed Malek), their male cousin, who always accompanies the two on their trips. The three of them take care of each other and are always supportive. Family meaning is very important to them, far from their hometown, Nizar, Sara and Yusra have never let go of each other's hands.
The dark side of the refugee journey
Who here has seen 'The Swimmers' and was surprised to see how refugees struggle to find asylum? Yes, it is clear that in addition to presenting the inspiring stories of Yusra and Sara Mardini, this film also shows how dark the journey of the refugees is.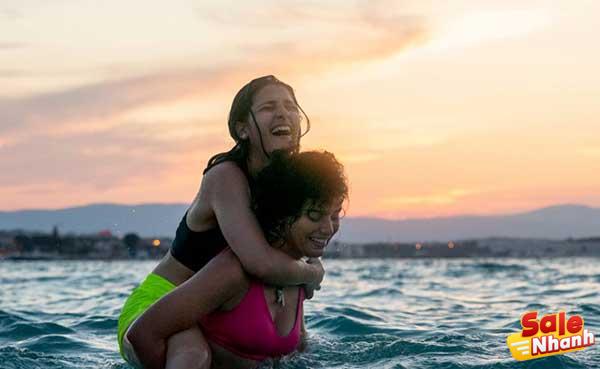 They were repeatedly deceived, had to take care of each other, avoid being locked up by the local police, were discriminated against by local residents, and there were people who took advantage of refugee women by bad tricks. intent.
Expressed clearly, touching people's hearts. Struggling to cross the sea with a rubber boat full of people until it is over capacity, what can they do but accept with open hearts? Protest? No, no, they can be arrested and deported back to their home country.
Almost the entire film shows how refugees seek asylum. There are mothers who are willing to bring their children along, there are also small families who decide not to follow their path because they feel they will not succeed.
Faced with so many obstacles, you can't even imagine how they overcame them all? Although the government eventually provided a free bus service to take the group of refugees to a special camp, record all their names and prepare all necessary means.
Even if you have to share it with many people, it's okay. Their journey has finally come to a point where everyone can breathe a sigh of relief, can smile and hug each other. There is so much that can be learned from the trip that Sara decided to become one of the people helping the refugees, so that they don't get cheated or have trouble applying for asylum.
So the struggle will be easy? Of course not, but can that stop Yusra, Sara and their friends' struggles? With the movie 'The Swimmers' starring, it seems that this struggle continues to this day.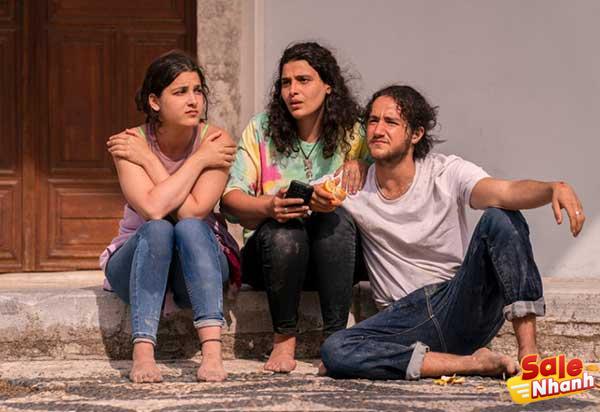 Conclusion of the movie The Swimmers
'The Swimmers' is one of the must-see shows, because it offers many inspirational stories that can instill a sense of enthusiasm in fighting for everything. Drawing stories from Yusra and Sara Mardini's personal experiences, this film has its own sentimental value.
The closeness built through the brotherhood of Yusra and Sara is also shown very well through the acting of the sisters Nathalie Issa and Manal Issa. 'The Swimmers' also shows the dark side of the refugee journey. Don't miss this movie, OK, Cilers!
Salenhanh – Product review blog
Address: 115 Nguyen Van Qua, Tan Hung Thuan Ward, District 12, Ho Chi Minh City
Website: https://salenhanh.com/en
Mail: Salenhanh.com@gmail.com
#salenhanh #Reviewsalenhanh