Henry gets an opportunity from Mark to help the police uncover the drug trade. The two of them immediately became best friends. Mark introduces Henry to both the criminal organization and the police so that he knows his role in this undercover operation. But what Henry didn't expect was that Mark had another secret plan.
The Stranger is an Australian crime thriller film produced by Thomas M. Wright, released internationally by Netflix on 19 October 2022.
The film's story is based on a police investigation into the disappearance of Daniel Morcombe in 2003, preceded by Kate Kyriacou.
This movie has a plot told in a non-linear way. Usually movies like this will require us to think hard. Is it really so? Check out the following review for a full review of the movie.
The Stranger movie synopsis
Release year 2022
Genres Crime , Drama , Investigation , Police Litigation , Psychological , Horror
Director Thomas M. Wright
Cast Joel Edgerton Sean Harris Jada Alberts Cormac Wright Steve Mouzakis
Henry Teague met Paul Emery on a bus ride home. After an in-depth conversation, Paul, a disguised cop, asks Henry to join him. As long as he doesn't engage in violence, Henry agrees.
A few days later, Paul introduces Henry to Mark, also an undercover cop. Paul was transferred to another case by his superiors, so now Henry is accompanied by Mark on his mission.
Mark immediately took Henry to the headquarters of the criminal organization where he worked. Mark insists to Henry to be honest about his past, especially his criminal record.
Henry said he has been to prison several times but for minor crimes, not major crimes. Afterwards, Henry is also taken to the secret police headquarters that oversees their mission and is introduced to all of his colleagues.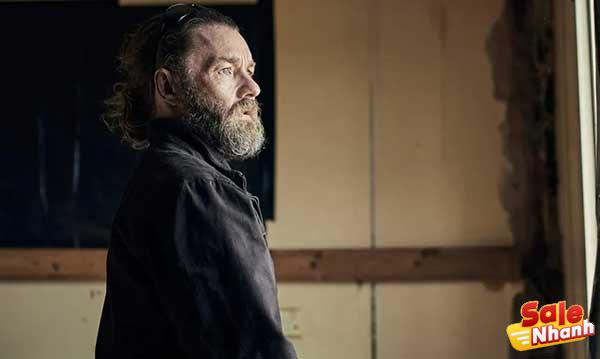 Henry is then given a new identity and passport to participate in this secret mission. Mark and Henry then began going through one drug deal after another every day.
They also remove traces of Paul's departure from the criminal organization by following his unit's script. John, the head of the secret mission from the center, comes to see Henry. His tough nature made Henry tremble.
One day, when Mark went to pick up Henry at home, he wasn't there. Mark immediately reported Henry's disappearance leaving everyone on the mission extremely frightened.
It turned out that Henry had bought a plane at the airport for the purpose of transporting drugs with money from the business they were running.
After Mark found Henry, one of his fellow police officers presented him with a subpoena from Queensland. Henry thought his last case was over, but it turns out he's found new evidence. Mark was a little annoyed that Henry wasn't being honest with him.
Mark then takes Henry to a hotel where John wants to meet them. They entered the room in a tense situation. John stresses that the case Henry is facing may affect their secret mission, but he can help if Henry is honest with him about his case.
What mission did Mark and his partner actually perform? Will Henry confess his crimes to John? Keep following the tension and undercover mission of the Australian police in uncovering the biggest murder case in their country's history by watching this movie until it's over.
The Stranger movie review
Unravel the mysteries of Australia's toughest murder cases
At first, we wouldn't suspect that The Stranger isn't based on a true story, but just an ordinary crime thriller. We think Henry was just involved in a secret police mission to catch a gang of drug dealers.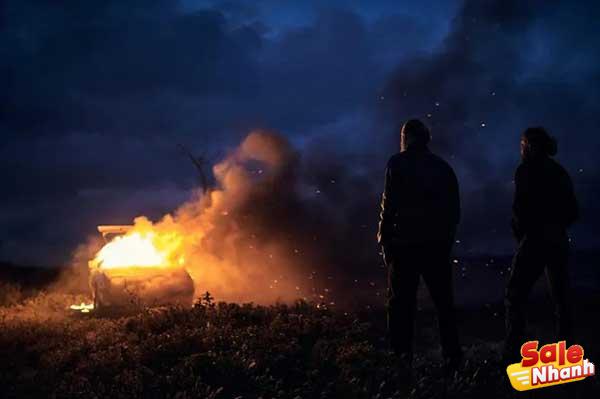 But it turns out, after following Mark's journey in teaching Henry to carry out his day-to-day tasks, we're just beginning to understand that Mark has a different agenda related to Henry. Mark is tasked with leading Henry into a trap to get a confession from him.
In fact, the story of the film is inspired by the largest missing person case and murder ever investigated by the Australian police. A 13-year-old boy named Daniel Morcombe was the victim of a brutal murder after being declared missing in 2003.
The police investigated this case for 8 years and only succeeded in arresting the killer in 2011. The perpetrator, Brett Peter Cowan, who is shown in this film as Henry Teague, was once arrested but not adjudication due to lack of evidence.
Then, the police go on a secret mission that leads Brett into a crime drama that eventually leads him to admit his crimes. We only became aware of this secret mission when Mark temporarily lost track of Henry.
The support team behind him immediately regrouped and plotted the next strategy to complete the mission before losing Henry again. It turns out that Mark is not an undercover cop trying to crack down on a drug syndicate, but a trap for Henry.
Mark had managed to gain Henry's trust with certain words and manners, as well as guaranteeing a suitable reward if he successfully carried out this secret mission.
And after Henry confessed his crime, the police opened a big search in the mountainous area according to the clues obtained from Henry.
Mark and Henry's Soul Struggle
As an undercover cop, Mark must keep his identity as secret as possible. Throughout the movie, he doesn't even mention his real name.
And this task is very heavy. Besides having to win Henry's trust, she must also be able to protect her mental health from the influence of her new friend.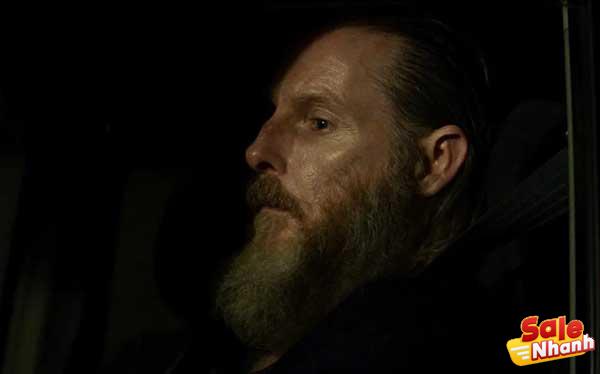 On several occasions, Henry tried to approach Mark sexually, such as asking him to dance and put his hand on Mark's thigh. But because Mark was strict with him, Henry took his friend seriously and didn't continue.
From there, we got a rough idea that Henry had a sexual disorder and that he might be a sexual predator. Furthermore, the victim of the murder was a 13-year-old boy.
From here we begin to get clues that Henry is the culprit of the murder. And it turns out, the little thing that Henry did to Mark also gave him a mental breakdown.
She begins to worry a lot about her young son and begins to have nightmares that seem real. Once he even had a dream within a dream. This proves that the mental burden that Mark has to bear is very heavy.
While Henry, who was looking for a new life, seemed to have found it when he met Mark. He always tells Mark the truth, even though there are some things he still hides. He was quieter with empty eyes, but when he told a story it was hard to stop.
And this comes in handy when he has confessed to his crimes. He does not stop talking about everything he has done for his victims, even revealing all of it in detail.
In this way, the police can easily locate the search and assemble the evidence and theories that have been developed so far.
Interesting plot with smooth acting
The Stranger has a desolate and barren atmosphere. With a plot presented non-linearly and jumping from story to story, we keep focusing our minds on reading direction.
At first, it can be a bit confusing to connect Mark and Henry's story to the investigation conducted by the police.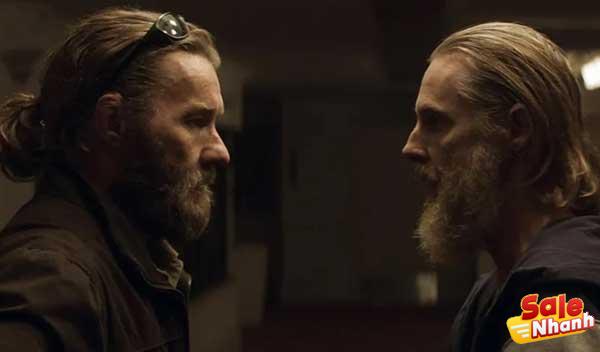 However, as the mists of mystery begin to unravel, the two sides of this story begin to converge to a point where we'll marvel at the intelligence of this Thomas M. Wright-edited manuscript.
In addition, this 1 hour 57 minute film is also supported by the acting strengths of the two main actors Joel Edgerton and Sean Harris.
Sean Harris has succeeded in portraying a character with a mysterious but innocent impression. His presence on screen can make us uncomfortable with his unpredictable demeanor.
It makes us almost empathize with this brutal killer, who mutilated and buried his victims separately without leaving any trace.
Meanwhile, Joel Edgerton appeared equally polished. With him, we were swept away by the mental burden he carried, especially his great concern for his son's safety.
Even at the time of cleaning up the crime scene where they found his body, Mark looked so distressed and couldn't hold back his tears.
But Mark must not show this mental burden in front of Henry. He must always appear cold and resolute, although inside he is very anxious for the success of the mission.
Admittedly, Joel Edgerton's performance in this dark cinematography is one of his best.
The Stranger is a simple movie with an unusual concept in telling a story. We must think in advance that the scope of the story is only about the crime we are used to seeing, which is busting drug cartels.
But in the final third of the film, it turns out that we are faced with a story that reveals the biggest murder case ever in Australia.
With a clever non-linear plot and solid acting by the two main actors, this movie is truly worth watching.
Especially since Netflix has released so many disappointing movies lately, this movie is here to prove to Netflix that they are still committed to recommending good quality movies.
If you like crime movies, especially those about crime investigations, then The Stranger is a must-see and must-see movie. You can watch it on Netflix right now, huh!
Salenhanh – Product review blog
Address: 115 Nguyen Van Qua, Tan Hung Thuan Ward, District 12, Ho Chi Minh City
Website:  https://salenhanh.com/en
Mail: Salenhanh.com@gmail.com
#salenhanh #Reviewsalenhanh