Wrapping up the first season with both emotional exhaustion and tension, The Rain Season 2 airing a year later is ready to entertain you once again. Of course, the plot is filled with surprising twists and turns. Especially what happened to Simone and Rasmus.
Simone must continue her journey to find a vaccine against Rasmus infection. Between it is a lot of interesting conflicts between old characters and some new characters. If you're more curious, in the meantime, you can read the recap and first review below! Keep reading until it's over!
Summary of The Rain Season 2
Release year 2019
Genres Drama , Family , Mystery , Post-apocalypse , Psychological , Science Fiction , Teen , Horror
Miso Film Production
Director Kenneth Kainz , Natasha Arthy
Cast of Alba August Lucas Lynggaard Tønnesen Mikkel Boe Følsgaard Lukas Løkken Jessica Dinnage
After meeting the other survivors, Simone and Rasmus finally get out of the bunker. Before that, due to mutual vigilance, tension between the brothers and the group of survivors ensued. They are Martin (Mikkel Følsgaard) and Patrick (Luke Løkken).
It was later discovered that Martin was a soldier tasked with maintaining isolation lines when the virus outbreak began to strike. The two, Martin and Patrick must ultimately survive by killing those deemed dangerous.
Until they reach Simone and Rasmus' bunker. Simone then finds her father's phone. The tough girl then finds out quite important information regarding her father's whereabouts.
Dr. Frederik will likely be at Apollon's headquarters in Sweden. Simone informs Martin of this, that she and Rasmus will find their father. Dr. Instead, Frederik asks them to leave immediately because otherwise Rasmus will be in danger.
He will be killed for his brain and marrow. During this time, Dr. Frederik tells Apollon that his two children died to save Rasmus and Simone.
The story continues when a doctor making gauze for Rasmus becomes infected and dies. As a result of this incident, Frederik learned that the virus had mutated. Rasmus then becomes the carrier of a virus that must be stopped in order to save the world.
Season 1 ends when Simone, Rasmus, Martin, Patrick, Lea and Jean then escape from Apollon's headquarters. Tension ensued when Dr. Frederik tries to shoot Martin to stop them from leaving. Thomas (Jacob Luhmann), a man from Apollon, tells them that the nutrients provided contain microscopic nanocapsules.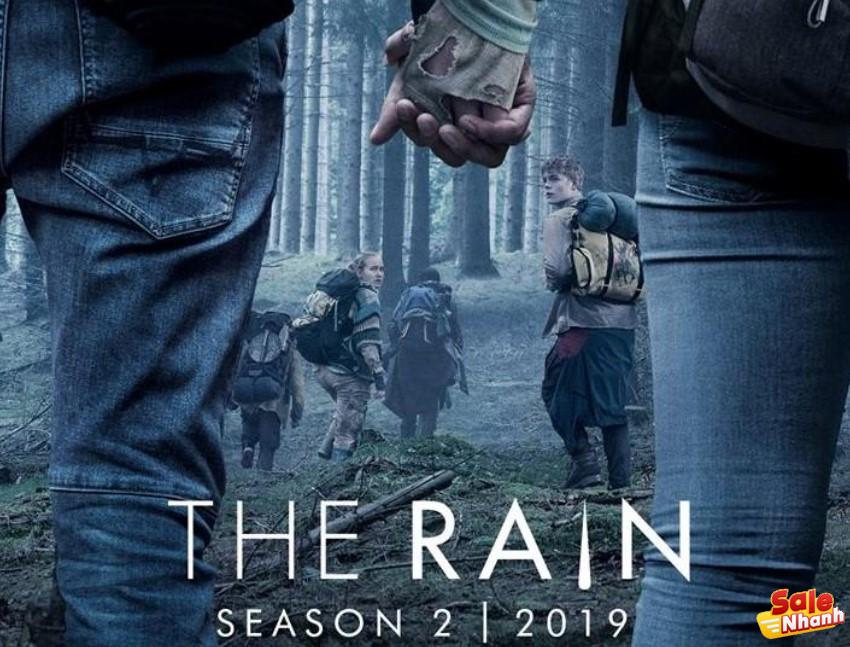 None of them were allowed to leave except Simone and Rasmus. But what happened they ran away neatly. The Rain Season 2 begins with the pursuit of six men by the Apollon army. They were later arrested and reunited with their father.
Unfortunately, while giving instructions to help Rasmus find a cure, his father was shot dead by Apollon's soldiers. In a state of extreme grief, they must continue to flee and arrive at the willed place by Dr. Frederik.
Simone and Rasmus and the rest finally reach a base, where Apollon scientists are testing a vaccine for the virus. Rasmus then ran the test. Unfortunately, Rasmus, who was fed up with the pain of the test, accidentally released the virus and killed everyone in the lab.
How will Simone and Rasmus' adventures continue? Can Rasmus get rid of the deadly virus that harms those around him? The Rain Season 2 is ready to take you to the next season.
The Rain Season 2 movie review
Full of surprises
If you were mesmerized by the suspenseful plot of the first season, then The Rain Season 2 will plunge you into an increasingly adventurous story filled with unpredictable plots and full of surprises. It begins with Simone and Rasmus, who must flee again because it turns out that their lives will be in danger if they stay at Apollon.
Another surprise in this second season was when it turned out that Dr. Frederik had prepared something for his children, just before he was killed by Apollon's soldiers. The plans had to be rearranged, courage, recklessness and the will to survive were their main capital.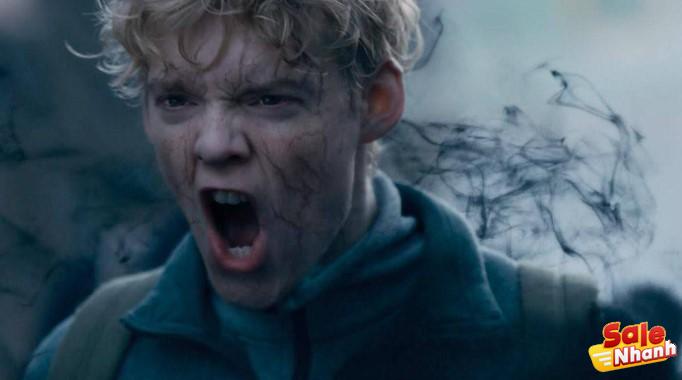 Until the episode in The Rain Season 2 is over, you will still find some plot twists that further increase your curiosity about the continuation of the story in the sequel. If you still have doubts, you can prove it yourself. The second season has fewer episodes than the first season. So it's pretty brief for those of you who are busy but still want to watch.
Emotions with Romantic Spices
Continuing the emotions between brothers and sisters, this time it is the father who sacrificed his life, making The Rain Season 2 still highlight the human side of each person despite being in love. emergency situation. In the first season, we grieve for the sacrifice of our mother, in the next season, Dr. Frederik did just that.
These sacrifices make the storyline of this series both tense and emotional. The audience felt the loss that Simone and Rasmus had to go through. It is interesting that in the second season, emotions are expressed not only between brothers, sisters, brothers and parents, but also begin to develop and relate to other characters.
You will find Rasmus, who begins to have romantic feelings for a girl. Likewise Simone, who needs someone as strong as Martin to help her through this. Such a feeling can be found in some scenes in the not-so-excessive parts.
New character coming soon
The story is developing, there will definitely be more characters. The same is true of The Rain season two. If in the first season you felt close to Rasmus, Simone, Martin, Patrick, Lea and Jean, this season prepare to get to know some new characters.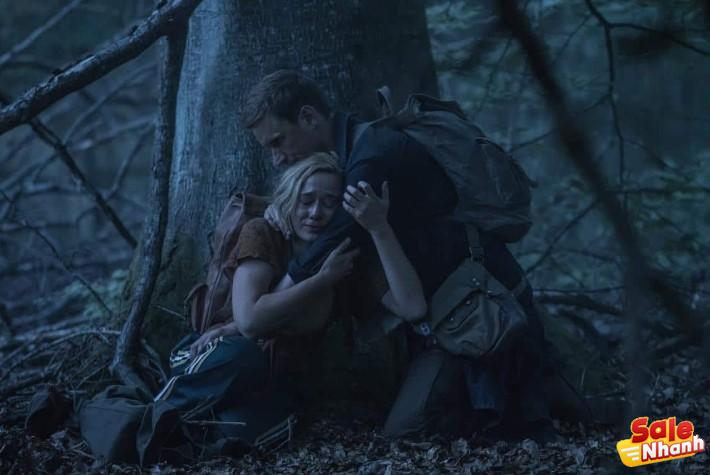 These characters of course also play an important role in the continuity of the story. One of them is Sarah. She is Jakob's sister; An expert had to die because Rasmus accidentally released a virus in his body. Sarah is said to be a girl who is often ill.
However, Sarah has the power to threaten Simone, Rasmus, and the other members. In later episodes, you can be annoyed and at the same time feel sorry for the character. Because he and Rasmus are involved in a special relationship.
Puzzle for the sequel
It's great to be able to follow this series from season one to season two. However, you must complete it by completing the third season. In The Rain Season 2, the story details bring the audience into the puzzles of season 3.
Concluding with the surprises of the second season, the third season of the Rain Passing series will be presented with an increasingly condensed story. Challenge after challenge Simone, Rasmus and friends: are they still strong and solid or are they more divided?
The journey of a brother and sister to survive the threat of a deadly virus in The Rain series is one of those regrettable stories not to be missed. Watching it in itself can be entertaining as well as learning something that life really is about sacrifice and struggle. Instead of talking a lot, you should just watch it right away. Have you prepared snacks yet?
Salenhanh – Product review blog
Address: 115 Nguyen Van Qua, Tan Hung Thuan Ward, District 12, Ho Chi Minh City
Website: https://salenhanh.com/en
Mail: Salenhanh.com@gmail.com
#salenhanh #Reviewsalenhanh