The adventure story of Nick Lowell, a former US Marine who joins a yakuza clan after World War II in Japan. The Outsider is a Netflix original that became the directorial debut in Hollywood for Danish filmmaker Martin Zandvliet, who cast Jared Leto as the title character.
An American-Japanese joint production, this film takes place in post-World War II Japan, specifically in 1954. This film presents the rivalry between yakuza families vying for territory. and the plots of treason in it. It looks like this movie promises a lot of bloody showdowns. Really? Check out our review of the movie, which was released on March 9, 2018.
Synopsis of The Outsider (2018)
Release year 2018
Genre Action , Adult , Crime , Drama , Law , Mafia , Mature , Police proceedings , Horror , Violence
Director Martin Zandvliet
Cast Jared Leto Kippei Shiina Shioli Kutsuna Tadanobu Asano Nao Omori
In 1954, Nick Lowell, a former US Marine, became the only foreign prisoner at the Osaka prison. He saved Kiyoshi, another yakuza prisoner, from being killed. After Kiyoshi is released from prison with a suicide plan, Nick is released from prison thanks to the efforts of Kiyoshi's yakuza clan on his promise and their gratitude.
Nick proves his competence and loyalty by performing various tasks assigned. Most of them are acts of murder and torture, such as his first assignment to negotiate with an American businessman, which ends in bloody torture when Nick smashes a typewriter. letter on businessman head.
The Seizu clan from Kobe burst into the Shiromatsu clan's nightclub and tried to intimidate them. Nick's spontaneous actions almost led to a bigger fight, if it wasn't resolved immediately. Kiyoshi then settled Nick in a proper apartment and gave him a suit, making him one of the most trusted men in the Shiromatsu clan.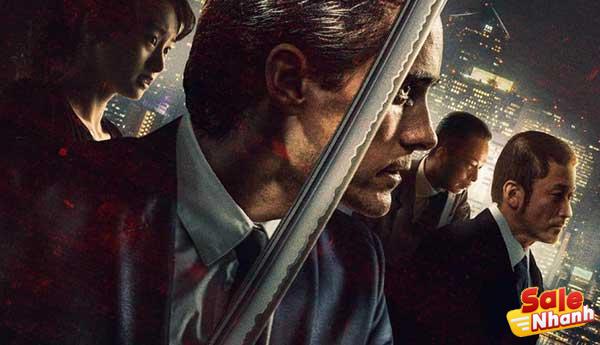 Nick sinks deeper into the life of a yakuza member. He had an affair with Miyu, Kiyoshi's sister, tattooed irezumi all over his body and once chopped off two of his fingers as a form of apology to his clan leader. It didn't take long for him to gain the sympathy of the clan chief, who later considered him one of his adopted children.
The leader of the Seizu clan made an offer for the leader of the Shiromatsu clan to retire and transfer power to his clan. This offer was rejected, causing tension between them to escalate. Nick encounters a US Marine who is trying to blackmail him by threatening to denounce him to the Military Court. Nick also killed him.
Miyu is bullied by Orochi, a member of the Shiromatsu clan who is also her former lover. Nick intends to take revenge but is stopped by Miyu when he tells her that she is pregnant. Nick tells Kiyoshi the truth about his relationship with Miyu and Kiyoshi then gives Nick a pair of samurai as a symbol that he gave his sister to Nick.
Nick saves the clan leader from an assassination attempt, but kills Kiyoshi instead. Nick proposes an action plan to kill several members of the Seizu clan as a deterrent to the anger of the Shiromatsu clan leader. The Seizu family proposes a meeting at the harbor but it turns out to be a deadly trap. Orochi betrayed and killed the leader of the Shiromatsu clan.
Nick, who was shot in the leg during the incident, later avenges Orochi's life by challenging him to a samurai duel. Orochi refuses and insults him, then makes Nick pull out his samurai and kill Orochi. The leader of the Seizu clan asks him to leave. Nick becomes the leader of a new yakuza clan along with the rest of the Shiromatsu clan.
The Outsider movie review
Too many holes in the story
The original premise of The Outsider is a giant story about a foreigner who joins the yakuza clan. But after finishing the film with a duration of 2 hours, the impression of it was completely absent. There are no large-scale skirmishes like in The Last Samurai (2003). In fact, each action scene only appears for a few seconds.
If you look at director Martin Zandvliet's track record, his first two films were both in the dramatic genre and it was only with the hugely successful third film, Land of Mine (2015), that he entered the field. War genre with some pretty tense episodes. scene. However, no action scene in The Outsider is too intense, let alone memorable. Everything tasted flat and bland.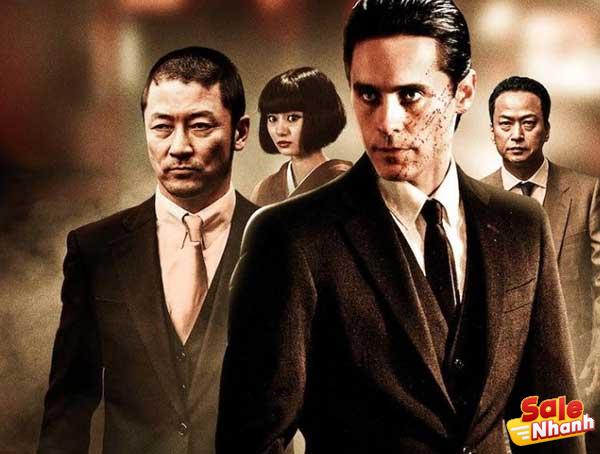 The idea of ​​a foreigner joining a loyal member of a group is too cliché and is often repeated in various films. Yet another movie with the same premise and below-expected results, just a futile act. Dances with Wolves (1990) and The Last Samurai are two of the best movies with the same premise.
Andrew Baldwin as the screenwriter left a lot of holes in the story. Although this movie is long, it can't say much about the main character's background, so we can't stick with this character, let alone sympathize with him. Although this element is one of the most important elements in a movie.
For example, it is not known exactly why Nick was jailed. After running halfway through the film, only a glimpse of his past is revealed by the appearance of a Marine who used to be in the same unit as him. The character briefly played by Emile Hirsch seems awkward and abrupt. And why Nick was taken into custody is still unclear.
Jared Leto's pathetic performance
After winning the Academy Award for Best Supporting Actor through Dallas Buyers Club (2013), Jared Leto has yet to deliver a convincing performance, instead he falls short when he plays a character he can't. even on a large project.
Leto failed to show the Joker's frenzy in Suicide Squad (2016), so Joaquin Phoenix was cornered to play him in Joker (2019). But fortunately, Leto was still given the opportunity to play the Joker in Zack Snyder's Justice League (2021) after his entire scene in Justice League (2017) was not shown.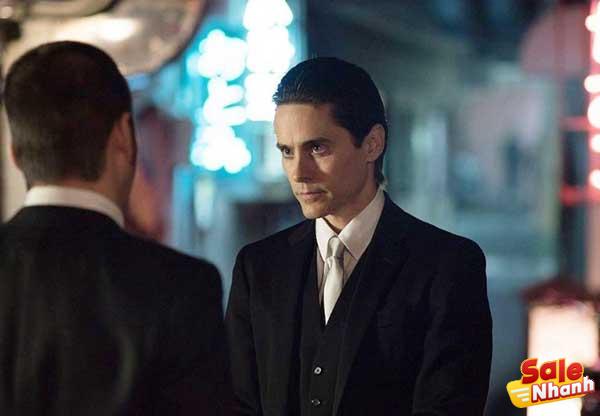 In the next big project, Blade Runner 2049 (2017), Leto did not perform very well. Then now he plays a yakuza character, also still to a sad degree. Leto appeared as stiff as a statue with lifeless eyes, as if his mind was on another movie while filming this one.
With a very thin appearance, even his cheekbones look sunken, he is said to have many skills in fighting and using weapons. Due to the lack of context, the action seems really unconvincing. He can quickly pull out a samurai and wound his opponent's neck, then kill him without us seeing how he learned that sharp weapon.
Accuracy and detail of Yakuza life
In addition to all these flaws and weaknesses, The Outsider has a good representation of the yakuza members' lives, in fact tending to be precise and detailed. We are introduced to some group rituals, such as yubitsume, whereby cutting off a finger as an expression of apology and loyalty. And also the ceremony of appointing the elite ranks of the yakuza clan.
The members' lives are well represented, such as always wearing suits, enjoying bathing in the bathtub, hanging out in nightclubs and of course committing murder. At the very least, this is the factor that can save this movie from the worst score.
For those of you who like suspenseful and gory action movies, this movie should probably be on your watch list, although you might be a bit disappointed by the ending. Actually the movie isn't that bad, even IMDb gives it a 6.3 even though the Metascore is worth 30, which shows that the movie wasn't loved by film critics. So the choice comes back to you.
Salenhanh – Product review blog
Address: 115 Nguyen Van Qua, Tan Hung Thuan Ward, District 12, Ho Chi Minh City
Website: https://salenhanh.com/en
Mail: Salenhanh.com@gmail.com
#salenhanh #Reviewsalenhanh