In a month rife with horror stories and shows, with the record for the most shoots in a series and of course directed by a well-known director in the horror genre, 'The Midnight Club' instantly ie took a spot in the global Netflix Top 10 following its initial release in early October.
After the success of "The Haunting of Hill House" in 2019, followed by "The Hunting House of Bly Manor" in 2020 and "Midnight Mass" in 2021, director Mike Flanagan continues his directing by Lifting the story from the novel YA (Young -Adult) Christopher Pike's novel of the same name, 'Club at Midnight'.
For those of you who are fans of Flanagan's works, especially 'Midnight Mass', you will recognize some of the characters from his previous projects. With Flanagan in the director's chair, will 'The Midnight Club' be his latest dazzling work, or even his return? this is our review for 'The Midnight Club'.
The Midnight Club movie synopsis (2022)
Ilonka (Iman Benson), a smart girl and about to enter Stanford University, has to bury her dreams after being diagnosed with terminal thyroid cancer and has only a year to live.
Ilonka refuses to accept her fate. He researched everything related to his illness, and learned that there was a hospital, Brightcliffe Hospice, where terminally ill patients seemed to receive physical and psychological treatment. Moreover, he also discovered that there was a patient with the same disease as him who was able to recover and continue to live a healthy life.
Ilonka convinced her stepfather to take her to Brightcliffe. There, he meets a group of teenagers just like him, who gather at midnight every night to tell a macabre story.
Each member has to make an agreement when they join the club, i.e. whoever dies first, they will try to reach the others from the grave. After one of them dies, strange and unexplained events begin to haunt the rest.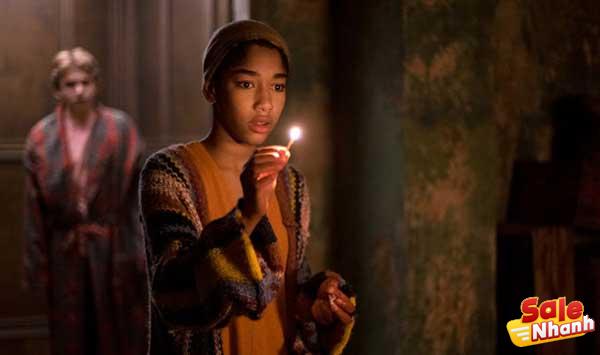 The Midnight Club (2022) Movie Reviews
A spooky anthology story that changes from episode to episode
Like the synopsis, 'Midnight Club' will be about a group of terminally ill teenagers who meet every midnight and tell creepy stories in each episode. Each club member has a scary story to share.
Stories are diverse in genre and quality. Starting from stressful, to boring and ordinary. But all the episodes are still interesting. The members of the club include eight children from different backgrounds.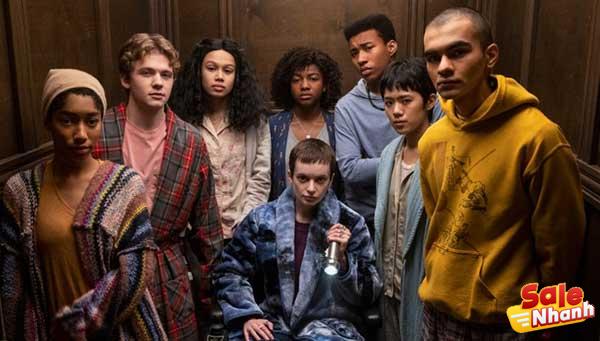 With 10 episodes, the audience has enough time to get to know 8 interesting members, especially the presence of prominent character Anya (played by Ruth Codd). Anya is a fierce girl.
He is angry with the world and his body, while everyone around him still finds reasons to love him. Also with the fairy tale about a ballerina who lost her leg due to an alliance with the devil.
Although aimed at a much younger audience, Flanagan is still clearly visible in this series. Flanagan has always been an expert in using horror as a platform to talk about deeply human experiences such as grief, loss, mental health, addiction, family issues, and faith. He has a special way we can philosophically think about life and death while being terrifying.
Similar to "Hill House" and "Bly Manor," these stories are a way or an outlet for these people to get rid of their memories of themselves and others as their time draws near. 'Midnight Club' jokes around with horror clichés with storylines, by pouring a bit of themselves into their spooky tale.
The story begins to go astray
While club members meet every midnight to share her stories, Ilonka remains true to her original mission of finding a way to get well, like one of her patients. you, Julia Jayne. This is where the plot of 'The Midnight Club' gets messy and rambling.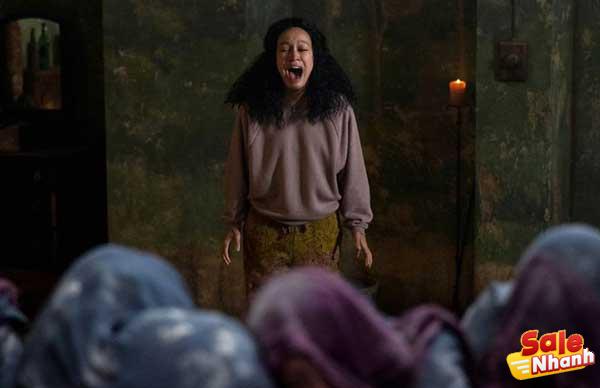 The story seems to focus too much on their horror stories, which, while there are contemporary mysteries to be solved, may be more interesting than their fairy tales, such as the religions being told. supposedly a healing ritual, and ghosts roam the corridors and stalk some children. Even by the end, the story leaves you with more questions than answers that frustrate you.
Conclusion The Midnight Club (2022)
'Midnight Club' presents various stories in each episode. Some are quite stressed, as are the average people. If viewed from a horror perspective, 'Midnight Club' has not been able to beat Flanagan's previous works, such as the 'House on the Hill' series which still holds the throne as the scariest. The stories don't really startle us with fear either.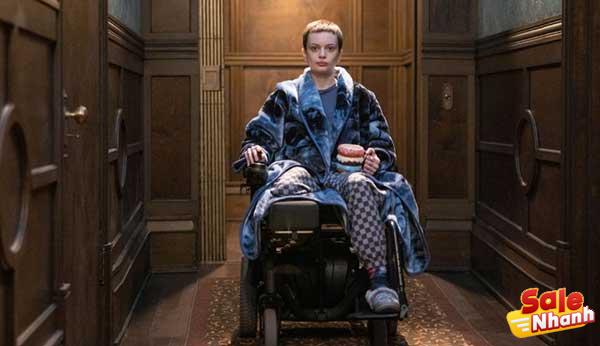 The mysteries in this series are also very interesting. A hospital with a mysterious setting, a cult that worships goddesses, someone who has been trying to recover from an impending death, which is unfortunately quite stingy to tell this season. Leaving many questions that can hopefully be answered in the next season.
Salenhanh – Product review blog
Address: 115 Nguyen Van Qua, Tan Hung Thuan Ward, District 12, Ho Chi Minh City
Website: https://salenhanh.com/en
Mail: Salenhanh.com@gmail.com
#salenhanh #Reviewsalenhanh