Mohamedou Ould Slahi himself is a Mauritian man who was detained for fourteen years, from 2002 to 2016, without any charges.
For those 14 years, Slahi was held in a US military prison, in the Guantanamo Bay detention center.
As one of the parties suspected of having ties to terrorist leader Osama bin Laden and the mastermind behind the 9/11 WTC attacks, Slahi is naturally among a large number of Muslims detained by the US government.
The film is directed by Kevin Macdonald, while MB Traven, Rory Haines and Sohrab Noshirvani handle the script, and the film also stars Tahar Rahim, Jodie Foster, Shailene Woodley, Benedict Cumberbatch and Zachary Levi in ​​the films. supporting role.
Trailer for the movie The Mauritian
Carrying a rather bold issue, this film received generally positive reviews from critics, both in terms of cinematography and acting.
This is evidenced by the 78th Golden Globe Awards, which made the film receive two nominations. Meanwhile, at the 74th British Academy Film Awards, "The Mauritianian" also won 5 nominations in several acting categories.
Undoubtedly, Macdonald's name seems to have resonated in the world of cinema, especially in documentaries. In 1999, he even won an Oscar in the category of Best Documentary for his film, 'One Day in September'.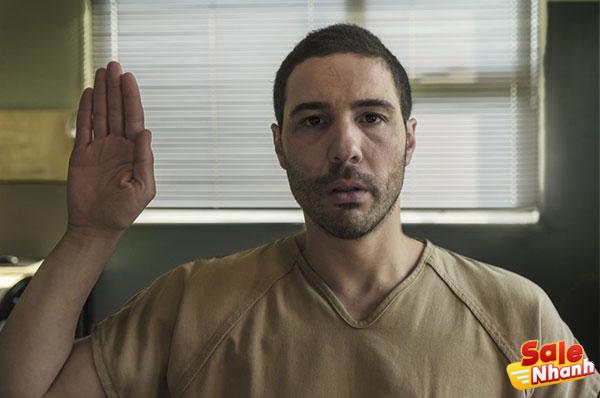 In 2012 and 2018, Macdonald also made documentaries about two famous musicians, Bob Marley and Whitney Houston.
So, for moviegoers who are curious about the touching story of Mohamedou Ould Slahi, don't forget to watch 'The Mauritianian' to have the best movie viewing experience of Salenhanh movie review !
The Mauritanian Movie Synopsis
In 2001, Mohamedou Ould Salahi (Tahir Rahim) was taken away for questioning by Mauritania police in connection with the 9/11 attacks. However, he never returned home. For 3 years, his mother did not know if he lived or died. Later, a story appeared in "Der Spiegel" confirming Salahi's presence in the US Guantanamo Bay detention center. He was declared the organizer of the entire 9/11 disaster.
The news reaches a legal activist and attorney, Nancy Hollander (Jodie Foster), who is an active participant in Salahi's case. Along with her assistant Teri Duncan (Shailene Woodley), Nancy visits Salahi in the Guantanamo Bay detention center, where there is no law against it except military law.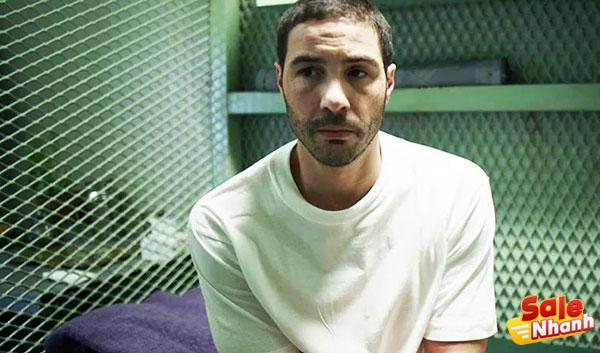 On the other hand, the government and military plan to sentence prisoners without trial. Their method of convicting was not written but simple, clear and crude justice by giving the suspects death. And to prepare for the prosecution, the military has hired the military prosecutor, Lieutenant Colonel Stuart Couch (Benedict Cumberbatch).
After Nancy meets Salahi, her standout show is the pursuit of justice for a man held in prison without evidence and a trial. She, in no way, believes or is trying to judge whether Salahi is a terrorist or an innocent man. However, when the story goes back in time, documenting Salahi's condition and treatment in the detention center, Nancy sees him as a man locked behind bars for no apparent reason.
She fights for justice and his freedom. But the war against the US military, government, and people in the states is emotionally connected to the loss of 9/11, so it won't be an easy one.
Reviews of the movie Confinement (Mauritania)
The plot of the movie is getting more and more advanced
The film is 2 hours and 9 minutes long, presenting a strong story from start to finish. The audience is actually invited to follow Slahi's various grieving experiences while being held at Guantanamo prison. The story is presented in a back-and-forth flow, so we get to see various flashbacks of Slahi during his struggle with Hollander.
It should be noted that, yes, The Mauritanian is a rather slow-paced film, especially in the first half. As a drama about legitimacy, The Mauritanian focuses more on dialogue and building empathy, so that the audience can really feel the hardships that Slahi went through.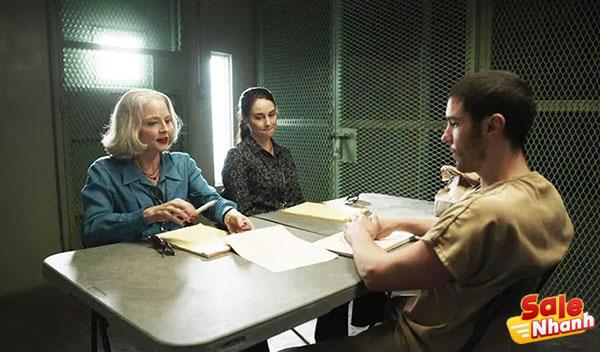 While it may not be suitable for all audiences, the use of slow pacing in The Mauritian's first half is really the right treatment for this film. Slahi's suffering and inner conflict that Hollander experienced were really conveyed clearly and made the audience drift away. When it comes to the second half of The Mauritian, the pacing starts to get faster and more intense.
As you step into the second half of The Mauritanian, you'll see how tortured Slahi was while in Guantanamo. The torture display on display is quite disturbing and will definitely make you more sympathetic to what Slahi looks like in real life. In fact, there are some scenes that can make you feel suffocated, as if you were part of Slahi's torture.
Tahar Rahim's acting as Slahi is so smooth
Mauritania stars many famous Hollywood actors, including Jodie Foster, Shailene Woodley, Benedict Cumberbatch and Zachary Levi. The appearance of the four actors certainly leaves no doubt. But of all, the appearance of Tahar Rahim, who plays Slahi, stole the most attention.
Information said, Rahim is a French actor of Algerian origin. Director Kevin Macdonald was quite excellent when choosing Rahim because the actor has a similar face to Slahi. Rahim's Slahi-like face is further enhanced by the actor's performance that really stands out in The Mauritanian.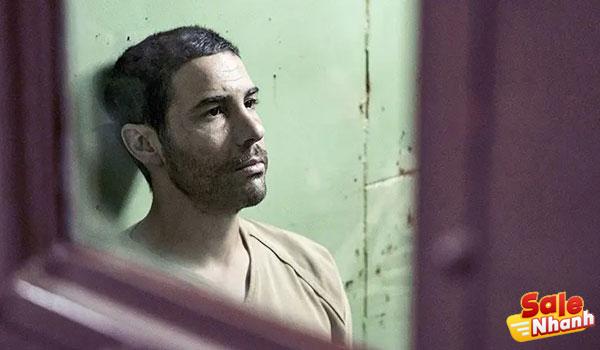 Rahim's best performance was when Slahi was tortured at Guantanamo prison. Slahi was beaten, psychologically tortured, sexually abused, until her family was threatened. All of this was done by the guards at Guantanamo prison so that Slahi admitted what he didn't do. The scene of being tortured by Slahi can make you increasingly sick of the legal injustices that still occur today.
Conclusion of the movie Imprisonment
Mauritanian is a film that shows an example of ruined legal justice that is still happening today. This movie seems to be a warning that there are still a lot of people out there fighting for their freedom. Interestingly, this movie closes with various shots showing Slahi's life in the real world.
After reading The Mauritianian movie review, do you want to see this movie? For those who have seen it, don't forget to share your opinion about this movie!
Salenhanh – Product review blog
Address: 115 Nguyen Van Qua, Tan Hung Thuan Ward, District 12, Ho Chi Minh City
Website:  https://salenhanh.com/en
Mail: Salenhanh.com@gmail.com
#salenhanh #Reviewsalenhanh