In a small coastal town in Italy, a Holocaust survivor who owns a daycare business accepts a 12-year-old boy who picked her up on the street. Oscar winner Sophia Loren stars in the film directed by her son, Edoardo Ponti, adapted from Romain Gary's novel The Life Before Us, published in 1975.
The Life Ahead (original title La Vita Davanti a Se) itself is the third film adaptation of this novel that has become an Italian-language Netflix original, which also becomes Sophia's return to acting. Loren after we last saw her performance in Nine (2009) with another row of beautiful women in the Rob Marshall musical starring Daniel Day-Lewis.
Surely you are curious about the performance of the actress who has become the definition of the word "beautiful" for women all over the world, right? Check out our review of this movie, which was released worldwide by Netflix on November 13, 2020.
The Life Ahead movie synopsis
Release year 2020
Genres Business , Crime , Drama , Medical , Slice of Life , Tragedy , War , Workplace
Director Edward Ponti
Cast Sophia Loren Ibrahim Gueye Abril Zamora Renato Carpentieri
Rosa (Sophia Loren) is an old woman who survived the horrifying Holocaust in World War II. He runs a daycare business in his apartment and is struggling to make ends meet. It was at that time, Dr. Coen (Renato Carpentieri) asks him to take care of Momo (Ibrahima Gueye), the street child he is taking care of.
With high fees from Dr. Coen, Madame Rosa accepts him, albeit with a heavy heart, because Momo has a tendency to be mischievous and beat him up on the street a few days before. Momo herself is a 12-year-old orphan who is an immigrant from Senegal. He is used to living on the streets and befriends drug dealers.
Due to the difficulty of educating the reckless Momo, Rosa assigns Momo to Monsieur Hamil (Babak Karimi), a Muslim shopkeeper she considers capable of educating Momo, to work there during the day. But besides that, Momo also deals in drugs and is trusted by the boss to hold the area thanks to successful trading.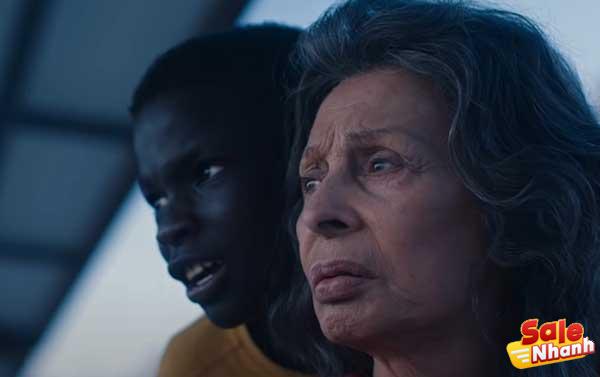 Although Momo finds it difficult to make friends with other children at first, like Iosef, over time Momo begins to develop her good qualities through the infusion of Monsieur Hamil's Islamic philosophy and her compassion. towards Mrs. Rosa, who often seemed to lose her temper and be quiet. without noticing the surroundings. Their relationship deepens when Momo finds a room in the basement.
Apparently this room is where Rosa cools off. It was in this room that he told Momo all his life stories, which made him even more empathetic. Momo realizes that her most difficult life is still easier than what Rosa has experienced before.
When Rosa was taken to the hospital due to a relapse of her illness, Momo then kidnapped her to take her back to her apartment in a wheelchair that she pushed from night to morning. They hid in the basement so that no one else, not even the police, would know. But one day, Momo is seen by Lola, one of the apartment dwellers.
Since then, it is known that Rosa has passed away. His body was buried along with friends who faithfully accompanied him to the end of his life, including Momo, who got better, who also left his job selling drugs.
The Life Ahead movie review
Return of Sophia Loren
Sofia Villani Scicolone, also known as Sophia Loren, was the most beloved actress during the Hollywood heyday of the 1960s. The unique beauty of Italian women can captivate the eye of the eye. and the hearts of film lovers worldwide, especially in the film Two Women (1961) which earned her the Academy Award for Best Actress and became the first actress to win. this award without being the main actor. English movies.
Not only did the Academy Awards bring him accolades, but many other prestigious film award events have given him numerous honors as well. Call it the Golden Globe, the BAFTA Award, the Cannes Film Festival, and the Cesar Award. In addition, Loren received the honorary award of the Academy Awards for "memorable performance".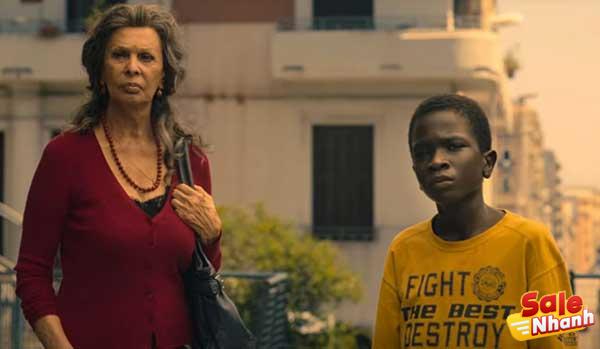 We haven't seen him act in a decade, but he hasn't stopped making movies either. It was his son, Edoardo Ponti, who sparked his passion for acting since they collaborated on the short film Human Voice (2014) which won him an award from David at the Donatello Awards for Acting. by Sophia Loren.
But it took several years before Loren was sure he would return to acting in a feature film. If it weren't for his son's motivations and a screenplay adaptation of a popular novel, Loren would still be in, borrowing a term from his film, his "batcave." Turns out his acting prowess made The Life Ahead a brilliant performance.
Overview of past life novels
The novel, originally titled La Vie Devant Soi, is the work of Romain Gary, who appears under the alias Emile Ajar. This novel in French was published in 1975 and won the Goncourt, an award for literature in France. Originally, this novel was called Momo and was later changed to The Life Before Us since its 1986 reprint.
This novel is about euthanasia, prostitution, Holocaust influences, immigrants, and aging. The novel The Life Before Us was banned in Iran twice in two different periods. The first time was since the Islamic revolution in 1979 to 1989. Then, when President Mahmoud Ahmadinejad was in power from 2005 to 2018, this finally freed the protesters. His translator, Lili Golestan.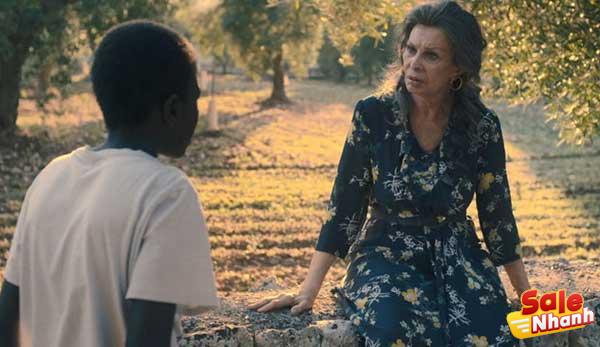 It should be noted that The Life Ahead is the third film adaptation of this novel, which previously appeared as Madame Rosa (1977) directed by Moshe Mizrahi which won the Academy Award for Best Foreign Language Film. . Then in 2010, Myriam Boyer showed the story as a TV series on a television station in France.
Life Ahead, appearing in Italian, revives this story by changing the setting from Belleville in France to a small town on the outskirts of Italy, the city of Bari to be exact. The time setting is also changed to present with the addition of Italian-style pop and hip-hop music. The plot has not changed much, only some characters have been slightly adjusted.
If in the movie, Momo is left behind after the death of her mother, in the novel, Momo is abandoned by her mother when she gives herself to Madame Rosa. While Madame Lola, who is told in the novel is a former boxing champion in Senegal, in the film she is just a former boxer in France. Referring to Momo's narration, "He could be a boxing champion in Senegal."
Standard template for binding stories
Life Ahead has a standard pattern in describing a love story. The opening scene is useful to keep our thoughts in position so that it doesn't change until the story returns to that scene. For the rest, this movie depicts the changes and developments in Momo's attitude and thinking from bad to better through those around her.
Sophia Loren's acting is really the main axis that makes up the quality of this movie. Edoardo Ponti succeeded in reviving his mother's legendary stunning performance. But it is child actor Ibrahima Gueye who can hold our attention throughout the film. He is able to show charming acting for his age where his expression is as realistic when he is naughty as when he is crying.
The character of Momo, which reminds me a bit of soccer player Mario Balotelli, is the central character of both the novel and the movie, and Gueye can do this daunting task well. Maybe, Gueye's future will be very bright in the movie world. We will sympathize with his personality, who is gradually changing for the better.
One of the other characters that caught our attention was Pregnant Woman, played by Babak Karimi. The actor from Iran appeared calm and convincing with the Islamic philosophy he uttered that was able to influence Momo's thoughts, which was also recounted by a Muslim, because of his real name. you are Mohammed. We already know Karimi through A Separation (2011) and The Salesman (2016).
For those who like dramatic movies, we recommend you check out The Life Ahead. This melodrama has a gripping story tied to the amazing performances of legendary actress Sophia Loren and talented child actress Ibrahima Gueye. Edoardo Ponti's skillful direction is able to touch our melancholy side with the warmth of expressed emotion. See it now!
Salenhanh – Product review blog
Address: 115 Nguyen Van Qua, Tan Hung Thuan Ward, District 12, Ho Chi Minh City
Website: https://salenhanh.com/en
Mail: Salenhanh.com@gmail.com
#salenhanh #Reviewsalenhanh