Who would have thought their plan to go on a vacation with close friends turned into a life-or-death event when they accidentally met a vicious killer who had previously been mistaken for a friend on a trip? The story becomes the main plot of the film, starring Brittany Ashworth and Ben Lamb.
Trailer of the movie The Ledge – Abyss 2022
This 1 hour and 26 minute long film The Ledge (The Ledge – 2022) has succeeded in making the audience excited by the dramatic situations even though there are still quite a few "hotels". However, director Howard J. Ford skillfully struck the audience's emotions when he saw the main character of this film stuck unable to climb up and down a steep cliff. There are only two choices, fight to live or die in vain. Let's review the movie Salenhanh through the details and content of the movie.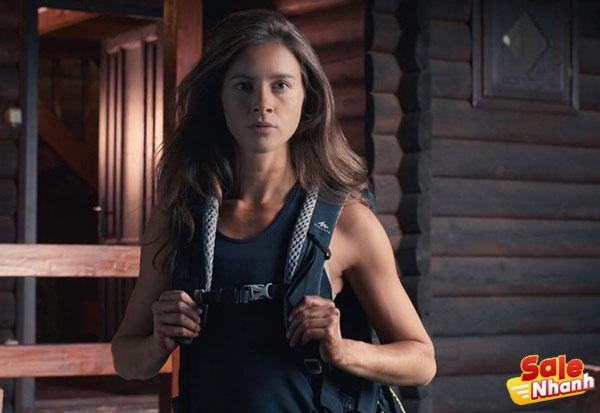 Synopsis of the movie The Ledge (2022)
Release year : 2022

Genre: Horror

Production : Evolution Pictures, Head Gear Films, Kreo Films FZ

Directed by: Howard J. Ford

Actors: Brittany Ashworth, Ben Lamb, Louis Boyer, Anaïs Parello, Nathan Welsh
Kelly (Brittany Ashworth) and Sophie (Anaïs Parello) are best friends. Once, two people were going on vacation to visit Monte Antelao, the highest mountain east of the Dolomites located in Northeastern Italy. They intended to climb the cliff as high as 10,000 feet. Everything is well prepared.
But before the start of the hike they meet a group of young men including Josh (Ben Lamb), Nathan (Louis Boyer), Reynolds (Nathan Welsh) and Taylor (David Wayman). One of the boys named Josh came to Kelly and Sophie's cabin to ask her out for the night. Kelly was reluctant at first, but at Sophie's insistence he finally agreed to join the small party.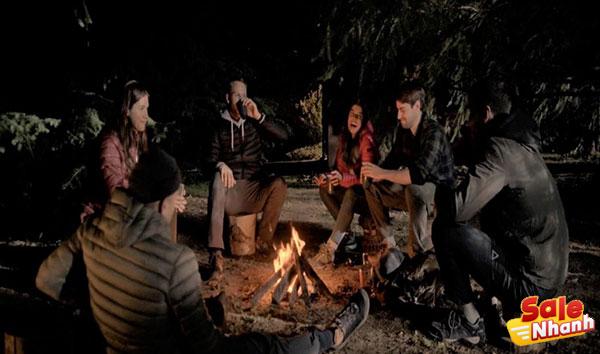 Like a normal gathering, they drank a little and talked about the climb. The party started with a campfire and getting to know each other. However, because some people got drunk and Sophie started to get mad, Kelly finally said goodbye to sleep first but suddenly Josh held his hand which made Kelly angry. As soon as Kelly was able to leave, Josh started talking bad about Kelly.
This annoyed Sophie a bit and began to rebut Josh by saying that they were cowardly just climbing at the bottom of the cliff. Josh became impatient, as soon as Sophie left, he chased Sophie and started trying to rape her. Sophie then hit back and scratched Josh's face, making Josh's eyes even darker. Just as they were about to strangle Sophie, all of Josh's friends intervened.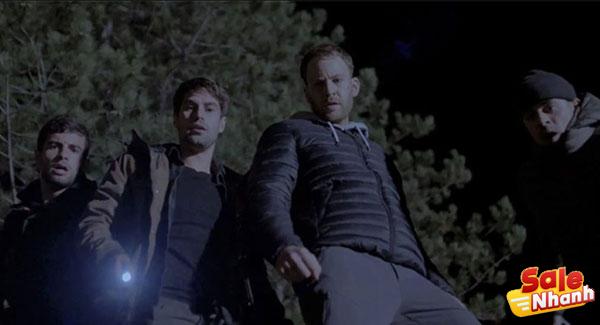 Source: Salenhanh.com
Despite being opposed by his 3 friends, Josh continued to commit his evil deeds, causing Sophie to fall into the abyss, seriously injured. They went down to where Sophie had fallen and argued about not wanting to go to jail. Suddenly, Josh picked up a rock and smashed it to Sophie's head to death. Then they threw the body down from the top of the cliff.
Kelly, who heard the noise then woke up and accidentally recorded the whole thing through her camera. Unfortunately for Kelly because Josh saw him holding the camera. Fearing that his actions will be discovered, Josh and his 3 friends chase Kelly to find evidence and destroy.
Then there are the breathtaking chases on the craggy cliffs, will Kelly escape from the dangerous killers? Will the perpetrators have to pay for their actions? Come to the theater to get yourself the most accurate answer!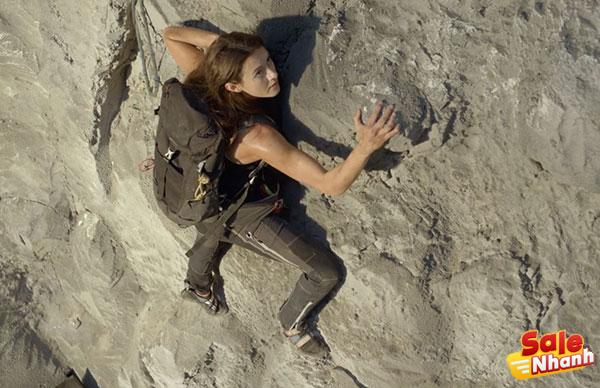 Review of the movie The Abyss (The Ledge)
It can be seen that the film gives viewers dangerous action scenes as well as makes viewers always afraid when following the character Kelly running away from perverted murderers. In addition, some dramatic situations also caught my attention and didn't take my eyes off.
However, with a fairly predictable plot and not many turning points, the film did not leave too many marks after I finished watching it. In addition, some actions and language of the murderers are also said to be "a bit rough" which makes me feel quite uncomfortable, I don't know if everyone has the same opinion?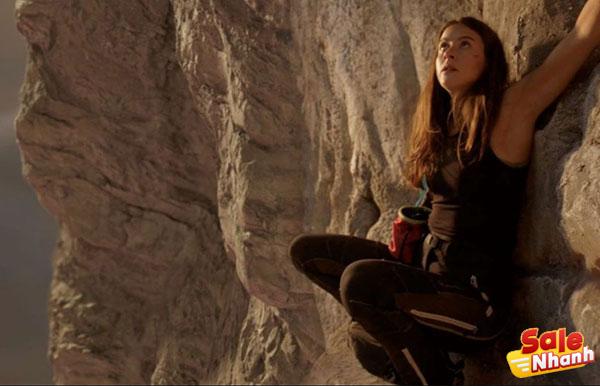 In addition to the beautiful mountain images, the details in the film as well as the acting of the characters are somewhat forced, even because the time seems too long, causing the audience's suspense to be reduced and no too much climax from beginning to end of the movie. As a movie with a low budget, there are not too many action scenes or eye-catching effects, but instead many scenes are not realistic. If you are not too fastidious and pay attention to details when watching movies, I think Abyss 2022 can also be an interesting choice.
In general, The Abyss (The Ledge) does not leave too many emotions for viewers, but it is not too bad for those who want to watch a light horror movie on the weekend, especially lovers. love climbing.
Salenhanh – Product review blog
Address: 115 Nguyen Van Qua, Tan Hung Thuan Ward, District 12, Ho Chi Minh
Website: https://salenhanh.com/en
Mail: Salenhanh.com@gmail.com
#salenhanh #Reviewsalenhanh