This year, several Korean dramas have covered legal topics involving judges, lawyers, and prosecutors. Not always tense and serious, TV series The Law Cafe addresses legal issues through a unique comedy style.
Starring Lee Seung-gi and Lee Se-young, the two will fight for justice by opening a coffee shop with legal advice services for their clients.
Summary of The Law Cafe (2022)
Kim Jung-ho, Kim Yu-ri, Han Se-yeon and Oh Jin-ki have been friends for 17 years since high school. Jung-ho is a landlord who worked as a prosecutor with the nickname Monster Genius. Despite his clumsiness, he's a great guy with a mysterious charm. Meanwhile, Yu-ri is an eccentric lawyer who won the Miss Korea pageant with her unusual looks.
His short-tempered nature, inability to tolerate injustice, led him to leave his law firm and then start a private law cafe. When he goes to see the owner of the place his cafe will open, he discovers it's his old friend, Jung-ho. Since then, their hilarious relationship that develops from friendship to love begins.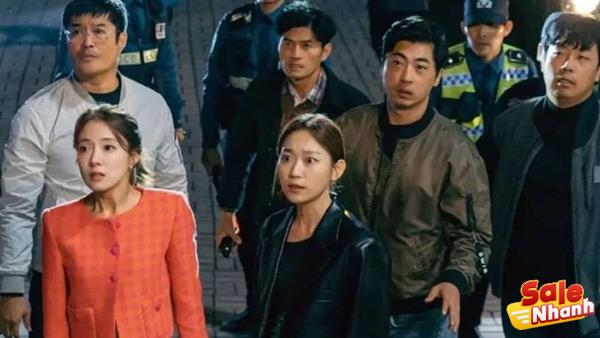 Review the content of The Law Cafe (2022)
Promising start
The idea of ​​establishing a Law cafe that is far from the usual law firm business is truly unique. There, visitors can get professional legal advice beyond coffee from the bartender in a comfortable setting. Kim Yu-ri (Lee Se-young) and Kim Jung-ho (Lee Seung-gi) will settle cases in the Cafe before legal matters are transferred to the courtroom.
The legal cases handled are also very close to everyday topics and provide an up-to-date overview of perennial issues like bullying, child abuse, construction negligence, etc. The small cases in this movie will cause them to erase their past as well as expose the rich people who have caused them trouble.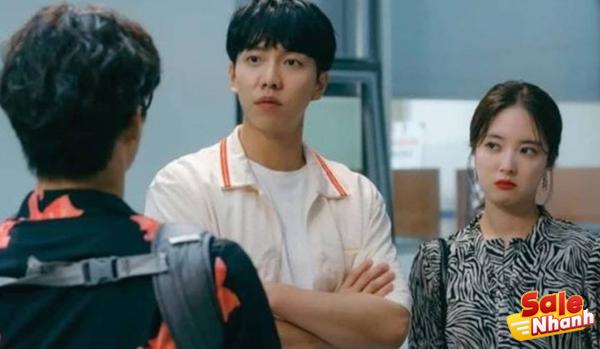 Strong character
Kim Yu-ri's character is the best part of this movie. Yu-ri is described as a very cool, intelligent, beautiful, strong person who also has a weakness. Yu-ri is willing to help anyone in trouble, she is also a funny person, willing to admit mistakes and not ashamed to ask others for help. However, sometimes Yu-ri likes to exaggerate what really has to be done.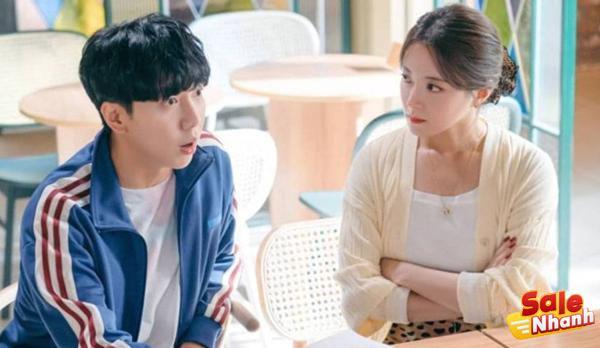 Kim Jung-ho is said to be a character with no purpose in life. All he does is for Kim Yu-ri and spends his life just being with Yu-ri. Although often contradicted, but Jung-ho will always say yes and end according to the girl's wishes. This role of Jung Ho's character may not be liked by male audiences, this is because he portrays nothing but a man whose life revolves around women and has no concept of himself. Even so, Jung-ho, who is a genius and crazy in the pursuit of criminals is a very interesting thing to watch.
High Education
It's interesting that the movie is about Jung-ho suddenly kissing Yu-ri and having to apologize for doing it without consent. To the audience, this may be lovely, but it's really something that doesn't fit. Although both are attracted to each other, if intimate things are done without the consent of both parties, it can be considered harassment.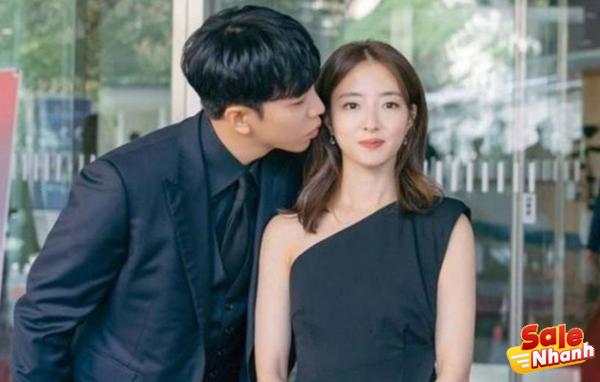 From what we can see, so far such acts have been romanticized through dramas or movies, which cannot be tolerated even for the sake of media or entertainment.
This film also discusses the use of salt as recommended by WHO, the world health organization. One scene shows Kim Jung-ho giving advice to two middle-aged women in front of him.
While enjoying a meal together, Jung-ho says that the salt content of their dish is too much. Jung-ho says the WHO recommended daily intake is no more than 2,000 mg of sodium or about a teaspoon of salt. The footage received praise from WHO official, Tedros Adhanom Ghebreyesus via his twitter account.
Romantic Comedies Are Not Legal Dramas
For those who love movies about law, of course, expect the appearance of 'Law Coffee Shop' and wait for interesting things with many good mysteries and puzzling things. However, it doesn't look like it's fully captured in this movie. Not a legal drama, 'Law Café' tells the beautiful love story of a prosecutor and a lawyer who decide to quit their jobs and open a coffee shop.
'The Law Cafe' attempts to tackle a number of important social issues, but any meaningful themes lose sight of the over-sweet aesthetic of this piece. 'The Law Cafe' is served in a sweet and romantic style of youth. However, it is a pity that the characters are adults and lawyers who are supposed to be smart, but instead behave like teenagers. Even a scene that should have been horrifying to witness an animal being brutally killed turns into a "suffering unconscious girl".
Conclusion of the movie The Law Cafe (2022)
'The Law Cafe' presents a light-hearted story that is suitable for filling free time after a day of activities that also gives the same feeling as riding a roller coaster. Each episode, the audience is not only entertained by the witty behavior of the two main characters, but also sees messages or values ​​from the cases that are handled and can be applied in daily life.
Unfortunately, this movie still hasn't lived up to the expectations of some law buffs who expect a story full of mystery and mystery. But for those who like romantic dramas, sweet and romantic details, definitely will not be disappointed with The Law Cafe.
Salenhanh – Product review blog

Address: 115 Nguyen Van Qua, Tan Hung Thuan Ward, District 12, Ho Chi Minh City

Website: 

https://salenhanh.com/en

Mail: Salenhanh.com@gmail.com

#salenhanh #Reviewsalenhanh