When retired artist manager Al Hart reunites with his first artist, Buddy Green, a comedian who left showbiz 50 years ago, he convinces Buddy to leave the nursing home and start his travels. cross-country comedy tour. This comedy brings together Chevy Chase and Richard Dreyfuss in one film for the first time.
The Last Laugh is a Netflix original series that was released on January 11, 2019. The main interesting element of this movie is the meeting of two former famous actors. In addition, the premise of the story is also interesting and seems to fit the real life of the two main actors. But is the result as expected? Check out our reviews first!
The Last Laugh movie synopsis
Release year 2019
Genre Adventure , Comedy
Director Greg Pritikin
Cast Richard Dreyfuss Chevy Chase Andie MacDowell Lewis Black Kate Micucci
Al Hart (Chevy Chase) is a former artist manager who was forced to retire when his last artist left him. This was supported by her grandson, who did not want her to live alone and suggested that she live in a dedicated nursing home. He didn't want to at first but after meeting Buddy Green (Richard Dreyfuss) he chose to move there.
Buddy is the first artist Al debuted 50 years ago, who took a break from the entertainment world at the height of his popularity. After Buddy refused to appear on the popular The Ed Sullivan Show in the 1960s, Buddy worked as a successful pediatrician. Meanwhile, Al is still working in the entertainment world to achieve success.
After seeing that Buddy hasn't lost his sense of humor, Al plans to take Buddy on a stand-up comedy tour to New York. After hesitating, Buddy finally agreed when he could not find a purpose in life after the death of his girlfriend in the nursing home. They left the nursing home and restarted their careers from several small events at various comedy clubs.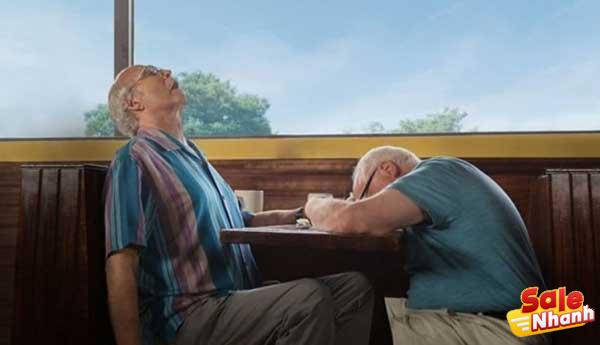 Together they go through many exciting as well as stressful experiences that strengthen their once broken relationship. Arriving in Kansas, Al meets Doris (Andie MacDowell) and falls in love with her. Doris then accompanied them on their way to New York with a few stops for small concerts.
Al promised Buddy to appear on The Late Show with Stephen Colbert in the same building where The Ed Sullivan Show used to be. Unfortunately, the event could not include Buddy as a performer. It was difficult for Al to tell Buddy about it, just as it was difficult for Buddy to tell Al about his health condition.
When Buddy's son and grandson Al come to pick them up at a club, all the well-kept secrets are exposed. Al prevented him from moving to New York for Buddy's health reasons, but Buddy himself refused that and wanted to continue doing what he liked for a long time. This time, Buddy's son and grandson Al followed them to New York, and Doris returned to Kansas.
With the help of a senior stand-up comedian who is often present at the event, Buddy wowed viewers as all their friends and loved ones were watching through the TV screens.
The Last Laugh movie review
During their heyday, Chevy Chase and Richard Dreyfuss never met during film production. Especially since they appear in different genres. Chase is loyal to his comedies, and Dreyfuss is closer to quality dramas. And fortunately, in old age, they were united by each other's attraction.
Chevy Chase appears to have a calm comfort zone personality and is often clumsy. Meanwhile, Richard Dreyfuss seems more comfortable with humorous lines that come out softly and can be amusing, as if he is unburdened and natural. The chemistry between them is quite good although there is still a bit of an inexplicable distance.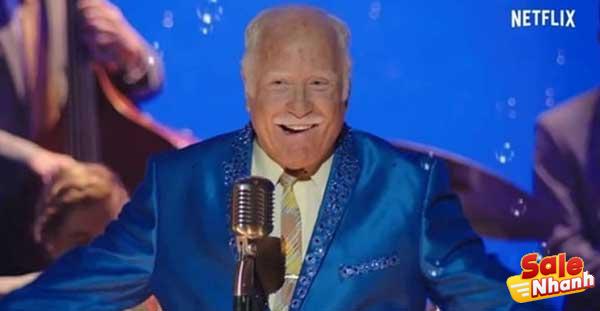 They are not just any actors. Chevy Chase was an Emmy winner while still on Saturday Night Live and Richard Dreyfuss was even more powerful, he was the winner of the Academy Award for Best Actor for The Goodbye Girl (1978) and once. was nominated for the movie Mr. Opus of the Netherlands (1995). It seems that their great achievements are still strong enough to make their name in Hollywood.
Unfortunately, the attractive looks of Chase and Dreyfuss are not supported by a good script. Director Greg Pritikin, who also wrote the script himself, was unable to present a plot that was different from other street movies. They all conform to very predictable standard elements. The standard motif of "meet-close-conflict-happy ending" dominates the film's story.
Nothing new is coming up, let alone surprising. It's just, Pritikin can handle dialogue well with a bit of humour. Of course, it is also confirmed by the actor who uttered it. Pritikin, who was responsible for the poor script of Movie 43 (2013), doesn't seem to have any other ideas for the story he's working on.
Refuse to retire
Getting older and entering retirement isn't easy for everyone. Physical strength that has already begun to wane can dampen enthusiasm for enjoying life, especially for retirees with no other activities after that. This is how Al and Buddy feel. Especially Al, who he admits if not the type of person who "works to live" but "lives to work".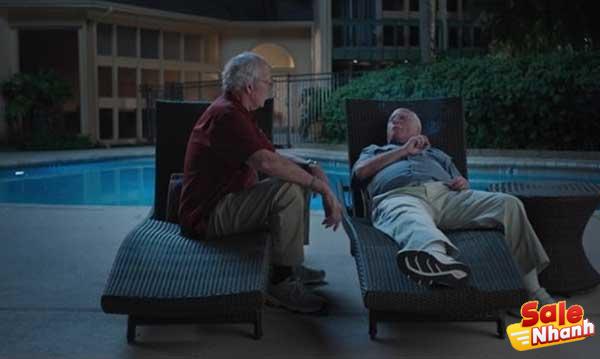 He said this when he did his best to make Buddy's dream come true to be able to appear at the event he left before he could attend. Money doesn't matter to him, what matters is seeing his friend get what he wants, it could be his last chance in life.
Meanwhile, Buddy, despite having a normal life as a commoner with expertise in the medical industry, the dream of realizing his youthful aspirations is still burning. Furthermore, his motivation for this comeback was that he wanted to die while doing what he loved, as he told his son, who later broke down in tears.
Yes, indeed The Last Laughter isn't an outlandish comedy, it tends to be standard in general, but the performances of the two main actors are enough to tie us in on our quest to fulfill our dreams. them before death comes to pick them up. Good dialogue in eliciting smiles and laughter can mask the shallowness of the script.
While there is no media rating this movie out of 50 out of 100, it won't be a waste of our time to see it, especially for loyal fans of Chevy Chase and Richard Dreyfuss. Add it to your watchlist, enjoy their journey across America even to colorful Mexico and just skip the cliché plot. It's never too late to follow your dreams!
Salenhanh – Product review blog
Address: 115 Nguyen Van Qua, Tan Hung Thuan Ward, District 12, Ho Chi Minh City
Website: https://salenhanh.com/en
Mail: Salenhanh.com@gmail.com
#salenhanh #Reviewsalenhanh