In the sequel to The Kissing Booth, Elle, currently in her senior year of high school, has a long-distance relationship with her boyfriend, Noah. Coupled with plans to continue on to college, and a new friendship with a handsome classmate can change everything.
Miss their appearance? They miss you more. Joey King, Jacob Elordi and Joel Courtney introduce more romance and friendship stories in this film, where there are no changes to the entire cast and crew. But is The Kissing Booth 2 better than the first? Check out our review of one of the most popular movies on Netflix this time.
The Kissing Booth 2 movie synopsis
Release year 2020
Genre Comedy, Romance
Produce Clearblack Films , Komixx Entertainment , Picture Loom Productions
Director Vince Marcello
Cast Joey King Joel Courtney Jacob Elordi
The movie starts right after the first movie ends. With a fast-paced narrative, Elle (Joey King) tells all the recap stories that happened during her final moments with Noah before she set off for Harvard. Then the "early last year" story begins with the rumor that he and Noah have broken up. Although he tried to dismiss it, he still had a feeling of doubt in his heart.
Elle and Lee again proposed Kissing Booth to fill this annual charity event and were approved by the committee immediately without them having to finish their presentation. The arrival of a transfer student, Marco (Taylor Zakhar Perez), is breaking news for the whole school, who are immediately enamored with his body.
Elle and Lee convince Marco to fill their booth by defeating Marco in the Dance Dance Mania game on Marco's terms. Meanwhile, Elle and Lee are also busy planning to continue their studies after graduation by enrolling at the same campus as their mother used to do.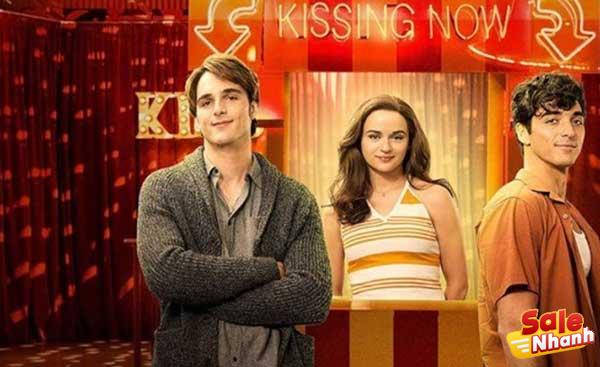 Unbeknownst to Lee, Elle also applied to Harvard at Noah's suggestion. Dan Elle visits Noah to Boston and meets Noah's friends and a female model student, Chloe (Maisie Richardson-Sellers), which causes Elle to question her closeness to her. Noah. Elle realized that the cost required to study in Boston was very high and her father could not afford it.
Elle considers the Dance Dance Mania contest to be the best way to earn a lot of money. Lee, who was injured during practice, although it was only pretending, convinced Marco to replace him as Elle's teammate in the competition. The reason Lee did it was so he could spend time with Rachel when Elle wasn't around.
At a Halloween event, Rachel wears the wrong outfit because Lee forgot to tell her about their costume change, leaving Rachel feeling alienated, especially when Elle and Lee dance together. At the DDM competition, Elle and Marco gave a brilliant performance and ended their performance with a kiss that caused Noah to immediately leave the event and was then chased by Elle.
At their family's annual Thanksgiving meal, the issues that worry Elle, Lee, and Noah are escalating and cannot be resolved immediately. On the day of the carnival, Elle and Lee did their makeup and successfully organized their booth. Lee turns to Rachel and Elle confronts Marco, who has confessed his love for her. But Elle still chose Noah and chased him all the way to the airport.
Meanwhile, Noah cannot forget Elle and is asked by Chloe to meet Elle immediately. After Elle failed to meet Noah at the airport, Elle immediately went to the park where they took shelter. Noah insists he still loves Elle and Chloe are just friends to help him focus on his studies, much like Elle and Lee's friendship.
A few months later, they graduated and Lee was accepted into Berkeley. Meanwhile, Elle received two letters from Harvard and Berkeley stating that she had been accepted to both universities. The movie ends with Elle's dilemma, will she go to Boston with Noah, or go to California with Lee? Don't forget, if Marco still intends to pursue Elle!
The Kissing Booth 2 movie review
Is this sequel better?
What do we expect from a sequel? Of course the development of the characters and the story is more interesting. Director Vince Marcello, who is also a screenwriter, tries to embody these two elements. Adapted from the novel The Kissing Booth 2: Going the Distance by Beth Reekles also released in 2020, the story of this film is slightly better than the previous film.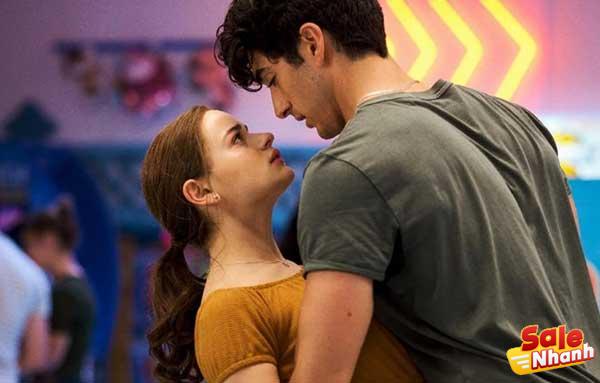 In terms of character development, the three main characters have enough parts and make for a good complicated story. While the pacing may seem erratic, the story's foundation is well-built and culminates in a scene where we really expect a big bang. But unfortunately not!
Maybe Marcello and Reekles wanted to refresh the clichés of the first movie and add scenes from similar movies here and there, but since that scene didn't live up to expectations it made the plot seem as meaningless. The conclusions are really bland! No taste worth digesting.
And the kissing chamber is shown briefly just to deal with Lee's problems and add to Elle's problems. There are no significant impressions and everything seems very typical ! And as we suspected, Noah and Marco were a dilemma for Elle, but we knew for sure that Elle would still choose Noah no matter what.
Acting challenge with ex-lover
Since the success of The Kissing Booth, Joey King and Jacob Elordi had a love relationship and they eventually started dating. But when filming for this second movie began, they broke up. You can imagine how professional they must be to play characters who are still in love. But luckily there isn't much of a scene between the two of them since they're in different cities in the story.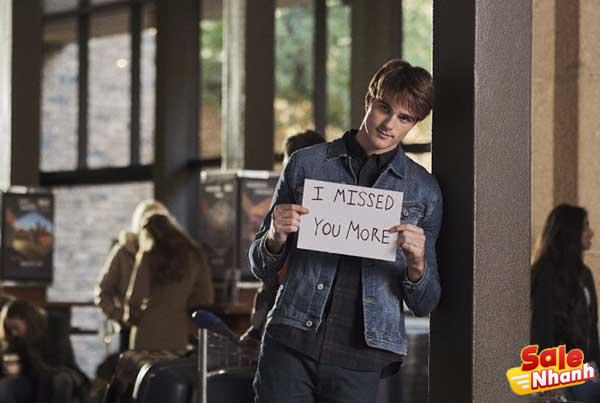 Behind the scenes in the last credits title, we can see how Elordi has created an atmosphere of sadness in his heart, namely by looking at the photos of the two as they slide together. accompanied by a sad song. But according to Elordi's own admission, he has moved on and is acting professionally.
Unexpected event
In the book, the film is set in Los Angeles. But who would have thought that the shooting took place in South Africa? Cape Town City as the overall filming location was completed in August 2019. Even so, given the success of this now-franchise, The Kissing Booth 3 was shot straight away. adjacent to this film will be released in 2021.
Did you know that Joey King wears a wig throughout the movie? The production of The Kissing Booth 2 began right after the filming of The Act (2019) ended, in the movie King shaved his hair, aka bald. So, to cover up the part of the hair that did not grow perfectly, King was forced to use a wig, fortunately, it perfectly covered King's head.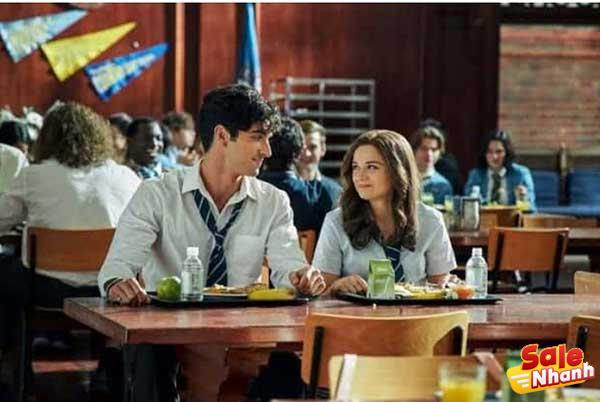 The Kissing Booth 2 clearly performed better than the first, and immediately reached the top of the best-selling movies on Netflix in its first week of release, while season one still ranked third. Data up to the end of October 2020, this series has been watched by 66 million Netflix viewers! This proves that there are quite a few fans of this movie so of course the third movie is ready to be released.
Although there is a solid plot and the love story between Elle and Marco makes sense, what is really unfortunate is that there is no meaningful climax, instead the film fades away in the final seconds. Moreover, along with the dialogue is not strong and seems cliché. Fortunately, Joey King's performance saved this movie from being completely destroyed.
For fans of The Kissing Booth movie, I think this sequel is a must see. But for the general audience, it is best to watch the first movie first, so that you can "connect" with the story and you will be grateful for the advantages this second film has compared to. the first movie. Please refer to the first movie in "The Kissing Booth Film Review".
Salenhanh – Product review blog
Address: 115 Nguyen Van Qua, Tan Hung Thuan Ward, District 12, Ho Chi Minh City
Website: https://salenhanh.com/en
Mail: Salenhanh.com@gmail.com
#salenhanh #Reviewsalenhanh