When Amy needed the nurses' help with her schedule, Charles came in and offloaded her. Not only in work, but also psychologically.
But what Amy didn't know was that Charles's connection to a number of recent hospital deaths occurred in all the hospitals where Charles had worked.
The Good Nurse is a drama film by Tobias Lindholm released as a Netflix original on October 26, 2022. Based on the true story of Charles Cullen, a nurse who murdered her patient, the film starring two Oscar-winning actors, Jessica Chastain and Eddie Redmayne.
As Danish director Tobias Lindholm's first English-language film, will it reveal Charles' motive for murder? Check out the following review to answer your curiosity.
The Good Nurse movie synopsis
Release year 2022

Genres Biography , Crime , Drama

Production FilmNation Entertainment , Protozoa Pictures

Director Tobias Lindholm

Cast of Jessica Chastain Eddie Redmayne Nnamdi Asomugha Noah Emmerich
New Jersey, 2003. Amy Loughren finds it difficult to keep up with her viewing schedule. In addition to always taking the night shift, he also had to endure the pain in his heart.
Not only at the hospital, when returning home, Amy rarely had time to spend with her two daughters. He desperately needs more manpower in his track schedule.
The hospital's board of directors dispatched a male nurse, Charles Cullen, who had worked in several hospitals before.
With his kindness and hospitality, Charles is present as an angel of salvation in Amy's life. Even when Amy told about her illness, Charles was willing to help her.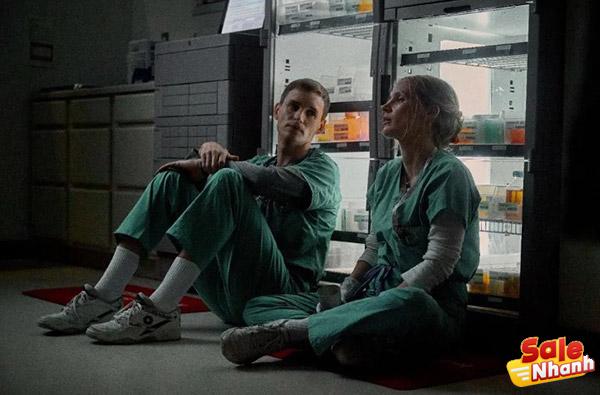 Amy and Charles' friendship is getting better and closer. Amy finds that Charles is also very caring and has great affection for their patients.
Charles also regularly visits Amy's house and spends fun with her two daughters. Until one day, while on duty, Amy received news that one of her favorite patients had passed away.
Amy was devastated, especially after seeing her body left alone on the bed. Along with Charles, Amy takes care of the patient's body and comforts her grieving husband.
Two months later, the new hospital board invited two detectives to report Ana's death. Although detectives Danny Baldwin and Tim Braun suspect something is amiss, Linda Garran, the hospital's risk manager, claims that Ana died naturally.
Dissatisfied with Linda's response, Danny and Tim asked for time to interview the nurses to get an overview of the case. Linda agreed on condition that the nurses be with her at the time of the interview.
Although they did not feel empowered, they accepted and began interviewing nurses one by one. Until it was Amy's turn, the two detectives opened up when Linda had to receive a phone call in another room.
Amy immediately noticed something unusual, specifically the insulin in the intravenous fluid. Even though Amy knows that Ana doesn't have diabetes. Danny and Tim request the results of the hospital's investigation to further analyze the case.
But apparently, the hospital only sent a few sheets of their investigation results. Danny and Tim are displeased and annoyed with Linda's uncooperative attitude.
Danny's anger at Linda when he goes to the hospital to demand a full investigative report gets them both banned from the hospital again.
When one of the patients died with similar symptoms, the presence of insulin in the intravenous fluids, Amy realized that it was starting to jittery.
Danny and Tim visit Amy and try to get information that the hospital doesn't provide, especially information about Charles. Her restlessness prompts Amy to help in the investigation of these two detectives.
After looking at the hospital's incomplete investigative file, Amy then attempted to print out all of Charlie's drug data. He also managed to convince Kelly's husband to remove the grave so that his body could be autopsied.
Amy also met a friend who used to work with Charles, who immediately confirmed the negative rumors regarding Charles. Charles was fired by the hospital for entering the wrong personal data in his job application.
Amy was surprised to find Charles at her house after she received the news of her dismissal. A few days later, Amy invited Charles to lunch to receive notice of the incident from him.
But this plan fails and Charles has to go out of town to work in a new hospital. Before they get too far, Danny and Tim send the police to arrest Charles on the street so they can question him.
Did these two detectives manage to get him to confess? And how does Amy deal with her co-worker's case? Follow the suspense of this story to the end to find out.
Reviews of The Good Nurse
Based on a horrifying true story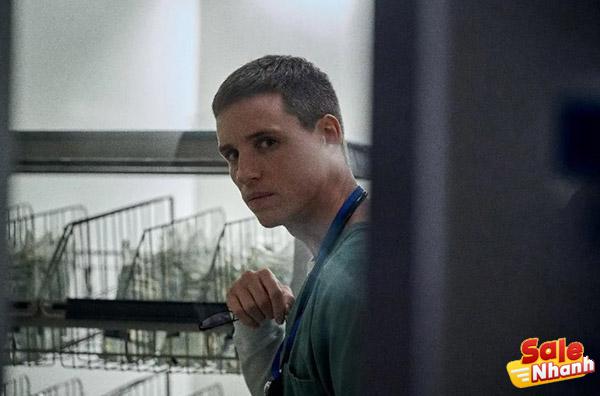 The hospital is where we seek a cure for the disease we have. Doctors work to find a cure with the help of nurses, who keep an eye on the patient's progress.
Usually, these nurses do their best to make their patients comfortable. Charles Cullen also looks friendly and caring to his patients, but underneath he moves like an angel of death.
The name Charles Cullen made headlines in America in 2003 before. His act of killing patients by injecting insulin and digoxin into intravenous fluids for 15 years at 10 hospitals stopped at that point.
While the police have yet to find a motive for Charles's series of murders, at least we have a bit of a clue in this film based on Charles Graeber's non-fiction book.
First, Charles told Amy as they were about to wash Ana's body that she had been traumatized as a child because the hospital had left her mother's body lying on the bed.
And the second time, Charles said that no one at the hospital stopped him, and neither did the police. Indeed, no hospital has reported the death of a double-dose patient to the authorities who referred him.
The entire hospital closed the investigation meeting conducted by the police. Despite their cooperation, they did not send all the data. Of course this complicates the work of the police.
In this movie, the names of the hospitals are fictitious and the actual hospital names are not used. Although the location still uses the name of the city where the incident occurred, such as Pennsylvania and New Jersey.
Maybe this was done to protect the hospital so that their good name would not be tarnished. But in the end, through an investigation conducted by two detectives, Dan Baldwin and Tim Braun, the action was stopped.
After confessing to 29 murders, despite being suspected of killing more than 400 patients, Charles Cullen avoided the death penalty and was sentenced to life in prison. With many charges, the court assured that he would not be released for the rest of his life.
The hard work of two first-rate Oscar actors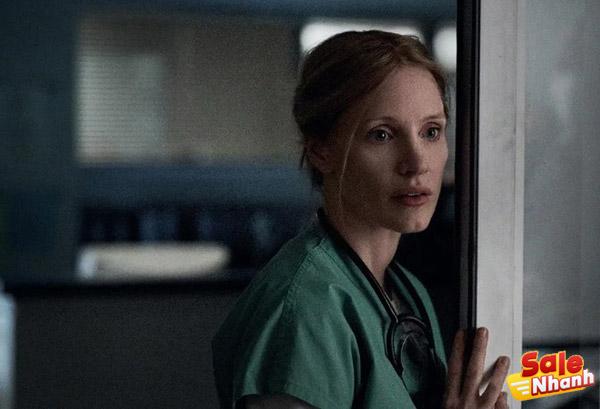 Jessica Chastain and Eddie Redmayne are two class actors of the Oscars. Jessica Chastain won Best Actress for Tammy Faye's Eyes (2021) and Eddie Redmayne received the Academy Award for Best Actor for The Theory of Everything (2015).
These two movies are biographies of real characters, and now they are combined in a movie based on real events. It's certainly our hope that both can bring life to the characters from the real characters they play. And they responded very well.
Jessica Chastain has successfully brought the character of a nurse who needs insurance to naturally treat heart disease before all problems of life.
She is very reassured as a nurse with all the love and smiles, as well as concern when her patients are through the critical. He is also very adept at performing all the procedures in the hospital, as if he actually worked there.
While Eddie Redmayne very skillfully portrays the character of a friendly and easy-to-talk male nurse. He is also very caring and protective of his colleagues. But behind it all, there is a mental mystery that leads him to commit several murders on his patients.
This mysterious impression was well managed by him. Even the emotional outbursts of being interrogated by the two detectives were shocking.
Eddie Redmayne seemed to have removed all the psychological burden that made his character take the reckless action of injecting insulin and digoxin into the patient's intravenous fluids.
Will their performance in this 2 hour and 1 minute film bring them back into the Oscar market? We certainly hope so.
Rigorous investigation full of obstacles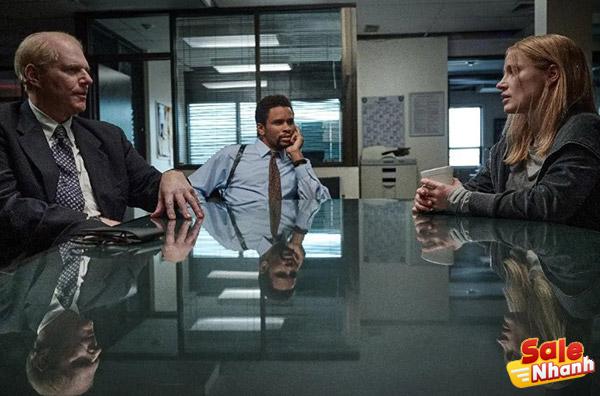 But they're not the only ones performing at their best. There are still two detectives, played by Noah Emmerich and Nnamdi Asomugha.
Their chemistry is so good, it's as if they've been partners for years, and they're able to fill each other's dialogues to create a highly realistic investigative story.
The twisty and thorny road they go through while conducting the investigation becomes an interesting episode in this movie. They had to constantly rack their brains to find loopholes so they could prove them wrong in this fatal case.
Their focus was on catching and proving Charles Cullen guilty. Although based on a tense true story, the plot of this mini-movie is done with a slow and calm pacing.
There is almost no scene that can cause the heart rate to spike, the heart rate to beat fast, and can make us feel stressed. Maybe just in the scene where Amy comes home and finds Charles alone with her two daughters.
One thing that makes this movie less suspenseful is that Charles' character doesn't feel scared and intimidated by Amy. So when Amy stepped in and helped the police with their investigation, she never worried about the horror Charles might create.
In a way, this plot detracts from the tense impression inherent in the film. But that really doesn't matter, because perhaps Charles' character isn't the type to scare people or spread terror.
That way the plot still makes sense, it's just a little less interesting. As a result, with this slow tempo, this cinematic film looks more like a European movie than a Hollywood movie.
The Good Nurse will indeed require our patience to uncover the motive for the murder committed by Charles, although it remains to be seen in the end.
The film's slow tempo with a steady tempo with minimal tension, all covered by the smooth acting of the cast, especially Jessica Chastain and Eddie Redmayne.
Netflix always tries to bring its movies to the Oscars every year. Good Nurses could be one of them, although it's still early to draw conclusions. Instead of continuing to speculate, you'd better watch this movie right now on Netflix. Have fun watching!
Salenhanh – Product review blog

Address: 115 Nguyen Van Qua, Tan Hung Thuan Ward, District 12, Ho Chi Minh City

Website: 

https://salenhanh.com/en

Mail: Salenhanh.com@gmail.com

#salenhanh #Reviewsalenhanh