Song Hye-kyo once again showed her talent to amaze the audience. Dubbed the queen of the romance genre, through 'The Glory', she demonstrated her skills by acting in revenge-themed dramas. Through an interview at the 'The Glory' press conference, Song Hye-kyo said, "I've wanted a genre and character like this for a long time. As soon as I read the script, I knew this was exactly what I was looking for."
Premiering on Netflix on December 30, 'The Glory' has confirmed the presence of a season 2 that will air in March. The drama is directed by An Gil-ho and the script is written by Kim Eun-sook. . 'The Glory' has 8 episodes ready to provide an overview of a bullying victim's revenge.
Synopsis of The Glory (2022)
'The Glory' tells the story of a woman named Moon Dong-eun (Song Hye-kyo), who has painful memories of being a victim of bullying and violence at school. The bullying left a deep wound in his heart that he carried as an adult. What his classmates did to him was beyond reasonable limits. His whole body was covered with burns, it didn't feel like enough, he was also a victim of abuse.
His dream of becoming an architect must be buried, Dong-eun can't stand it all. He dropped out of school more the reason why he dropped out. Apparently this had an impact, the mother took advantage of it by signing a letter of consent with the parents of the student named in Dong-eun's resignation. The tub had fallen on the stairs anyway. Dong-eun's life struggles get harder and harder, until he finally decides to take revenge. Prepare everything with one goal, destroy the lives of the bullies first.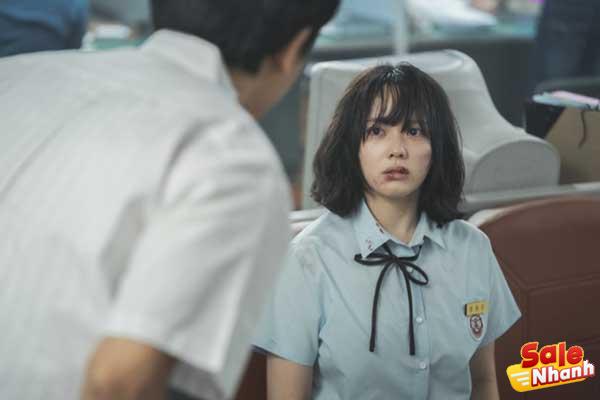 Eighteen years later, his revenge plan begins with bringing the perpetrator and everyone around him to the brink of doom. Approach those closest to them in turn, until he approaches his main enemy's house. He wasn't kidding, this time he risked his life for revenge. It didn't matter if he was killed, the most important thing was that he successfully caught the killer.
Meanwhile, there is Yeo-jeong (Lee Do-hyun), a doctor who becomes the victim of a heartbreaking tragedy. His father was killed by a patient he helped. This caused a deep wound, ingrained in hatred that made him often imagine killing the killer. Dong-eun and Yeo-jung encounter unexpected situations, develop unusual feelings, and eventually both work together to avenge Dong-eun.
The Glory movie review
Violent bullying is vividly depicted
What else is a nightmare for students with difficult economic conditions and limited relationships, other than becoming a victim of bullying? Even if you want to achieve your dreams by studying seriously, there are always distractions. Is it wrong to be on another level? Is it wrong not to choose to use luxury goods? Is it right that weak people become targets of bullying? I don't think all of that is true. As a fellow human being, it is appropriate to respect each person's right to life.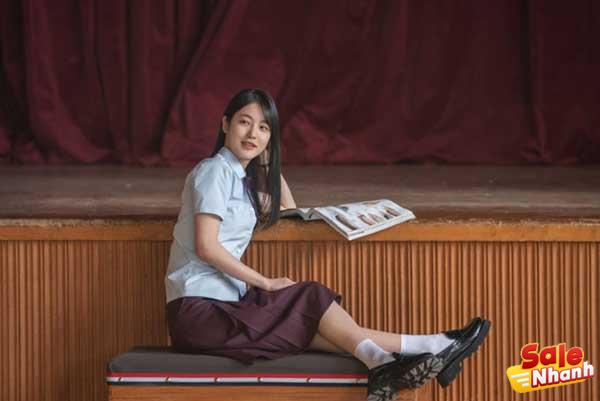 But all of this has nothing to do with a teenager with an upper-class economy and extensive connections. They don't care about touching things or appreciating the weak, instead it would be interesting if these people were used as targets for stress relief after a hectic study routine. However, out of the many dramas that show bullying incidents, 'The Glory' doesn't revolve around kidnapping and show bullying at school.
Dong-eun is destroyed both physically and mentally, completely broken down to the point of not being able to die. What Dong-eun feels is conveyed so clearly that the audience does not feel comfortable watching. How helpless and cruel the bullying is, all of this is evident. Through slick cinematography and scoring aids add to the uncomfortable feeling. I really want to help Dong-eun, but we can only act as spectators.
The pain all over his body never went away until he grew up. Make yourself sacrifice your life for revenge. He realized he didn't have a close relationship, so in 18 years he started paying off everything he would be prepared to give everything back. Even though he had to endure a deep wound that would haunt him for the rest of his life.
Game Philosophy Go
Dong-eun doesn't play games as he prepares everything to realize the act of revenge he will do. He also predicted the details very well, leaving the audience in awe. His persistence is evident, one of which is his desire to learn to play Go (a type of chess that uses black and white pieces). The purpose of all that was nothing more than to get close to the husband of one of his abusers. With the hope that when revenge is over, the bully will no longer have anyone around.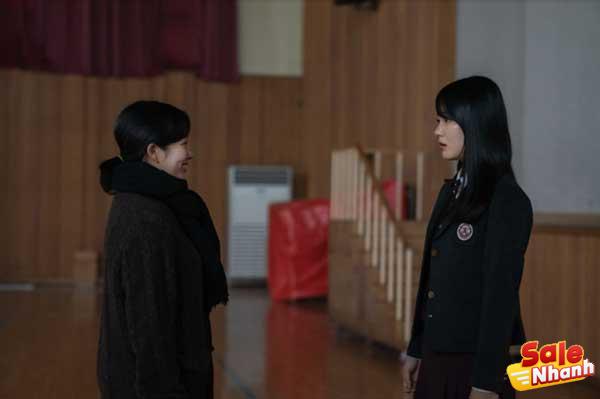 While playing Go, Dong-eun reveals that the fun of this game is destroying the opponent's house that has been built with careful and serious planning. Like his plan to destroy every house of life from his past bullies. Each person he will answer has their own part explored clearly and in detail.
Many times the audience had to admire Song Hye Kyo's skills when playing the adult version of Dong Eun. He was deeply immersed in the role, his words, expressions and even gestures when he was injured captivated the audience. Not only that, bullies also receive attention from netizens thanks to their superhuman skills as bullies.
Short, solid, charming
Only 8 episodes, but The Glory has conquered the audience thanks to its compelling story and excellent cast. Streaming all the episodes was a good decision. Cilers can be watched right away during a marathon, as each episode is about 40 to 50 minutes long. It's short, the plot is dense, and the player's acting is also engaging. No wonder after only 4 days of airing, The Glory was ranked 2nd in the top 10 hit series of Netflix.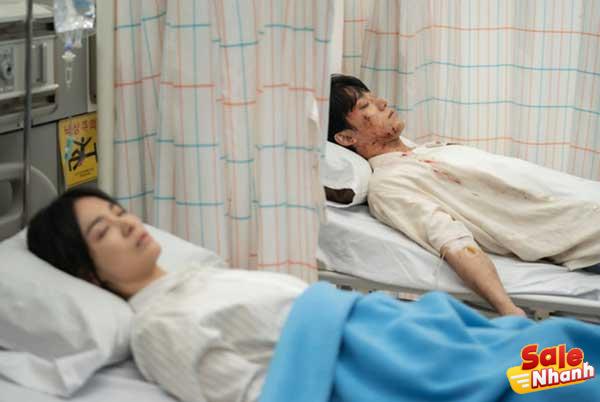 The director tells the main story of 'The Glory' slowly but not too slowly. What you want to express and communicate, is immediately presented in a straightforward and clear manner without further advertising. The screenwriter also tells a compelling story that is easy to understand and uncomfortable for the audience. Every episode present brings its own fear and satisfaction, the fear of witnessing merciless bullying, and the satisfaction of Dong-eun's revenge.
Conclusion of the movie The Glory
'The Glory' is a hilarious and terrifying scene of brutal student bullying. They don't play the game of punishing the victim of bullying. It was not enough to get there, their spirit was also hurt by them. Everything that happened is shown vividly in this movie. The neat and powerful story tells of acts of revenge.
Only 8 episodes, each episode is shown to create its own satisfaction, even when bullying occurs, there is still an uncomfortable feeling. The ending of the story is said to be unexpected and has certainly increased the audience's eagerness for a sequel to Dong-eun's revenge. What has been prepared has not yet been fully issued. Are you ready to be the spectator for Dong-eun in revenge for her? Season 2 was scheduled to air in March 2023.
Salenhanh – Product review blog
Address: 115 Nguyen Van Qua, Tan Hung Thuan Ward, District 12, Ho Chi Minh City
Website:  https://salenhanh.com/en
Mail: Salenhanh.com@gmail.com
#salenhanh #Reviewsalenhanh