Do you remember the Hong Kong movie The Eye, directed by the Pang Brothers and released in 2002? So back in 2008, directors David Moreau and Xavier Palud made a remake while keeping the film's core title intact. This film was made under the supervision of producer Vertigo Entertainment.
The film The Eye (2008) with a production budget of 12 million USD, the two directors collaborated to make the beautiful Jessica Alba become the main character. Jessica was cast to play the lead role of Sydney, who had just received an eye transplant; But after the surgery, Sydney feels something strange in her new eye.
Synopsis of The Eye (2008)
Release year 2008
Genre Horror , Mystery
Director David Moreau, Xavier Palud
Cast Jessica Alba Parker Posey Alessandro Nivola Rade erbedžija Obba Babatundé
At the age of 5, Sydney Wells (Jessica Alba) became blind due to an accident while playing with fireworks. Despite growing up as a blind person, Sydney has not lost her zest for life. He became a successful classical violinist in Los Angeles. Everyone is very satisfied with Sydney, she is very popular.
Once, Sydney's older sister, Helen Wells (Parker Posey), announces the good news that she has found a suitable eye donor for her sister. Sydney, who just celebrated the birthday of conductor Simon McCullough (Rade Šerbedžija), is really happy to play because he can finally see again.
The eye transplant surgery began shortly after Sydney was declared healthy enough to perform. During the recovery period, Sydney's still blurry vision caught some shadows that sometimes made Sydney feel like someone was watching her, but Sydney attributed it to a rebound effect.
As time went on, Sydney's eyesight got better. But he's even annoyed because he can see strange things that scare him enough. He often sees fires, people being burned, women he doesn't recognize, a warehouse, etc. He also sees or dreams of the number 106 all the time.
Sydney then realizes that there is something strange about her eyes. He then asks his good friend Sydney violinist and vision therapist Paul Faulkner (Alessandro Nivola) to tell him who the donor of the eyes he is currently using. He told all his problems to Paul.
Paul thinks that Sydney is still in the process of adapting as it has been 15 years since he has seen Sydney now he can see everything. Paul says all this shit is only in Sydney's mind but the poor woman says it's true and she didn't make it up.
Once Sydney saw something terrible that scared her. He kept seeing images of dead people and this made him extremely nervous. I always see images of you being burned alive. Sydney is really scared, she runs out of her apartment to calm down.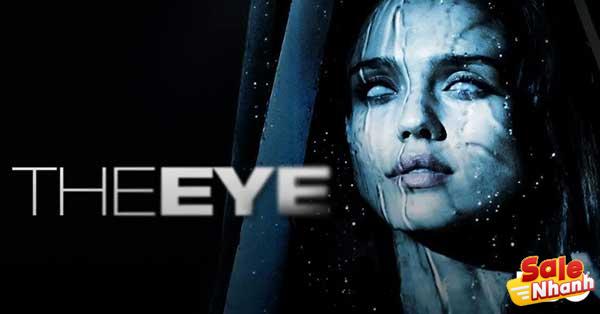 On the way, he collides with a woman, but what is strange, that woman has penetrated Sydney's body, making him confused, which also makes the woman "piercing" Sydney's body also confused. Equally. As soon as he saw what had happened, it turned out the woman had been beaten and what he saw was her ghost.
Sydney sees one last shadow leading the woman away. Sydney is shocked and she leaves the crime scene and calls Paul to pick her up because he needs companionship. Sydney then goes to a Chinese restaurant called Kam Lan Yuen; but not long there, he saw a big fire.
As soon as Paul arrived at the restaurant, he was surprised to see a frightened Sydney in the restaurant that caught fire a few days ago and killed many people. Sydney recounts everything that happened to Paul and begs to find out who donated her eyes, she is tired of being haunted all the time.
Feeling sorry, Paul agrees to Sydney's request. The information Paul received was that the donor's name was Ana Cristina Martinez (Fernanda Romero), a Mexican girl. When Paul and Sydney visit Ana's residence. Ana's mother later said that her son had the ability to see.
When she was alive, Ana predicted that there would be a big fire in a household industrial area that would kill many people. Instead of believing Ana, the girl was cursed by many people. When the incident happened, Ana committed suicide because she regretted not being able to save everyone.
When Ana points out the horrifying incident, Sydney witnesses it all. He even tried to help Ana out of her trap, but it was too late. Ana apologizes to Sydney and Sydney forgave her so that Ana could die in peace.
Upon returning home, Sydney and Paul are stuck in traffic as the police chase criminals at the border. Sydney didn't mind it at first, but as soon as she saw a small child leaning against the car next to her, she recalled the child dying on fire. Sydney is shocked.
Then he got out of the car and saw many black figures entering the cars ahead. He runs away leaving Paul confused. Sydney then boarded a bus where the dead would be placed around. When looking at the back of the bus, Sydney was surprised not to play.
Then he realized that the shadow was the shadow of death and that the number 106 was the number of a truck carrying dangerous fuel capable of causing a fire as fierce as in his vision. He realizes that Ana wants Sydney to save everyone.
Taking advantage of the situation with so many police officers, Sydney and Paul, immediately realizing what Sydney meant, said there was a bomb on the bus and warned everyone to save themselves. A fateful incident happened, the prisoner's car hit a truck and exploded, burning the entire vehicle.
Fortunately, everyone was evacuated by Sydney and Paul first, Sydney also saved the boy from the fire so he did not die. But the explosion left Sydney blind. Eventually Sydney doesn't want to see anymore, she prefers to be permanently blind and happy again.
The Eye movie review
As mentioned above, The Eye is a remake of the movie of the same name that aired in 2002. However, it seems that David Moreau and Xavier Palud do not want to change or add too much to the original story. This movie will be different from the previous ones.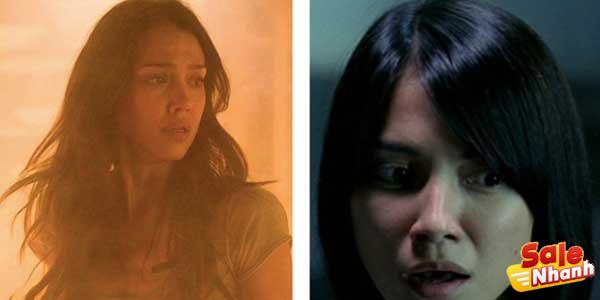 As a result, what is presented is really like a copy and paste of the story The Eye (2002); it's just a little bit Hollywood style. Everything is still the same, starting from the fact that Sydney has been blind for 5 years, the search for an organ donor, to the major events that are the answer to the question of why Sydney has always seen things like that. strange.
After Sydney has a new cornea and is able to see strange things, audiences will wonder what vision really means. Was the donor previously involved in a case so Sydney could see it after the cornea was removed?
Not to mention the presence of many ghosts that make the audience curious, sure, there will be many viewers who think that the cornea that Sydney receives makes the woman more sensitive to the presence of ghosts. But apparently not, the vision is a warning from the sponsor.
The remake is quite interesting
Turns out there have been two other remakes of The Eye (2002). Apart from The Eye which we are currently discussing, there are two other films titled Adhu (2004) in Tamil followed by the film Naina (2005) in Hindi. All these movies have the same plot. Hmm, do you think Indonesia can do it too?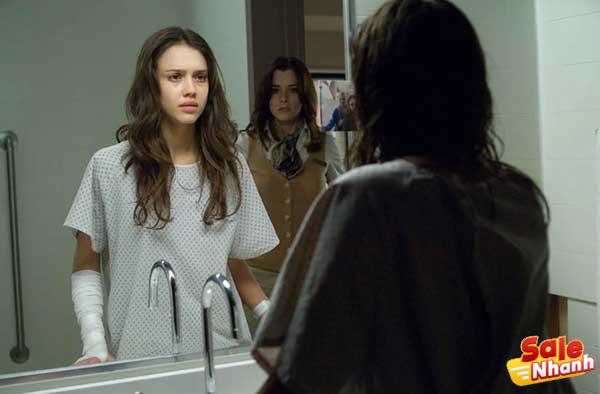 The movie The Eye is good enough to be a movie recommendation for this weekend, from the story perspective, the sense of horror created to the always-seeming atmosphere has succeeded in making the audience, at least, not sleepy throughout the movie. Salenhanh gave The Eye a score of 3.4/5. Good job !
Salenhanh – Product review blog
Address: 115 Nguyen Van Qua, Tan Hung Thuan Ward, District 12, Ho Chi Minh City
Website:  https://salenhanh.com/en
Mail: Salenhanh.com@gmail.com
#salenhanh #Reviewsalenhanh