The Exorcism of God is directed by Alejandro Hidalgo. The filmmaker has returned to the director's chair nearly a decade after the premiere of his debut film 'House at the End of Time', which has been a hit at several film festivals around the world. He also co-wrote the film 'The Exorcism of God' with Santiago Fernández Calvete.
The film is produced by Hidalgo and Joel Seidi of Epica Pictures with Karim Kabche and Antonio Abdo of Kabche Film Productions as sponsors. In addition to Will Beinbrink and Marcell, the cast also includes María Gabriela de Faría, Hector Kotsifakis and Irán Castillo.
Produced by Saban Films and Epica Pictures, the film was just screened in Mexico, the city in which the film is set, on February 17, 2022.
The Exorcism of God movie synopsis (2021)
Pastor Peter Williams (Will Beinbrink), an exorcist from America who is not ready to do so, is forced to perform an exorcism.
Pastor Michael Lewis (Joseph Marcell), Peter's mentor, reminds him not to perform an exorcism, and the demon eventually takes possession of Pastor Peter. When possessed, Peter did what a pastor should do.
After 18 years, a similar incident happens to a young girl named Esperanza (María Gabriela de Faría) who is possessed by an unpleasant demon.
The demonic possession became more and more serious, Father Peter had to ask Father Michael's help to perform an exorcism. The children in the house were mass possessed to the point of death.
Esperanza is the worst possessed. Father Peter discovers that the demon possessing Esperanza is the same one he fought 18 years ago.
Pastor Michael also had difficulty exorcising demons, because only Pastor Peter, with a past connection, was able to exorcise a demon named Balkan.
To perform an exorcism or purification on Esperanza, Father Peter must be cleansed of all sins by confessing his past sins.
Pastor Michael still accompanies Pastor Peter by giving instructions about Balkan, a demon he must fight. A surprising fact about young Esperanza relates to Pastor Peter's past.
The Exorcism of God movie review
Sinful past continues to haunt
The great problem that haunted Father Peter became the main outline of 'The Lord's Exorcism'. From the very beginning, a clear prologue explaining the story of Pastor Peter's past is evident for this very simple story. Often we get caught up in his frenzy in flashbacks to his first exorcism.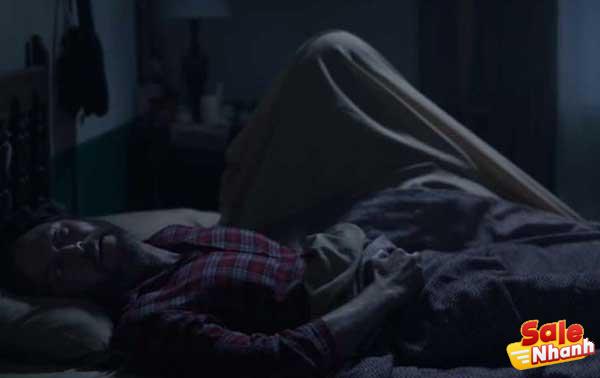 Pastor Peter has a recurring dream, which is a scene that can feel strange and forced. From Father Peter's point of view, however, it becomes even more interesting, as the psychological horror over him escalates as new truths come to light one by one. We will be invited to see from Pastor Peter's point of view.
Small town Mexican scene
Exorcisms usually take place in churches or in the homes of slum dwellers or even the wealthy. The setting for a small Mexican town and orphanage can be many, but they always manage to create terror within themselves. Those with close ties to the creed will permeate all of its horror background.
Orphanage wards with old looking buildings with stone walls add to the horror of each possession. The choice of dungeons for the most gruesome cases is also what adds to its own sense of horror.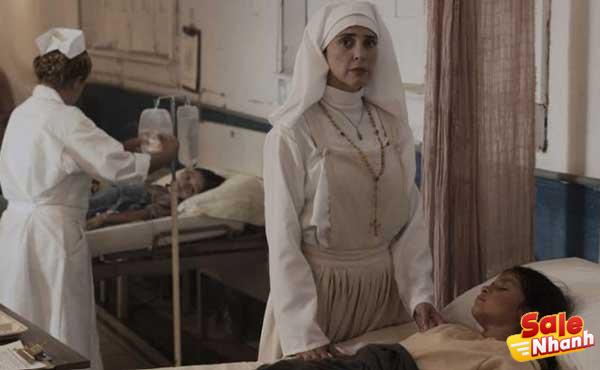 The disguise and visual effects of each possessed person also add value to convince us that the demons and demons that haunt Pastor Peter are quite powerful and terrible. There is not too much support for the horror image, even the blood and shadow effects appear only in some parts.
The easiest way to exorcise
This movie may be about exorcism, but the exorcism scenes in 'The Exorcism of God' are too light and few. The main conflict from Pastor Peter is highlighted. From the very beginning of the exorcism, which was devoid of complicated rituals, Father Peter was indeed an amateur at first, but in the next part of the exorcism it was all the same.
When veteran Pastor Michael performs an exorcism, it doesn't look too complicated. The fact that Esperanza was chained didn't make exorcism any more difficult. Even if some people and nuns are possessed, with just a prayer and a cross, all the demons come out easily.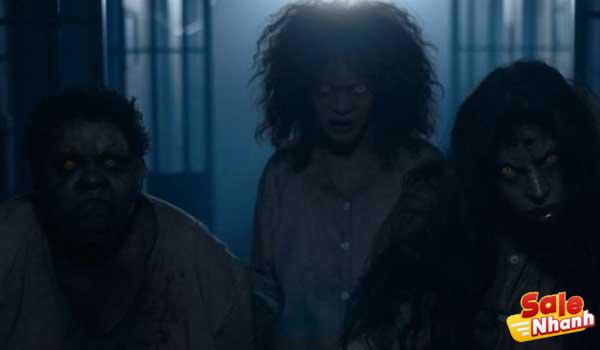 What we often see in some other exorcisms, there must be complex ritual stages, you won't find that in 'God's Exorcism'. There won't be any kind of precursor like holy water or someone's blood, or any kind of symbolism or anything else.
Only with prayers that you can know, such as the "Our Father" that Pastor Peter often uses as the most powerful weapon to drive out demons.
Conclusion The Exorcism of God
'The Exorcism of God' highlights Pastor Peter's past sins. Father Peter's connection to his first exorcism had a lasting effect and the demon himself returned to haunt him. This simple story is pretty well packaged, by taking the point of view of protagonist Pastor Peter.
Overall, 'The Exorcism of God' is quite disgusting and disturbing from all the images shown. The exorcism, the main thing in this movie, doesn't actually appear, the ritual is so easy it would lead us to believe that exorcism is just that easy.
Cilers can watch the issue of Pastor Peter and Pastor Michael facing the endless Balkan demons on KlikFilm since March 11, 2022. The horror story, and its connection to the past, gets interesting. and climax when adding a twist.
Salenhanh – Product review blog
Address: 115 Nguyen Van Qua, Tan Hung Thuan Ward, District 12, Ho Chi Minh City
Website: https://salenhanh.com/en
Mail: Salenhanh.com@gmail.com
#salenhanh #Reviewsalenhanh