The mysterious look of dolls like babies and children has long been imprinted on people's minds. Some beliefs even say that the more a doll resembles a human, the easier it is to become a medium for spirits. It is this belief that is the basis for many legendary horror works that use puppets as the center of horror. Examples of Child's Play, Annabelle, and The Boy, of course.
Like its sequels, The Doll 3 also introduces a doll as the source of disaster and portrays Bu Laras as a psychic. Of course, although continuous, but the story and other characters are very different. Let's learn about the content of this movie with Salenhanh Movie!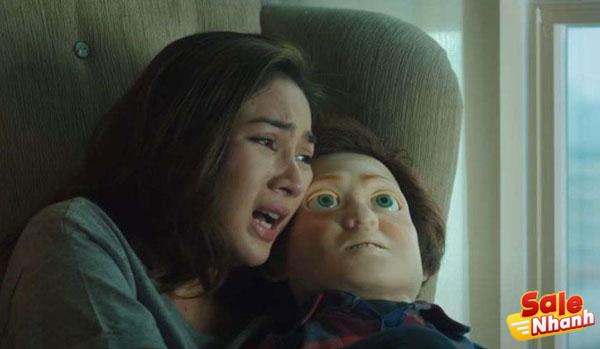 Synopsis of the movie The Doll 3
The story of ' The Doll 3 ' opens with a tragic accident that befell the family of Tara (Jessica Milla). As a result of the accident, Tara was orphaned, the only family alive was Gian (Muhammad Zidane), her younger brother was hospitalized for a year.
Although he survives, the crash turns out to be traumatizing for Gian. He decided to end his life.
Two months after Gian's suicide, Tara tries to move on with her life. But that didn't take away his longing for Gian. With an unquenchable desire, Tara called Gian's spirit back to say goodbye one last time.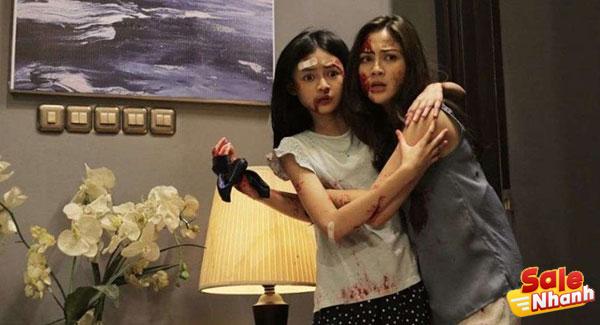 Tara is happy to be reunited with a doll she believes is her sister's spirit. But that happiness turned into a deadly horror.
Reviews of The Doll 3
Bobby interactive doll for 2 billion
As usual, 'The Doll 3' still uses dolls as the source of terror and disaster. But there's one thing that sets it apart from its predecessors. If before Ghawiyah and Sabrina dolls were just dolls that couldn't move, this time 'The Doll 3' has another new toy.
The doll named Bobby is an Animatronics doll that can move on its own. Bobby can walk, move his mouth and hands, and raise his eyebrows as if to show an angry expression, grinning.
According to Milzeru.com, the Hitmaker factory even spent more than 3 billion to make Animatronics dolls imported from Bali. But there's the price of course there's quality. The real Bobby doll is a plus for 'The Doll 3' as it's surprisingly versatile and attention-grabbing.
Horror stories are no different from existing movies
The 'The Doll' series isn't the only movie to incorporate elements of terror dolls into its films. 'The Doll 3' does not present a new story from what has come before.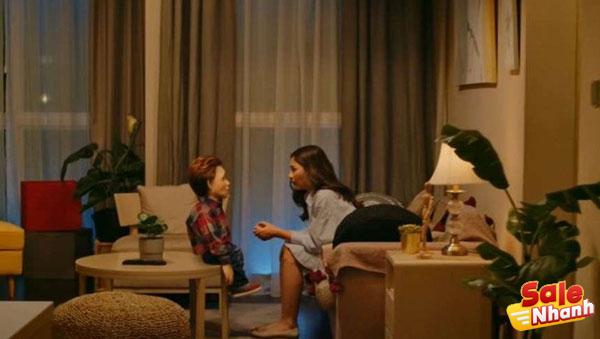 The story even reminds us of a Chucky doll that can move and kill people. Laras played by Sara Wijayanto and Raynard played by Jeremy Thomas, just like Lorraine and Ed Warren in 'The Conjuring'.
So, if asked to describe "The Doll 3", it's a combination of "Child's Play" and "The Conjuring".
The story is predictable and boring. Some scenes also look awkward and very absurd, for example a free fall elevator accident due to a broken wire only causing the victim to burn? It should at least cause a pretty heavy fracture, right?
Do you remember the scene where the character just screamed when a car in the distance was speeding toward him? That's more or less what the doomed characters did when the 50-centimeter-tall doll approached them. Even in the movie 'Children's Game', the characters try to fight hard to survive.
The dumbest part is when Bobby's doll starts throwing out swear words in English that are really weird, unclear, and unimportant.
Unfortunately, the dramatic aspect was not done
'The Doll 3' is about the brotherly relationship between Tara and Gian after unfortunate events happen to them. Tara, who is grieving the loss of her sister, desperately asks a mage to summon Gian's spirit to enter Bobby's doll.
Tara is happy to be reunited with her sister through Bobby. But Gian feels jealous because his brother's life is getting better and better. Tara returns with her fiancé Aryan (Winky Wiryawan), who has a daughter, Mikha (Montserrat Gizelle).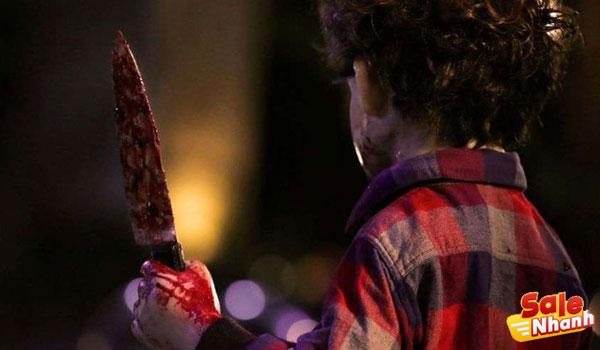 Gian feels his brother's feelings have been broken. She feels lonely and is afraid that her brother will leave her like her parents. This will have the potential to be a solid foundation for the drama aspect.
But audiences don't have time to get to know Gian's character more deeply, and his relationship with his brother, which makes us less sympathetic to Gian's character.
The audience only sees Gian as a jealous, annoying and sadistic guy. In fact, all he did was just to feel the love of his only family after the incident that hurt his mind and body.
Gian's dialogues through Bobby are carried out like a child younger than his age and also like a robot. Instead of expressing his love by giving Gian sincere lines, his words only revolved around the sentences 'My brother doesn't love me anymore', 'I hate him', 'I love Micah more' makes Gian's character completely unappealing.
Bloody action
Although almost completely different from the previous installments in the series, 'The Doll 3' retains the gore and gore. Well, even though Luna Maya can't get over Luna Maya's actions in 'The Doll 2', the brutal side of this movie still takes the biggest share. Starting with Gian's suicide by jumping off the roof of a building, and Bobby's horror with his knife slashes.
The feature part of this series is also unfortunately omitted, that is the part Laras only appears at the end of the film. In fact, if you follow along from the beginning of the series, Mrs. Laras becomes an important part of combating this mischievous spirit. We must have been waiting for the moment when Mrs. Laras came and began her exorcism as before, which we unfortunately did not receive.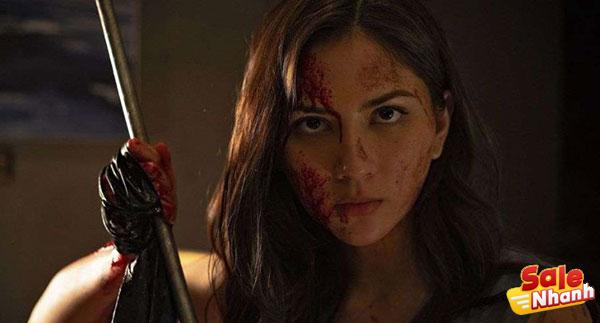 Conclusion about the content of the movie The Doll 3
Having been eagerly awaited since the last movie 'The Doll 2' in 2017, now 'The Doll 3' looks different using a doll that can move on its own instead of just standing still. The doll named Bobby looks quite impressive with flexible movements and can be expressed through changing expressions on her face.
Unfortunately, this movie can't seem to keep its promise. Perhaps the behind-the-scenes team wanted to make 'The Doll 3' focus more on the family movie aspect – which also hasn't been fully explored, and just leave the movie as a murder movie (important to be aware of). bloody and shocking) without any deep plot and character background.
With a rating of over 17+ including scenes of gore and swearing, you should not watch this movie with underage children.
Salenhanh – Product review blog

Address: 115 Nguyen Van Qua, Tan Hung Thuan Ward, District 12, Ho Chi Minh City

Website:  

https://salenhanh.com/en

Mail: Salenhanh.com@gmail.com

#salenhanh #Reviewsalenhanh