The Roundup (2022) is the sequel to the movie Outlaws (2017). This film has become one of the films to reach the first place since its initial release in Korea.
This is the 4th movie starring Ma Dong Seok and achieved 10 million viewers. This is also the 20th film in Korean cinema history to break this number.
In this movie, Detective Ma is the main character who is tasked with catching a fugitive who has fled to Vietnam. However, when he arrived in Vietnam, Detective Ma discovered an even worse case, the kidnapping and mass murder of a Korean tourist.
Detective Ma and his team then start investigating the case and try to catch the culprit.
So far, the film The Roundup (2022) has become the highest-grossing film in Korea with a revenue of 91.54 million USD. Not only that, this movie also achieved a rating of 7.4 on IMDb. This movie introduces an action scene played by Ma Dong Seok, Son Seok Koo, Choi Gwi Hwa and many others.
To better understand the actors, Salenhanh has compiled 8 movie players The Roundup (In 2022). Have fun watching!
The Roundup movie trailer (2022)
1. Ma Suk Do (Ma Dong Seok)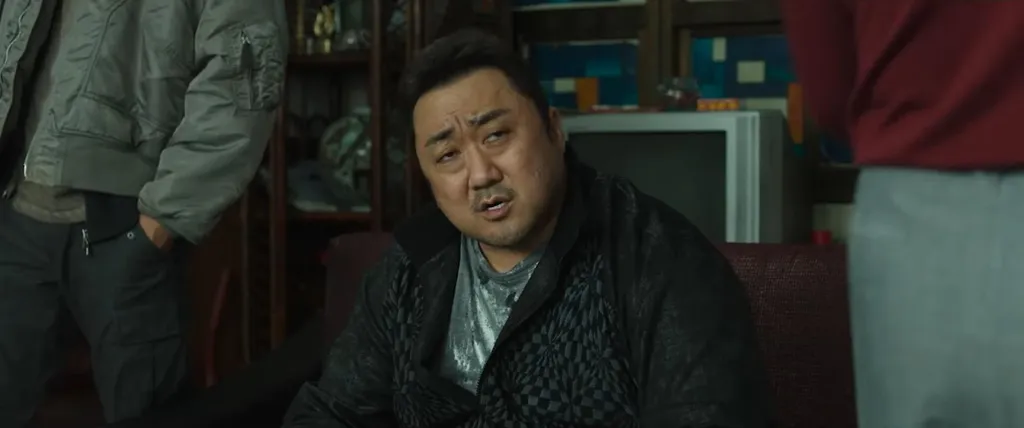 Detective Ma Suk Do, the main character in this movie, is played by Ma Dong Seok aka Lee Don. As in other action movies that he has participated in, there is no doubt about Ma Dong Seok's acting and action sequences.
Returning to the role of a detective or special police, Detective Ma will not hesitate to punish criminals and criminals. He is known to have a powerful punch and great strength. Therefore, some weak criminals will be easily destroyed by Detective Ma.
He has a 'special way' of extracting information from some arrested criminals to catch their boss.
In this movie, Detective Ma has a tough opponent. However, knowing that the criminal he was fighting was quite dangerous right now, Detective Ma looked quite calm in the face of him.
Despite being called a tough cop, Detective Ghost actually has a distinct sense of humour. Often he would say some of his witty babble, which is typical when fighting crime.
The interesting thing is that even though he has a boss, he can still easily "drive" the boss to do what he thinks is right. Especially about catching disruptive criminals.
Read more: The 10 best movies of Ma Dong Seok , the King of Action Movies from Korea
2. Kang Hae Sang (Son Seok Koo)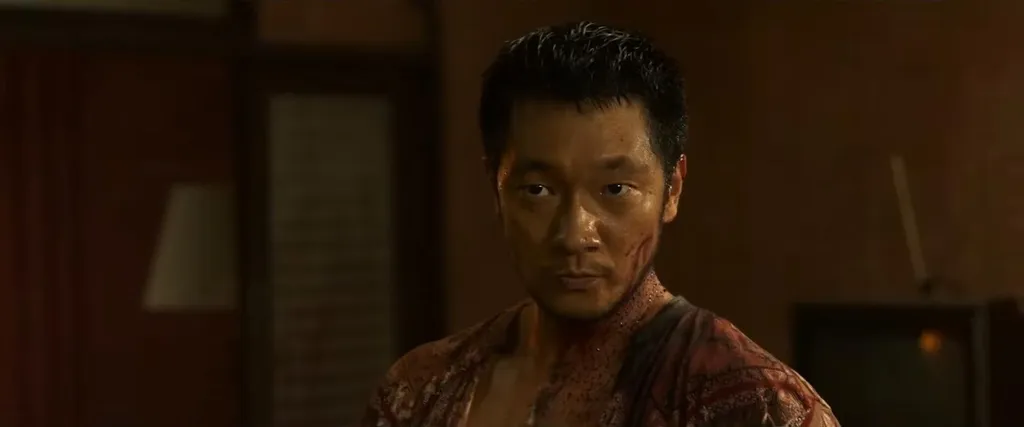 Kang Hae Sang is the main villain played by Son Seok Koo. Just like Ma Dong Seok, Son Seok Koo has also starred in several dramas and action movies.
Son Seok Koo's acting is also worthy of praise. Especially in this movie, playing the villain is quite interesting.
Kang Hae Sang is described as a ruthless and cruel villager . He will not hesitate to kill his victims just for the money. And he will be very angry when his money is taken by someone else.
When fighting, he often uses sharp tools to immobilize his victims. When killing the victims, his face looks very flat, looks very callous and brutal.
When facing Detective Ma, Kang Hae Sang remained relaxed and unafraid. Initially Kang Hae Sang was quite evenly matched in the fight with Detective Ma, but in the end Kang Hae Sang was unable to defeat Detective Ma who was superior in strength.
There is one interesting thing about Kang Hae Sang. Although he looks brutal, when he demands ransom and unilaterally hangs up the phone, he will judge the person's behavior is not good.
3. Jeon Il Man (Choi Gwi Hwa)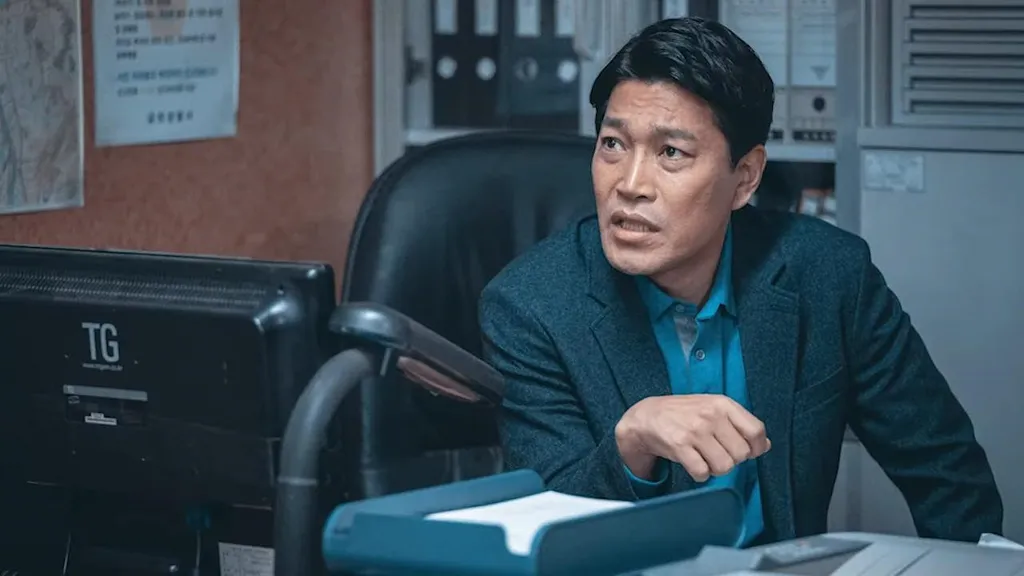 The final protagonist in this drama is captain Jeon Il Man, once again played by Choi Gwi Hwa. There is no doubt about Choi Gwi Hwa's acting, because he has starred in many popular movies and dramas ranging from supporting roles to leading roles.
Just like in the movie Outlaws (2017), Jeon Il Man is still the captain in the Geumcheon Police Main Crime Unit. Captain Jeon is a very responsible person.
However, he always exaggerates the 'problem' sometimes. Like when he told about his actions against criminals who drew sharp weapons to their shoulders and more.
However, despite holding the position of captain, he is often seen as 'fearful' of Detective Ma, who is much older than himself alpha, so he becomes quite impressive. He also often does not dare to fight and prevent the actions of Detective Ma, which he considers unnecessary.
4. Chang Yi Soo (Park Ji Hwan)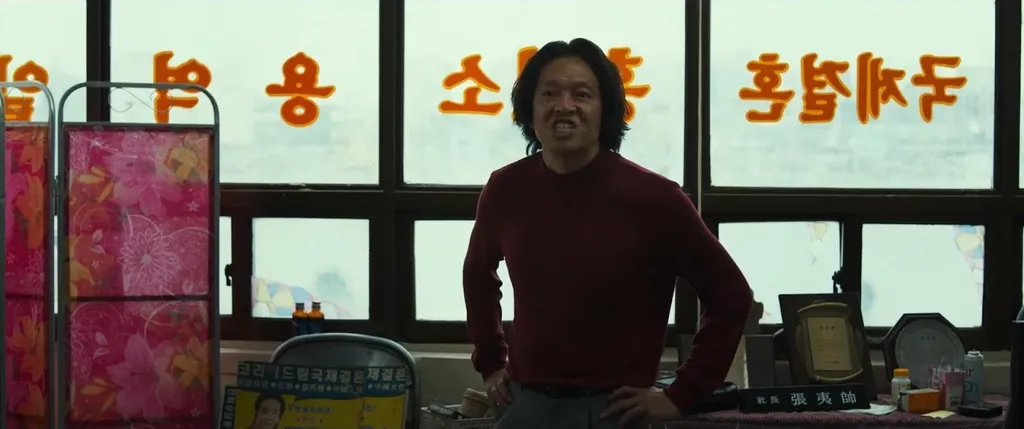 For those who have watched Outlaws (2017), it should be familiar with Chang Yo Soo played by Park Ji Hwan. He is the criminal who was 'conquered' by Detective Ma in the previous movie.
In this drama, Chang Yi Soo plays a loan shark who is pursuing a career. He was still greatly shrunk in the face of Detective Ma. However, he often swears when Detective Ghost is not present.
In this movie, Chang Yi Soo is forced to obey Detective Ma's orders to become a driver. But when he saw the suitcase full of money, he couldn't stand it and tried to get it when he felt it was safe.
When she meets Kang Hae Sang, she tries to act strong. But he immediately cowered when Kang Hae Sang was about to attack him. His actions when dealing with detectives Ma and Kang Hae Sang, show a rather unique and entertaining chemistry .
5. Oh Dong Gyoon (Heo Dong Won)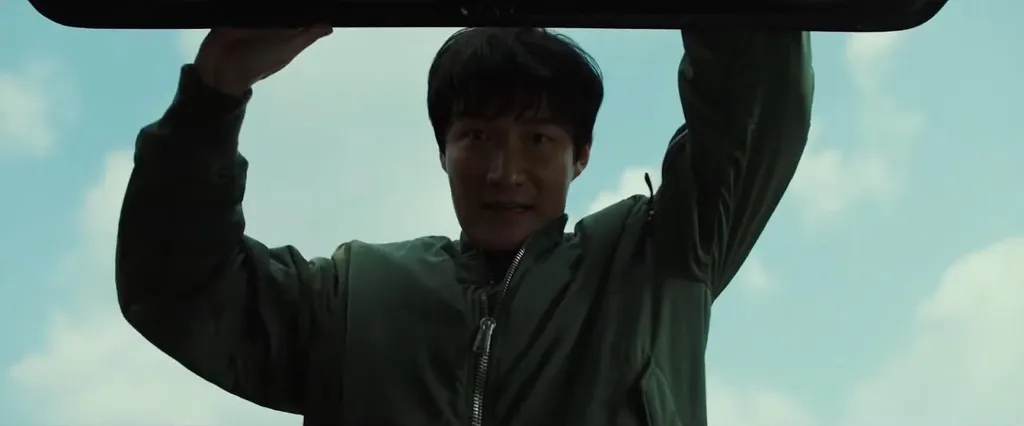 Oh Dong Gyoon, is his colleague, Detective Ma, opposite Heo Dong Won. Just like in the movie Outlaws (2017), Heo Dong Won also played his colleague Detective Ma.
In this drama, Oh Dong Gyoon is portrayed as a brave, agile and dedicated policeman. He also bravely fought Kang Hae Sang while at his hideout.
But, the stage from Oh Dong Gyoon, this isn't too much. In addition to being portrayed as a brave cop, he is also a good co-worker with his other colleagues.
6. Kang Hong Suk (Ha Joon)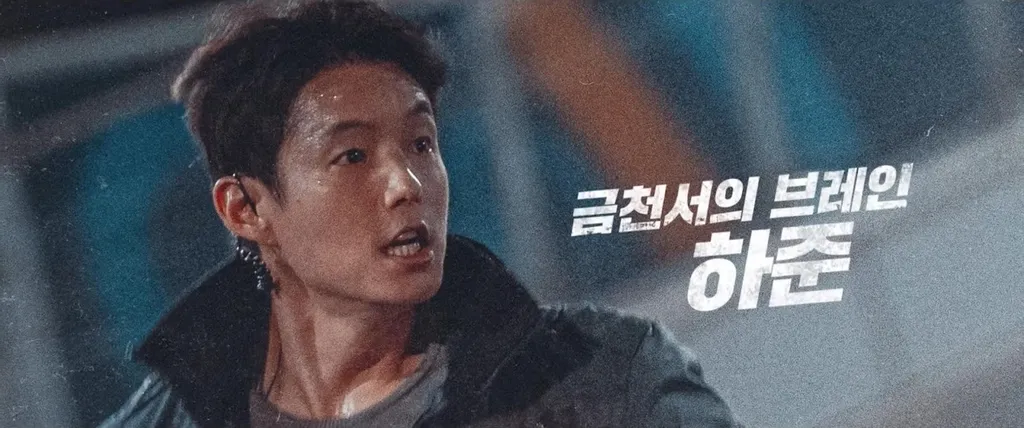 The last actor to appear in the movie Outlaws (2017) is Kang Hong Suk, played by Ha Joon. Despite being quite young, Ha Joon has starred in various dramas and movies. Ha Joon's acting is also very attractive and there is no doubt about it.
In this drama, Ha Joon returns to play the role of a policeman named Kang Hong Suk. He is a colleague of the rather powerful Detective Ma. He is also brave enough to fend off criminals who try to stop him while wielding sharp weapons.
He quickly helped Kim Sang Hoon who was in danger. And managed to defeat one of the criminals who became Kang Hae Sang's accomplices.
7. Kim Sang Hoon (Jeong Jae Kwang)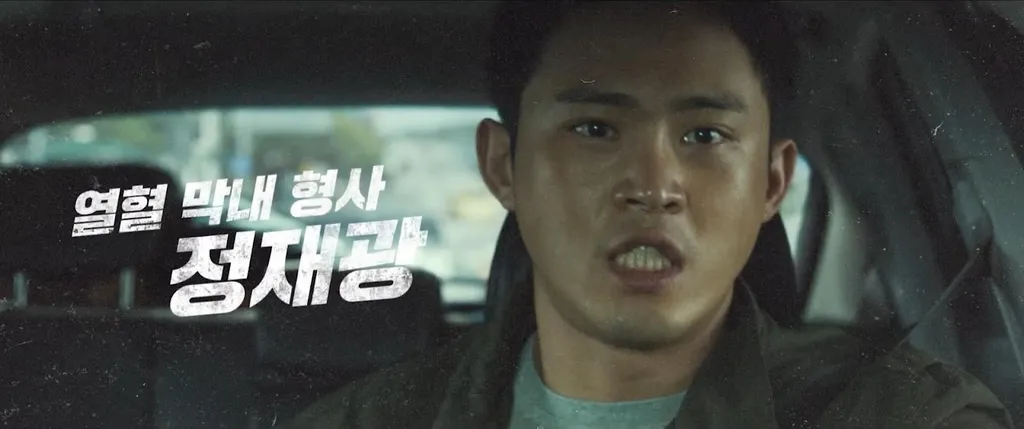 Kim Sang Hoon is a new cop, played by Jeong Jae Kwang. He is a new player in this movie. However, the stage in which Kim Sang Hoon is included is quite small, but he can play the role well.
Unlike his senior, although bravely fighting criminals, his physical strength is not as strong as other teammates. There are times when he is also quite overwhelmed when fighting criminals with sharp weapons.
8. Jang Ki Cheol (Eum Moon Suk)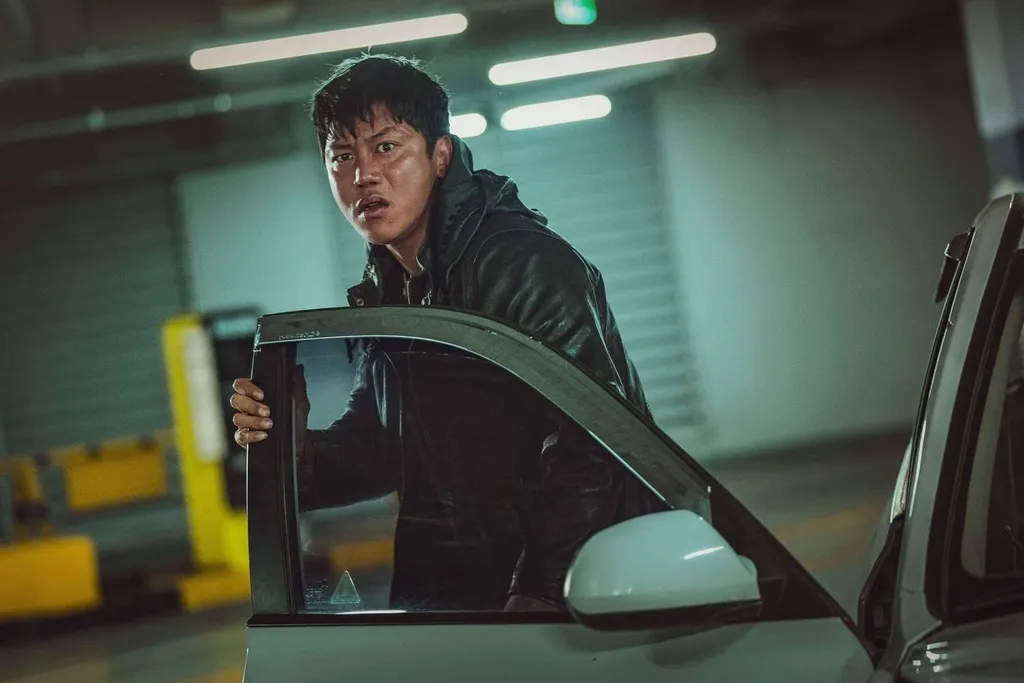 Jang Ki Cheol is a villain played by Eum Moon Suk. The stage Jang Ki Cheol appeared only in the last few minutes when helping Kang Hae Sang perform stunts.
Jang Ki Cheol is portrayed as a villain with a bad temper. Just like Kang Hae Sang, he doesn't hesitate to mistreat his victims. Although it only took place for a short time, the scary and tense impression when Jang Ki Cheol chased the victim was quite intense.
That's eight actors from The Roundup (In 2022). Unfortunately, there are several other actors involved in this drama, such as Choi Chun Baek and Kim In Sook, the parents of one of Kang Hae Sang's victims. Both of them performed very well in their roles even though they only appeared briefly in this movie.
It should also be repeated, in this movie there are quite a lot of gore and violent scenes. So I don't think it's suitable to watch for those who are not strong with these scenes. If you're curious about the full story of this movie, Salenhanh also has a synopsis and review of The Roundup .
Salenhanh – Product review blog
Address: 115 Nguyen Van Qua, Tan Hung Thuan Ward, District 12, Ho Chi Minh
Website: https://salenhanh.com/en
Mail: Salenhanh.com@gmail.com
#salenhanh #Reviewsalenhanh