Based on a true story, The Big Hit is the closing film of the annual European Union (EU) film festival, also widely known as Europe on Screen. Completed last June 30, the festival is held in a hybrid format.
Live screenings of the film can be viewed from June 16 to 26, 2022 in several major cities in Indonesia, namely Jakarta, Bandung, Medan, Denpasar, Surabaya and Yogyakarta.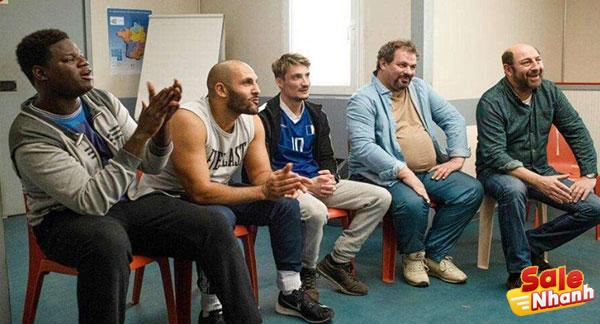 In addition to live streaming, movies stream in Europe on Screen through festivalscope.com starting June 20-30, 2022. All movies and various shows in Europe on Screens can be viewed and accessed for free.
'The Big Hit' has won several awards in the category of Best Feature Film at the Victoria, Canada Film Festival 2021 and Best Comedy at the 2020 European Film Festival.
Trailer of the movie The Big Hit (The Big Hit)
Synopsis of The Big Hit (The Big Hit)
This French film tells the story of a retired stage actor, Etienne (Kad Merad), who runs theater classes in a prison, where he assembles a group of prisoners to stage a play. Samuel Beckett's famous, 'Waiting for Godot'.
Because training a group of prisoners, of course face a lot of obstacles. The limited number of hours of practice, as well as their restriction on performing performances outside the prison. Not to mention the identities of those who are prisoners, making licensing quite difficult.
His determination led him to finally be allowed to take a group of inmates on a tour outside the prison. Can everything go well? Let's review the movie Salenhanh to find out the details!
The Big Hit (The Big Hit) movie review
A touching story about a theater actor's struggles
Etienne is a former stage actor who is widely known for his role-playing skills. In this film, it is not explained in detail how Etienne ultimately chose to retire and teach in prison.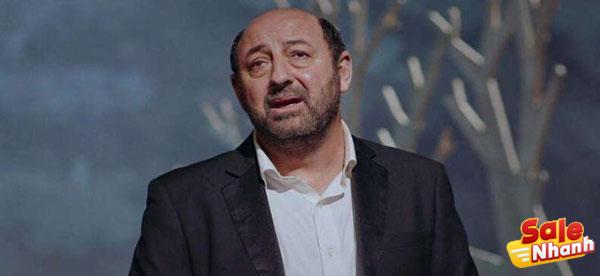 The film opens with the introduction of the character Etienne receiving a teaching class in a prison, where he teaches comedy theater performance. What he received exceeded expectations, his fellow inmates turned out to have talents that became their hallmarks.
Although there are records in their training, both from the way they use a voice that is different from the original, their expression, their level of confidence, to the psychological impact they have going through it all.
Some chose to stop midway because they needed money and decided to work with other prisoners. The process is full of ups and downs, starting with the sensitive and emotional personalities of each prisoner, to the strong motivation that encourages them to complete the program.
What Etienne does in coaching and making them successful, does not escape his desire to make his daughter proud of him. Although his family problems are not explained in detail, so that the audience has a little doubt about the family conflict he is facing, he is certainly no longer with his wife.
Comedy show special
This movie presents the typical genre of stage players with humorous stories, starting from their personalities, expressions, voices to their appearance on stage.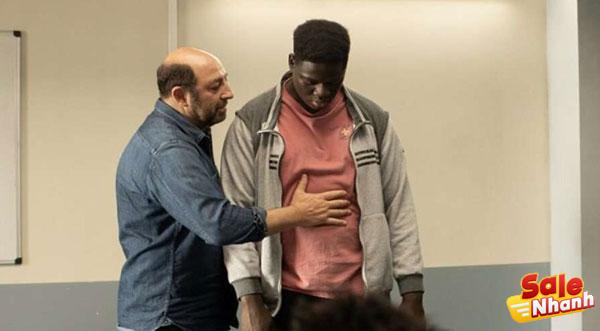 If you don't like theatrical comedies, then perhaps this movie will not be suitable to watch or if you see it, the entertainment feeling will not pass the audience's eyes.
Each character in this movie also has their own characteristics that bring interesting and unique humor. The five prisoners are Patrick (David Ayala), Kamel (Sofian Khammes), Moussa (Wabinlé Nabié), Jordan (Pierre Lottin), Alex (Lamine Cissokho) and Bojko (Alexandre Medvedev).
The five have a close relationship with each other and their personality development seems to complement each other. Audiences interested in theatrical performances will love their action sequences and be entertained through the stories presented.
Prisoners are still prisoners
They successfully conquered various performances outside the prison, they also received various appreciations. They believe that every trip that takes place is easy to take place.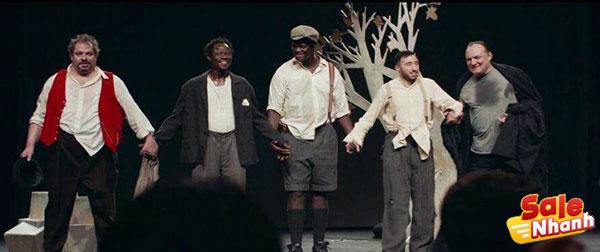 However, one day on their last tour, all five of them got into trouble with the warden, which resulted in their license being revoked and again difficult to win the trust of the warden. chief manager.
Etienne tried to convince the manager by providing a video of their previous performance to be allowed to leave. Too complicated and difficult to get permission for them, it's because of their impolite behavior.
However, after going through a strict chain of permissions, they finally got permission and were allowed to do it one last time. This is because a license can only be issued once.
Of course, this is a great opportunity for the five inmates to show off their best form. Moreover, they will perform on a grand and famous stage, and the judges who are looking for the talent of theater actors are also present to watch the show.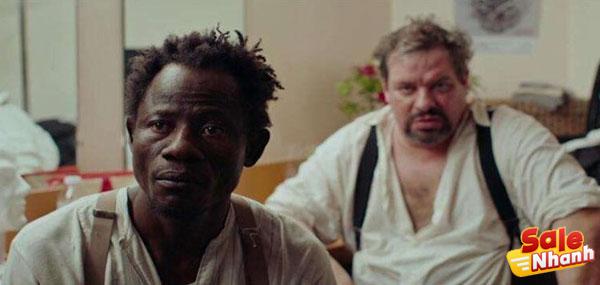 Unfortunately, the audience must be reminded once again that they are all prisoners who want freedom. The performance, which should have gone smoothly, was ruined by the absence of the prisoners.
Here, Etienne's sad feeling also makes the audience stunned and dumbfounded. We are all so caught up in joy that we forget that their greatest wish is to be free.
Conclusion of the movie The Big Hit (The Big Hit)
'The Big Hit' is the perfect closing film for the festival to be introduced to the audience. The typical entertainment of the stage people is closely associated with this film, not only that, the dramatic element is also beautifully shown to leave a deep impression on the audience.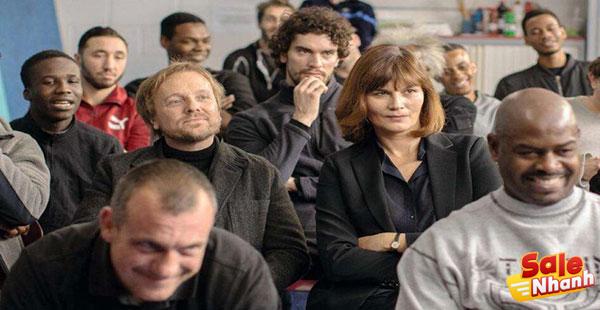 Based on a true story, the story shown is extremely engaging and opens up new perspectives on the prisoners. It turned out that the prisoners were also able to live without boredom and the guards also gave classes to practice their talents.
Salenhanh – Product review blog

Address: 115 Nguyen Van Qua, Tan Hung Thuan Ward, District 12, Ho Chi Minh City

Website:  

https://salenhanh.com/en

Mail: Salenhanh.com@gmail.com

#salenhanh #Reviewsalenhanh