How does it feel to wake up each morning with a different look from your original appearance? Surely you will be very panicked and think you are still in a dream, right? However, this rare incident actually happened to a famous person named Han Se Gye.
He often wakes up from his sleep in the form of other people, whether it's children, parents, or a man. Uniquely, the only person who could recognize him in a different form was Seo Do Jae.
The Beauty Inside (2018) is a drama starring famous names in the Korean entertainment industry. Called Seo Hyun-jin, Lee Min-ki, Lee Da-hee and Ahn Jae-hyun, their names immediately skyrocketed after starring in this drama.
Directed by Song Hyun Wook, this drama achieved high ratings during its broadcast.
Then, how do Han Se Gye and Seo Do Jae keep this strange disease from leaking to the public? To find out the full answer, you can read the movie synopsis and review below.
Trailer of the movie The Beauty Inside
Summary of The Beauty Inside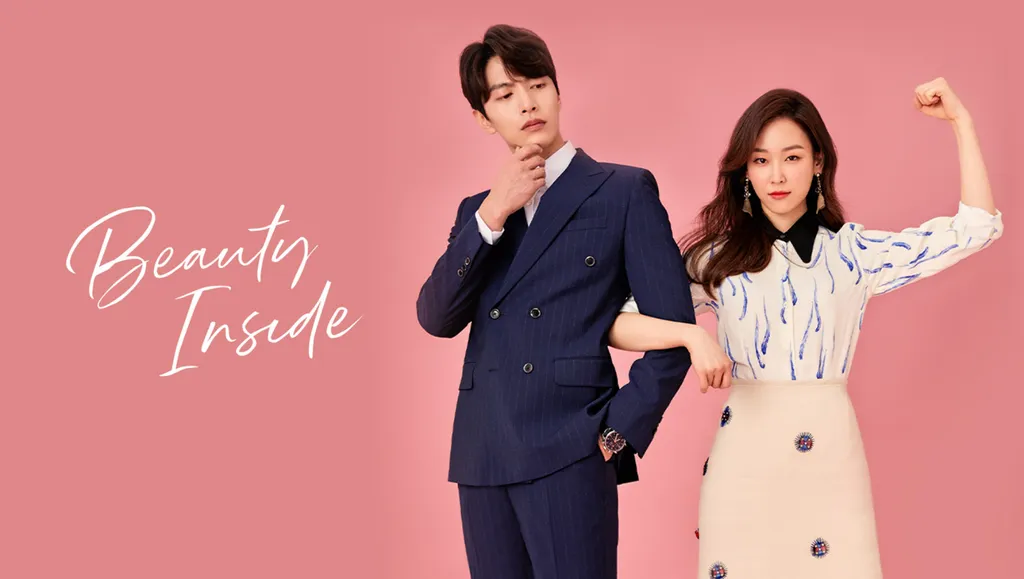 Release year

2018

Category

Drama, fantasy, romance

Manufacturing

Studio & New, Yong Film

Manager

Song Hyun Wook

Cast

Seo Hyun Jin

Lee Min Ki
Han Se Gye is indeed very famous as a beautiful actress. But he was also covered by malicious rumors.
Many people talk about his bad character, such as frequently changing girlfriends to the secret issue of having children. Even one thing is for sure, Han Se Gye often runs from the set to run away from the stage to receive the award.
It turns out that behind all her bad personality, Han Se Gye has a body problem that shouldn't be revealed to the media. This beauty has a condition that she can physically change into someone else's form.
Not only other young or old women, but Han Se Gye can also go from a child to become a man.
Han Se Gye never knows when and where she will transform into someone else. Fortunately, there are two friends who always help Han Se Gye to hide her disorder.
One day, Han Se Gye meets Seo Do Jae, a director of an airline company with a very cold attitude. The man is very selfish and unfriendly, although his posture and handsome face can attract anyone.
It turns out that Seo Do Jae is hiding her narcissism from family and co-workers. Seo Do Jae cannot recognize anyone's face and this is his biggest weakness as the director of a large company.
The only person who knows Seo Do Jae's true condition is his secretary, who is like his best friend. Seo Do Jae also tries to cover up this flaw from his half-sister, who is desperate to get the director position.
Initially, Seo Do Jae and Han Se Gye's meeting was just to launch the business between the two. However, due to an incident, they get into a pretend dating relationship.
This is where Seo Do Jae felt something. It turned out that he could only recognize Han Se Gye's face. Even when Han Se Gye had turned into a different person, Seo Do Jae could still recognize him.
Until he didn't realize it, Seo Do Jae fell in love with Han Se Gye, whom he was getting to know every day. On the other hand, Han Se Gye, knowing Seo Do Jae's illness, felt strange. She never thought that he was the only one who could recognize her in any way.
Seo Do Jae even regularly helps him survive in different situations that make his identity almost known to others. Both suffer from a strange disease, can Han Se Gye and Seo Do Jae's relationship be smooth?
Moreover, Kang Sara, Seo Do Jae's younger sister, is always looking for ways to bring down her brother. Meanwhile, Han Se Gye's career is constantly interrupted by a young actress trying to find out the secret of his transformation.
Similar but not the same, The Beauty Inside movie and TV versions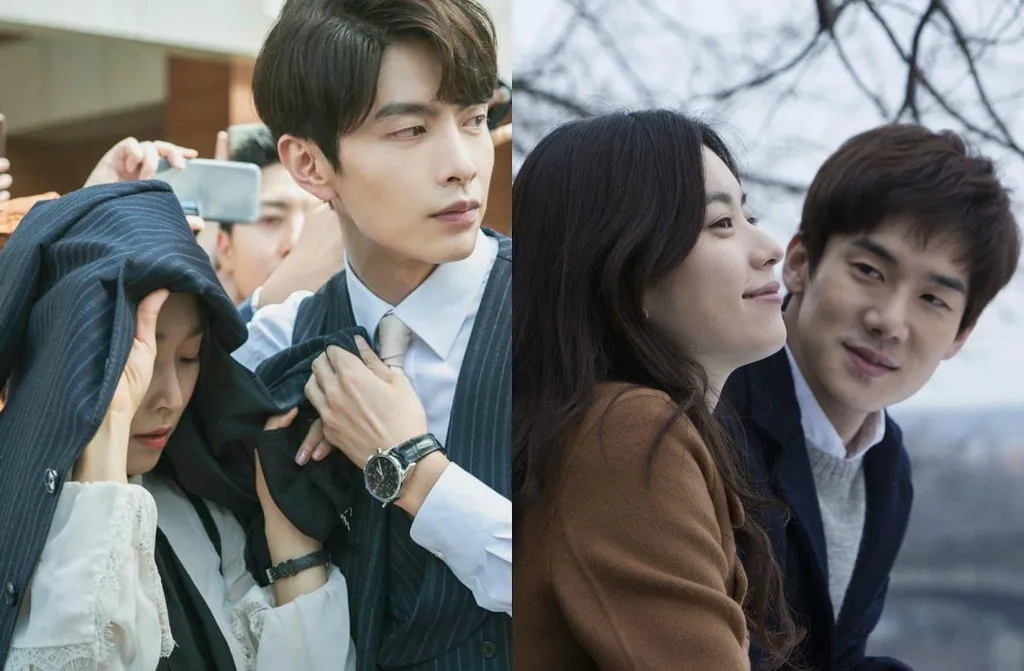 Did you know that The Beauty Inside (2018) is a TV series adapted from a movie that aired in 2015? With the same title The Beauty Inside (2014) is a movie version that takes the premise of a person who changes shape frequently. While both are similar, there are some significant differences between the movie and TV series You Know .
For example, the problem of the sex difference of people suffering from this strange thing. In the movie version, the shape-shifting character is Woo Jin played by Yoo Yeon Seok. It always changes anytime, anywhere without being controlled.
Woo Jin kept changing shape each time, but this man was never able to return to his original form.
For the drama version, the changeable character is Han Se Gye, played by Seo Hyun Jin. What's different is, Han Se Gye is still able to return to her original form and the changes take place over a definite period of time.
In addition to the two mentioned earlier, the character Seo Do Jae played by Lee Min Ki is said to have a disorder that cannot recognize a person's face. However, in the movie version, the character Yi Soo played by Han Hyo Joo does not have any unusual points.
This woman is actually very healthy and normal, but she is very sensitive when she sees the personality and attitude of someone in front of her.
This difference makes the TV series version and the movie version both have distinct characteristics. I have no problem with these differences myself, both are very interesting.
Lee Da-Hee and Ahn Jae-Hyun stand out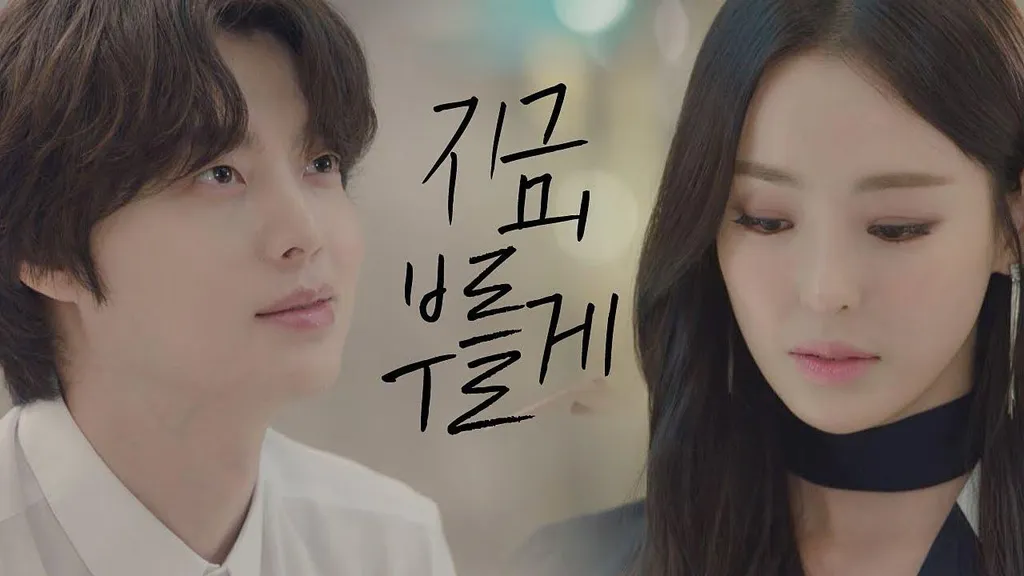 Honestly, I didn't enjoy watching this movie because I was curious about the premise or the main character. In fact, I enjoyed watching this drama after catching a glimpse of the scene featuring Lee Da Hee as Kang Sa Ra. Honestly, I was blown away by how fashionable and beautiful Lee Da Hee is in this drama, it's hard to resist.
I love the "Rich Girls" aura that radiates every time Kang Sa Ra walks with such confidence. To quell his great charm, the scriptwriter added the character Ryu Eun Ho played by Ahn Jae Hyun. Honestly, how these two ended up together is a fairy tale and cliché.
But their chemistry is so beautiful, it's impossible not to enjoy every second when Sa Ra and Eun Ho are together.
Moreover, with the struggling gameplay shown by Eun Ho, this handsome man has his own way to tease the arrogant and cold Sa Ra. As the drama progresses, the characters of Sa Ra and Eun Ho seem to have a growth that is very good.
Sa Ra, who is normally very cold, turns into a caring, cheerful and somewhat jealous woman. While Ryu Eun Ho, his character looks more mature but still carries his brand. For me, this couple has captured the attention of the main couple, which is Seo Hyun Jin and Lee Min Ki.
Seo Hyun Jin proves her consistency in acting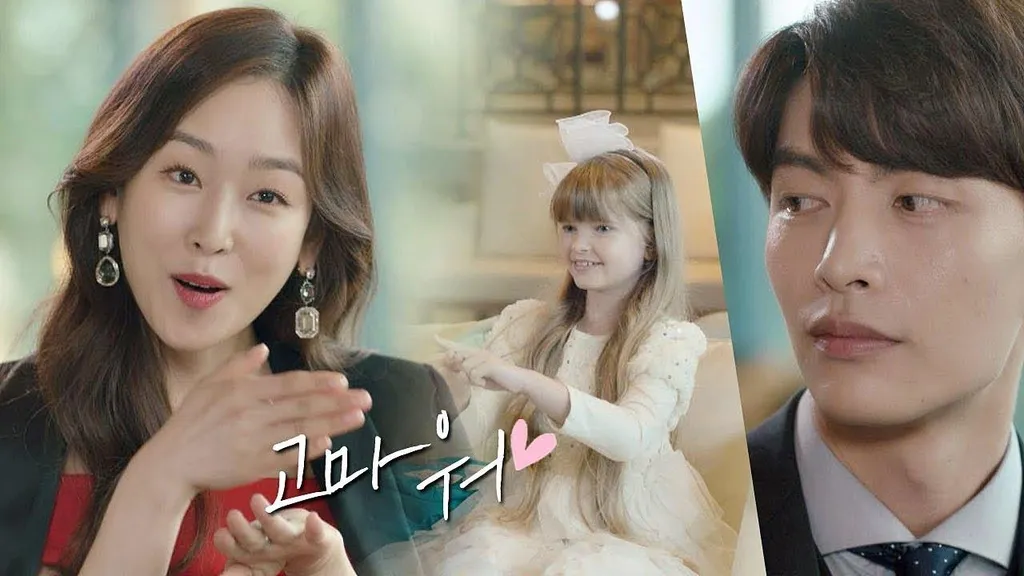 I first saw Seo Hyun Jin acting in the medical drama Dr. Romance (2016). Playing a doctor named Seo Jeong, to be honest, I was immediately stunned by how he looked. Looking very simple but with irresistible charm, Seo Hyun Jin looks like a reliable doctor but it turns out he has a wound in his heart.
I can also feel the excellence in his acting and personality when watching him in the drama The Beauty Inside (2018). I think playing the role of Han Se Gye, a controversial celebrity, must be very easy.
This is not wrong. The character Han Se Gye is as vibrant as a top celebrity second to none. But when Han Se Gye had to let go of the emotions of all kinds that had ever happened to him, this was completely unexpected.
I can feel that Seo Hyun Jin has really studied the acting and emotions of the actors who play him in different bodies. I also like how Seo Hyun Jin really enjoys the comedy scenes.
I really like his comedic scenes, down to his chemistry with Lee Min Ki. In terms of acting, Seo Hyun Jin is clearly superior but he never wants to be seen as flashy. Even when the two are together, they seem to complement each other so that the chemistry is very strong.
The Beauty Inside (2018) is one of the most popular K-Dramas that is really fun to watch. This film has cinematography, editing, character development to an easy-to-understand plot. If I intend to watch this movie again when you have free time, how about you? Share the answer in the comments column below.
Salenhanh – Product review blog
Address: 115 Nguyen Van Qua, Tan Hung Thuan Ward, District 12, Ho Chi Minh
Website: https://salenhanh.com/en
Mail: Salenhanh.com@gmail.com
#salenhanh #Reviewsalenhanh