This December, we're introduced to one of the best movies of 2022 that people may rarely hear of. The film, titled 'The Banshees of Inisherin', tells the story of the friendship of two friends on a remote island off the west coast of Ireland. 'The Banshees of Inisherin' also reunites famous actors Collin Farrell and Brendan Gleeson with director Martin McDonagh after the British director directed both in 'In Bruges' in 2008.
Synopsis for The Banshees of Inisherin (2022)
The story follows two best friends, Padraic (Colin Farrell) and Colm (Brendan Gleeson), both of whom come into conflict when Colm abruptly ends their friendship for no apparent reason. Padraic is shocked by the drastic changes his friend is going through, and is helped by his sisters, Siobhan (Kerry Condon) and Dominic (Barry Keoghan), a young but troubled islander. tangled. The two of them try to improve the relationship between the two friends. However, Colm still doesn't want to be friends with Padraic again for whatever reason.
Padraic's efforts only take his old friend to extremes, namely chopping off each finger each time Padraic visits him to try to atone, and he sends each finger to the front of Padraic's house, which only makes Padraic more stressed every day in dealing with Colm. . When Colm issues a final ultimatum, their relationship escalates to a surprising conclusion.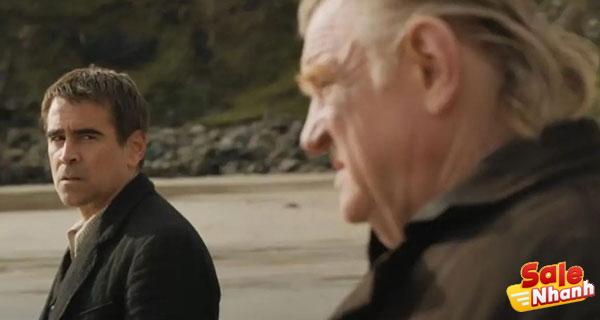 This movie is extraordinary. Earlier in 2017, director Martin Mcdonagh's successful dark comedy 'Three Billboards, Outside Ebbing, Missouri' won two Oscars, now he is back with another excellent story about darkness. of a friendship that makes the protagonist feel deeply. loneliness. 'The Banshees of Inisherin' is arguably one of McDonagh's best films to date.
The narrative is simple but very evocative, with important layers of meaning in each intimate scene, filled with deep emotion from the protagonist, as if we were being taken by the innocent humor it conveys. disturbing, but soon it is replaced by a heartbreaking, and even frightening, melancholy. A feeling never before seen in a McDonagh film, and all aided by the sombre tones that dominate Ireland's stunning rocky landscape with a 1923 setting.
The Banshees of Inisherin movie review
Dive deeper into the story presented
We look a little deeper. Padraic is a kind and good-natured character who, despite being unintelligent, turns out to be deprived of attention by his best friend, Colm. How did it happen? Maybe it's because Colm is bored and doesn't want to be friends with Padraic anymore. Despite this, Padraic remained very naive in dealing with the change of attitude and continued to try to be polite and continued to try to fix what had happened to Colm.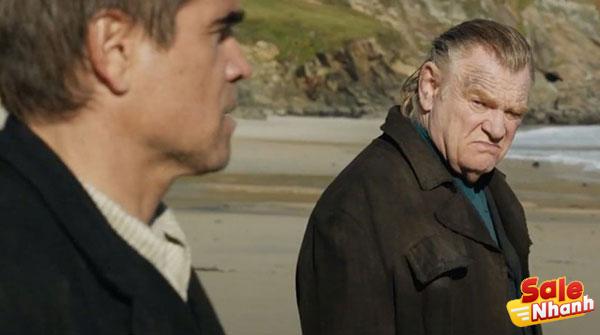 Colm is said to have started spending more time playing the violin and composing. He tries to spend time exploring his artistic abilities and the results are very good. Is Colm trying to shut himself up so he can develop his abilities and never want to be friends again? Has Colm gone mad?
Padraic, also a farmer, has a strange habit that his sister doesn't like, which is to bring her pets into the house and live together.
The incident with these two old friends also attracts the attention of an old witch living on the island. His appearance reminds the writer of the character appearing in the classic film 'The Seventh Seal' released in 1957. Representing the character Death or Death with words that always make anyone shiver. even Padraic whenever he talks with this creepy look. figure. Amazingly, his acting can beat actor Bengt Ekerot in 'The Seventh Seal'.
Up until this point, the next thing is the degradation going on around them. The correlation between the old sorcerer's words and the relationship between two old friends ends sharply, with the deaths of several of the supporting characters in this film. Accompanied by sharp satire, the two struggle psychologically through words and thus end everything that begins with somewhat absurd complexity through one of the main characters.
Conclusion The Banshees of Inisherin
For fans of the dark comedy genre, 'The Banshees of Inisherin' is a must-see. Although there are two unsolved mysteries. Like why Colm acted like this for no good reason, or his conclusion isn't even resolved until the movie's over, but that doesn't matter.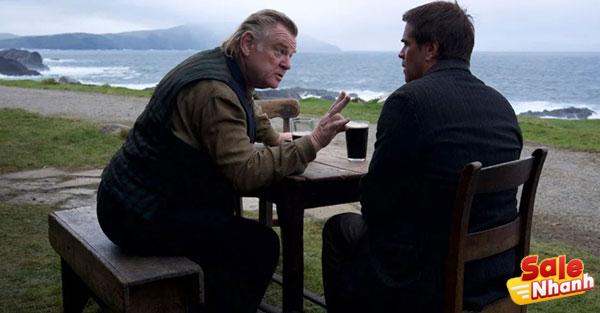 The chemistry between the two is well established, just as good as when we watched 'In Bruges'. Moreover, the technical factors are extraordinary. Beautiful cinematography, playable script on a level of emotional depth. All of that comes together to make this movie both beautiful and sad. For those who are not used to watching movies like this, there are times when we watch it more than once, so we can understand.
Salenhanh – Product review blog
Address: 115 Nguyen Van Qua, Tan Hung Thuan Ward, District 12, Ho Chi Minh City
Website: https://salenhanh.com/en
Mail: Salenhanh.com@gmail.com
#salenhanh #Reviewsalenhanh