In friendship, relationships sometimes don't go well. Differences in personalities and goals can be obstacles that threaten to destroy relationships with friends.
Especially if someone makes a fatal mistake, then relationships with people who are already acquainted often turn into strangers.
T2 Trainspotting is one of the most iconic movies of the 90s. The bravery of young people caught in drug traps is one of the reasons.
At the end of the movie, the four friends go their separate ways. In T2 Trainspotting, the friends' deteriorating relationship eventually leads to their fourth meeting. Check out the full movie synopsis and reviews below.
Summary of the movie T2 Trainspotting
Release year 2017
Genres Adult , Adventure , Black Comedy , Comedy , Mature , Crime , Dark Comedy , Drama , Erotic , Family , Friendship
Cloud Eight Film Production , Creative Scotland , Decibel Films , DNA Films , Film4 , TriStar Pictures
Director Danny Boyle
Cast Ewan McGregor Ewen Bremner Jonny Lee Miller Robert Carlyle
Twenty years ago, Mark Renton stole $8,000 from his drug-selling friends. He then used the money to start a new life in Amsterdam.
Renton is 46 years old, has never touched heroin again but is in the process of divorcing his wife and having a heart attack while working out at the gym.
Renton decided to take a vacation to Edinburgh, which he hadn't visited in a long time. In Edinburgh, Spud turned to drugs after divorcing his wife, Gail, and failed to gain custody of their son, Fergus.
Simon "Sick Boy" Williamson still uses cocaine, has a quiet pub and regularly blackmails others. Francis Begbie has just been sentenced to another 5 years in prison. Frustrated, Begbie attacks her lawyer.
The first person Renton visited was Spud. For Renton, Spud is not the type of person to be betrayed, so 20 years ago, before he ran away, he gave Spud some money.
Fortunately, Renton arrived at the right time because Spud was about to commit suicide. Renton also promised to help Spud overcome his addiction to illegal drugs.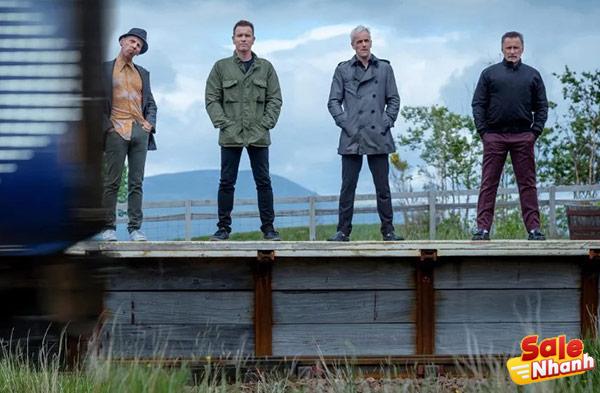 Renton then visits Sick Boy's pub. Sick Boy, who was still frustrated by Renton's actions, attacked Renton spontaneously.
The two were eventually able to reconcile after Renton paid for the part of Sick Boy he took first. Sick Boy takes the money but he promises his girlfriend, Veronika, that he will avenge her.
In prison, Begbie injured herself and was taken to the hospital. Arriving at the hospital, Begbie escaped to his wife's apartment, June. There, she met Frank Jr., her son who is currently studying hotel management.
Begbie mocks her son's choice and forces him into the world of crime by selling stolen goods.
Begbie visits Sick Boy to confirm Renton's condition. Sick Boy says he heard Renton lives in Amsterdam and will give him a fake passport so Begbie can take revenge directly.
Sick Boy did it because he and Renton were planning a business together. Renton, Sick Boy and Veronika applied for a loan of 100,000 euros to build the top floor of the pub into a sauna.
Sick Boy will use the sauna as a cover for a brothel as he promised Veronika. Meanwhile, Renton and Veronika's closeness makes the two have a special relationship. Spud was also close to Veronika, which encouraged him to continue writing memoirs.
Sick Boy was reported to the police for blackmail. Renton is forced to enlist the help of his ex-girlfriend, Diane. As a result, the money that would have been used for the business was used up for legal advice and Sick Boy liked to buy cocaine.
Renton ran into Begbie at a nightclub. Begbie immediately chases after Renton but Renton escapes.
Renton and Sick Boy are kidnapped by sauna owners all over Edinburgh. He doesn't want any competition for his business. Meanwhile, Veronika tries to run away with the borrowed money and asks Spud to forge Renton and Sick Boy's signatures.
Can Begbie get her revenge? Will Veronika be able to earn money? Can Spud mend his relationship with his wife and children?
T2 Trainspotting movie review
Advanced aging theme
T2 Trainspotting was released 21 years after the first movie, Trainspotting. The development of each character's story is inevitable.
Notably, the development was done without leaving the identity shown in the first film. As a result, we can still see Renton, Sick Boy, Spud and Begbie almost the same, only they get older.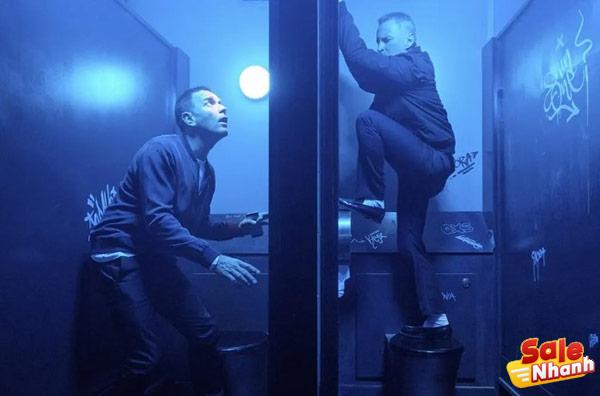 The theme of aging is really emphasized in this film. Renton has heart problems, Sick Boy has trouble settling down, Spud still has heroin problems, and Begbie is still a villain.
Many scenes show that they are not young anymore. One of them is the scene in a nightclub toilet when Begbie needs Viagra's help to get an erection.
In terms of character depth, this movie pretty clearly divides its parts between each of the main characters. At the age of four, they begin to have many things to do with their families.
Frank tries to be a father who isn't as abusive as he used to be, Renton gets a divorce and Spud tries to win back his family. In addition, they are still united for the same reason, which is the economic factor.
Reference to the first movie
Trainspotting became iconic thanks to its stories that were relevant to the younger generation of the time and memorable scenes.
At T2 Trainspotting, we are transported back to the nostalgia of the first film, like Renton's intention to return to Edinburgh. The scene of Renton on the run in the first movie is re-enacted, but not as a police officer.
Some of the locations selected in this film are still connected to the first film. There is also Diane, Renton's girlfriend who was underage in the first film, this time providing legal advice.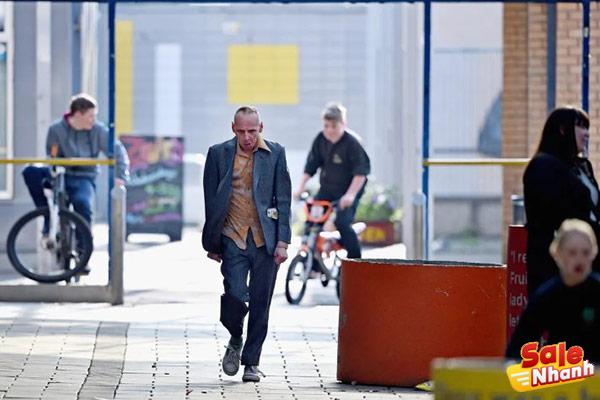 The backing tracks in my head from the first movie, re-enacted but supplemented by new songs or remixed versions of old songs.
Cinematographically, this Danny Boyle-directed film once again shows dynamic camera movements accompanied by neon colors. At a glance, we will realize that the effect is not much different from the first movie.
The location also seems to indicate that this movie is based on stories of the lower classes. But what makes the difference is that there are no more gruesome scenes like a baby's head being able to spin as Renton nears death.
Spud steals the program
T2 Trainspotting retains the same four main characters as the first movie. Conflict over money struggles remains a mainstay.
Although Renton and Sick Boy are mostly assigned to lead the story, it is the story of Spud that attracts the most attention of this film. Spud remains addicted to illegal drugs, which is ruining his marriage and relationship with his children.
In this film, we get to see Spud's arduous struggle to get rid of his addiction, his efforts to win back his family, and his exceptional writing abilities.
Compared to other characters, Spud is the most emotionally attached. But of course, the way he talks and his innocent personality still brings laughter.
T2 Trainspotting succeeds in identifying nostalgia in a story that has evolved since the first movie. The 117-minute run doesn't feel too long with the conflict continuing to show up without diminishing its entertaining identity. Do you like the first movie or the sequel? Write in the comments column, friends!
Salenhanh – Product review blog
Address: 115 Nguyen Van Qua, Tan Hung Thuan Ward, District 12, Ho Chi Minh City
Website:  https://salenhanh.com/en
Mail: Salenhanh.com@gmail.com
#salenhanh #Reviewsalenhanh