Netflix Anime has added a new IP of the remake of the 1998 animated classic. Agent Spriggan may be new in anime form, but the manga by writer Hiroshi Takashige and illustrator Ryōji Minagawa is over 30 years old. age with the first chapter released in 1989.
Spriggan itself is a manga series by Hiroshi Takashige and Ryoji Minagawa with a science fiction theme. The series was first published in 1989 and has collected 11 volumes.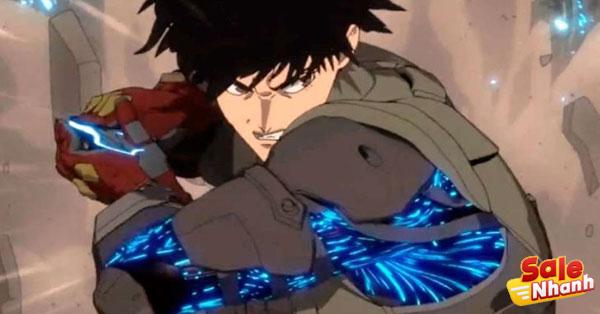 Agent Spriggan is produced by David Productions (Jojo's Bizarre Adventure Diamond is Unbreakable) and directed by Hiroshi Kobayashi. On June 18, 2022, it premiered its first season on Netflix. Let's review the movie Salenhanh through the content of this cartoon!
Trailer for the movie Agent Spriggan (2022)
Agent Spriggan Summary (2022)
In this day and age, monuments in the form of ancient scriptures have become the way to the artifacts they left behind. The ancient civilization that wrote it was overgrown for its own sake and was eventually destroyed.
ARCAM, an organization that claims to be the savior of the world by preventing this relic from falling into the wrong hands, has tasked agents with retrieving it.
This is called the 'Spriggan'. Yu Ominao, a 17-year-old S-rank Spriggan, is the main character of the series. Its role is to retrieve artifacts for ARCAM and prevent organizations from around the world from capturing them first.
Throughout the first season, he encounters various relics and obstacles while trying to complete his quest for ARCAM.
Anime Agent Spriggan (2022) Reviews
Action and story out of sync
Another feature of the series is how many '90s versions are mixed in with the series. From the overall aesthetic to the opening theme song, everything is a step backwards, as are the quirky choices made in the dialogue.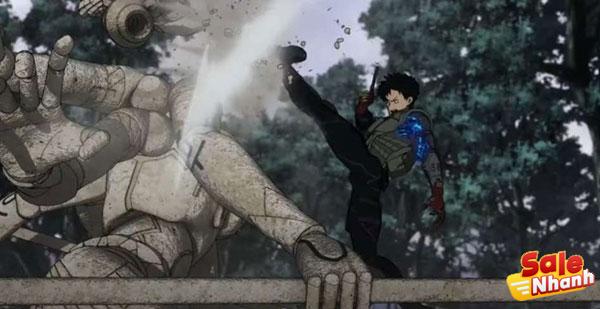 If the series is pushed back to the nostalgia of '90s "lighting" animation, perhaps there's a cohesive story, with a slice of the contemporary world at work, like social media and Other everyday technology feels very out of place.
While 'Spriggan' is a chaotic collection of big action, conspiracy theories and high school drama, it's a hilarious yet wild spectacle. The successive actions are shown too one-sided for a story that is often cut without a clear background.
Messy, uneven, and ultimately a nostalgic note for past anime, 'Spriggan' might not be worthy of taking us to the feel of the classic anime full of action-packed action. guide.
The concept of luxury invites the brain to think
'Spriggan' has a pretty interesting concept. Sophisticated scientific artifacts still shrouded in mystery give the series plenty of creative freedom and are well handled.
The characters, from Yu to his teachers Oboro and Bowman, are complex and interesting. While Yu can be invincible at times, his openly questioning ARCAM adds depth to his character.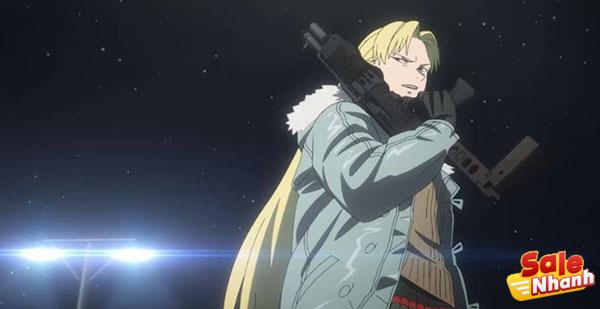 The relics in each episode arouse curiosity. So you can't wait to find out what the magic is in the next episode. From war machines to immortality, Spriggan has it all.
This presentation cleverly combines actual history with the fictional world of anime. From Hitler's secret accomplices, to the disappearance of planes and ships from history; There is a wonderful blend of reality and imagination.
Image restoration only as a means to show off
No matter how bad the situation, Yu and the rest of the Spriggans just need to show off their power by perfecting the 3D visual effects that make the audience rush into the action.
The animation is like a cloudy puddle mixed with vbg gb fuel. Some scenes are beautifully animated, while others are messy 3D images. A 3D composite that doesn't blend at all.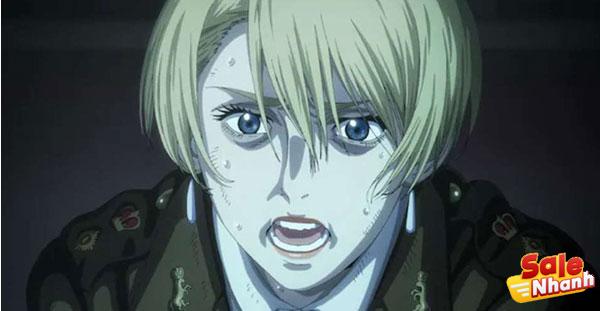 The show is similar to an anthology, with each episode telling a different story. This leads to inconsistencies, as some episodes are clearly stronger than others.
Conclusion of Agent Spriggan (2022)
The animated series, which once took 10th place on Netflix, has all the pros and cons of a densely remade action movie. Although it is presented with better visuals, it is not evenly distributed in some scenes.
A rather heavy story that is not delivered sequentially, the context seems to be lost, we have to tinker with it ourselves. A real big homage to invite the audience to think about what has come out of this war between the Spriggans.
Political conspiracies happening between countries might not be an exciting sight, but it's kind of a new topic surrounded by beautiful action sequences aided by 3D visual effects.
Salenhanh – Product review blog

Address: 115 Nguyen Van Qua, Tan Hung Thuan Ward, District 12, Ho Chi Minh City

Website:  

https://salenhanh.com/en

Mail: Salenhanh.com@gmail.com

#salenhanh #Reviewsalenhanh