Sonic the Hedgehog is a video game (video game) that was first released by Sega in 1991. And so far the Sonic video game is still a pretty popular game and is loved not only by children but also adults.
And because of its popularity, the characters in Sonic have infiltrated other media, such as animated series, comic books, and screen movies. And for the first time in 2020, Sonic has earned his place on the big screen.
The movie "Sonic the Hedgehog" that was released after that was quite a success, so that two years later a sequel was made, " Sonic the Hedgehog 2 ".
Sonic the Hedgehog 2 movie review (2022)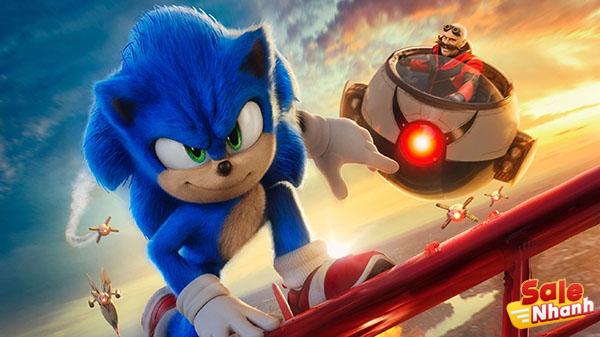 Movie Summary
Sonic (Ben Schwartz), the super-fast green hedgehog, lives his life as a hero after driving his enemy Doctor Robotnik (Jim Carrey) to the mushroom planet.
But when Robotnik returns for revenge and forms an alliance with Knuckles (Idris Elba), Sonic must team up with his new friend, Tails (Colleen O'Shaughnessey) to save the world once again.
Realistic adaptation based on the game
Director Jeff Fowler is once again credited with directing the sequel to this super-fast hedgehog movie.
'Sonic 2' is a huge improvement over the first film's approach to the journey, from action, character dynamics to comedy.
The plot builds on the stories of its predecessors while adding new characters and storylines.
This sequel turns the adventure into a treasure hunt with more action and multiple locations and stands at the risk of saving the world from apocalyptic catastrophe.
Jeff Fowler in this sequel brings the adventures of Sonic and his friends more realistically and closely follows what's been in the video game ever since.
Friendship is the soul and heart of this movie
Unlike the first movie which felt like a friendly comedy between Thomas Wachowski (James Marsden) and Sonic, this second film focuses more on Sonic finding his own purpose in his new home. .
More than half of the film's story revolves around the dynamics between Sonic, Tails, Knuckles, and Dr. Robotnik.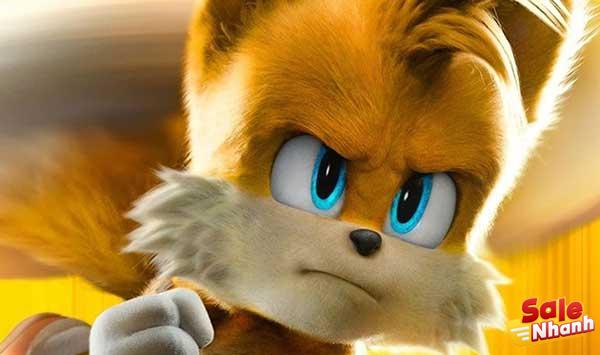 With a fairly long duration, it is possible to let these characters develop naturally throughout the film. Where we see Tails' personality is very different from Sonic's.
Sonic is an ambitious risk-taker, while Tails is a more calm and scientific friend. However, the two work well together because they clearly understand each other's strengths and weaknesses. Their friendship is the heart and soul of this story.
At first, Tails admired Sonic, and in the end the two of them were inseparable. Back, Dr. Robotnik is exiled with a new alliance, Knuckles is becoming more and more dangerous.
Knuckles also excels at playing a vengeful villain who, as time goes on, learns more about life on earth and gains a new perspective on life.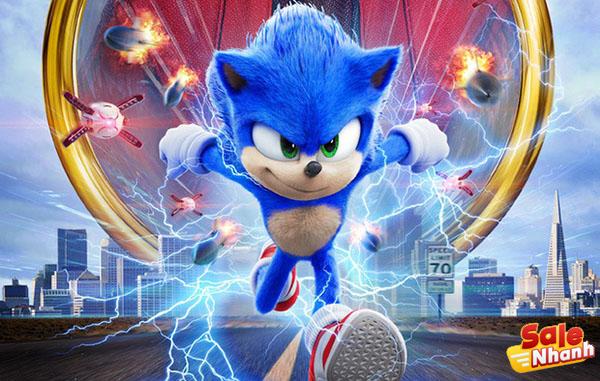 Looks impressive in live-action and animation
Sonic's new story wisely places more of a supporting human role and places the main characters, friends and foes as the main show.
But that doesn't mean this movie leaves out the family comedy aspect, the human characters here will get their own side plots.
Although it must be admitted that the human personality, apart from Dr. Robotnik is definitely not as interesting as cartoon characters.
Meanwhile Jim Carrey continues to steal the show, as Sonic's arch-nemesis, Dr. Ivo "Eggman" Robotnik with his rubber face and distinctive style has been quite successful as a video game villain.
His role is certainly a bit reminiscent of his appearances in iconic Carrey films like The Mask, Ace Ventura or Grinch. And Ben Schwartz, Colleen O'Shaughnessey and Idris Elba wonderfully bring their characters to life.
On the other hand, we will also be pampered thanks to the attractive appearance, thanks to which VFX is quite successful in bringing characters from Sonic, Tails or Knuckles to life.
Their appearance is quite detailed and very similar to the character in the video game. From a technical perspective, 'Sonic the Hedgehog 2' looks very impressive when it comes to combining live-action and animation.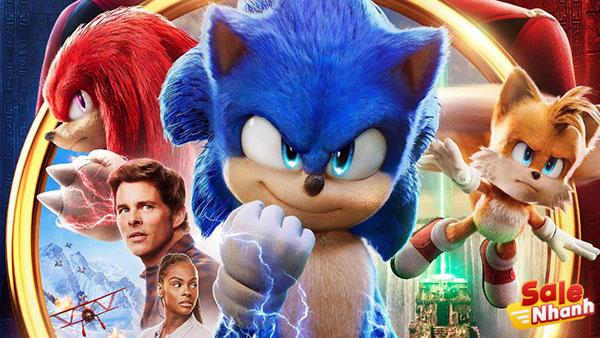 Sonic the Hedgehog 2 movie conclusion
'Sonic the Hedgehog 2' is built on a faithful adaptation of the video game and is pretty well done, even better than the first.
This movie not only provides satisfaction to fans of video games from Sonic, but it also provides compelling entertainment for movie buffs without having to watch the first movie.
This sequel is also made in a modern style to appeal to the younger audience so Review Salenhanh is sure that you will not regret going to the theater and watching this exciting movie.
Salenhanh – Product review blog
Address: 115 Nguyen Van Qua, Tan Hung Thuan Ward, District 12, Ho Chi Minh City
Website: https://salenhanh.com/en
Mail: Salenhanh.com@gmail.com
#salenhanh #Reviewsalenhanh