A doctor witnesses his patient commit suicide in front of him. He then experiences horrific scenes that affect his daily life.
He was dismissed from his job by his superiors and considered insane by his fiancée and brother. One thing he had to do was find out where this curse came from.
Smile is a psychological horror film with a little supernatural feel by Parker Finn, released by Paramount Pictures on September 30, 2022.
Promising a creepy atmosphere throughout the film, but the plot of this movie seems unpredictable. The film itself is an evolution of his short film Laura Has't Slept (2020).
Receiving positive reviews when it premiered at Fantastic Fest on September 22, 2022, could this movie possibly be one of the best horror movies ever made? Now, check out the following review to find out the full review.
Summary of the movie Smile
Release year 2022
Genre Horror
Produced by Paramount Players, Temple Hill Entertainment
Director Parker Finn
Cast of Sosie Bacon Jessie T. Usher Kyle Gallner
Dr. Rose Cotter looked tired after her last session with her patient. He was asked to go home by his boss because his shift was too long. However, instead of going home, he received another call to treat a patient who had just been hospitalized.
At first, he appears calm when dealing with his new patient, Laura. He listens attentively and tries to guide Laura that she is dealing with post-traumatic stress after witnessing her teacher commit suicide in front of her.
But Laura always explains that she is haunted by a scary figure. Then Laura was suddenly in a frenzy of shock. Rose immediately contacted hospital security to ensure Laura's safety. But Laura seemed to have ripped her cheek with a shard of a vase.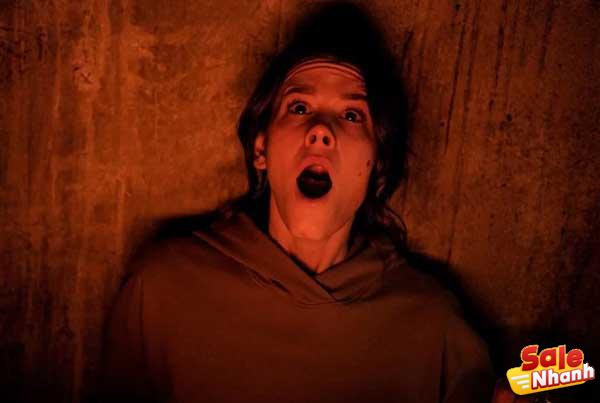 Rose couldn't help but stare at him. Two detectives, one of whom is Joel, ask Rose some questions to investigate this suicide case. Rose only provides an analysis from a psychological perspective.
Rose returns home and is surprised when her fiancé, Trevor, comes home from work. He thought he saw Laura's reflection in the kitchen.
Later, they have dinner with Holly, Rose's older sister, and fight over the dinner table. The next day, Rose reads the data on Laura to find out the truth about her psyche.
Rose, who feels restless, meets a psychiatrist who is also her senior, Dr. Northcott, to get a prescription. But the doctor refused and just wanted a meeting. He thinks that Rose's traumatized past was exposed again after experiencing this horrific incident.
At the hospital, Rose feels attacked by her patient causing the patient to move to another room. Rose was reprimanded by her boss and asked to take a break to rest. Rose later bought a toy train as a birthday present for her niece.
Later that night, Rose senses that someone has entered the house when the alarm goes off. He sees a mysterious figure attacking him and runs to the back of the house.
The police came to investigate but found nothing. Rose then attends her nephew's birthday party. He went into a frenzy when his nephew opened a gift from him containing the carcass of his pet cat.
He was taken to the hospital for treatment for a fall on the table shortly after he was shocked to see a creepy figure at the center of the party. Trevor begins to feel uncomfortable with Rose's condition and refuses to speak.
Rose goes to the home of instructor Laura, who committed suicide. He found a picture of a smile that he had seen a lot lately.
But when he wanted to know more, he was expelled by the lecturer's wife. Then Rose came to Joel. He asks for help investigating Laura and her teacher's background.
They continue to search for mass suicide victims from police data. Rose is angry with Trevor for seeing Dr. Northcott was behind him. He tries to apologize to Holly and ends up seeing another horror in his hallucinations.
Rose also reached out to the person believed to be one of the victims of this curse, but she managed to survive. Robert, the person's name, killed someone in the presence of another, who then committed suicide. And Robert survived the curse.
Rose chose to be alone, so that there would be no next victim. He was about to break the chain of curses by confronting the demon himself.
In his old house, he chats with a spirit like his mother. And not long after, that character turns into a demon that begins to hunt him down.
Will Rose succeed in ending this curse? Or has he failed and the curse continues? Follow the suspense of this movie to the very end to find out.
Review the content of the movie Smile
Between hallucinations, trauma and curses
Smile is a modern horror film that requires us to think more deeply to understand the plot. After Laura committed suicide in front of Rose's eyes, this psychiatrist then saw Laura's appearance many times with a grin.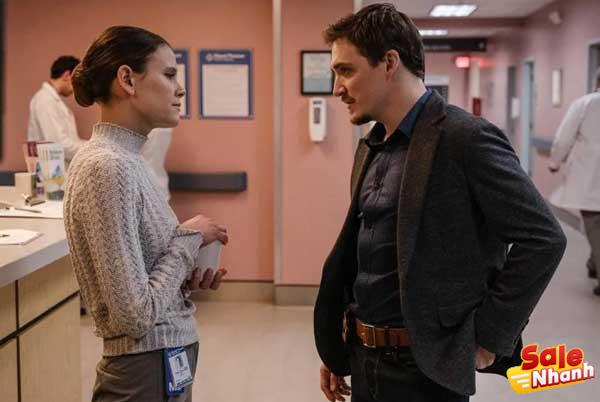 Throughout this 1 hour 55 minute film, we will have to think and guess whether Rose is experiencing hallucinations due to past trauma or the effects of a chain curse.
The tug-of-war between the two possible causes of Rose's condition is played out throughout the film. Sometimes we see it as an illusion, in other scenes we are convinced that this is a curse.
But then we seem to be led more in favor of Rose's hurt side, because she herself at the age of 10 watched her mother commit suicide right in front of her eyes.
This is one of the reasons why he became a psychologist and researched it with the aim of helping people with the same condition as his mother had.
However, another reason is also opened, which is that Rose still feels guilty about her mother's death and that feeling continues to weigh on her even now that she is an adult.
However, psychological trauma broke out again because Laura committed suicide right in front of her. Even this analysis is maintained by his psychiatrist, Dr. Northcott, who refused to prescribe him.
Although we are brought to one side, the other is not excluded. Through his investigations, through hospital data as well as police data, we were also informed of the possibility of a curse.
And Rose must find the cause of this curse. Fortunately, Joel was interested in the case and immediately looked into it. As a result, 20 people became victims and one of them is still alive today in prison for murder.
We must immediately understand that this curse will be released if the victim commits a murder in front of other people who will receive the curse. More or less the concept is similar to the curse video in the movie The Ring (2002).
The cause of the curse on all suicide victims remains a mystery until the end of the film.
And once this entity appears, starting in the form of his mother Rose, the tension throughout the film reaches a climax. Even we still had to shiver after the movie ended.
This demon slowly eats away at the hurt feelings of its victims until it causes them to end their lives with a grin.
Did Rose manage to destroy the demon and stop the chain curse she created? A little spoiler, the ending of a horror movie, of course, won't be able to calm us after it's over. And the execution is similar to the end of the movie The Descent (2005).
Effective acting of the cast
Most horror movies have an actress who is said to be the main star. And then they will be dubbed the Queen of Screams if they often act in other horror movies. One example is Jamie Lee Curtis through the Halloween franchise.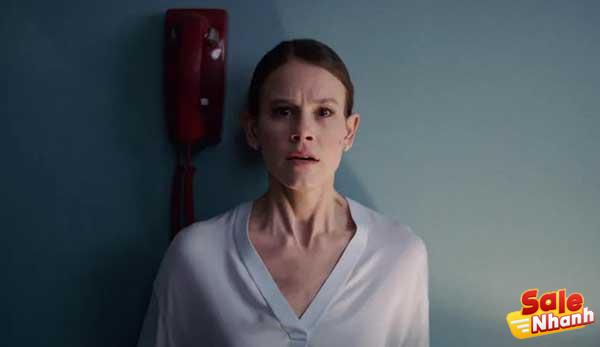 This time, Sosie Bacon has put all her acting skills to good use in this movie. The actress's name only began to emerge when she accepted to participate in the HBO miniseries Mare of East Town starring Kate Winslet.
The horror genre itself is not new to him, as he has also supported Scream: The TV Series even though it's only been four episodes.
Sosie Bacon, who at first seems to be trying to calm down from anxiety, then turns into a mentally ill person. He suddenly mused, then burst into tears after a while.
He scoffed at Trevor, but immediately lowered his voice apologetically. All these he did well. And the factors that make him unlikable are revealed little by little throughout the film.
While the other actors proved effective with their minimal playtime. Like Caitlin Stasey as Laura, until the end of the movie, it seems that face with that terrifying smile still keeps on replaying in our minds.
Then there's Rob Morgan as Robert. Before he spoke, we felt the mental pressure on him. Plus when his emotions explode.
The visual technical side of the atmosphere of horror
Since the first scene, we were annoyed with the stillness of the image accompanied by the tense musical arrangement. After that, many times, the transitions between scenes were cut out so smoothly that we were quite surprised.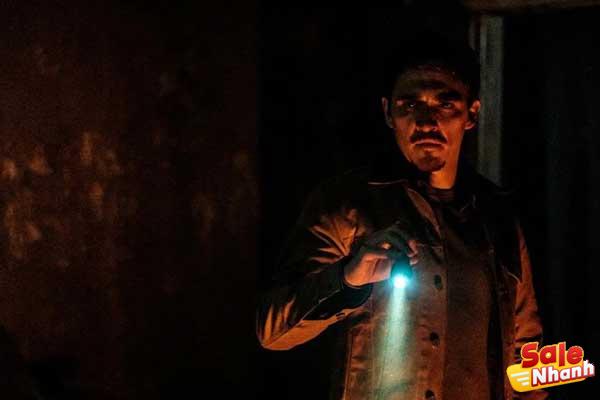 Then there are more unusual camera movements. The image is captured vertically, and then inverted several times.
All the technical aspects of the visuals in this film are managed to create a terrible atmosphere that is really necessary of a horror movie.
And director Parker Finn and cinematographer Charlie Sharroff do it pretty well, making us feel as though we're trapped in the atmosphere of tension Rose feels.
Based on a short film by Parker Finn himself, Smile is his best achievement to date. In just two years, especially during the Covid-19 pandemic, Parker Finn convinced Paramount Pictures to trust him to develop his short film into a feature film.
And Parker Finn answered it satisfactorily. Of course, there are gaps in the story that could allow this movie to develop into a sequel or prequel.
Joel's character is key. He said that this curse appeared in Brazil before coming to America. This loophole can be turned into a prequel with a promising premise.
As for the sequel, the curse on Joel could be continued into the sequel. But the writer had a huge burden to find in the story innovations to at least be on par with this movie.
No matter how the development of this film is in the future, the success of this movie will certainly be determined in the present.
If the sales or quality targets are recognized by critics, the green light for the next project from the manufacturer will not have to wait long. More curious about this movie? Come on, watch the movie now!
Salenhanh – Product review blog
Address: 115 Nguyen Van Qua, Tan Hung Thuan Ward, District 12, HCMC
Website: https://salenhanh.com/en
Mail: Salenhanh.com@gmail.com
#salenhanh # Reviewsalenhanh