Grieving over her father's death, a young girl resolves to sail to the dream world to see her father again. With a wealth of maps, along with a fugitive in a dream world, he plans to go to the Sea of ​​Nightmares to retrieve the diamond that can make his wishes come true. Dream many times, his adventure encounters many obstacles.
Slumberland is a fantasy adventure film directed by Francis Lawrence, released by Netflix on November 18, 2022. Based on the comic book Little Nemo in Slumberland by Winsor McKay, this film stars Jason Momoa, Kyle Chandler and Chris O'Dowd, and introduced the aspiring star Marlow Barkley.
Once again invited to adventure in the world of dreams, will this film be able to convey the quintessence of this popular manga? Check out the following review before watching it.
Slumberland movie synopsis (2022)
Release year 2022

Genres Adventure , Comedy , Family

Director Francis Lawrence

Cast Jason Momoa Marlow Barkley Kyle Chandler Weruche Opia Humberly González
Nemo is an 11-year-old girl who lives with her father, Peter, in a lighthouse. He had been taught everything by his father about his duties as a custodian of this place. When he went to bed, his father often told him stories about Flip's adventures.
One night, while Peter was telling a story to Nemo, he received an emergency phone call asking him to go to the sea in bad weather. Nemo then fell asleep and had nightmares when he saw his father drowning.
Nemo wakes up and finds Clara at the front door to tell him his father was missing at sea. Now Nemo has to live with his uncle, Philip, a doorknob businessman. Philip lives in a luxury apartment with full amenities.
That night Nemo dreamed he rode back to the lighthouse. He meets a man with horns who introduces himself as Flip.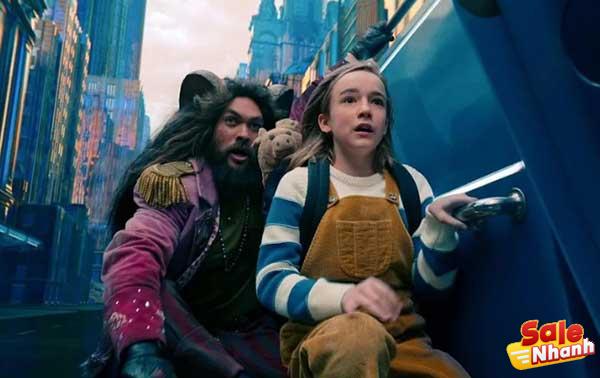 Flip to ask about the map that Peter has. He will use it to go to the Sea of ​​Nightmares and get a magic gem that can grant any wish.
Nemo doesn't know anything about the map, but he wants the gems so he can reunite with his father. The next day, Nemo dreamed that his stuffed pig found a map in a cardboard box. Nemo wakes up and finds it in the box. He found the map.
With all his gear, Nemo makes a plan to return to the dream world. He fills out timesheets through apps and sleeps in the school's computer room in his hammock.
Nemo meets Flip again and gives him the map. Nemo knocks twice so Flip can't resist. This knock is the pact between Peter and Flip.
They entered other people's dreams to find the door to Slumberland. But what Nemo doesn't know is that Flip is a fugitive being hunted by Agent Green.
Flip says that he and Peter stole a map of Slumberland which got them wanted by the Bureau of Subconscious Activities (BOSA).
In addition to Green's agents, they are pursued by a monstrous giant squid, Nemo's nightmare. They escaped from Green's pursuit for a while.
Flip tells Nemo that his goal in finding the gem is to know who he is in the real world. They were eventually caught and put in prison.
Flip is restricted and Nemo is taken over by Green, who reminds Nemo that dreams bring what is needed, not what is desired, and advises Nemo to focus more on the real world.
Waking up from his sleep, Nemo began to think about Green's words. He then spends time with Philip, where his uncle shows him videos of his childhood. Nemo realizes that Philip is Flip in the dream world.
Philip hasn't had a dream since Peter decided to get married and travel the world. Nemo then returns to the dream world and frees Flip.
On the way to the Sea of ​​Nightmares, Nemo tells Flip about his true identity in the real world. Flip frustrates him, but Nemo still wants to get there. Nemo was awakened by his master and brought home by Philip.
That night, Nemo resolved to sail alone to the lighthouse. A storm hits the sea, shaking the boat and then knocking Nemo down.
Entering the dream world, Nemo obtained one of the magic gems. But he was chased by his nightmares. Lucky Flip comes to save him.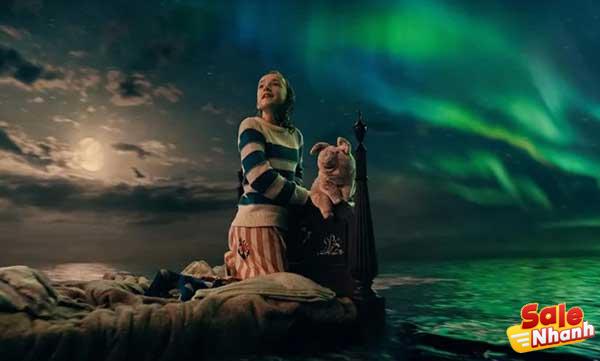 The giant squid approached them and destroyed the plane they were flying. Nemo uses the gem to grant Flip's wish. As a result, people who are dreaming wake up in the real world, including Philip, who is on his way to the lighthouse.
The storm was getting bigger and bigger and Nemo still hadn't woken up from his coma. While Nemo in the dream world felt his body weak and helpless.
Did he manage to be saved? Will he be able to meet his father again in the dream world? Stay tuned for this exciting fantasy story until it's over and find the answer to this question at the end.
Slumberland movie review
Based on the legendary comic
The film Slumberland is adapted from Winsor McCay's legendary comic book masterpiece that appeared in the New York Herald from 1905-1911 and the New York American until 1914. Re-imagined in the New York Herald in 1924, the series This painting ended in 1927. .
Little Nemo in Slumberland is considered legendary because it inspired many subsequent comic book writers who followed his fantasy comic style and imagination. One of them is Neil Gaiman with his comic book series The Sandman, a series adaptation also aired by Netflix.
Even so, this film adaptation is not very faithful to the original. If in the comics, Nemo is a boy, in the movie, Nemo is turned into an 11-year-old girl.
The plot also doesn't quote any of the stories in the comics but creates a new storyline written by David Guion and Michael Handelman. So you could say Slumberland is not a movie adaptation, it should be a comic book inspired movie.
According to loyal readers, not many elements from the comics are represented in the film. Perhaps only the bed that goes in the dream world is one of the elements from the comic being shown.
Presenting an empty fantasy story
The movie Slumberland brings a dark feel to a fantasy story for young children. Opening with a melancholy atmosphere, Nemo's adventure also aims to reunite his deceased father through the dream world.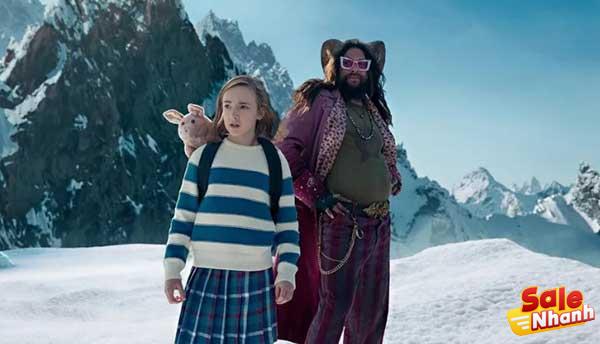 Therefore, almost throughout the movie, we see Nemo's expression always gloomy and gloomy. The plot held by the film with a duration of 1 hour 57 minutes does not bring anything new.
We've all seen dark fantasy movies so often, one of the best is A Monster Calls (2016), so it's normal to add another with a similar theme. .
Visualization of the presented dream world tends to be flat, neither spectacular nor bad. With visual effects like this, the dream world that we imagine or at least depicted in the comic books won't be satisfactorily answered.
Everything seems half the responsibility. Don't try to compare the dreamer class in this movie with Inception (2010). As a result, the cinematic side is nothing special.
Waste of acting talent
The movie Slumberland actually has pretty strong ammo from the cast. There's Jason Momoa, Kyle Chandler, and Chris O'Dowd.
These three actors all have good charisma and are considered capable of bringing him into this movie. But unfortunately, the talents of the three of them feel wasted because their characters are not exploited properly.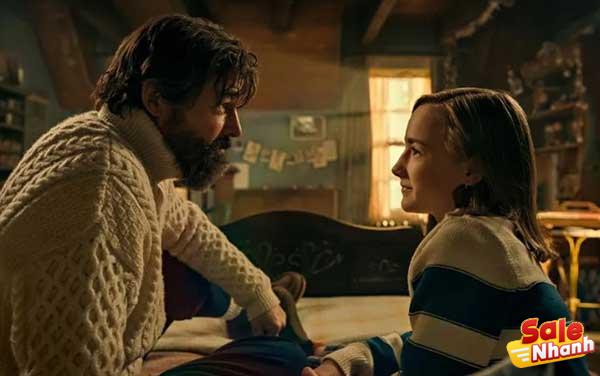 Kyle Chandler, who made an early appearance as Nemo's father, is indeed well-deserved to play his character, only unfortunately his playing time is so short. Although he is present again at the end of the story to give advice, which is the moral of this movie, everything is not conveyed properly.
Meanwhile, the presence of Chris O'Dowd is quite interesting with silly and sly remarks. But he failed to perform well in reinforcing his dramatic side. For example, when saying that he is Flip in the dream world. His face felt heavy.
And the most disappointing was the performance of Jason Momoa. With a unique outfit, of course we hope he can bring out the quirky Flip character as well.
But instead, he looks like he copied the behavior of Captain Jack Sparrow from the Pirates of the Caribbean series. This was quite disappointing as we witnessed.
For true comic book fans, Slumberland is a disappointing read. For the general audience, there is nothing exciting new from it.
This movie is too heavy for children with its dark nuances and lack of compelling adventure scenes, but also not enough for adult audiences.
But if we just want to fill our free time, this movie is still worthy enough to put on our watchlist that we will watch one day. It's on Netflix, check it out if you have time!
Salenhanh – Product review blog

Address: 115 Nguyen Van Qua, Tan Hung Thuan Ward, District 12, Ho Chi Minh City

Website: 

https://salenhanh.com/en

Mail: Salenhanh.com@gmail.com

#salenhanh #Reviewsalenhanh