If so far Marvel has had a lot of superheroes who are super millionaires equipped with super advanced tools and superior intelligence, now a new character has reappeared as one of the superheroes. Marvel's popular. He is an ordinary person whose life is not as great as Tony Stark, super strong like Hulk, capable of archery like Hawk or other heroes… He is Thuong Chi.
The movie Shang-Chi and the Legend of the Ten Rings is one of those movies that alleviate cravings for Marvel lovers who are looking forward to the next movie project. Like a double murder, Marvel isn't just showing Sang Chi this month; but Spider-Man: No Way Home is also being released making us impatient with these two movies. How interesting is the Shang Chi movie? Let's go through the summary and review together!
Summary of Shang-Chi and the Legend of the Ten Rings
Release year : 2021

Genre: Superhero, Drama, Action

Produce : Marvel Studios

Directed by: Destin Daniel Cretton

Actors: Simu Liu, Awkwafina, Meng'er Zhang
Thousands of years ago, a Chinese-born male warrior named Xu Wenwu found 10 mystical rings capable of granting anyone who wears this ring an extraordinary strength and immortality that many people have never seen before. desired person. Thanks to the ring, Xu Wenwu (Leung Chao Wai) has established an extremely powerful organization called Ten Rings.
In 1996, Wenwu searched for a magical village called Ta Lo, which was famous for all the mythical beasts that lived in it. Wenwu did it to expand his kingdom territory by passing through the enchanted forest to enter the gate of Ta Lo village. Before he can enter the mayor of the village, Ying Li (Fala Chen) stops him.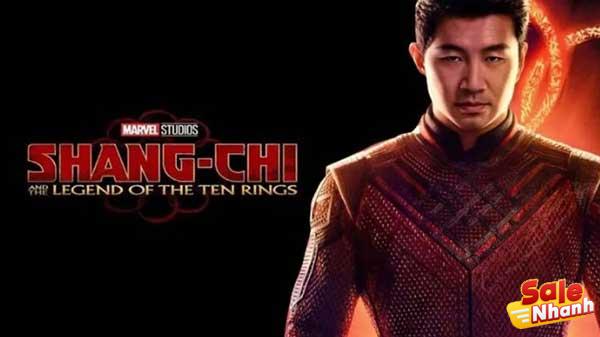 Unexpectedly, Ying Li and Wenwu fall in love, which eventually leads to rejection by the local residents. Both Wenwu and Ying Li eventually promise to unleash all their power to create a normal happy family with two children, Shang Chi (Simu Liu) and Xu Xialing (Meng'er Zhang).
But their normal life didn't last long, Wenwu's arch nemesis Iron Gang came to kill Ying Li when Shang Chi was only 7 years old. Knowing this, Wenwu was extremely angry. In the end, he broke his promise to channel his power. He eventually got back the 10 rings he had and activated and resumed his leadership.
In fact, Shang Chi started being taught to be a knight to follow in Wenwu's footsteps when he grew up. Shang Chi, who was still young at the time, underwent brutal martial arts training. Not only Shang Chi, his younger brother, Xialing also peeked at the moves that his father and coach taught Shang Chi. Towards the end, when Sang Chi was a teenager, 14 years old, he took on his first mission to kill the leader of the Iron Ice.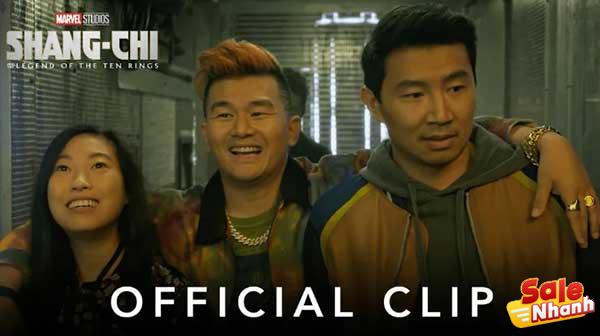 After completing his mission, a dismayed Shang-Chi flees to San Francisco and adopts the name "Shaun" as his pseudonym. He works as a valet for a girl he has known for a long time named Katy (Awkwafina). Shaun and Katy are very close and even Katy's family wants Shaun to marry Katy soon.
One day, while on his way to work, Shaun was attacked by some people who wanted to take his pendulum. The pendant was given by his mother, Yin Li, as one of the 'gifts' that saved Shaun's life later. Shaun initially thought it was just an ordinary pendant, but it turns out his pendant has the power to make it a target.
Shaun, who always looked like a man in general became an excellent fighter. This surprised Katy; especially after the two of them not only had to save themselves from being attacked by 5 people at the same time, but also save the bus they were on because it started to lose control due to Shaun fighting with all of them. surname.
After a successful battle, Shaun discovers his pendant has been stolen. He immediately realized that his sister was in danger. Luckily his sister sent him a postcard a few days ago so Shaun went straight to the address where his sister was staying with Katy, who wanted to come along and didn't want to leave Shaun alone.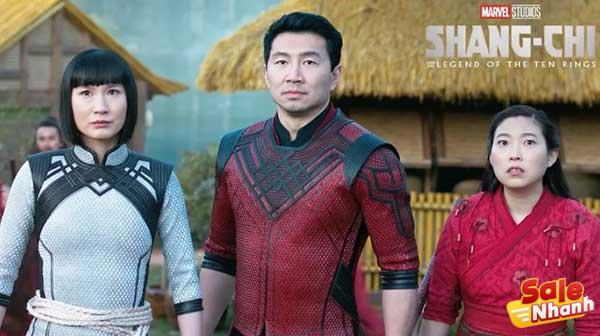 After successfully meeting his younger brother Xialing, who turns out to be also a martial artist in Macau, now both he, his brother Shaun, who has finally confessed their real names are Shang Chi and Katy became the target of many soldiers who turned out to be Wenwu army, the father of the two of them with the purpose of taking their pendants to open the god door for Ta Lo when he heard that Yin Li was there but locked up. .
Shang Chi and Xialing try to make everything as logical as possible. But because of his great affection for Yin Li, he didn't even care what his son said and wanted to destroy Ta Lo when he heard that Yin Li was locked there and judged by his own people. Fortunately, Shang Chi and Xialing meet an actor named Trevor Slaterry (Ben Kingsley), who is being held captive by Wenwu posing as a magical animal from Ta Lo, who accidentally entered the world when Ta's gate opened. Lo opened a long time ago called Morris.
Finally Morris agreed to take them to Ta Lo because he knew there was another gate. Shang Chi, Xialing, Katy and Trevor finally come together to remind the inhabitants of Ta Lo of their father's evil plans. Arriving at Ta Lo, Shang Chi meets his aunt, Ying Nan (Michelle Yeoh). Ying Nan said that the voice Wenwu heard was from the dead who like to take souls. In the end, they all tried to close the Door of Darkness, and there was nothing Wenwu could do.
The war began as soon as Wenwu arrived with his army. Wenwu immediately opened the Door of Darkness but was prevented by Shang Chi, who was eventually able to pass on his father's 10 rings to him. Shang Chi is getting stronger; As soon as the Door of Darkness was opened, Shang Chi immediately closed it, with the support of all the people of Ta Lo and the Wenwu army, who finally realized that they were wrong. The fight was won by Shang Chi.
Shang-Chi and the Legend of the Ten Rings movie review
Comedy
As we all know, in every movie produced by Marvel, there is always an element of comedy, even though the movie is very serious. But this time it feels like the comedy keeps repeating so that the audience doesn't get bored when watching Thuong Chi's story. Moreover, many of the characters in this movie love to act in comedies and are comedians.
One of them is the dilapidated Awkwafina ; Some scenes that made me laugh was when Awkwafina, who was clueless, had to finally get caught up in Shang Chi's household chores and face all sorts of dangers. Ironically, Awkwafina is able to participate in solving things with her signature flashy style. Oh yes, this movie is also the reunion of the cast of Crazy Rich Asian, Awkwafina, Ronny Chieng and Michelle Yeoh.
Love
Simu Liu can really portray Shang Chi's character well. If he wants to act seriously, fiercely, even jokingly, he can do it easily. Not only that, but he also built chemistry with his co-star, Awkwafina. The two of them, who at first I thought could just be friends, turned out to be a perfect couple too!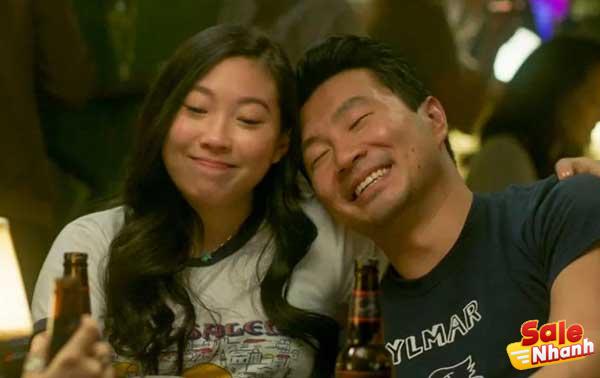 I'm sure that in the next Marvel project, the two of them will also be the characters we've been waiting for. Simu Liu and Awkwafina are able to balance the fight against each other so that it doesn't always turn out to be comedy or too serious. Well, I really thank the director Destin Daniel Cretton for being able to put these two characters in one frame. Will they later become one of the members of the Avengers list?
I don't think it's a spoiler anymore if Marvel likes to give credits at the end of every movie. Now, this time the attribution shows that there will be another story about Shang Chi and his 10 magic rings, which will be the core story of this movie. The reason is, the appearance of Wong (Benedict Wong) in the post-credits scene brought a new story when he started researching the 10 rings with Dr. Banner (Hulk) and Captain Marvel (Carol).
Wong said that the ring that Shang Chi holds has a transmitter that sends the location, messages and any other information that exists as long as the ring is active to a place that remains a mystery. Hmmm, what do you think is actually contained in that ring? Maybe we can see that in the next movie. Salenhanh gave this movie a score of 3.4/5.
Salenhanh – Product review blog

Address: 115 Nguyen Van Qua, Tan Hung Thuan Ward, District 12, Ho Chi Minh City

Website: 

https://salenhanh.com/en

Mail: Salenhanh.com@gmail.com

#salenhanh #Reviewsalenhanh