Park Dong Wook and Joon Gi had just returned from Saudi Arabia, but he was surprised that some people seemed to be preparing to chase him. Turns out they were prosecutors wanting to negotiate. Prosecutor Ahn Pyeong Wook offers to work with Dong Wook to become his spy.
In exchange for freeing Dong Wook from various punishments, Ahn Pyeong Wook is confident that the young drifter will accept the mission.
The mission is actually quite risky but Prosecutor Ahn believes Dong Wook can do it. Is Prosecutor Ahn's hunch correct? Follow Dong Wook in action as a spy through the following synopsis and review of the Netflix original Korean drama Seoul Vibe (2022)!
Synopsis of Seoul Vibe
Release year 2022
Category Activity
Production Andmarq Studio , MCMC , United Artist Agency
Director Moon Hyun Sung
Cast Yoo Ah In Go Kyung Pyo Lee Kyu Hyung Park Ju Hyun Ong Seong Wu Kim Sung Kyun Moon So Ri Jung Woong In
Park Dong Wook (Yoo Ah In) and Joon Gi (Ong Seong Wu) have just returned to Korea after previously being involved in criminal acts in Saudi Arabia.
They are picked up by their best friend and illegal taxi driver, Bok Nam (Lee Kyu Hyung). Before they had time to load the car, two related people chased after Dong Wook.
Fearing being caught for the crimes he committed in Saudi Arabia, Dong Wook asked his two best friends to run away immediately. Who would have thought that the people chasing Dong Wook would follow them to the garage. It turns out that they are the people of Prosecutor Ahn Pyeong Wook (Oh Jung Se).
Prosecutor Ahn Pyeong Wook holds all the criminal records of Dong Wook and his gang. He threatened to take legal action against him.
However, if Dong Wook and his gang are willing to work together for the mission to be assigned, then Ahn Pyeong Wook can try to keep them from being caught by the law. Prosecutor Ahn even promised to issue a visa at Dong Wook's request.
Ahn asks Dong Wook and his gang on a secret mission to become a spy to help him capture Kang In Sook (Moon So Ri) and Lee Hyeon Gyun (Kim Sung Kyun).
They were the two managers of the previous regime's secret funds. Kang In Sook is the chairman of the loan shark industry and the most powerful person in Korea.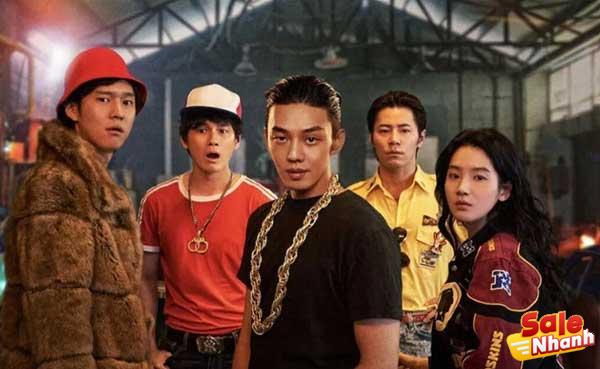 He worked with Lee Hyeon Gyun, who served as a major in the Defense Security Command. Then the delivery people working for them were arrested so Prosecutor Ahn needed a new courier.
The offer was given to Dong Wook and his friends. Especially for Woo Sam (Ko Gyung Pyo), Prosecutor Ahn will hold a private press conference.
To become a courier hired by Kang In Sook, Dong Wook must participate in a car race under the guise of delivering a film reel.
Because Chairman Kang is only looking for quality drivers who can drive quickly. Dong Wook and his teammates began to make the necessary car modifications so that their performance was not inferior on the field.
Race day has come, Dong Wook and the team are ready with their cars. The competition won't be easy because Galchi (Song Min Ho) also participates.
Galchi and Dong Wook never got along and always had to fight. The race started and Dong Wook started to step on the gas confidently.
Fierce competition on the street. They almost lost to Park Yoon Hee (Park Ju Hyun), Dong Wook's sister, pretending to be a police officer and vandalizing the opponent's car. Using reason as well as skill, Dong Wook and his teammates won the race.
They are taken to Kang In Sook and begin to receive direction from his secretary, Kim Yoon Jae (Kim Chae Eun). Dong Wook and company are hired to move the secret items.
Dong Wook must meet a number of conditions, one of which is that they must not reveal the identity of the sender to anyone.
The payoff for this task is quite large, but the risk is no less. The first to fifth tasks they do smoothly.
Dong Wook and friends even received a bonus in the form of an apartment that Yoon Hee really wanted. But the annoying distraction came from Lee Hyeon Gyun, who was suspicious of them from the start.
Hyeon Gyun, who has a military background, is very strict and has dictatorial tendencies. He made Dong Wook worry by threatening Yoon Hee and the others with a gun.
So can Dong Wook complete Kang In Sook's quest without losing one of his best friends?
Seoul Vibe movie review
The mission of illegal fund distribution is risky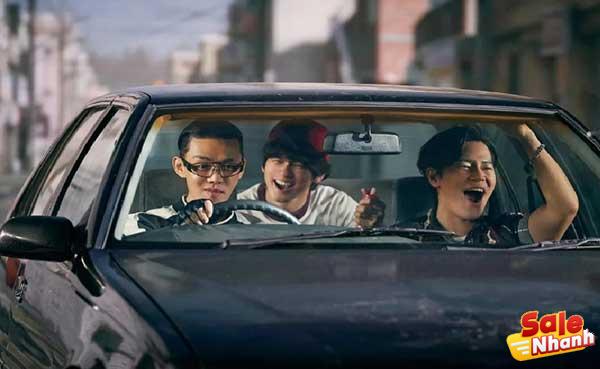 Seoul Vibe (2022), a Korean movie screened by Netflix, is ready to treat you with a not-so-new premise.
The plot follows Park Dong Wook, an international criminal known for his driving skills, who receives a dangerous secret mission. He is assigned by the Seoul Public Prosecutor's Office as a spy to investigate the illicit funds collected by the previous government.
The story sounds suspenseful, but the execution isn't as serious. This 2 hour 30 minute movie really tries to be more comedic, especially through its ethos.
Unfortunately, the attempt was not so successful. As a result, the film feels responsible: it's not tense, nor is it funny enough to be laughed at.
Persuasive actor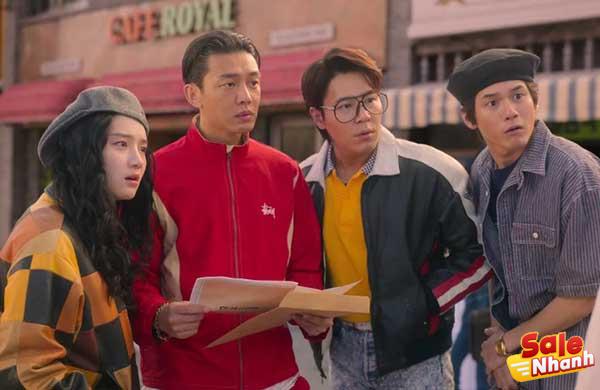 Seoul Vibe (2022) is very promising with a convincing cast. The combination of Yoo Ah In, Ko Gyung Pyo, Lee Kyu Hyung, Park Ju Hyun, and Ong Seong Wu created a tough and cold look.
Unfortunately, their appearance isn't too strong to help the plot feel boring, especially in the first third of the length.
The characters seem to be engrossed in 80s-style makeup, even looking like stickers. They don't go well with hairstyles or clothing choices.
Only Park Ju Hyun looks lithe and still beautiful with a ghostly yet sweet charm. As a result, Yoo Ah In, Ko Gyung Pyo, Lee Kyu Hyung, and Ong Seong Wu all looked as radiant as ever.
Shades of the 80s can be further optimized
Set in Korea in the 1980s, precisely around the time of the Olympics, Seoul Vibe (2022) tries to strengthen its image by presenting many old elements.
You can find cars, electronics, various items that have been hacked in the past, to haircuts and clothes. However, the production team seems to have forgotten to adjust the color grading accordingly.
For a film set in the 1980s, the tone of Seoul Vibe (2022) is still too bright. However, the cinematography of this film is quite satisfying. Especially in the parts shown when Dong Wook starts to control his car at high speed.
In addition to the cinematography, the chemistry between the actors is also visible from the movie Seoul Vibe (2022). Yoo Ah In, Park Ju Hyun, Ko Kyung Pyo, Ong Seong Wu and Lee Kyu Hyung work together as a team to help each other on a dangerous mission. Each one has an important mission for the mission to be successful.
Seoul Vibe (2022) feels like it's nothing short of urgent enough to inject 1980s vibes into the story.
Everything seems fine, might even feel more 'wow' if the setting shifts to a more modern year. Also, the duration of 2 hours and 30 minutes is a problem because the plot could be made neater and neater. Have you also seen the movie? Share your opinion in the comment section, okay?
Salenhanh – Product review blog
Address: 115 Nguyen Van Qua, Tan Hung Thuan Ward, District 12, Ho Chi Minh City
Website: https://salenhanh.com/en
Mail: Salenhanh.com@gmail.com
#salenhanh #Reviewsalenhanh