As the sixth film in the Scream franchise, the masked murderer continues his heinous act of killing everyone involved in the previous Scream murders. Directed by Matt Bettinelli-Olpin and Tyler Gillett, Scream VI features an ensemble cast, both old and new.
The movie Scream 6 is about a new Ghostface killer. The assassin targeted survivors of the "murderous attack in Woodsboro". The victims are now fleeing to New York, instead of being safe, death threats have become more dangerous.
Scream VI movie synopsis
Release year 2023
Genres Horror , Mystery , Thriller
Director Matt Bettinelli-Olpin, Tyler Gillett
Cast ∙ Melissa Barrera Jenna Ortega ∙ Courteney Cox ∙ Jasmin Savoy Brown ∙ Mason Gooding ∙ Hayden Panettiere
After a year of the Woodsboro murder case, Scream V (2022), Blackmore University film major Laura Crane (Samara Weaving), is framed by her own students. He was killed by stabbing and the perpetrator made a copycat killer from Ghostface. The culprit is Jason (Tony Revolori).
Jason himself and his roommate, Greg, want to continue their murderous war by targeting brothers Sam (Melissa Barrera) and Tara Carpenter (Jenna Ortega) to complete the murder movie. by Richie Kirsch and Amber Freeman, the killers in the movie Scream V.
Unfortunately, Jason gets a call from another Ghostface, the caller turns out to be the new killer. He stabbed Jason and Greg to death. On the other hand, Sam, who was attending a therapy session with his doctor, left because Sam felt that the therapy was not working. He returned to his new place of residence.
He now lives with his sister Tara and other Woodsboro survivors Chad (Mason Gooding), his twin, Mindy (Jasmin Savoy Brown), Quinn (Liana Liberato), Mindy's lover , Anika (Devyn Nekoda) and Ethan (Jack Champion). Sam goes crazy when he finds out that Tara and the others will be partying while death threats are still circulating.
Sam follows his brother and asks him to go home. The other friends tried to calm Sam but he was furious. This worsens the relationship between Sam and Tara. Tara is upset and asks Sam not to interfere in her personal affairs and life. Sam is very sad, he realizes that he will not be able to always take care of Tara.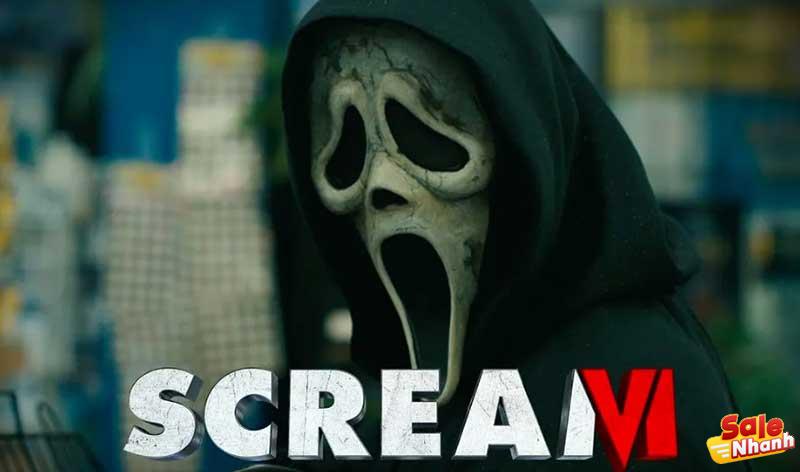 Soon they were all home, and the news of Jason and Greg's murders spread on the news. Detective Wayne (Dermot Mulroney), who is in charge of the investigation, then contacts Sam for questioning. He said Sam's ID was at the scene. Sam goes to the police station with Tara.
Just as he leaves, he receives a call from the number of Richie Kirsch (Jack Quaid), who died in a previous murder (Scream V). Once raised, the killer's signature voice says that now Sam will die too. Suddenly someone wearing a ghost mask chases Sam and Tara trying to kill them.
Sam and Tara manage to escape and enter a small supermarket, some of the people there tried to restrain Ghostface but were eventually killed and even the supermarket owner lost his life. Sam and Tara tried their best to evade the killer until they finally escaped.
When the police arrived, the killer was gone, leaving behind a ghost mask with the DNA of the previous killer. This case will be followed up soon. FBI agent Kirby Reed (Hayden Panettiere) intervenes. Kirby herself is a survivor of a murder committed by ghostface (Scream IV).
After being questioned, Sam and Tara are allowed to go home. Outside the police station, all the journalists from different media came to ask a lot of questions. Among the reporters emerges reporter, author and Woodsboro murder survivor, Gale Weathers (Courteney Fox). Sam and Tara are furious when they see it.
Elsewhere, the doctor in charge of Sam's therapy session was murdered. The killer is on the lookout for Sam's profile and he leaves behind another mask with the DNA of another ghost-faced killer. Knowing this, Sam & Tara's friends began to speculate that the Stab-inspired killer was playing according to a new scenario.
The scenario is that the ghost face killer can kill all the lives of the main players and the murder story will continue. This matter was discussed in the apartment where the killer was in Quinn's room. Sam's boyfriend, Danny (Josh Segarra), who lives in the apartment next door, has seen him.
He immediately screams but Quinn can't hear him, just then there is a noise coming from Quinn's room, when the door is opened, the killer pushes Quinn who is covered in blood. Then start attacking everyone and kill Anika. Detective Wayne is devastated to learn that his son, Quinn, is the victim.
Detective Wayne also works with Kirby, Sam, Tara and others to catch the killer. Gale also helps, he finds an abandoned movie theater, where the entire collection of murders is kept, starting with knives, capes and evidence in the ghost face case. Revealing this, Gale is attacked.
Luckily, he survived even though his girlfriend had to be stabbed to death. Feeling increasingly dangerous, Kirby, Sam, Tara and Chad investigate the movie theater where all the previous murder clues took place. However, they receive a call from Detective Wayne reminding him that Kirby is not a member of the FBI.
At the same time, ghostface suddenly appeared and attacked all but Kirby who was lost somewhere. As they managed to escape into the cinema hall, Sam, Tara and Chad were ambushed by two ghost faces. Chad is stabbed repeatedly while Sam and Tara escape. Between the chases, Sam has hallucinations of his father.
His father, Billy Loomis (Scream), a former assassin filled the voice in his head. For some reason, Sam's murderous desire arose and he used it to attack two ghost faces, Quinn and Ethan. They are the children of Detective Wayne who also suddenly appeared there.
Detective Wayne confesses that they are both members of the Richie family seeking revenge. The chase began. Sam eventually donned his father's cape and mask when killing his victims, and working with Tara, they managed to kill three of the killers.
Scream VI . movie review
Periodic story
For those of you who are fans of the movie Scream, perhaps this movie will be a breath of fresh air because you can't wait to see the process of killing and being chased by the mysterious ghost face. But for those who just feel 'entertained' while watching this movie, then Scream 1 & 2 is enough.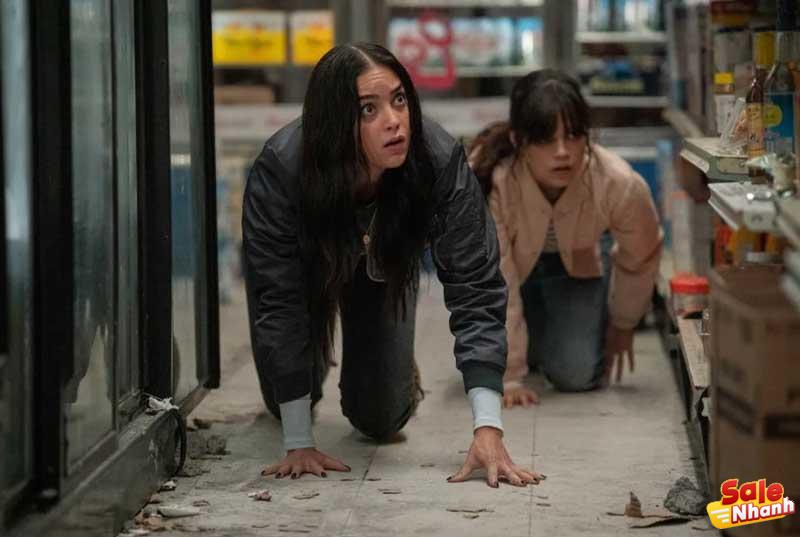 This happened, making many viewers feel that there was no progress in the movie The Scream. From the story idea, this movie just continues the events in the previous movies. As a result, the film grew so wide, the story idea began to separate from the original, not to mention why the murderous ghost face made me even more dizzy.
Too many characters
Due to the development of the story idea, the addition of new characters had to be made. Instead of making the movie more interesting, this actually confuses 'new' audiences with the plot as well as the main characters. Therefore, this movie is not very friendly to watch for those who are new to the ghost face case.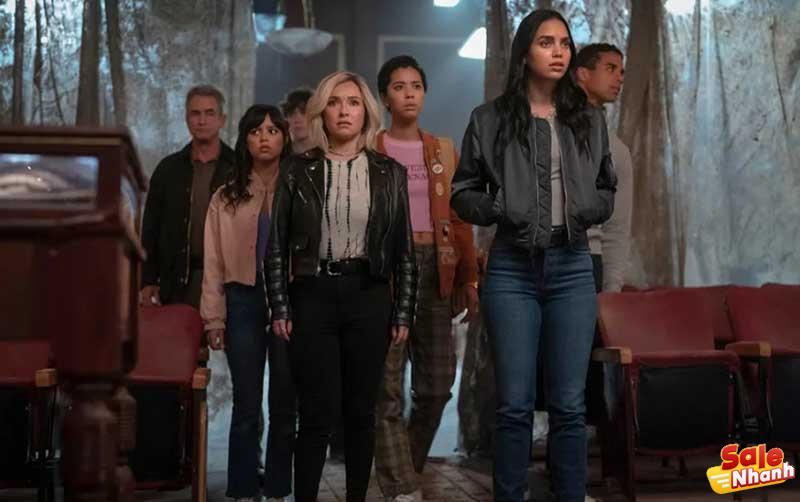 Like it or not, they have to see the forerunner movie first. PR one time right? Particularly in Scream VI, a number of new characters appeared and joined the cast of the previous part, even characters from the movie Scream 4 also reappeared. You have to memorize their story first so you know what Scream VI's story is about.
No more spooky elements
In my personal opinion, the movie Scream didn't start to be scary or heart-pounding anymore when they removed the main character from this murderous drama, namely Sidney Prescott played by Neve Campbell. Sidney's character disappeared from the fourth Scream movie. Then the film lost its shine.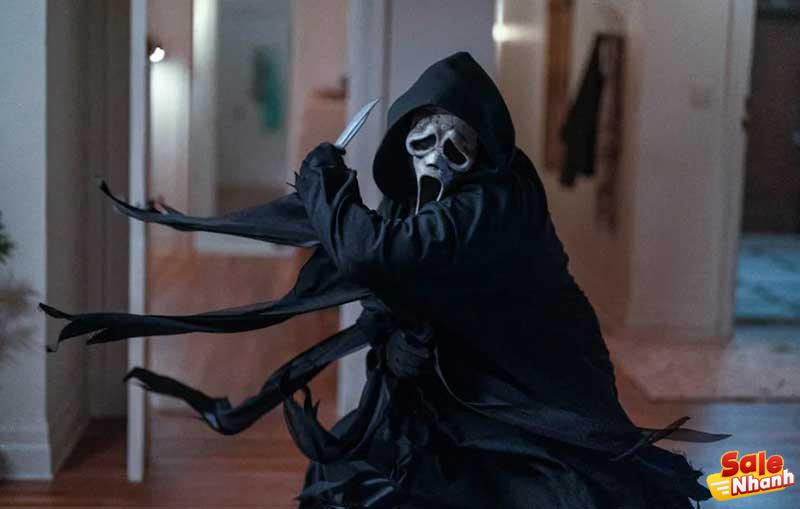 You could even say that the most heart-throbbing Scream movie just stuck in Scream 2. The rest, um… But the director and screenwriter are working on continuity with this series still forcing Sidney's character. must live even though his form is gone for the thrill of that name to persist.
Actually, this movie is enough to close the vicious circle of the ghost-face murder story, but maybe next year, the movie Scream VII will be shown again. If that happens, the big hope is that the producer and director as well as the screenwriter can create a new, more interesting storyline.
Salenhanh – Product review blog
Address: 115 Nguyen Van Qua, Tan Hung Thuan Ward, District 12, HCMC
Website: https://salenhanh.com/en
Mail: Salenhanh.com@gmail.com
#salenhanh #Reviewsalenhanh