Horror movie fans shouldn't miss this movie. This film is an adaptation of Alvin Schwartz's children's story book of the same title, Scary Stories to Tell in the Dark. Directed by André vredal, this film will delight audiences with a suspenseful story.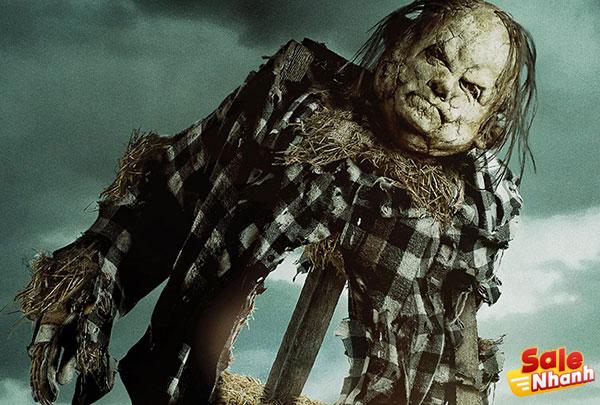 Scary Stories to Tell in the Dark tells the story of a girl named Stella (Zoe Colletti) and her two friends who enter an empty house believed to be a haunted house.
They found a storybook that belonged to a child who used to live there. That's where the disaster started. They start experiencing scary things. Curious, right? Let 's review and rate this great horror movie with Salenhanh Movie !
Scary Stories to Tell in the Dark trailer
Scary Stories to Tell in the Dark
Release year: 2019

Genre: Horor

Production: CBS Films, Entertainment one

Directed by: André vredal

Actors: Zoe Colletti, Michael Garza, Austin Zajur, Gabriel Rush, Natalie Ganzhorn, Austin Abrams, Dean Norris.
One day, in a small town called Mill Valley, Pennsylvania, three teenagers named Stella (Zoe Colletti), Auggie (Gabriel Rush) and Chuck (Austin Zajur) are playing a prank on a friend known to be very cool. bully.
The boy's name is Tommy (Austin Abrams). It's 1968 and everyone is celebrating Halloween.
Then suddenly Tommy's gang retaliates against Stella and her friends by chasing them. The three of them run and hide in a movie theater. There they meet a young man named Ramon (Michael Garza).
Stella and her two friends invite Ramon to try his hand at discovering a house known to be haunted. The house belonged to the wealthy Bellow family and had been vacant for many years due to neglect by the owner.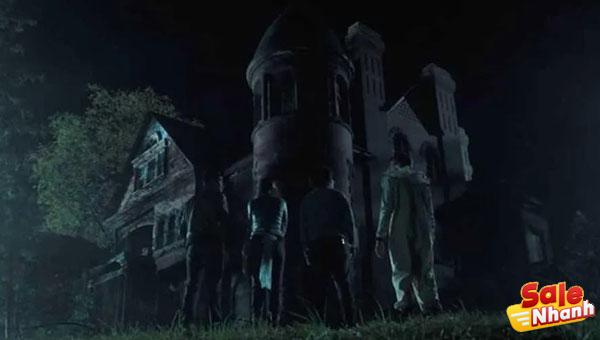 While exploring the house, Stella finds a notebook belonging to Sarah, daughter of the Bellows.
It is said that Sarah was accused of possessing witchcraft and was responsible for the disappearance of several children in the town of Mill Valley at the time. Sarah was told that she suffered from depression and that she then tragically died by suicide.
Unbeknownst to Stella and her friends, it turns out that Tommy and his gang are spying on the three of them. Tommy then locks Stella and his friends in the house.
Fortunately, they were able to escape the house and Stella took Sarah's book. From there the real horror began to occur and haunt Stella and her friends.
Arriving home, Stella flipped through Sarah's book she found at the Bellows' house. The book was originally blank, but soon the first story titled "Harold" suddenly appeared.
Meanwhile, in a cornfield near his home, Tommy is being watched by a spooky scarecrow belonging to his family.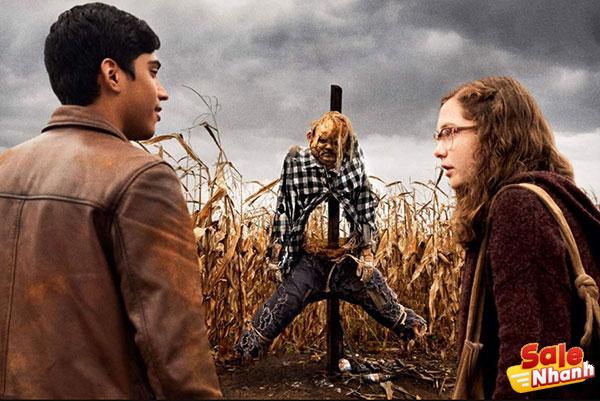 The scarecrow was named Titular Harold. The frightened Tommy was eventually stabbed by a warbler and vomited hay. He also experienced a rather horrific abuse from the scarecrow.
The next day, Tommy is reported missing. Stella and Ramon go to the field and find a scarecrow Harold wearing Tommy's clothes.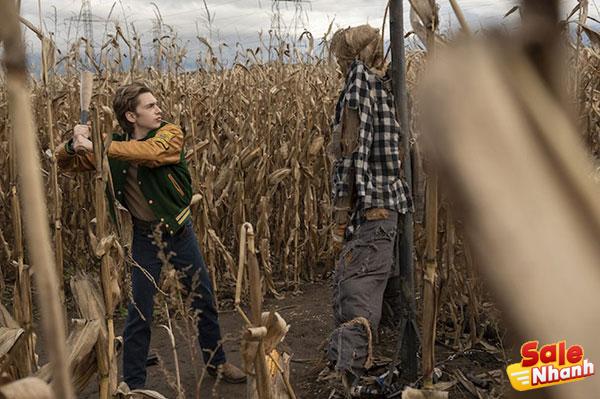 Both Stella and Ramon believe that the culprit who killed Tommy is Harold by turning Tommy into a scarecrow. It turns out that the horror Stella and her friends received didn't stop there.
The next morning they found a new title "The Big Toe" and the victim this time was Auggie. The next day, Auggie also disappeared after being dragged under her bed by a corpse.
After that, there are still a few more titles that target all of Stella's friends who are victims.
Another victim is Ruth (Natalie Ganzhorn), one of Stella's friends who is Chuck's cousin. He survived the terror in Sarah's book. Ruth was taken to the hospital for treatment because Ruth was severely injured.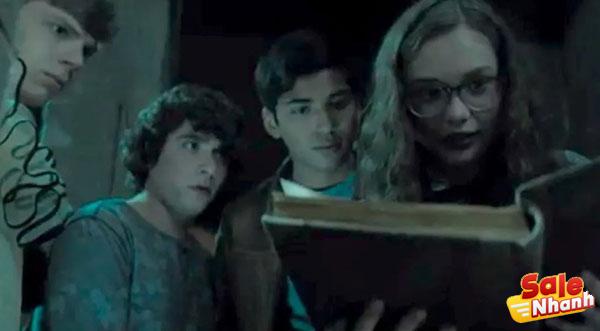 It turns out that at the hospital, Stella and her friends learned a truth so shocking that they were speechless.
Stella, her friends, and all the inhabitants of Mill Valley have been wrong about the Bellows all this time. What truth have Stella and her friends discovered?
Reviews of the movie Scary Stories to Tell in the Dark
Has a thrilling storyline but lacks a Jumpscare moment
Horror movie connoisseurs will probably be eagerly waiting for the thrilling scenes in this movie because that's what real horror feels like. Unfortunately, this movie doesn't present too many jumpscares in every scene. However, director André vredal managed to create a creepy, creepy atmosphere.
In the scene where the monster appeared, the audience seemed to be faced with a heart-pounding atmosphere. Therefore, this film is more about hitting the audience's psyche so that the horror atmosphere feels more appealing.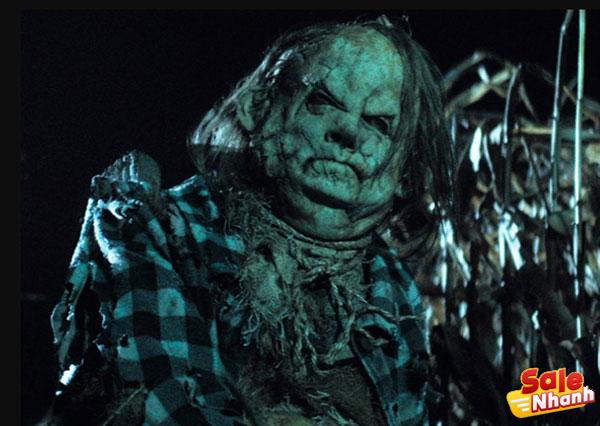 This is considered a plus point for the movie Scary Stories to Tell in the Dark. The plot is also relatively light for anyone to follow.
The movie Scary Stories to Tell in the Dark not only presents a story that can make the audience feel the tension, but also features unique characters like Stella played by Zoe Margaret Colletti. He is depicted as a short, considered teenager who dreams of becoming a book writer.
However, behind his short appearance, he is a brave man. Like most of the main characters, there are heroic actions that he does.
Then there were the silhouettes of Stella's best friend Chuck and also Auggie. They have opposite personalities. Chuck is an inquisitive person while Auggie is a calm and very laid back person.
As for the villain, there's the figure of Tommy. He is known as a violent teenager and also a drunkard. Tommy and his gang often bully Stella and her friends. These different characters have managed to make this movie more interesting and also fun to watch.
Six stories encapsulated in one movie
When watching the movie Scary Stories to Tell in the Dark, the audience will be told about 6 terrible horror stories mixed in a movie with a duration of 108 minutes. Out of the six characters in this movie, they all received a story about the curse from a book that Stella found at the Bellows' house.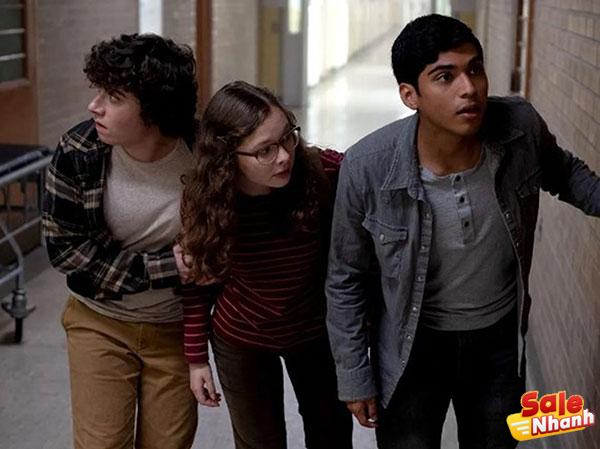 The curses and monsters they face are also different so they must find a way to stop the horror. There are a number of circumstances that the audience will encounter in this film. This change will make your viewing experience more enjoyable.
Shows a dense horror atmosphere
The visual image of a small town with glimpsed buildings lends the film Scary Stories to Tell in the Dark a strong air of horror. Along with cornfields, scarecrows and mental hospital, all complete the horror that the audience will feel.
Don't forget that the score chosen also fits the story so it supports the horror atmosphere. So the story, characters, and cinematography are really made in a way that makes this movie more enjoyable to watch.
So, are you ready to experience the horror feeling in the film Scary Stories to Tell in the Dark by director André vredal? This movie is great to watch with friends or family. Scary Stories to Tell in the Dark also has a plot that is not too complicated, so it does not require the audience to think hard.
In addition, this movie is touted as a smooth and smart thriller. Not only relying on scary dance techniques like most, but also creating a strong horror atmosphere that gives you goosebumps. Then, will Stella and her friends be able to overcome the existential terror?
Tran Nguyen Minh Phong – Salenhanh