The second Saw sequel was rewritten by Leigh Whannel, but unfortunately James Wan is no longer directing, and has been replaced by Darren Lynn. The story of this film focuses on a group of former prisoners held captive by Jigsaw in an old house.
They have to solve different death tests to get the antidote to survive by overcoming death. Just like the first movie, Saw 2 is still enjoying a satisfying income, earning about $ 147.7 million worldwide.
Additionally, actor Tobin Bell, who plays John Kramer aka Jigsaw, was nominated at the 2016 MTV Movie Awards for Best Villain. How was the movie? Let's review Salenhanh to find out through the article below!
Saw blade 2 . movie trailer
Saw 2 movie synopsis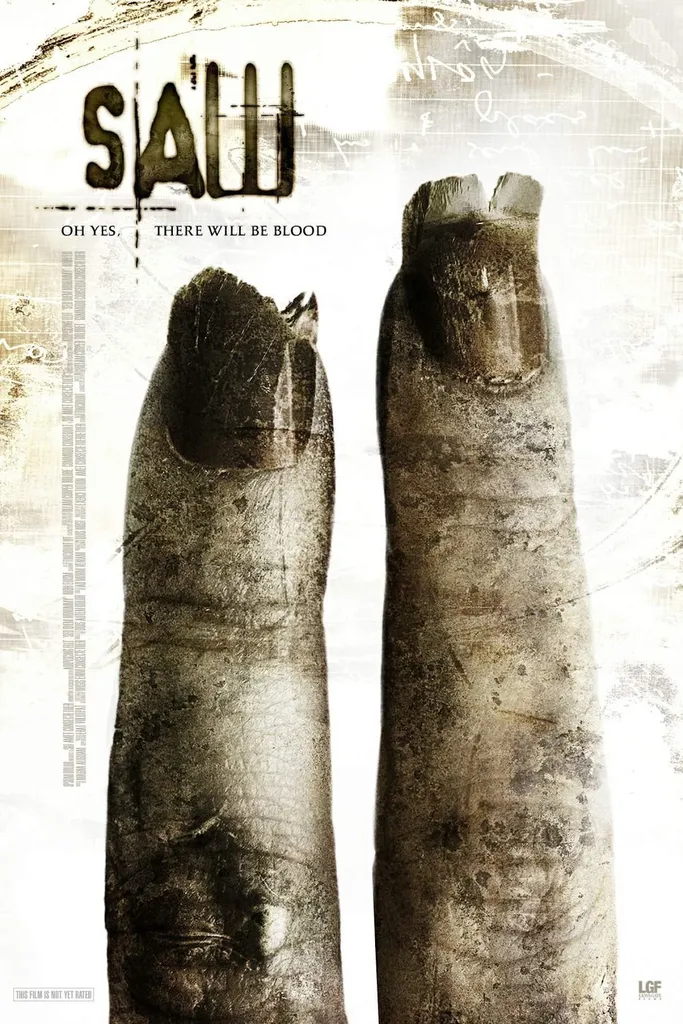 Release year:

 2005

Genre:

 Horror, Thriller, Mystery

Producer:

 Twisted Image

Director:

 Darren Lynn Bousman

Protagonists:

 Tobin Bell, Donnie Wahlberg, Shawnee Smith and Franky Wood
Michael Marks is a police informant who became one of Jigsaw's latest victims. In an abandoned room, he lay horribly dead.
Detective Allison Kerry later found the body, and he asked the police to investigate Marks' body and the room.
Allison also invited Detective Eric Matthews into the room because Jigsaw had written a message on the roof for him. After the investigation is complete, the two along with the SWAT team go to a factory to capture John Kramer alias Jigsaw.
Several members of the SWAT team were caught in a trap set by him. However, they managed to ambush Jigsaw, who was seemingly helpless, using oxygen support equipment.
When Eric tried to interrogate him in person at the factory, Jigsaw asked him to open all the cloth-covered computer screens.
The computer screen shows a group of Jigsaw victims trapped in a room in an empty house. They include Xavier Chavez, Jonas Singer, Laura Hunter, Addison Corday, Obi Tate, Gus Colyard and Amanda Young, one of the Jigsaw victims who survived the previous year.
After looking closely at the control screen, Eric realized that his only son, Daniel Matthews, was with them and had become a victim of Jigsaw. He was immediately enraged, and forced Jigsaw to tell him the location of the house.
Jigsaw then tells Eric that the house is filled with poisonous air that could kill them all within two hours. So he asked Eric to follow the rules of the game if he wanted to see Daniel alive.
At Allison's suggestion, Eric agreed, but called in a team of experts to track them down.
Meanwhile, the victims tried to get out of the house as quickly as possible. One by one they were poisoned, and some vomited blood. Amanda then finds a tape recorder saying the antidote is hidden in all the rooms of the house.
The first antidote was in the safe in their room. To open the safe, they had to find the combination number.
While trying to open the door, Gus fell into a trap, and he was shot in the head. The survivors then try to search every nook and cranny of the house for clues.
After Gus, Obi fell victim to the next trap with his entire body burned in the furnace while trying to obtain two antidotes.
In another room, Xavier pushed Amanda into a hole filled with needles, and forced her to get the key to the steel door to get out of the house. Amanda found it, but even Xavier couldn't open the door.
Over time, their condition worsened as the toxic air content got higher and higher. Xavier is now becoming more frenzied, and justifies in every way he can stay alive.
He then returned to the first room where they had gathered. When he saw Gus' body, he accidentally found a number on the nape of his neck.
Xavier eventually realized that the number of safe combinations was on the back of each person's neck. Throughout the game, Xavier tries to kill others so he can survive alone.
He also grew increasingly out of control after finding clues that Daniel Matthews, being the son of Eric Matthews, the detective sent him to prison.
Many painful scenes
Source: Salenhanh.com
In 90 minutes, Saw 2 feels more intense, scarier, and also far more unsettling than the first. The gripping atmosphere is still strong, and this sequel has quite a few gory murder scenes.
This film is once again able to present a suspense-worthy treatment in movies of the horror thriller genre .
Also, if there were only two victims in the first Saw, then there are up to eight people who have to survive Jigsaw's deadly trap.
They also have to follow the death game that is spread throughout the house. However, not all of them made it through the game, as some of them eventually got stuck and died a horrible death.
With almost the same concept in the previous film, Saw 2 also continues to run with a scary storyline that can make viewers uncomfortable. There are a number of things that can preoccupy us, from violent, bloody murders, to extremely dangerous situations.
This film can also attract the audience to understand the pain that all the victims have to go through. Indirectly, we can also feel how painful it is when being burned by fire, being stabbed by dozens of needles, and how painful it is to be pinched by a sharp object.
All these traumatic images are successfully displayed clearly, and make us wince at the sight of it.
Read more : Summary and review of the movie Spiral: From The Book of Saw
Many victims died tragically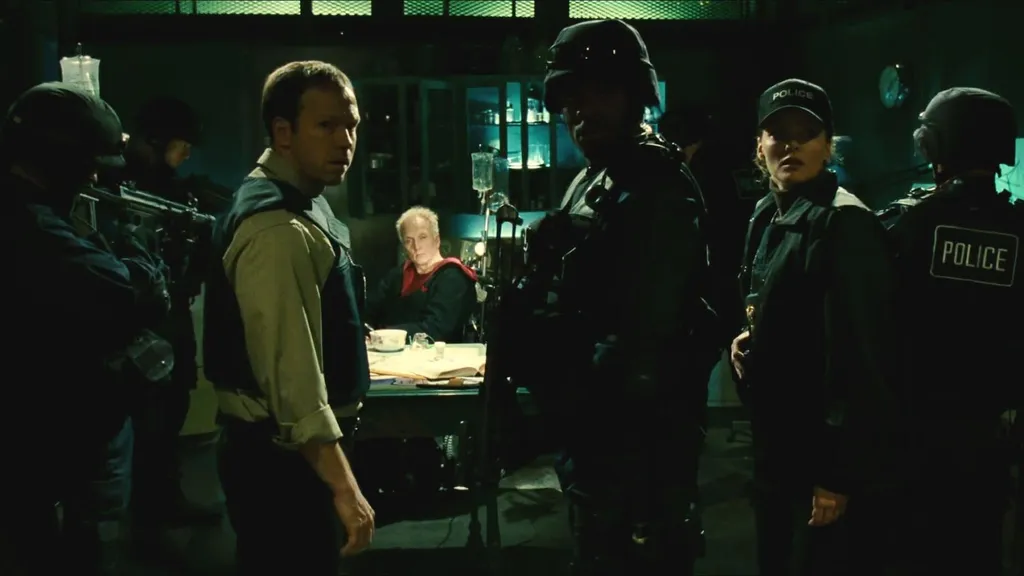 The dark style of this movie remains the same as the first. The main difference is that Saw 2 dies more tragically, and Jigsaw immediately finds himself confronting Detective Eric Matthews (Donnie Wahlberg).
The mystery of Jigsaw is all the less interesting because his figure is not hidden throughout the film.
Actor Tobin Bell plays very well the character John Kramer aka Jigsaw. In this movie, cancer makes him worse, and he also explains his murder motives to Eric.
Just the two of them talking, we can see how Jigsaw can control and play with the emotional character Eric.
Eric himself has a bad relationship with his son, Daniel Matthews (Erik Knudsen). When he saw Daniel in the death game, Eric also accidentally fell into a psychological trap planned by Jigsaw.
Moreover, we both feel pity and pity for Eric who was deceived and deceived by Jigsaw and then actually fell into a life-threatening situation.
There's not much he can do about his colleague Detective Allison Kerry (Dina Meyer), and he can only try to assuage Eric's feelings.
Meanwhile, one of the most prominent figures among Jigsaw's victims is Xavier Chavez (Franky G). He is a true criminal because of his opportunistic, cruel nature and unwillingness to cooperate with others.
In the middle of the movie, this character becomes even more terrifying as he brutally tries to kill others.
There were many people in the house panicking, and the horror of the victims. Xavier eventually died, and Daniel and Amanda Young (Shawnee Smith) survived death.
In the ending In the series, Amanda turns out to be Jigsaw's right-hand man, and he is tasked by her with trapping Eric in the death game.
More challenges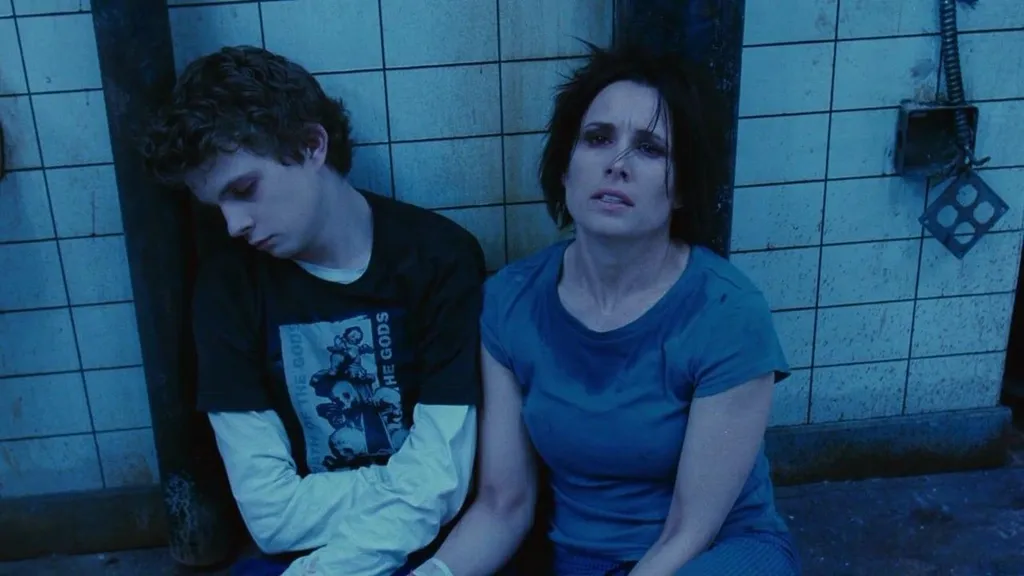 In terms of cinematography, Saw 2 has a much scarier aesthetic than its predecessor. The horror environment presented by this film feels intriguing and very promising.
Even a house used as a death game can create unfathomable horrors with all its chaotic bewilderment.
With a higher number of victims, and their backgrounds also being former prisoners, this film also plays out more strongly and very challenging. Like its predecessor, it must be admitted that Saw 2 still looks impressive given its horror projection capabilities.
Overall, Saw 2 can appear intimidating throughout the entire plot. This movie is also a solid sequel without losing the common thread of the first series.
For horror movie connoisseurs, this second Saw sequel can certainly be enjoyed once again as a flashback to Jigsaw's dangerous deeds. Like watching!
Salenhanh – Product review blog
Address: 115 Nguyen Van Qua, Tan Hung Thuan Ward, District 12, Ho Chi Minh
Website: https://salenhanh.com
Mail: Salenhanh.com@gmail.com
#salenhanh #Reviewsalenhanh