Samsung has just launched the Galaxy S23 Ultra, a super smartphone with outstanding technological advancement. In particular, S23 Ultra is a highly appreciated flagship model. In the below Samsung Galaxy S23 Ultra review, we will explore this product in detail.
The S23 Ultra is one of the most advanced models of the S23 Series, delicately designed with significant upgrades compared to the other two models. In particular, this product has been significantly upgraded in three aspects: camera, processor chip and case material.
Reviews and comments on Samsung Galaxy 23 Ultra phones
Eye-catching design
Samsung Galaxy S23 Ultra is a successful successor to the combination of Galaxy S and Galaxy Note series, giving users a super product unparalleled in the market. The design of this phone bears the hallmarks of the Note series with its square bezel and built-in S-Pen. Samsung has also updated several new colors for the Galaxy S23 Ultra, including Cotton Flower (cream), Bonatic Green (blue), Misty Lilac (purple) and Phantom Black (black) to create a stylish and classy look. grant. With a luxurious and classy design, this product will bring users a great and classy experience in 2023.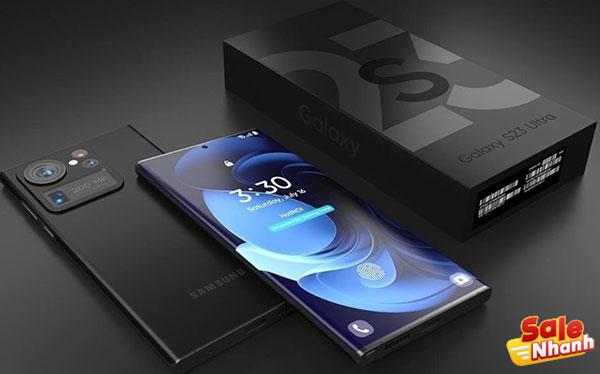 Camera
After 3 years of using the 108MP main camera on its product line, Samsung decided to make a significant change on the S23 by upgrading the resolution to 200MP. What is more remarkable is the Adaptive Pixel Sensor technology built into the lens, which helps the device automatically combine pixels into 1 in low light conditions, thereby increasing the ability to capture light and deliver brighter images and more accurate in color. When there is enough light, the device only combines 4 pixels to produce a photo with 50MP resolution and more detail.
Galaxy S23 Ultra is rated as one of the leading smartphones in terms of night photography capabilities. With outstanding upgrades in the camera section, Samsung has created a superior photography experience with the S23 Ultra. The company has spent a lot of time introducing the ability to take photos in low light conditions and this will certainly be one of the highlights of the product.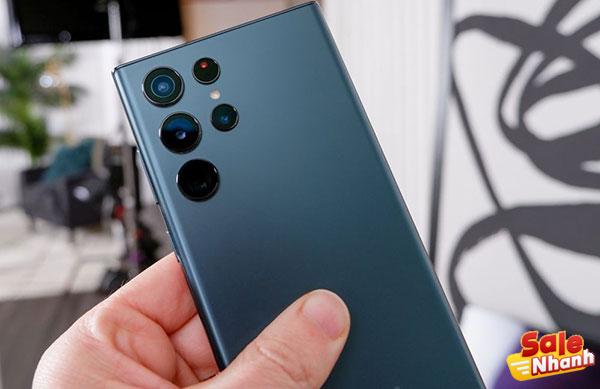 With a large pixel sensor and fast processing speed, the Samsung Galaxy S23 Ultra significantly improves the ability to capture light up to 2.5 times and provides a more stable frame. With 200 million pixels, precise focusing is easier and faster than ever. This is an important factor for the S23 Ultra to perform well in all photographic conditions.
Furthermore, new hardware and improved technology also make photos and videos recorded with excellent quality. The product introduction video proves it with the images and footage taken by the lens of the S23 Ultra. The product also integrates Super HDR technology and is capable of recording 8K 30fps video.
Samsung Galaxy 23 Ultra . screen
The screen of the Samsung Galaxy S22 Ultra was rated as one of the best screens of last year. However, with this year's Galaxy S23 Ultra, the company has upgraded a lot in terms of specifications. Larger screen with a size of 6.8 inches, QHD + resolution, Dynamic AMOLED 2X panels and 120Hz refresh rate.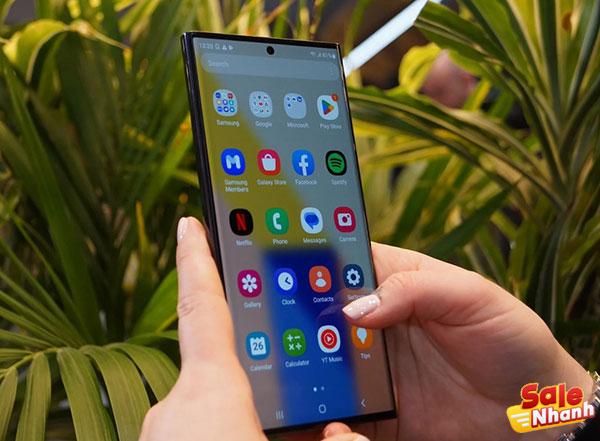 With these features, Galaxy S23 Ultra provides a great user experience with sharp images, true-to-life colors and vivid colors. Besides, the 120Hz refresh rate also makes the transition on the screen smooth and saves battery effectively. Galaxy S23 Ultra is truly one of the smartphones with the most screen worth buying in 2023.
Product performance
Galaxy S23 products are equipped with the exclusive Snapdragon 8 Gen 2 chip, with world-leading performance in Android operating system. The chip has 8 CPU cores, in which the high-performance core is accelerated up to 3.36 GHz, increasing CPU performance by 34% compared to the previous generation. GPU performance is also improved by up to 41%, with support for Ray Tracing technology, which enhances smooth gameplay.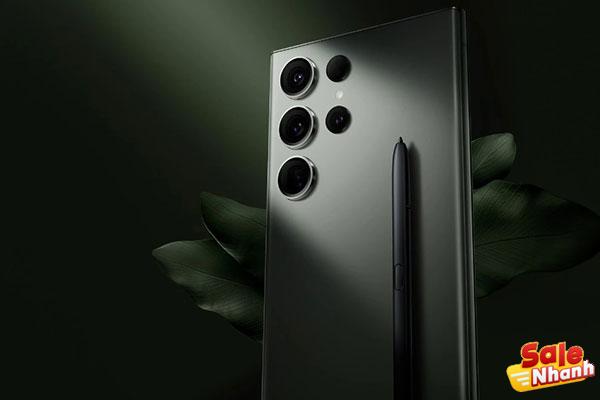 The new series of chips also have improved power efficiency, which helps extend battery life on the Samsung Galaxy S23 Ultra. The battery capacity remains at 5,000 mAh, but many experts estimate that the device will have a longer battery life thanks to this feature.
In addition, increasing the steam chamber space by 2.7 times also improves the heat dissipation of the machine. These two features make it possible for users to use Samsung Galaxy S23 Ultra without interruption due to overheating or running out of battery, especially when playing games, watching movies or performing multiple tasks at the same time.
Product material
With a square-shaped design, the Samsung Galaxy S23 Ultra is really impressive. Besides, the device is also made from high-grade metal frame and recycled PET glass, demonstrating Samsung's commitment to green living. This is not the first time that the brand has used eco-friendly materials. Previously, Samsung also used recycled materials from fishing nets to make the S Pen, a way to show its concern for the environment.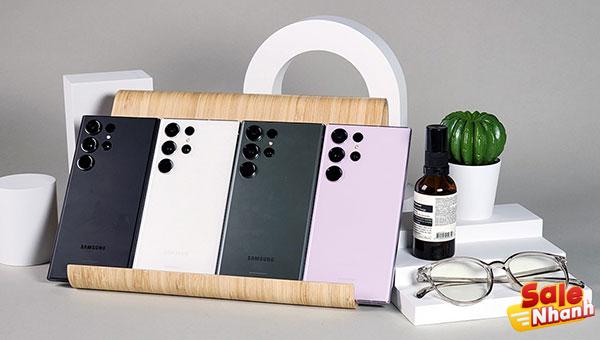 Samsung Galaxy 23 Ultra launch time
Samsung held the Galaxy Unpacked 2023 event at dawn on February 2 to introduce to the public the latest S23 Series product line. In Vietnam, users will have the opportunity to buy products from February 18 here at Vietnamese Mobile stores. Currently, this system is having a deposit program for S23 Series with many attractive incentives up to 12 million VND. If interested, you can contact hotline 1800.6018 for advice and participation in pre-ordering. Along with that, Samsung Galaxy S23 Ultra has been improved with many notable features, but for more details, you can refer to expert reviews.
Salenhanh – Product review blog
Address: 115 Nguyen Van Qua, Tan Hung Thuan Ward, District 12, Ho Chi Minh City
Website: https://salenhanh.com/en
Mail: Salenhanh.com@gmail.com
#salenhanh #Reviewsalenhanh