Every date doesn't always end well. Some are embarrassing, easy to forget after getting home, some are just as scary as in Prime Video's horror/thriller 'Run Sweetheart Run', the story takes us into a dark day where we don't want to follow up after knowing what's going to happen all night long.
Run Sweetheart Run premiered at the Sundance Film Festival, directed by Shana Feste, and stars Ella Balinska ('Charlie's Angels'), Clark Gregg ('Agent of SHIELD'), Pilou Asbæk ('Game of Thrones'), Shohreh Aghdashloo ('The Flight Attendant'), Betsy Brandt ('Breaking Bad'), Aml Ameen ('I May Destroy You') and Dayo Okeniyi ('See').
Run Sweetheart Run Summary
'Run Sweetheart Run' tells the story of Cherie (Ella Balinska), an independent woman who works as a hard-working executive secretary and single mother. When a schedule mistake causes her boss to make a two-night date, Cherie is asked to take her place to meet her most important client, as well as introduce her.
Worried at first, Cherie is relieved and delighted when she meets Ethan (Pilou Asbæk), a charismatic businessman. But at the end of the night, when the two are alone, he reveals his true ruthless nature.
Beaten and terrified, he flees for his life, plunging into a nonstop game of cat and mouse, spending the night only trying to survive with a bloodthirsty assailant looking to finish. he.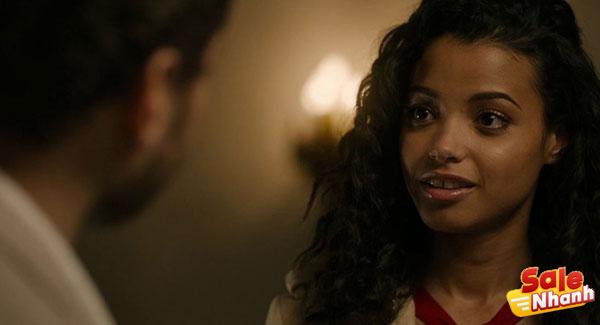 Review of the movie Run Sweetheart Run
A blind date ends in tragedy
Originally 'Run Sweetheart Run' led us to a work meeting that turned into a date. Cherie, who is hardworking and smart, meets Ethan, a handsome, rich, charismatic and mysterious businessman. They flirt, go out to dinner, skate, and end up with Cherie staying at her house.
But it didn't take long for Cherie to learn that something was wrong with Ethan. The perfect male lead image turns out to be a cruel and sinister image. What's interesting in this movie is the scene where Ethan becomes aware of the camera, aka "breaking the fourth wall".
And his way of breaking down the fourth wall is to block the camera and ban viewers from entering the house to see what they're doing or to show the real Ethan. The audience wasn't shown, but we could hear the noise and screaming inside which made the audience even more guessing what was going on.
The scene changes when Cherie runs away with her face covered in blood, without shoes, handbag or cell phone. Cherie must escape in the dark night of Los Angeles and seek help. But wherever he goes, the strange Ethan always finds him. He even made up a game where if Cherie escaped until morning, Ethan would let her live.
The whole movie is a cat and mouse game between Cherie and Ethan. Our protagonist is not resting. Just as he feels safe, that's where Ethan comes in, and the scene becomes even more intense, thanks to Ella Balinska's strong performance and her successful expression of fear. it into the audience.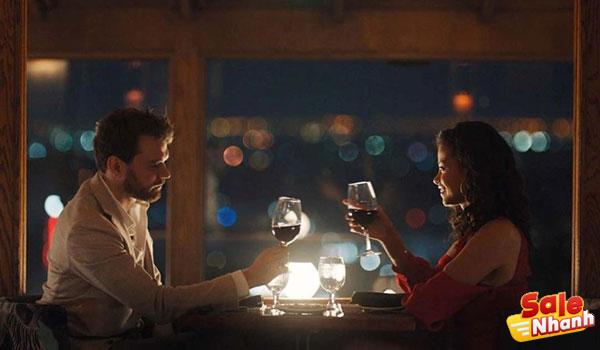 Plunge into social issues
While some scenes may seem unbelievable, there are real-world issues that women often face throughout the story, such as patriarchy, sexism, and racism. 'Run Sweetheart Run' describes quite clearly how women treat the men around them.
Even before the movie plunges into terrifying chaos, the world is already a scary place for Cherie. Starting with Cherie being sexually harassed on public transport, not to mention the fact that police won't protect women, provide for their basic needs, unless it comes from a person's mouth. man in power.
Director Shana Feste also wanted to highlight the slogan "Women support women", where help for Cherie really comes from fellow women. Feste provides great and small examples of women overcoming adversity every day.
Losing energy at the end of the story
The clues that appear increasingly raise a big question "Who is the real Ethan character?". But after the series went on for a long time, the script, written by Keith Josef Adkins with Kellee Terrell, became like power was lost and instead incorporated supernatural elements into the story came out. from the real world.
When we learn that Ethan can track the smell of blood, we'll know that this isn't just a story about a guy chasing a girl. It's not easy to build a story that contains real-world problems and tie it to fictional stories. And 'Run Sweetheart Run' doesn't seem to live up to his expectations.
Honestly, given the social problems it poses, it would be even more sinister if the villain was made up of a ruthless psycho who hunted women with his stupid games. The story is also hollow and leaves a lot of questions. We never knew who Ethan was, nor were we ever able to explain how he was related to Cherie's boss, James.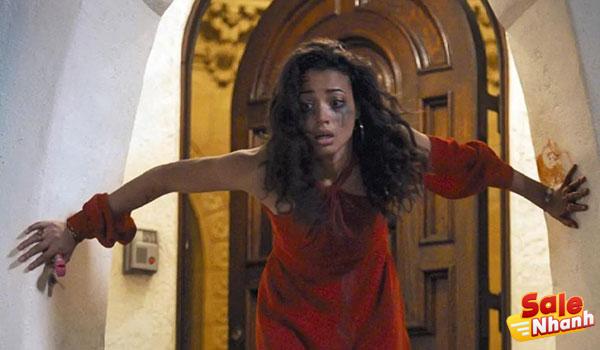 Run Sweetheart Run movie conclusion
This seemingly invincible man's relentless pursuit makes the audience feel the tension and wariness of the protagonist. The director didn't want the film to stop there either. 'Run Sweetheart Run' is decorated with some social issues of particular interest to women.
Unfortunately, the supernatural narrative in this film contradicts the basis of the film, which is the terrible reality of women being preyed upon by society. But if you are looking for a quick horror movie to enjoy, 'Run Sweetheart Run' could be the right choice.
Salenhanh – Product review blog
Address: 115 Nguyen Van Qua, Tan Hung Thuan Ward, District 12, Ho Chi Minh City
Website: https://salenhanh.com/en
Mail: Salenhanh.com@gmail.com
#salenhanh #Reviewsalenhanh