The world's best love story created another dimension in the movie 'Rosaline' which was released on Disney + Hotstar on October 14, 2022. 'Rosaline' was also released in select theaters on the 6th. October 2022. A romantic comedy film directed by Karen Maine, from a screenplay by Scott Neustadter and Michael H. Weber.
'Rosaline' stars Kaitlyn Dever, Isabela Merced, Kyle Allen, Sean Teale, Christopher McDonald, Minnie Driver, and Bradley Whitford. The film's story is based on Rebecca Serle's 2012 novel "When You Were Mine", which was inspired by William Shakespeare's "Romeo and Juliet".
Rosaline movie synopsis (2022)
Rosaline (Kaitlyn Dever) is a forward-thinking and ambitious young woman from the Capulet family. He has secretly seen Romeo (Kyle Allen), a member of Capulet's rival, the Montagues, and promises to meet him at Capulet's carnival. They have a romance because of Romeo's charming words
Meanwhile, Romeo falls in love with Juliet (Isabela Merced), Rosaline's cousin. Rosaline follows Romeo and finds him seducing Juliet. Rosaline tells Juliet that she knows Juliet's relationship with Romeo and hopes to make Juliet forget about Romeo.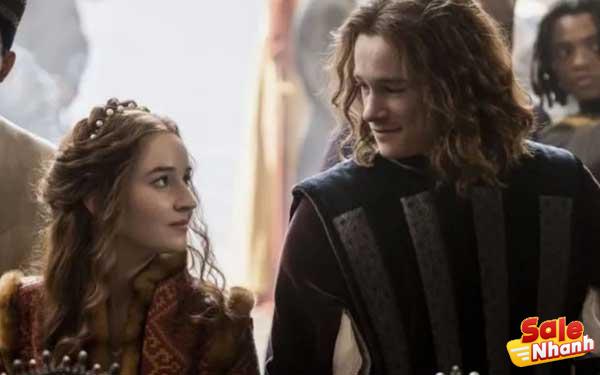 Rosaline writes to Romeo and is disappointed when he doesn't respond. He knows Romeo is still flirting with Juliet and helps her turn him down, but Juliet finds a necklace engraved with Romeo and Rosaline's names and realizes her cousin's plan. Juliet confidently declares that Romeo will not return to Rosaline.
Rosaline movie review (2022)
The other side of Romeo
Who would have thought that Romeo, who seems to be very loyal to Juliet, would have sweet words to many women before meeting Juliet. Even Rosaline could sense the attraction from Romeo's sweet words. This makes many people think that Romeo is an irresponsible playboy.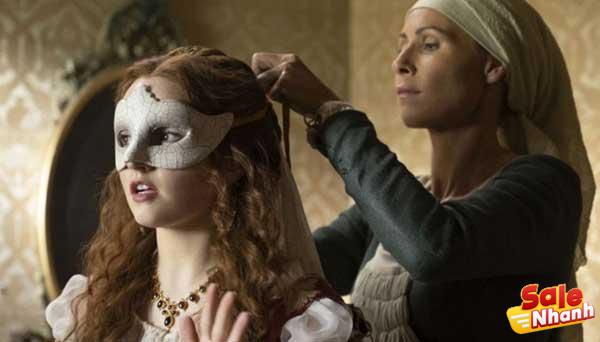 Armed with sweet words, Romeo was easy to attract the daughters of nobles. With various intelligences, he moved from heart to heart. Not-so-sharp details are told about Romeo's background, perhaps so as not to contaminate Shakespeare's origin story with many of his fans.
Classic story nicely illustrated
The humor in 'Rosaline' is largely due to the way it pushes Shakespeare's dialogue into modern times. However, the absurdity of women living in an age where they are meant to be seen and not heard, speak out great comedies that only invite smiles.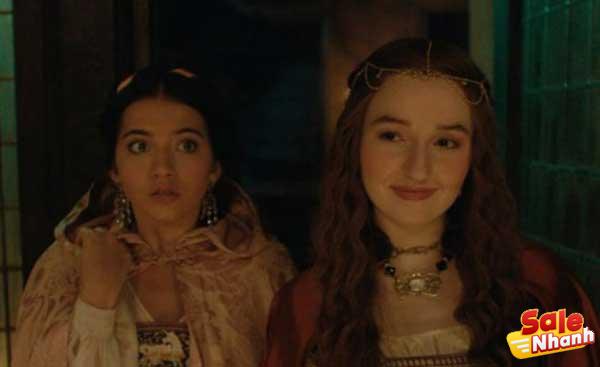 Those little things are pretty ridiculous crammed into the script. Of course there are laughable moments in the film, but that's just counting on fingers.
The reckless throwing of contrasts into every aspect of the film follows the line of deliberate comedy and leaves out details. However, it cuts through all the traditional Shakespearean procedures that may not appeal to certain audiences.
Novelty of Romeo & Juliet
Rosaline finds a letter from Romeo to Juliet and realizes the two are about to run away. Here we know, why Romeo and Juliet in his story decided to run away. Rosaline and Dario (Sean Teale) break into the Montague estate, intending to stop the wedding, but are caught by the guards and flee on horseback.
Dario tells Rosaline that he will rejoin the navy. Rosaline realizes that she doesn't really love Romeo and sends her letter back to Juliet, but the letter is intercepted by Tybalt (Alistair Toovey).
Romeo kills Tybalt in a duel, then provokes their respective fathers to demand that Romeo and Juliet's marriage be annulled and declare war on each other. But this never extinguished the romantic flames of Romeo and Juliet. There are many twists and turns behind this legendary couple's struggles.
Classic visual presentation is not special
Rosaline is also unremarkable visually, with camera movement and gradations like bright, inviting commercials. Though aided by 15th-century garb, it was aided by some stereotypical royal background.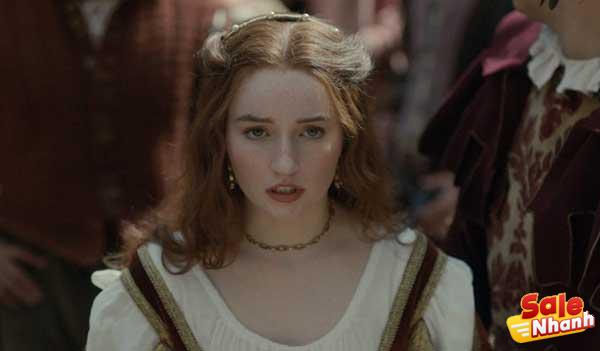 The interlacing of scenes looks flat with some pretty confusing mix-ups. Especially for those who do not know the story of Romeo and Juliet, it seems impossible. Some scenes that feel unnecessary will make you feel bored.
Rosaline's dilemma will only turn in that direction. His conflict with Juliet is presented from Rosaline's subjective point of view. But some cases, other points of view, spoil the plot so the focus should be on Rosaline.
The film's out-of-date details are everywhere. The modern dialogue, score, and soundtrack are filled with contemporary songs, and the character accents on Verona span from the Southern United States to England.
Conclusion of the movie Rosaline (2022)
Through the perspective of Rosaline, Juliet's cousin, we are brought to reveal the interesting behind the legendary love story Romeo and Juliet. With the help of royal-style images, adapted to modern images, reveal the stories between the aristocrats and their glamorous lives.
The same details that make Shakespeare's story relevant to the modern world, plus the comedies to defuse Rosaline's conflicts.
Salenhanh – Product review blog
Address: 115 Nguyen Van Qua, Tan Hung Thuan Ward, District 12, Ho Chi Minh City
Website: https://salenhanh.com/en
Mail: Salenhanh.com@gmail.com
#salenhanh #Reviewsalenhanh