A former Interpol agent named Kim Yul is sentenced to death after killing Carlos Khus, the boss of a criminal organization. Kim Yul was then exiled to an isolated island called Ap 101.
The journey of a father and husband to avenge the death of his family, becomes the premise of the movie Revenger (2018). For fans of pure action movies, this movie is really a party with eye-catching action scenes that surely lovers of this genre should not be missed.
Let's review the movie Salenhanh through the content of this interesting movie!
Revenger movie synopsis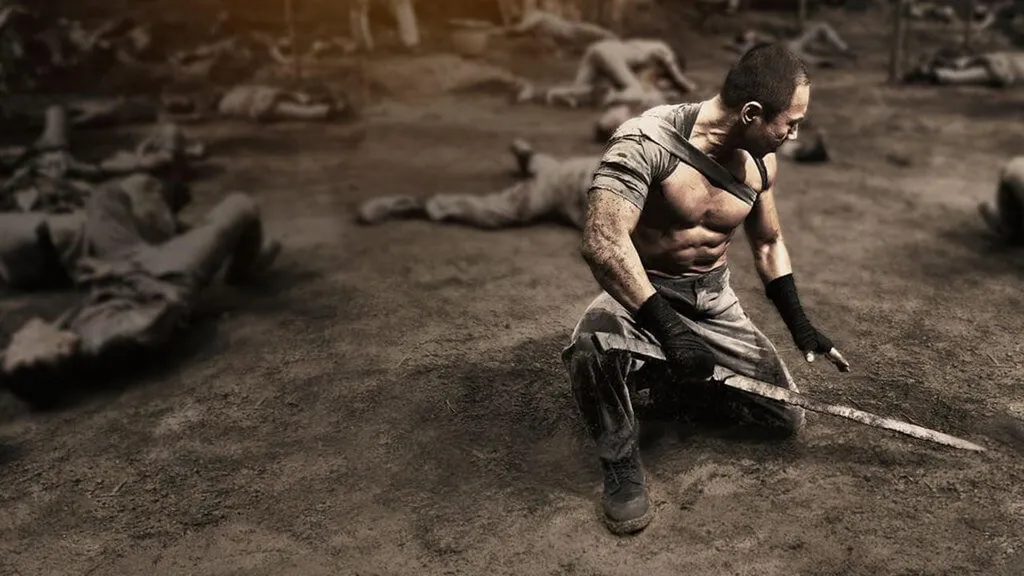 Release year: December 2018
Category: Activity
Produce: Green Fish Image
Director: Lee Seung Won
Cast: Bruce Khan, Park Hee Soon, Yoon Jin Seo, Kim In Kwon
Former Interpol agent Kim Yul was arrested and sentenced to death for the murder of Carlos Khun. Carlos Khun is the boss of the criminal organization CRK.
The court ruled that the murder was a form of revenge for the deaths of his wife and daughter. The court also confirmed Kim Yul will be kept in solitary confinement forever; in AP 101.
In an isolation ward for death row inmates, inhabited by prisoners from twelve countries in Asia, Jin and his mother are being chased by a group of grown men. They seem to want to kill both of them.
Jin, who almost died was helped by a foreign man. The man seemed to be a newcomer to the area. He still came with his hands tied and his mouth covered in the same way.
Using only his feet, the man was able to knock down some of those who were about to kill Jin. After fighting with one remaining man, the man was able to save Jin and his mother. Turns out he was looking for Khun. It so happened that Jin's mother, who was unconscious, knew about his whereabouts.
Jin suggested cooperation; he was about to tell Khun where he was but Jin asked to be escorted to where his group and his mother went.
Jin and his mother Maly (Yoon Jin Seo), have arrived at their place. The man who turned out to be Kim Yul (Bruce Khan) was not well received.
Maly herself was successfully treated by Ipa (Park Chul Min) with traditional medicines. After regaining consciousness and regaining her shape, Maly immediately pointed her gun at Kim Yul.
According to him, it was the police who put him in solitary confinement. Maly took revenge for Kim Yul, she gave birth to Jin in an isolated land.
Maly then announces Khun's location and banishes Kim Yul from their territory. When Kim Yul left, Jin expressed displeasure and wanted to follow him.
The people there detained the boy, but Jin managed to escape. Jin, who really wants revenge on Khun for killing his father, catches up with Kim Yul. He offers directions to Khun's place.
Moments later, Jin is kidnapped while trying to resuscitate someone he knows. The kidnappers were of course Khun's men. Maly and her team start looking for Jin, and so does Kim Yul.
Kim Yul's search leads him to a building containing prison-like rooms. The atmosphere was terrible because so many people were not taken care of.
Kim Yul beat everyone there and tried to help the tormented. The thugs in the building kept attacking Kim Yul.
Luckily Jin was soon found and released but Kim Yul told him to leave. Jin's memories go back to when his father was killed by Khun right in front of his eyes. Soon Maly and her team arrived.
One of Kim Yul's survivors escaped and informed Khun. The man seemed to know immediately who he was looking for.
Khun recalls the past when he was burned by Kim Yul. Khun lowered his men to find Kim Yul and started attacking.
During the attack, Kim Yul was hit by a poison arrow by one of Khun's men. Maly tries first aid.
Jin begged Kim Yul to be taken for treatment. Can Kim Yul escape death and take revenge on Khun?
The police's revenge attempt is bland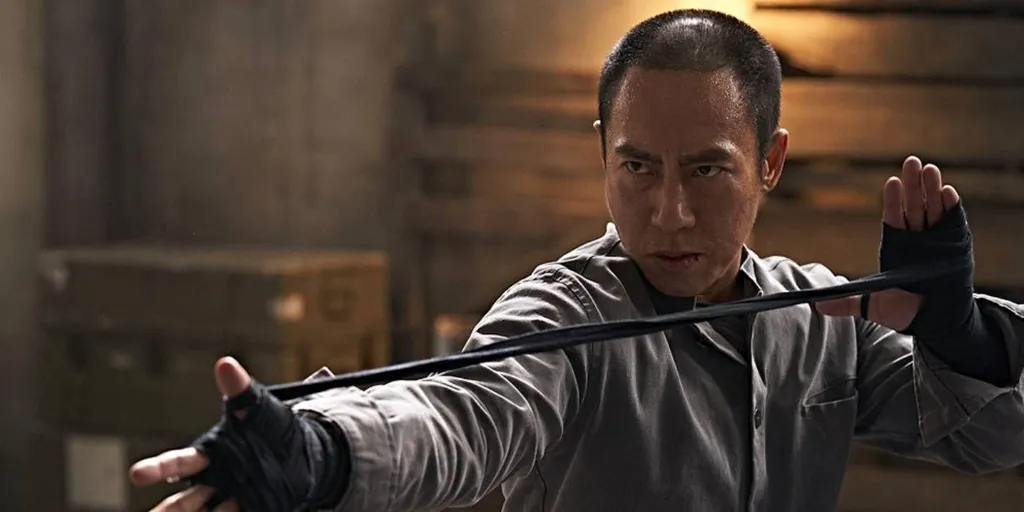 Recall the brutal death of his wife and daughter, Kim Yul, a policeman seeking revenge. The status of an isolated death row inmate on a remote island does not deter his intentions.
Kim Yul's only goal is to kill Carlos Khun. To kill him, Kim Yul must first defeat many of Khun's men. He also had to watch many innocent people die in vain.
Around 1 hour 41 minutes, the film Revenger (2018) presents a plot of possible simplicity . There aren't any gimmicks that exaggerate from the conflict so that the focus of the story is solely on attempts at revenge.
Unfortunately, there is no sense of tension. Bruce Khan's Kim Yul failed to show his emotions as a grieving husband and father until he had to avenge the death of his family.
Satisfying action scenes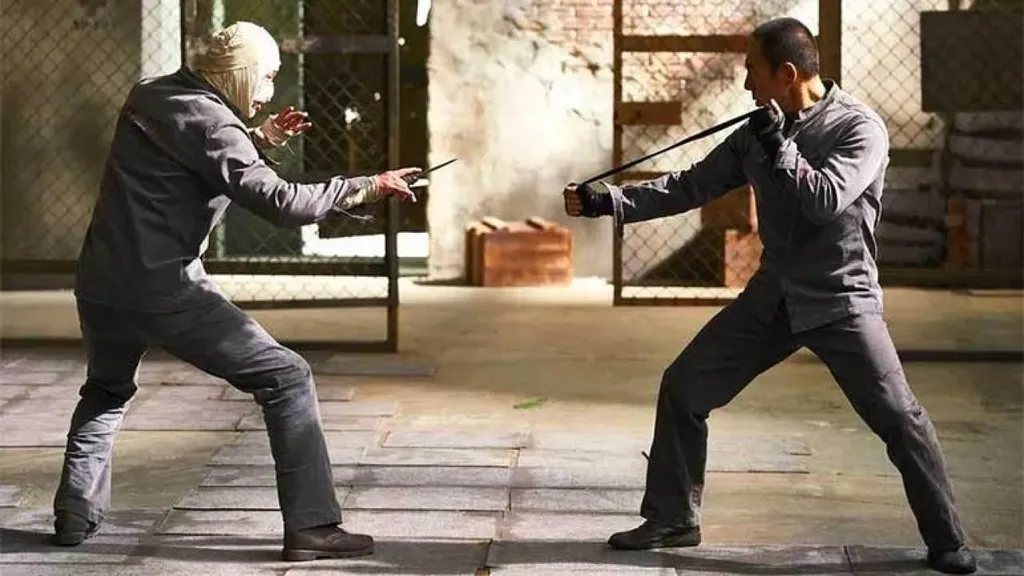 Revenger (2018) consists of 70% action and the rest is drama and a bit of unhappy comedy . Mainly the action scenes, the choreography shown is fortunately very eye-catching. That's the only thing that's fun and keeps the focus sober while watching this movie.
The female character involved, in- the script is a tough, strong woman who is good at martial arts and archery. Yoon Jin Seo as Maly and Jeon Soo Jin as Kaori are positioned as enemies against each other.
The appearance of two female masters with equal archery skills creates an action scene in the movie Revenger (2018) which is quite fresh.
As the main performer, Bruce Khan will also wow you with his high-level martial arts skills.
I do not need to say much; Typical for men tsundere for revenge, Bruce Khan defeated many opponents with ease without any weapons. If you like action movies, he could be an option.
Brutal but no feeling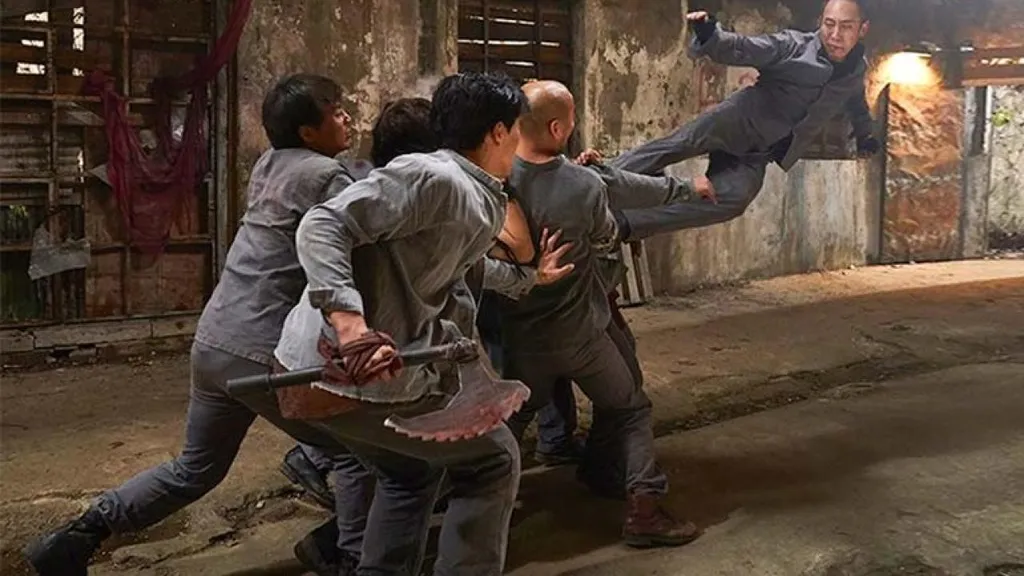 Unfortunately, the eye-popping action scenes from start to finish don't end up with an interesting story setting and rather tend to be implausible.
Though casual , Conspiracy Revenger (2018) is not well thought out. It's as if this movie was made just to show brutal action scenes without thinking about the quality of the story.
On a remote island, called an isolation ward, Kim Yul and the other prisoners were like outcasts. While as prisoners, they should be monitored, facilitated and protected. It's sad that Revenger (2018) doesn't pay attention to such detailed information .
Revenger (2018) is like a movie about where the modern pre-civilization begins: bar, brutal, no sense. Do not repeat the scenario when Khun is declared dead, instead he lives freely with many of his people on an isolated island.
Nice cinematography as most of the shooting was done on an island that ended up not making the story any more interesting to follow.
Elements are intended to make this movie so terrible, the result is that it feels just a patchwork. If you are a typical action movie connoisseur regardless of the quality of the story, Revenger (2018) could be one of the options.
However, if you are the type of audience that likes the details in the story to make the emotions stronger, you should look for another movie. Curious what type are you? You can see? Revenger (2018) on Netflix!
Salenhanh – Product review blog
Address: 115 Nguyen Van Qua, Tan Hung Thuan Ward, District 12, Ho Chi Minh
Website: https://salenhanh.com/en
Mail: Salenhanh.com@gmail.com
#salenhanh #Reviewsalenhanh