With fans eagerly awaiting the continuation of Raccoon City's army of zombie apocalypse survivors, Netflix has introduced its latest eight live-action episodes. The new 'Resident Evil' is based on the Resident Evil video game from Capcom by Andrew Dabb.
Series 'Resident Evil ' season 1 aired on Netflix on July 14, 2022 with 8 episodes lasting about 43-65 minutes, giving viewers intense action scenes when having to fight zombies from Episode 1. Umbrella group. Starring Ella Balinska, Tamara Smart, Siena Agudong, Adeline Rudolph, Paola Núñez and Lance Reddick.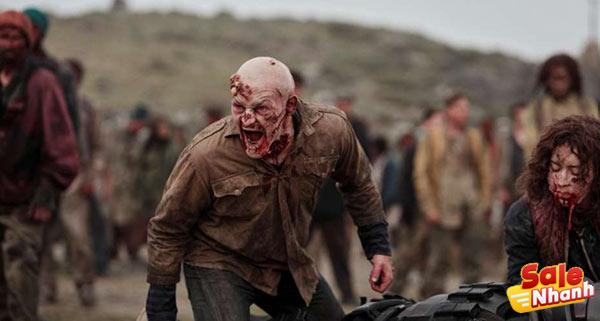 Announced at the beginning of 2019 but this series just started production in early 2021 and the film is actually a sequel to the series starring Milla Jovovich, after her last film 'Resident Evil: The Final Chapter'. Let's take a look at the content of the Resident Evil series (Demon Land) through the article below :
Trailer Resident Evil
Summary of Resident Evil (Demon Land)
Jade Wesker (Ella Balinska) researches zeros or what we call zombies in the year 2036. The setting is 14 years after mysterious events in New Raccoon City. In 2022, young girl Jade Wesker (Tamara Smart) is still living with her twin brother Billie Wesker (Siena Agudong).
They're both twins, but they're fraternal, so they don't look like twins. Their father is an important scientist in the Umbrella Corporation named Albert Wesker (Lance Reddick). The three of them had just moved to New Raccoon City.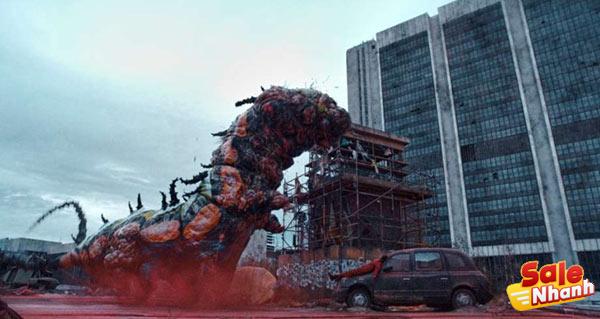 Jade didn't seem to like it when they were always on the go because of her father's research work. Bille and Jade go to a new school. On the first day, Billie got into trouble when he got into a fight with one of his schoolmates.
Sensing something strange about New Raccoon City and her father Albert Wesker about his job at Umbrella Corp, Jade and Billie try to sneak in and figure out a big secret.
Stepping forward 14 years later, the grown-up Jade Wesker (Ella Balinska) continues to try to escape the pursuit of Umbrella Corp. Jade always runs and finds a way back home to her daughter Bea (Ella Zieglmeier) who lives far away with her father Arjun (Ahad Raza Mir).
Review of the movie Resident Evil (Demon Land)
Conflict of two backgrounds
From the beginning of the war, Jade Wesker has brought us to the city of the dead 14 years from now. All zero was the zombie term in those days. The main problem is not getting rid of zombies basically like in the video game "Resident Evil".
Jade Wesker's character also takes us to flashbacks to his life in his youth with young Bille Wesker, which was full of strange conflicts in New Raccoon City. This setup opens up our theory during the time when Raccoon City was destroyed by nuclear.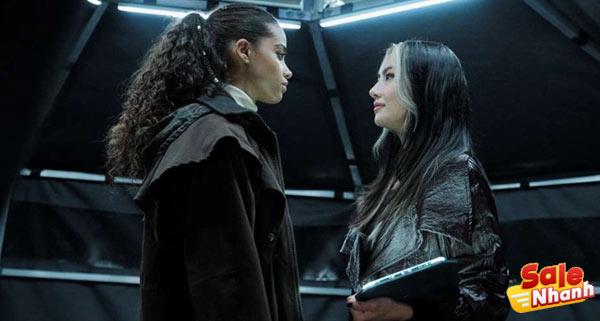 The nuclear issues in Raccoon City have also been discussed in several 'Resident Evil' movies, where the spread of the zombie virus has reached all points in the world. It is also seen in the year 2036 as Jade struggles to escape Umbrella's pursuit.
The conflict between Jade and young Billie who wants to unlock the mystery of Albert Wesker's father takes place very slowly with the context of 2036 just a family bond, not a T-Virus mystery. It tends to be boring seeing two opposing conflicts, with just a few zombie mysteries we've been waiting for.
New panda city nonsense
The name of the new city with the subplot Raccoon City is limited to just reminding us of that name. Umbrella's research on the T-Virus that should have been around since 1998 seems to just be revisited with no research progress
A reconstructed city with unknown where it is located, on top of the old Raccoon City or a new city on another part of the Earth. It looks like a rigid all-white city, forcing us to think that the city is not okay.
With the old stereotypes of Raccoon City and Umbrella Corporation, it feels like there's no new conflict, only the Wesker family looks new with new research that isn't too detailed even until the end of the episode.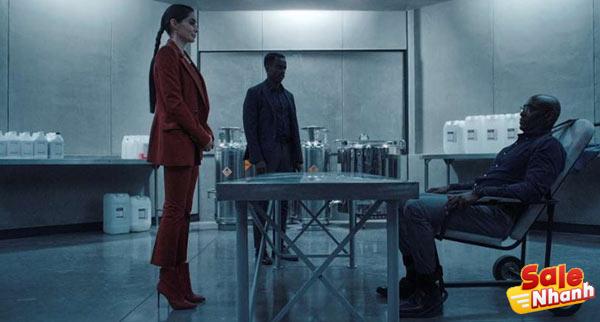 Jade and Billie's job at school is just to meet Simon (Connor Gosatti), who turns out to be the son of Umbrella Corporation leader Evelyn Marcus (Paola Nuñez). Evelyn's history deals with her father's silhouette and the former Raccoon City has also become a thing of the past.
The Wesker mystery that many Resident Evil fans know about his work as an evil scientist in various game series. The mystery unfolds at the end of the game, only to be explained more or less, involving only his family, not related to the great mystery of New Raccoon City.
The 14 years since the events of New Raccoon City have been described only as tragic, raising many questions. Until the end of episode two of this time, there was no clear meeting point. Even Jade and Billie (Adeline Rudolph) seeing each other again isn't the norm for these two time setups.
Project Joy
Perhaps the explanation for the T-virus and "Joy" is a new project of drugs more or less like the T-Virus that change the way brain functions work. The little-explained fun will likely work out more effectively next season.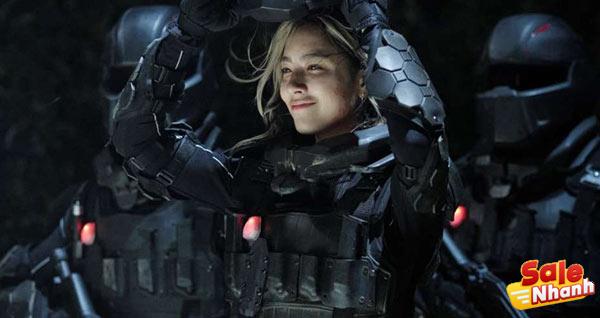 A scene where Simon's mother uses Joy to pretty terrible effect. But it was again in vain only to fill the end-of-war mystery about Wesker and his clones.
Joy's new story and conflicts do not add to the complexity of the story. Moreover, there is nothing to bring from the video game, unlike the previous movie 'Resident Evil: Welcome to Raccoon City' which brought a lot of easter eggs from the video game.
The Mystery of Albert Wesker
Here the most famous name from the Resident Evil series is Albert Wesker. Since becoming a dad, a lot of questions have been raised, especially since no twins are alike.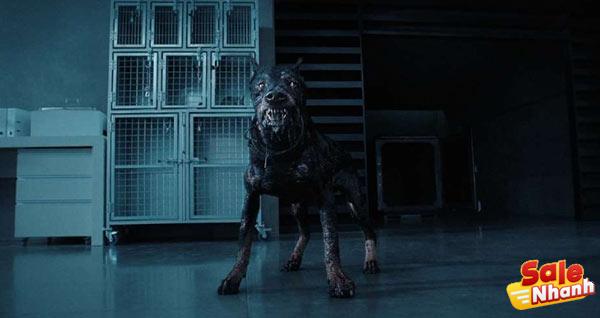 Lance Reddick is a great fit for the role, in terms of power and mystery that keep us assuming he's not evil for certain reasons. But for Resident Evil enthusiasts, they will certainly know the history of this character with the T-Virus.
Bloody pictures
The only thing that gets more value is the full visuals of Moonlighting Films that happen to be working on the Resident Evil series. Although limited to the background of 2036.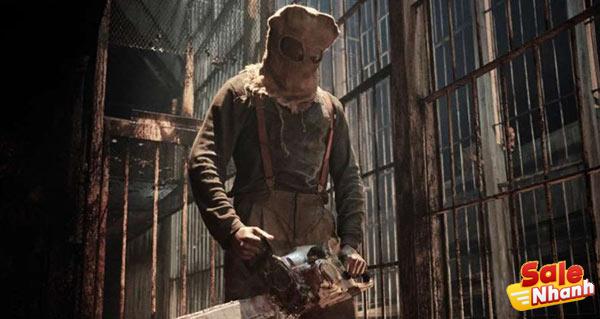 There are also a lot of new monsters appearing in this series. Although there are some nostalgic creatures appearing, such as the zombie dog that initially bit Billie, the spider monster, and even the zombie with a saw. The CGI combined with the 2036 dead city setting is impressive, especially the new Umbrella army uniform that looks like an all-black stormtrooper.
Conclusion of the movie Resident Evil (Devil's Land)
The two settings that become the focal point of the story can confuse you. Jade Wesker and Billie Wesker become the fulcrum of this two-set story, not biased towards zombies, prone to Wesker family conflict.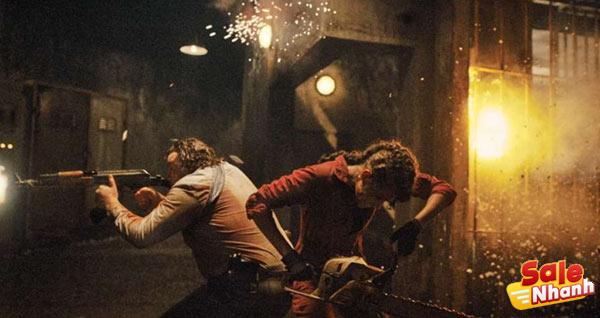 Casual viewers of Resident Evil will be captivated by the frenzied and bloody brutality that appears in some scenes. While zombie attacks may not appear as much as in other movies, the new monsters of various sizes make the atmosphere tense.
There will be many bloody scenes, not only zombie bites but also battles between camps. Although the mystery of New Raccoon City is not very clear, we will be swept up in a new conflict based on the character Jade in the years 2022 and 2036.
Salenhanh – Product review blog

Address: 115 Nguyen Van Qua, Tan Hung Thuan Ward, District 12, Ho Chi Minh City

Website: https://salenhanh.com/en
Mail: Salenhanh.com@gmail.com
#salenhanh #Reviewsalenhanh