Reborn Rich is a high-profile social satire with a satisfying Makjang twist and turn. The series quickly became one of the highest-rated dramas in Korean cable TV history along with 'Sky Castle' and 'The World of the Married'.
'Rich Reborn' or formerly known as 'The youngest son of the rich' marks the return of famous actor Song Joong Ki in a drama.
Bringing the revenge fantasy genre, Reborn Rich is an adaptation of the famous webtoon novel Kakao of the same name by author San Gyung. Song Joong Ki will play Yoon Hyun Woo, who is reincarnated as the youngest son of the Soonyang Group family.
Reborn Rich movie synopsis (2022)
Reborn Rich will focus on the story of the secretary of a corporation family, Yoon Hyun-woo (Song Joong-ki), who is accused of embezzlement and later killed by a wealthy family, where he faithful service for ten years.
When the children of the rich family thought that all was over, a miracle happened to Hyun-woo. The poor man got a second chance at life but in a different body.
Hyun-woo, who rose from the dead, was actually reincarnated as the youngest son of a rich family with the identity of Jin Do-joon, the youngest son of Soonyang Group. Making good use of the opportunity, Hyun Woo plans to take over Soonyang Corporation and take revenge on those involved in his murder.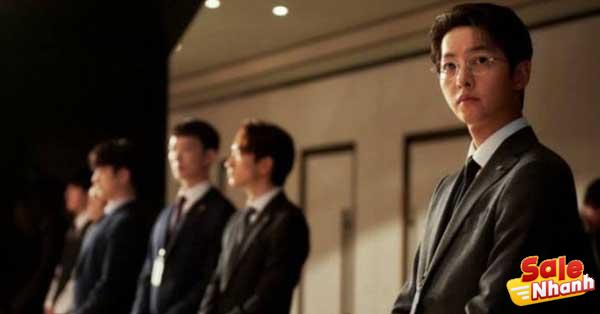 Reborn Rich movie review
Jin Yang-cheol complex character
As the role model for future Jin Do-joon and Yoon Hyun-woo, Jin Yang-cheol (Lee Sung-min) is the most interesting character in the movie. Jin Yang-cheol is a complicated character, hard to love or hate.
He is a shrewd and cynical businessman who has built Soonyang on cruel and often unethical practices. He has big ambitions to make Soonyang number one and will not hesitate to cut ties with anyone who stands in his way or doesn't want to obey his orders even if they are members of his family. that. Jin Yang-cheol loves Soonyang more than his family.
With all of Jin Yang-cheol's bad qualities, we can't just hate him, especially seeing how much he loves his youngest grandson, Jin Do-joon. As the only descendant of Yang-cheol with a similar mindset and way of doing business, Do-joon has become Jin Yang-cheol's favorite grandson and a threat to the rest of the Soonyang family.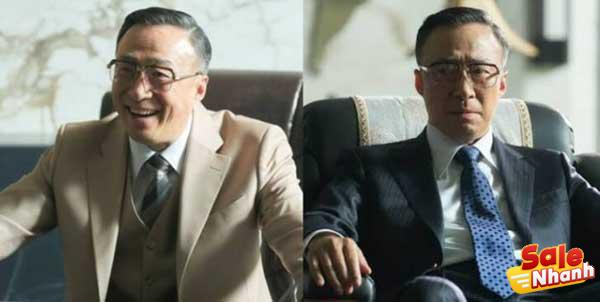 Jin Yang-cheol is highly respected by Do-joon even though the two sometimes have conflicts because of business competition, but when watching this movie we will see the warmth of the relationship between grandfather and grandson. lovers.
Fighting doesn't always use muscles
Yoon Hyun-woo, who was born as Jin Do-joon originally had a desire to avenge his death. Before getting to that point, Do-joon embarks on a mission to pit Soonyang against the rest of his family.
Coming from the future, Do-joon excels in knowledge, especially what is going on in Soonyang's family as he has all this information during his time as a servant in the family. This makes it easy for Do-joon to make decisions or plan to complete his mission.
Instead of winning Jin Yang-cheol's heart to get a small portion of Soonyang as an inheritance, Do-joon has ambitions to buy Soonyang as a form of revenge. This leads to a tense and tense battle of wits as Doo-joon traps the rest of the Soonyang family with his insatiable greed and ulterior motives against them.
Through the violent conflicts of succession, we see not only the deterioration of society but also of humanity. Despite enduring greed, suspicion, and betrayal in his quest for revenge, Jin Do-joon remains steadfast in his principle of protecting the interests of those he cares about.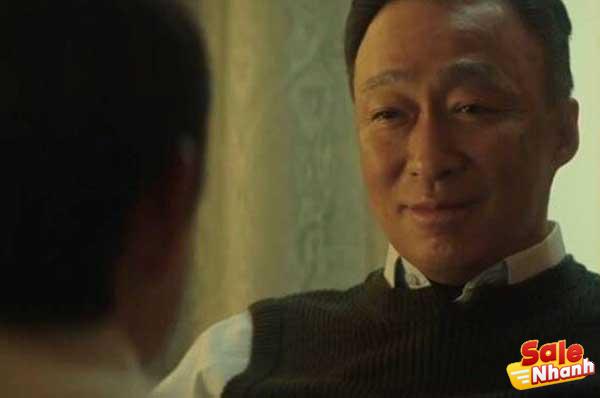 At work, Jin Do-joon was always able to get the job done without using illegal methods with extraordinary results. Like the investment rules he enforces, Do-joon deeply understands the personalities of each Soonyang family so it's not difficult for him to trap and eliminate them in the battle for succession.
Each episode is filled with surprises and leaves us impatient to see the next part of the story. In addition, 'Rich Son Reincarnated' does not have a single criminal as every member of Soonyang's family is a suspect with their own crimes.
Best business movie
There are many opinions that Reborn Rich is boring or a bit difficult to follow because of its use of confusing business jargon as well as somewhat complicated dialogue, but for those interested in or struggling with the business world, business, this movie is definitely worth watching.
'Reborn Rich' is one of the dramas that has many skips in terms of usage time. However, that does not make the story inconsistent. This movie contains many original events that make it a nostalgic movie, especially for Koreans who are going through the IMF Crisis, the Korean team into the quarterfinals of the 2002 World Cup, the dissolution of disband of Seo Taiji and Boys, and more.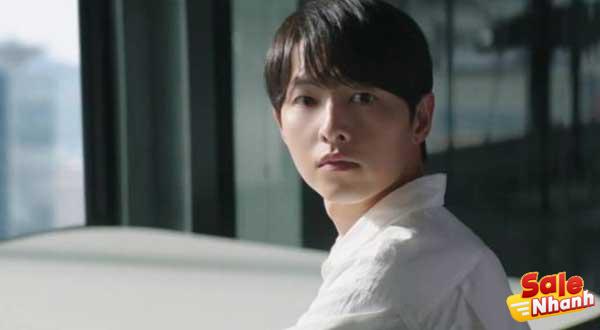 The fact that real economic events or crises are incorporated into the plot makes it all the more interesting. All the business politics applied in the movie are done quite well and never boring, and how Jin Do-joon takes advantage of his ability to foresee the future to play the stock market and invest. certainly adds to the reason not to miss this drama.
'Reborn Rich' also presents issues, challenges and problems faced by Soonyang Group, reflecting the historical line of Korea's period of economic development. Their fight for a constructive economic stance from new, forward-looking energy has catapulted the country into a highly digital consumer haven for nearly two decades.
Conclusion of the movie Reborn Rich
'Reborn Rich' is a perfect combination of fantasy, business, family and revenge themes that have duality in it. Dramatic and unexpected but still very human with a realistic approach.
Although the plot and characters are marketed for entertainment purposes, the fact that 'Rich Reborn' contains many original events makes it a nostalgic drama, especially for Koreans.
It's refreshing to see Do-joon take the audience through the IMF Crisis, the Korean team to the quarterfinals of the 2002 World Cup, the disbanding of Seo Taiji and Boys, etc. Also, the movie seems to be inspired by the scene. current political scene in Korea with the status of corporations and chaebol having more power.
If Cilers watched 'Reborn Rich' for entertainment with an unusual but entertaining plot at every turn, you wouldn't find that in this movie. However, if you want to watch a drama with tight writing, realistic plot and reasonable then 'Reborn Rich' is the answer.
Salenhanh – Product review blog
Address: 115 Nguyen Van Qua, Tan Hung Thuan Ward, District 12, Ho Chi Minh City
Website: https://salenhanh.com/en
Mail: Salenhanh.com@gmail.com
#salenhanh #Reviewsalenhanh